British motorsport outfit RML has revealed its first pre-production version of its modernised take on the Ferrari 250 GT SWB.
Dubbed the 'Short Wheelbase,' RML has gone out of its comfort zone to deliver a stunning production coupe based on the GT SWB sports car Ferrari made in the 1950s.
While badged an 'RML', some Maranello roots are still lying around. Most notably is the 5.5-litre V12 sourced from a Ferrari 550 that is paired with a six-speed manual transmission. Together, they send 361kW of power to the rear wheels.
The inlets, cooling systems and exhaust were designed in-house as engineers modelled the Short Wheelbase around the shape of a 250 GT. There's still that classic Ferrari growl too. RML recorded the blissful notes of an original 550 exhaust and used computer software to create their own exhaust system with an equally enchanting hum.
RML says the car is built specifically for "grand touring," allowing drivers to maximise its performance while still making it suitable for city living.
"We wanted to create an emotive product and one that celebrated two things: a simple, beautiful aesthetic and a pure and organic driving experience," RML's CEO Michael Mallock said.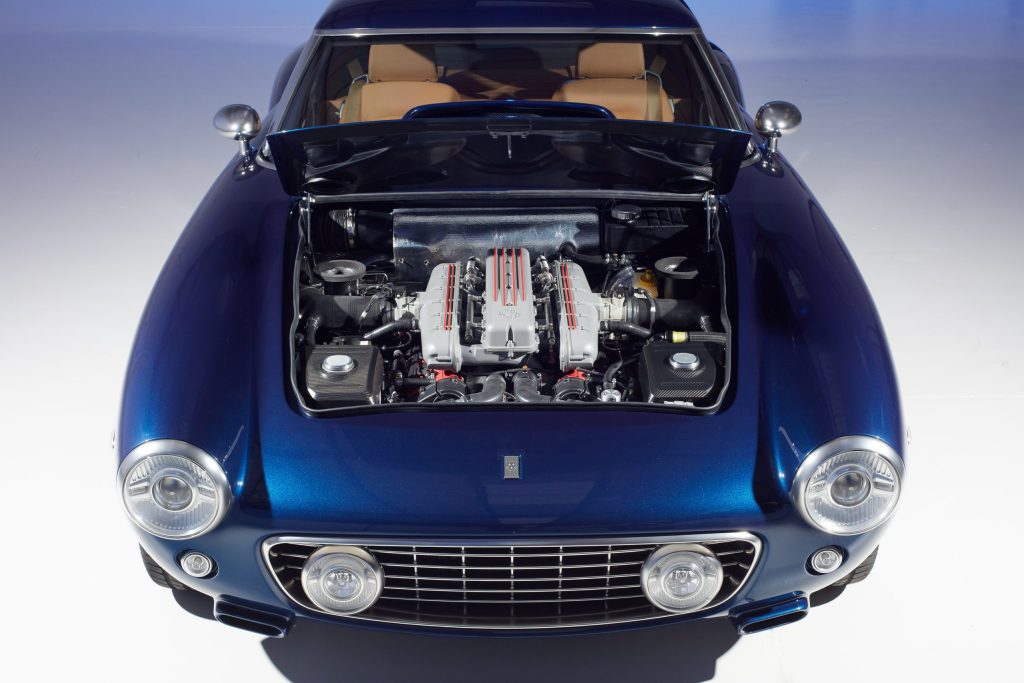 Carbon fibre bodywork enhances the car's performance, making it 70kgs lighter than a standard 550. Its 1700kg curb weight does make it heavier than the 250 GT it's based around, though that's expected given the heavy hardware it's carrying.
Top speed is a claimed 297 km/hr, and it will get you from 0-100 in around four seconds.
"The Short Wheelbase was never conceived to compete, Top Trumps-style, with a typical supercar's acceleration or top speed," Mallock said.
"Our car takes a step back from that, and while it's certainly rapid, our emphasis has always been on capturing a more organic driving experience, with less intervention and more usable performance."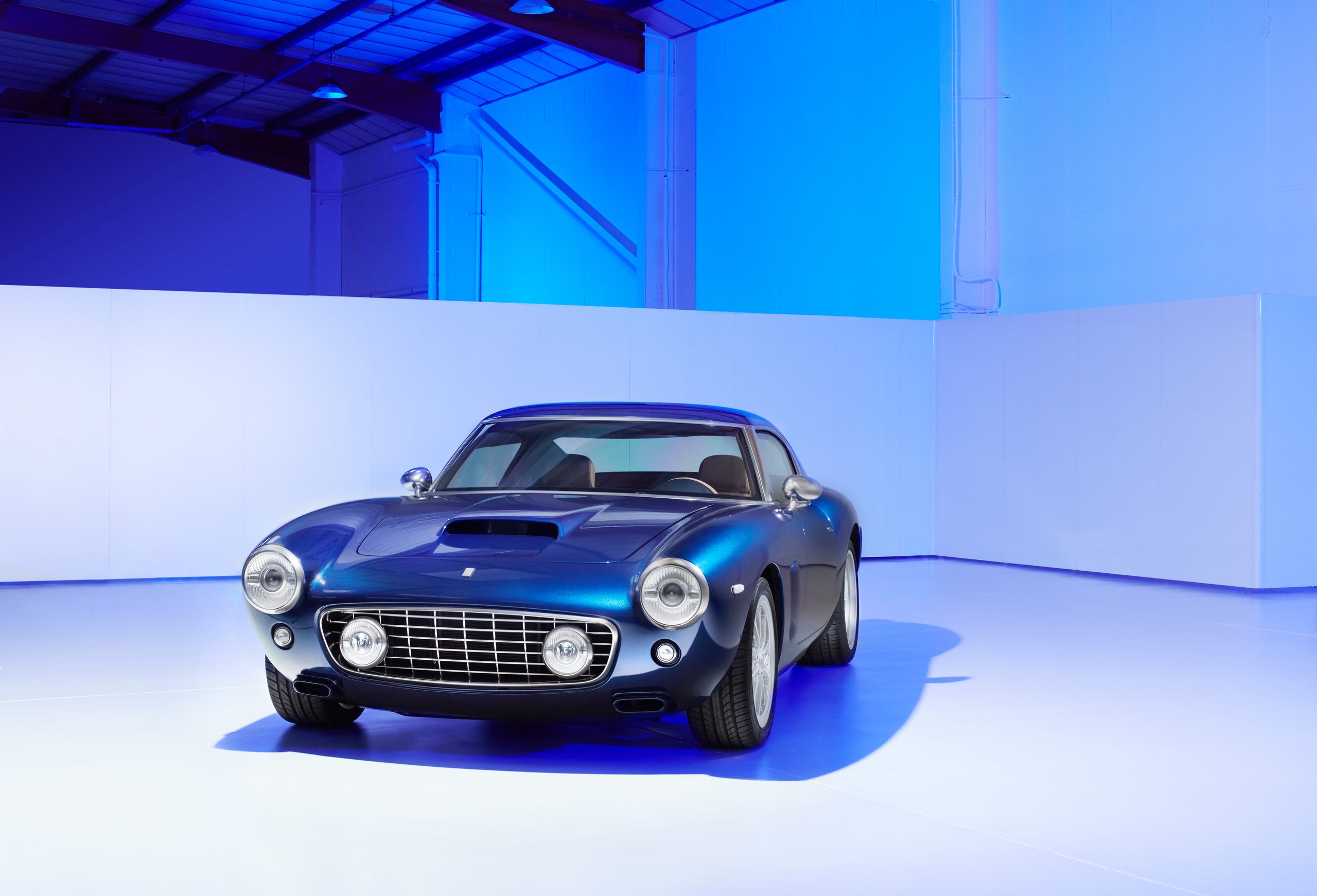 That's all good and well, but one thing that immediately catches your eye with the Short Wheelbase is its look.
Multiple layers of blue paint use a special carbon primer and silver base coat to give it a natural shine. There's even an egg-crate grille reminiscent of the original 250 GTs, and RML plans to introduce period-accurate graphics before production.
Speaking about production, just 30 will be made, and pricing information is yet to be confirmed. But we'd expect you'll have to fork out a fair bit of cash to own of these rarities.