Ferrari has just broken its own lap record, with the SF90 XX Stradale setting a new fastest time for road cars at the Italian carmaker's Fiorano test track.
The limited-run model managed to lap the circuit with a time of 1:17.309, a full 1.4 seconds quicker than the previous record set by the standard SF90 Stradale. Oh and just so you know Ferrari isn't telling fibs, the time was measured independently by a third-party motorsports agency.
None of this would be possible without a few key contributors though, those being a set of lightweight carbon fibre wheels, Michelin Cup2R tyres, and the Ferrari's head test driver, Raffaele de Simone.
No doubt helping the race car for the road in its endeavour is what's nestled under the bonnet, that being a 4.0-litre V8 plug-in hybrid powertrain making 747kW.
It also comes with an "extra boost" function that can only be used in the car's 'Qualifying' drive mode, allowing its three electric motors (two front, one rear) to release their full might for a short amount of time. The SF90 XX also comes with a 7.9kWh lithium-ion battery, meaning the car can sneak away in silence for up to 25km in fully electric mode.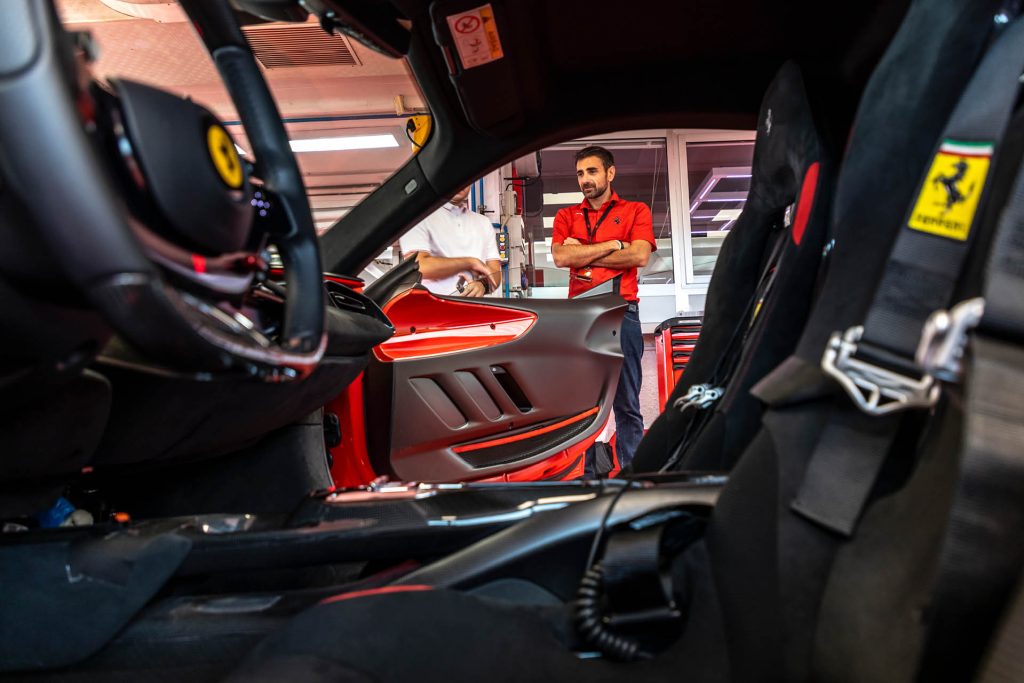 When translated to the road, this prancing horse can accelerate from 0 to 100km/h in 2.3 seconds, perform a 0 to 200km/h sprint in 6.5 seconds, and reach a top speed of 320km/h. With that being said, it's no wonder the model just scored itself a new record.
Just 799 Ferrari SF90 XX Stradales and 599 SF90 XX Spider drop-tops will be made, but you're out of luck if you're looking to set some records of your own as they're all sold out.