Over the weekend the Labour Party finally announced its revised 'feebate' strategy. It's based on the same 'tax (sorry, 'levy') gas guzzlers to pay for EV rebates' theory as its last feebate proposal from a few years ago, but it sports a little more polish and a little less prevention from old mate Winston.
The move has been received largely positively by the motoring industry, with several distributors already giving their support to the legislation. Groups like the Motor Industry Association have also given it a thumbs up, with less 'but, however' rebuttals than normal.
Naturally, it's been divisive among car enthusiasts … but that's par for the course with feebate legislation. The National Party aren't huge fans, too, with its transport spokesperson Michael Woohouse describing it as "taking from the poor to give to the rich".
Either way, the announcement has given the manufacturers plenty to think about. Here's who we think has done well out of the deal, and who's licking their wounds…
Winners: MG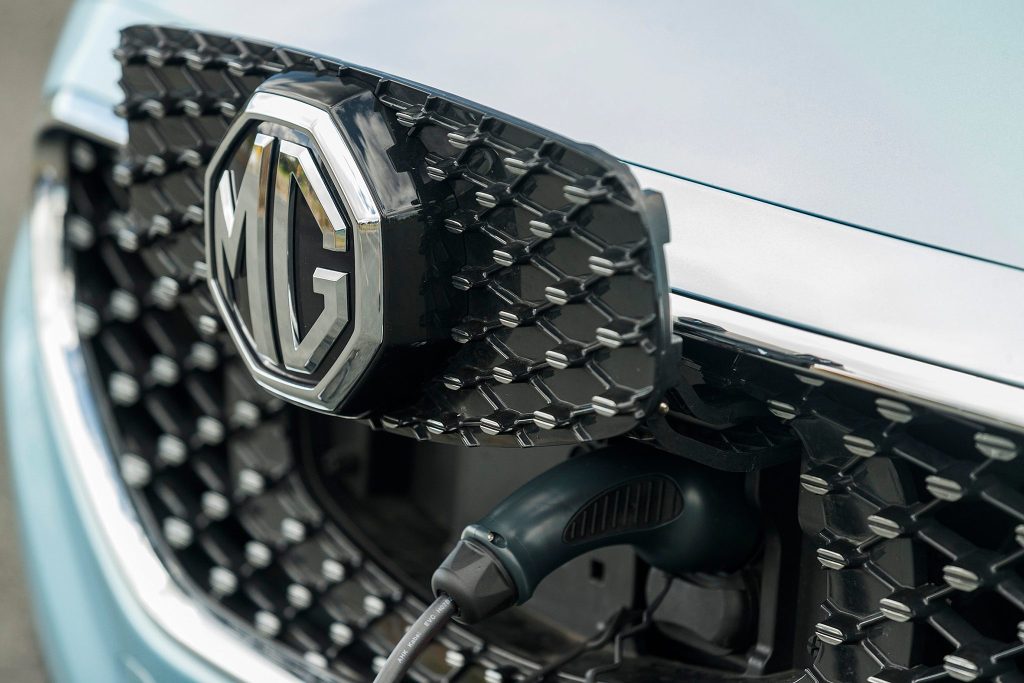 As touched on earlier today, MG will be celebrating this one. Their ZS EV, with rebates, now effectively costs a whisker over $40,000 while its larger HS PHEV is now priced smack bang in the middle of the traditional petrol and hybrid mid-size SUV segment.
The recently relaunched brand is still quite a ways away from being a household name. But, even without the rebate, its ZS EV has been one of the best-selling EVs in the country (second only to the Tesla Model 3 for the first five months of 2021). With this rebate, expect it to be number one by the end of the year and something of a halo car for the marque.

Losers: Toyota
There's no ignoring the elephant in the room at Toyota; it doesn't offer a fully electric car. Yes, one's coming in the form of the bZ4X, but it's a wee while away (a production version of it hasn't launched yet). The lack of any rebates for hybrids in this round will sting, too, given that hybrid discounts seemed to be on the table during the first attempted feebate — and given Toyota sells eight kinds of hybrid but just one rebate-affected plug-in hybrid (the Prius Prime).

Winners: Tesla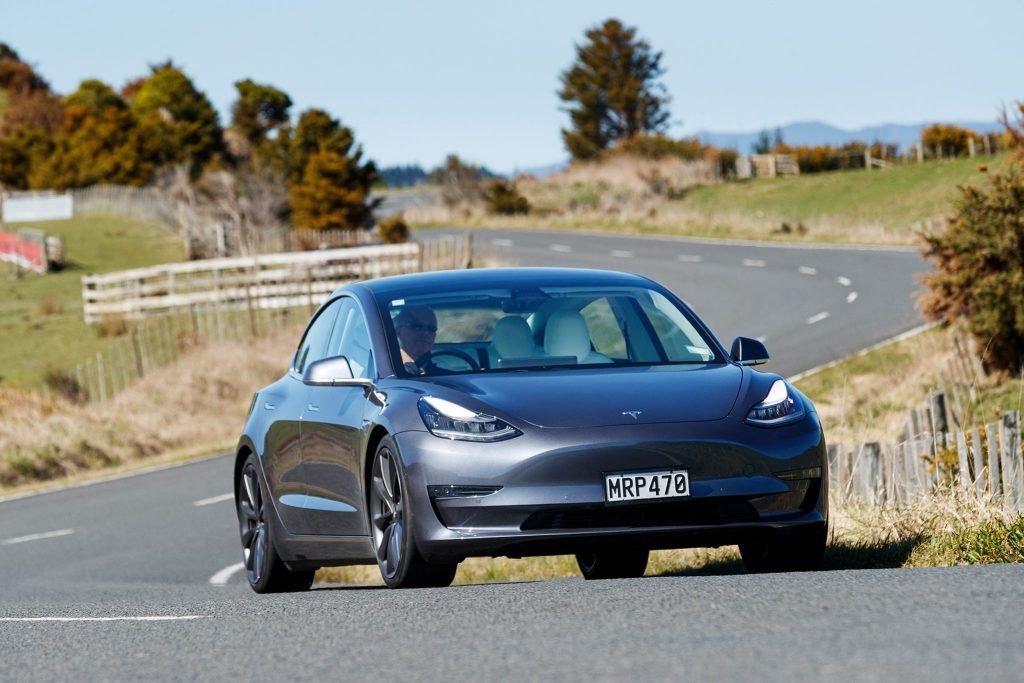 Admittedly, just about every single Tesla is priced over the legislation's $80,000 threshold, and as such isn't eligible for any rebate. But, the entry-level Model 3 Standard Range Plus does fit under the threshold, at $69,900 ($71,732 out the door according to Tesla). An effective $63,000 sticker price for the rear-wheel drive, 508km variant should see them sell like absolute hot cakes.
Losers: Ford
With arch rivals Toyota still stuck on a doughnut in terms of EV count, you'd think that Ford would be in a fairly good position. But no, most of its much hyped recent electric car creations (namely the Mustang Mach-e and F-150 Lightning) are coming our way. The Ranger will take a slight hit, but don't expect it to be quite as severe given the 2.0-litre model's half decent emissions (195g/km, compared to the Hilux's 207g/km).
Still, the electric Ford Transit is on the way, as is the (delayed) Escape plug-in hybrid and both will benefit from the rebate. Expect the latter to be marketed far and wide upon arrival.
Winners: LDV / GWM
The topic of electric utes has been huge overseas, with Rivian, Hummer, and Tesla all facing off. But, in New Zealand the electric ute game is more likely to be kicked off by a few segment underdogs in LDV and Great Wall Motors (GWM). Both have confirmed that EV utes are on the way, although when they will arrive remains unknown.
Neither current offering from either marque is to be sniffed at. The LDV T60 offers huge amounts of kit for little coin, and the GWM Cannon is a handsome thing with similar bang-for-buck, and a cheeky NZ Autocar Magazine Ute of the Year award, to boot. If they can get the jump on the pack, it could reap big benefits.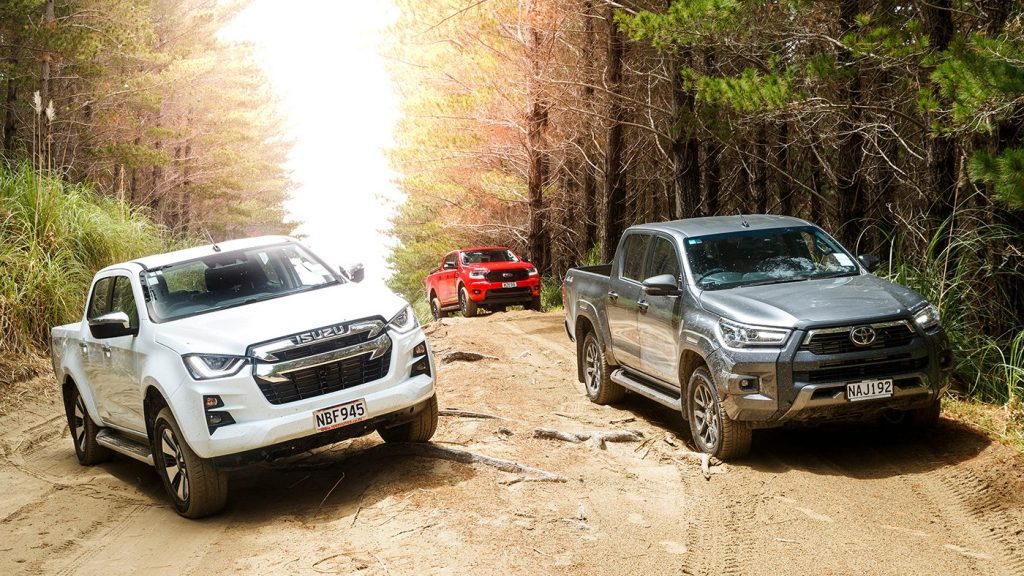 Losers: Tradies, farmers, etcetera
Still, this will hit a lot of industries that rely on commercial vehicles in the pocket. The aforementioned electric utes are unlikely to be seen on our roads until next year at the earliest, meaning that businesses hoping to update their fleets are going to either have to be very patient or they're going to have to swallow up a decent levy of, in some cases, around $3000 per vehicle.
Winners: City slickers, most others
If you're in the market for a medium or large SUV, there's a chance you'll also be impacted by some kind of levy as part of the new Clean Car Discount legislation. But for those shopping for small cars, hybrids, and a lot of compact SUVs, you're unaffected. Less utes and gargantuan SUVs on the road isn't too bad a thing, either. It'll certainly make things safer for those unfortunate enough to get in a crash. And, yes, it might help the environment a bit too.