Amid growing speculation of a return to form at Lancia and following the release of numerous retro-tastic Lancia homage projects, a French race team has announced that it will be fielding a fully electric Lancia Delta in next year's FIA World Rallycross championship.
The car is set to be built by GCK Motorsport. If that name rings a bell, it might be because just last month we detailed the team's retromodded road-going Lancia Delta EV project; itself packing a 147kW/350Nm powertrain and a manual transmission, making it somewhat faithful to the source material.
Things are a little different here, though. GCK's racer gets a Kreisel Electric-sourced 500kW.880Nm dual-motor powertrain, and should be capable of hitting 100km/h in around two seconds flat. Assuming it's going to equal the pace of current rallycross cars, anyway.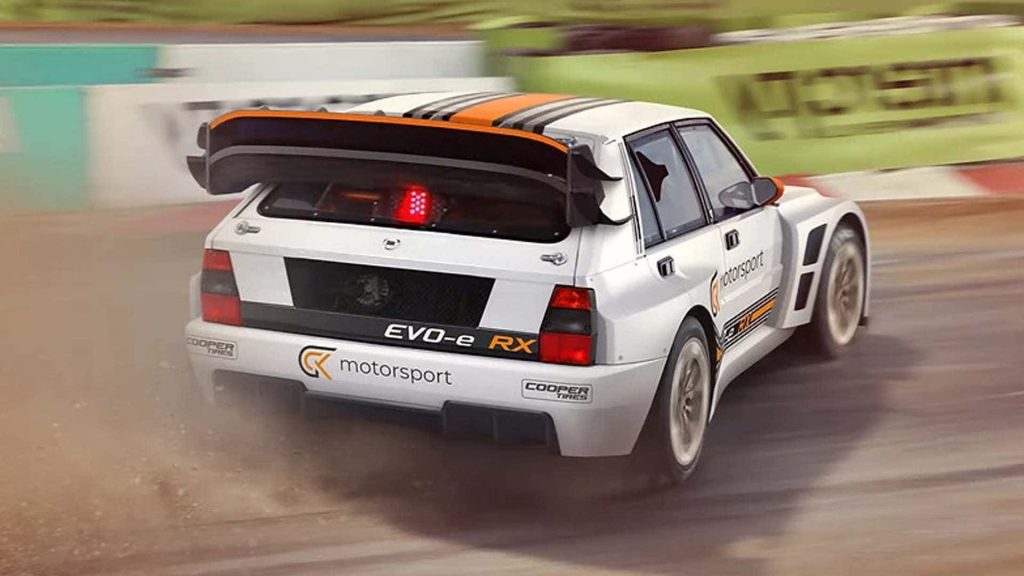 "I'm super excited for us to be returning to the FIA World Rallycross Championship under its new electric banner," says Guerlain Chicherit, president of Green Corp Konnection (GCK).
"The race format suits itself to deliver one of the most exciting racing spectacles in electric cars launched so far. It'll be a busy year for GCK Motorsport, with our commitment to not only WRX but also the FIA Cross-Country World Championship, which the Dakar Rally will be the pinnacle of.
"A return to racing cross-country after so many years will be tough but I'm ready and looking forward to taking on this challenge with my team. Motorsport is going through a significant change at the moment with the impact felt across industries – playing our part in developing some of this change is what has us all motivated every day."
The FIA World Rallycross series is shifting to purely electric models from next year onwards, a move that's prompted mixed reaction among fans. The short, sharp format of the racing should be a natural fit with EV racers, but fans will miss out on the raucous popping and banging of rallycross cars of old.
GCK's motorsport footprint is set to grow in the coming years. It's set to compete in next year's Dakar Rally with its e-Blast H2 off-roader, and is going to debut a hydrogen-powered entry at Dakar in 2024.