It's been a busy year for Ram's local arm, with the launch of the Warlock and Limited models joining the updated 1500 ranks, and the supersized 2500 and 3500 on the way.
In the midst of all this, the much anticipated go-anywhere Ram 1500 TRX performance truck continues to be teased as a possible starter for the region in an official right-hand drive capacity. And finally, according to reports over the ditch, a launch is imminent.
Aussie outlet Drive is reporting that Ram Trucks Australia has been given the greenlight from head office to start its TRX right-hand drive conversion programme, with the hopes of launching the TRX into showrooms by mid-2022.
Should this all come to fruition, it's highly likely that New Zealand would also get the supercharged off-roader as part of the deal. This would make it the first of America's proper performance pick-ups to arrive on our shores in an official capacity.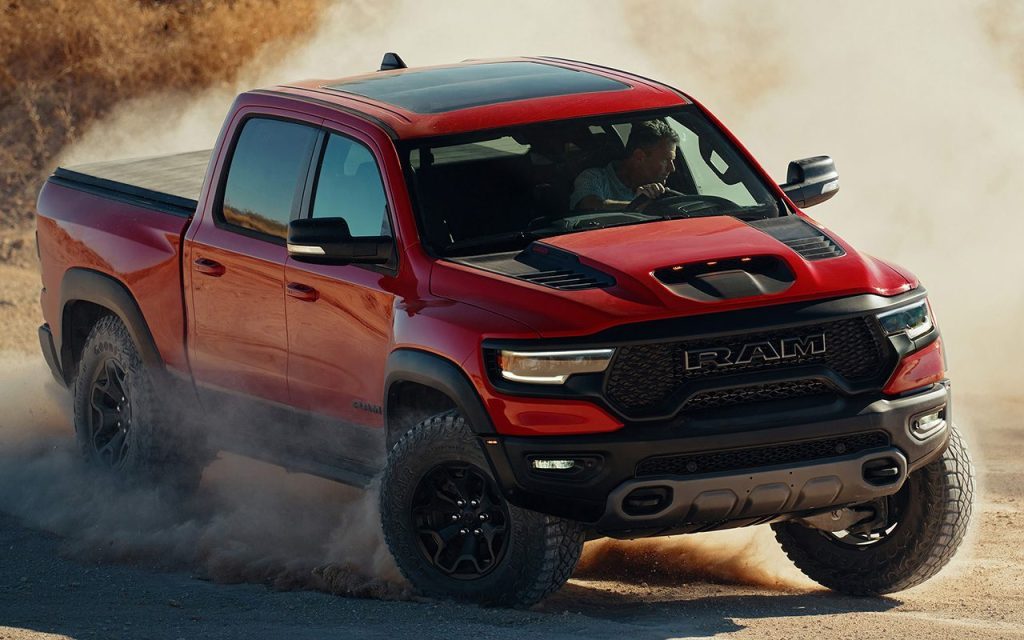 The TRX features a supercharged 6.2-litre Hemi V8 paired to an eight-speed automatic, producing 523kW of power and 880Nm of torque, with Ram claiming it's capable of sprinting to 96km/h in 4.5 seconds.
According to the report, Ram's Australian arm has obtained several TRXs and is in the process of developing its conversion plans. It's reported that the plan is several months behind schedule, with delays caused by strong American demand and the semiconductor shortage.
News of the model's potential launch in this part of the world sprouted in February, when it was added to Ram's websites on both sides of the ditch; each site requesting that keen customers sign up for updates on the model.
At the time, Ram Trucks New Zealand remained quiet about the model's prospects; a spokesperson telling NZ Autocar that "unfortunately we can't confirm any updates for the RAM 1500 TRX in New Zealand at this stage except that we have had a great deal of interest from those visiting the RAM Trucks NZ website".
We have reached out to Ram Trucks New Zealand for further updates and await its response.