Dodge has unveiled the Challenger SRT Demon 170 as its seventh and final "Last Call" special-edition model which stakes the claim as the most powerful muscle car in the world.
The car was fittingly revealed at the Dodge Last Call Powered by Roadkill Nights Vegas event in Las Vegas where the Demon 170 demonstrated its ability to accelerate from 0 to 60mph (97km/h) in a spine-bending 1.66 seconds and complete a quarter mile run in 8.91 seconds. You'll need a properly prepped drag strip to achieve those sorts of times though.
However, the special-edition muscle car is also said to pull some serious G-force straight out of the box – the most of any production car in fact at 2.004gs.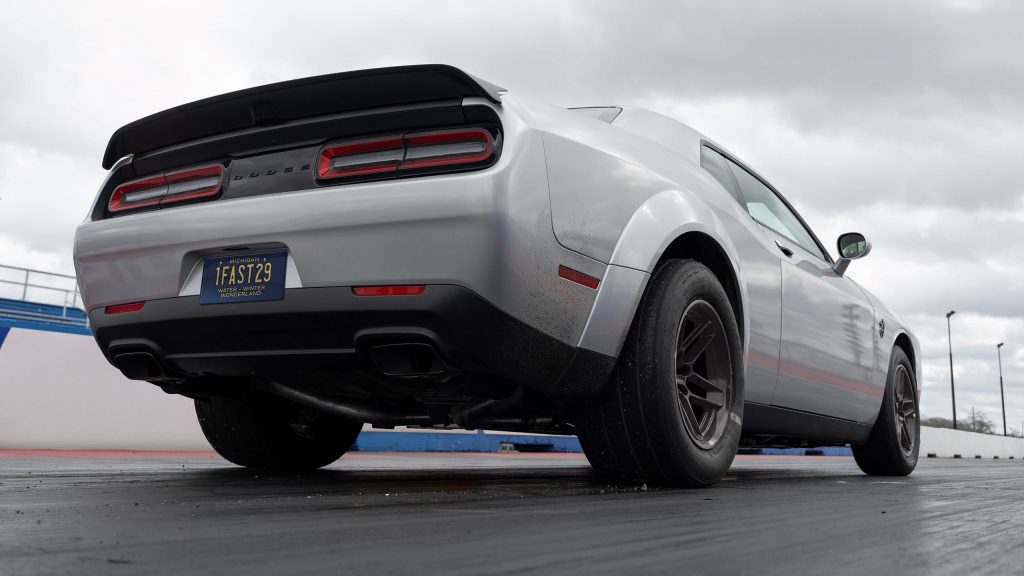 Funnily enough, the National Hot Rod Association (NHRA) issued the Demon 170 with a violation letter for running a sub-nine second quarter mile time without a roll cage or parachute just like the original Demon.
So what's under the bonnet? The familiar 6.2-litre V8 still remains but has been fitted with a modified 3.0-litre supercharger, 105mm throttle body, and 3.02-inch pulley to increase boost pressure by over 40 per cent compared to a Challenger Hellcat Redeye Widebody.
With that being said, the lump throws out an insane 764kW (1025hp) and 1281Nm of torque. Did we mention that its road legal too?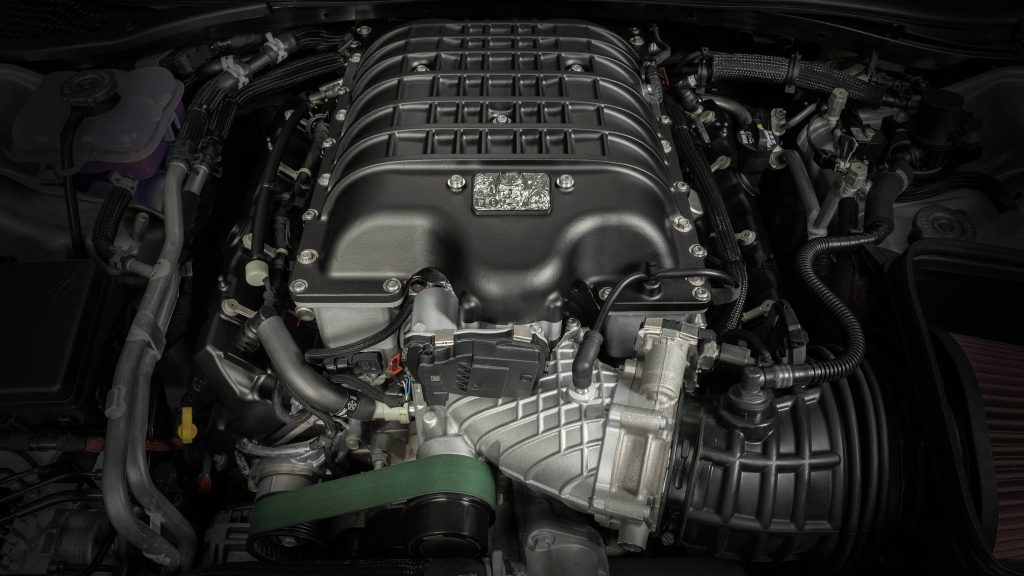 Those figures can only be achieved when running E85 ethanol fuel though but regular E10 still gives you 671kW and 1098Nm of torque which is still plenty for your right foot to enjoy.
The driveline has been upgraded to handle the increase in power with a new 240mm ring gear in the differential which has also been made 53 per cent stronger using "aerospace-grade metals", alongside a 30 per cent stronger rear prop shaft and uprated half shafts.
There's also a new transmission brake and drag suspension mode which provides maximum weight transfer to the 315/50R17 Mickey Thompson ET Street R drag radials at the back.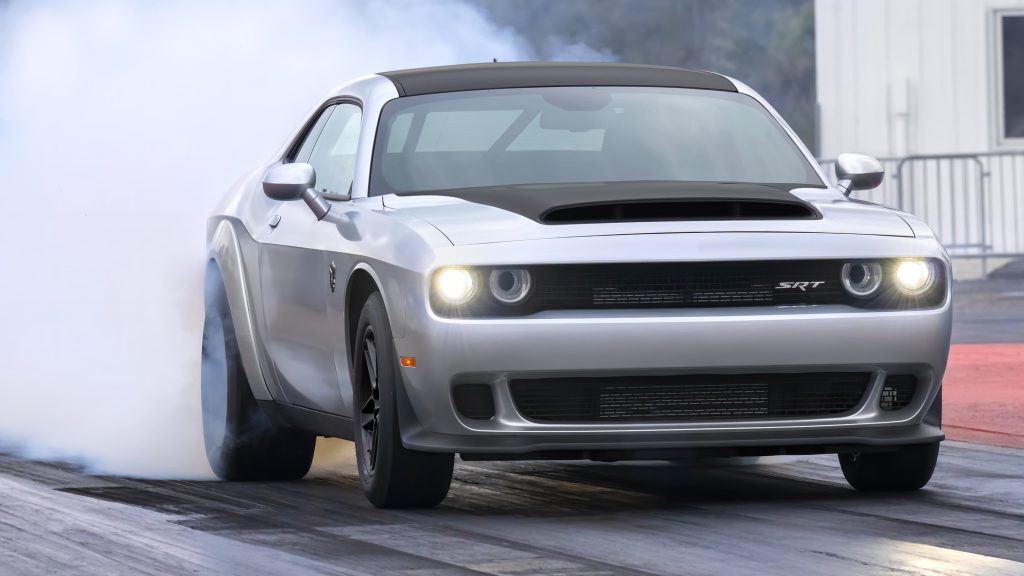 Production is capped at 3300 units overall with 3000 being made for the United States while Canada gets the remaining 300. The model will round out the production of the Challenger nameplate too.
Due to its "Last Call" and limited status, the Dodge Challenger SRT Demon 170 is priced at $US96,666 ($NZ156,109).
Customers can also have the new car's vehicle identification number matched to their original Demon if they currently own one.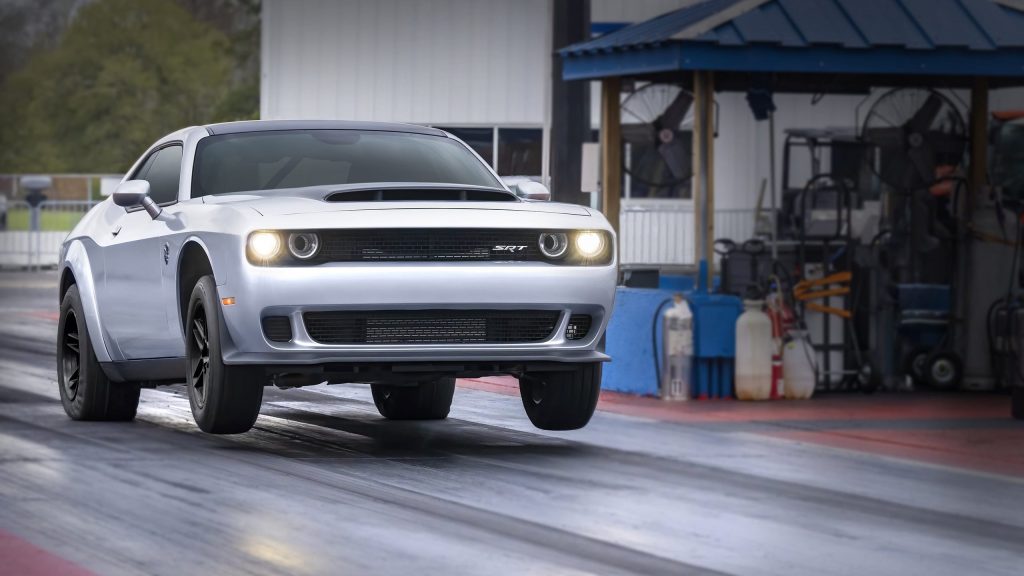 As an added bonus, Dodge will provide buyers with a decanter set which includes Demon-badged coasters and whiskey cubes, rock glasses, the owner's name, build number and VIN plate, and more.
Original versions of the Dodge Demon have made their way to New Zealand shores as imports before so there's always the chance we could see the world's most powerful muscle car make its way down under in the future.