There's no doubt that electric vehicles are heavier, more expensive and often bigger than your average petrol-powered car but what does that mean when it all comes to an unexpected stop?
French insurance company AXA begged the same question following a series of crash tests it conducted with EVs in Zurich, Switzerland.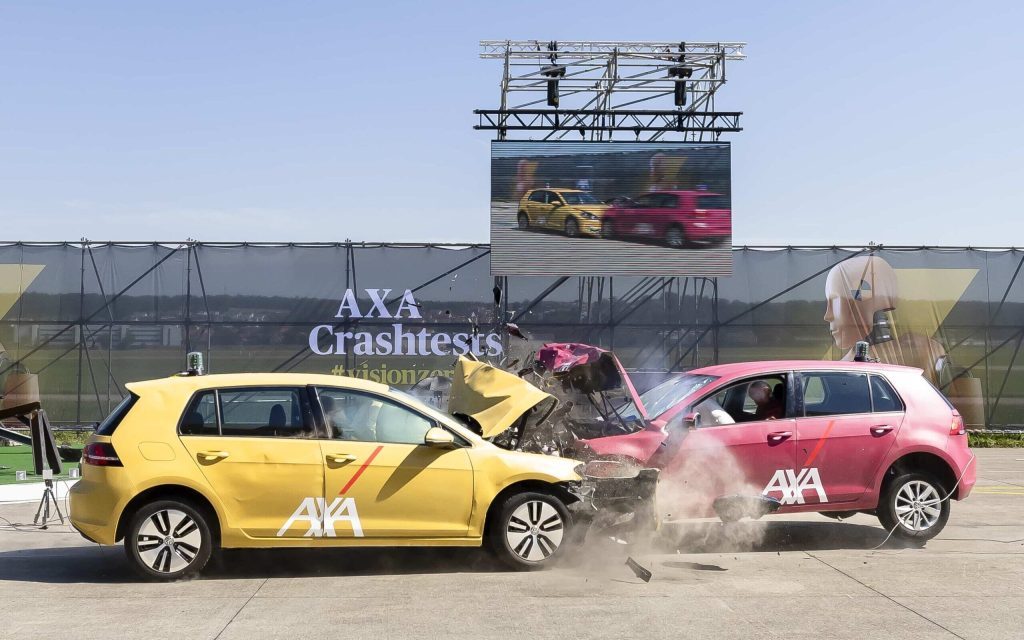 AXA says electric vehicles involved in accidents are more expensive to repair due to the technology and materials used to make them. It also reckons that EVs are more dangerous to occupants of older vehicles due to their greater weight.
The insurance company noted that the average weight of a vehicle from 2000 was around 1340kg whereas newer cars tend to be around 25 per cent heavier. However, it believes that number will increase upwards towards two tonnes in the coming years, due to increasing prevalence of EVs.
AXA highlighted another area of concern too; EV acceleration. The mechanical nature of electric motors means instant torque is supplied to the wheels which can catch drivers out if they aren't prepared.
"Most electric cars, especially the powerful ones, have a very high torque, which is immediately noticeable when you tap the power pedal," explains Michael Pfäffli, head of accident research at AXA Switzerland.
"This can therefore lead to unwanted, jerky acceleration, which the driver can no longer control."
AXA says the jerky acceleration has caused drivers of EVs to be involved in 50 per cent more collisions with damage to their own vehicles than compared to those with combustion engines.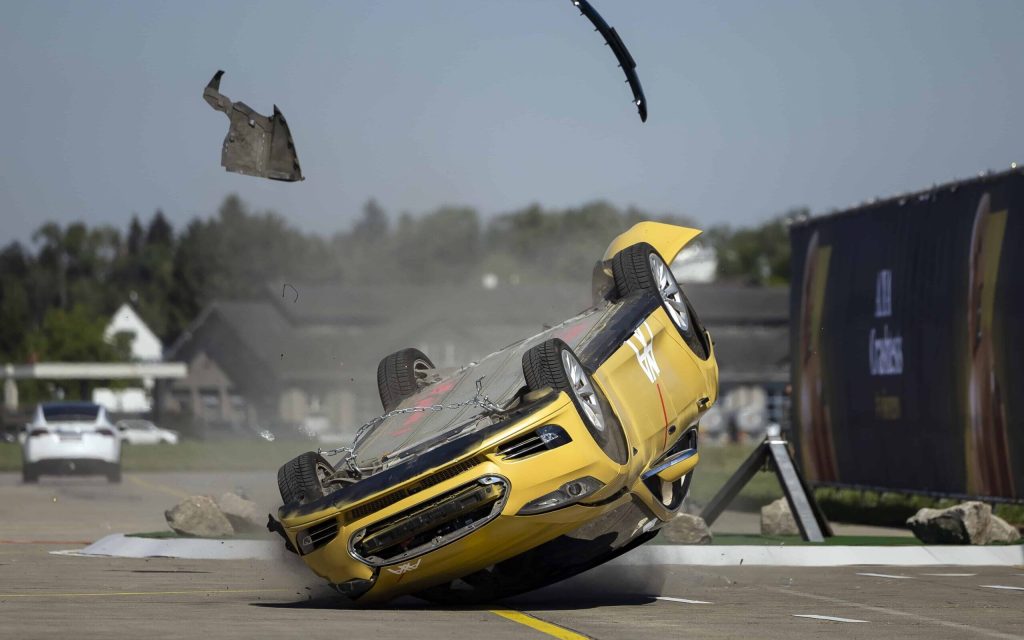 The insurance company went on to say that the underbody of EVs is an Achilles heel as it found there is little battery protection, which can lead to a potential fire.
Considering this, AXA recommends the European New Car Assessment Program (Euro NCAP) introduce an additional crash test scenario to test the battery's safety.
Funnily enough, it was found that the insurance company staged a battery fire in a Tesla during one of its crash tests to demonstrate what could happen in an accident. However, there was no battery in the vehicle.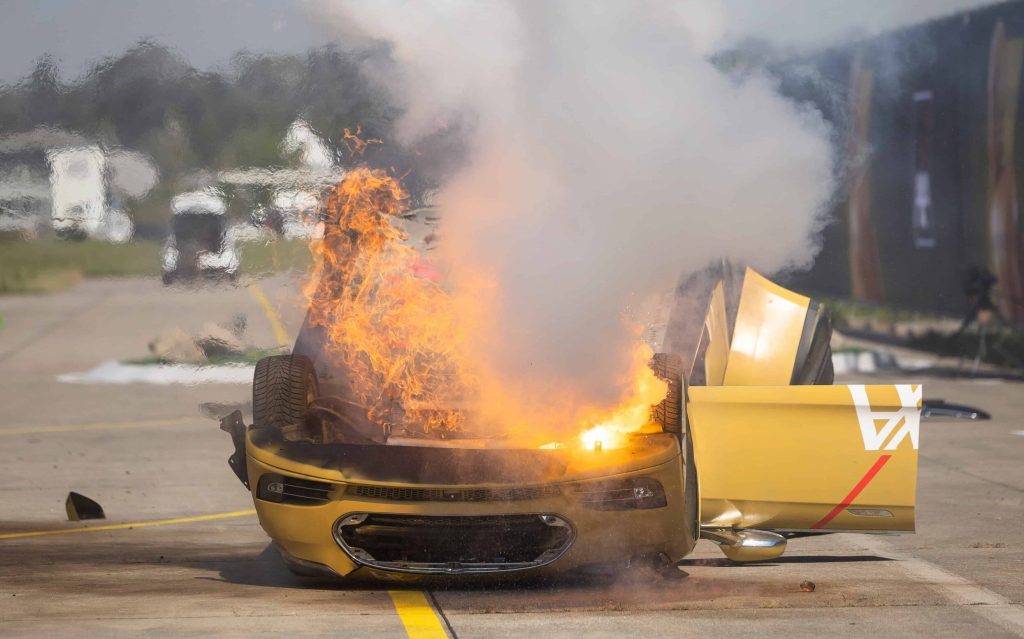 "For safety reasons, it was not possible to ignite a real battery fire at an event with around 500 people, which is why a fire with pyrotechnics was staged," it said speaking with German publication 24AutoDE.
It maintains that underbody battery protection needs to be improved.