Electric vehicle manufacturer Deus has taken the covers off its first hypercar, a stupidly-fast, uber-powerful beast that rivals Formula 1 speeds.
It's dubbed the Vayanne, and it made its first public appearance at the New York motor show.
There's still plenty of secrecy surrounding the car, namely what on earth is going on under the bodywork.
But Deus says the Vayanne is good enough for over 1600kW of power (2200 horsepower), which is insane. Acceleration is wickedly fast, taking less than two seconds to achieve 100 km/h from a standing start. Meanwhile, the top speed is said to be 400 km/h.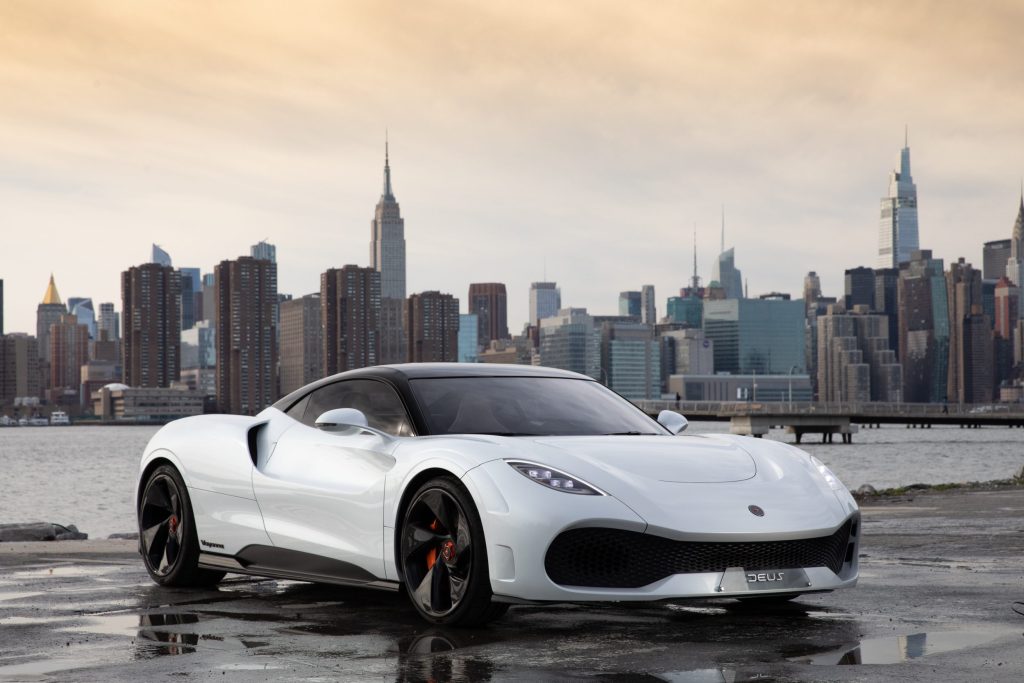 Deus has a partnership with Williams Advanced Engineering, who specialises in high-performance EV hardware. Hence, such figures aren't entirely unrealistic.
However, they cheekily add a footnote suggesting all the performance stats are computer simulations. Basically, it's yet to be put through its paces on the track.
Either way, the Vayanne certainly looks fast. There's a measly 120mm of clearance between the road and the floor, and the overall shape is very racy.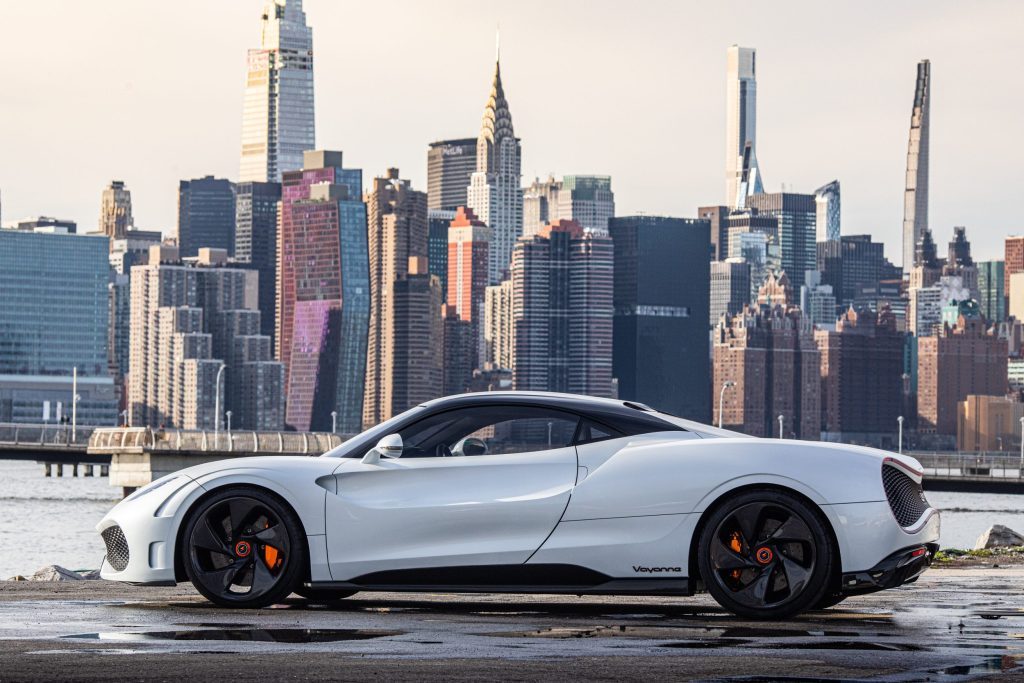 It's a little bit strange to not have a rear wing. Instead, the back end is smoothly crafted, with zero aerodynamic wings and flaps interfering with the design.
The front and rear grilles resemble an infinity loop, although the latter certainly has Bugatti vibes going on.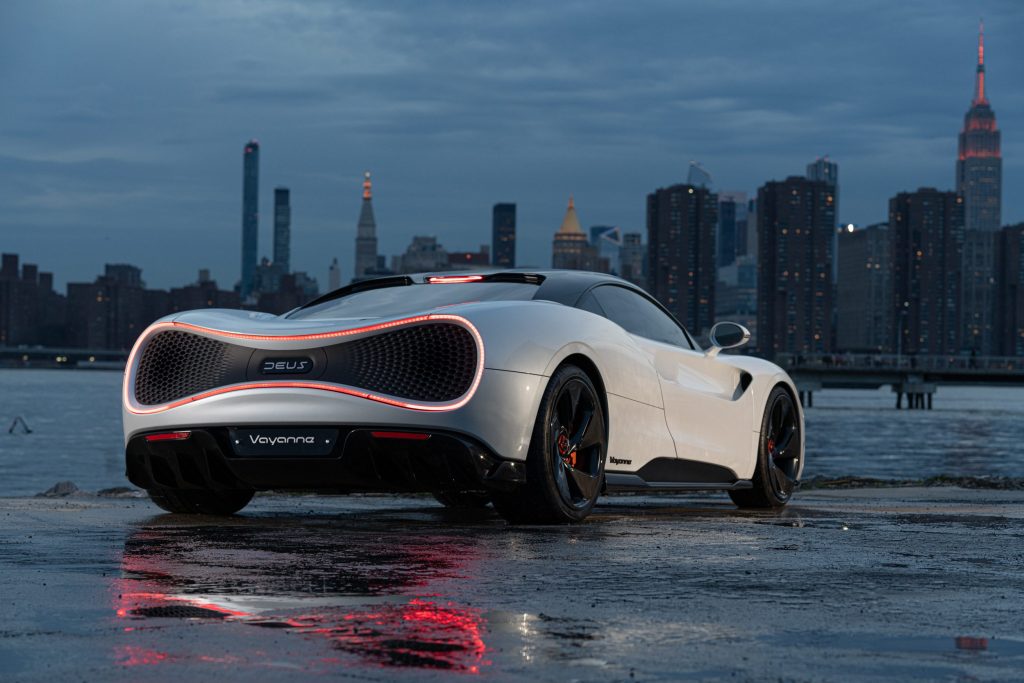 The interior is pretty basic. In fact, the entire look of the car is highly minimalist. You get a steering wheel, touchscreen and digital cluster, but you don't get cup holders. For that alone, the Vayanne loses points.
Deus is committed to having the car on roads by 2025, with or without their reported power figures. Production will be limited to 99 units.