BMW Motorrad has tweaked the engine on the R nineT range, for better emissions mainly, in readiness for MY 2022. Any gains for the Roadster?
We've long had a soft spot for the R nineT range, and it almost doesn't matter which of the family you opt for; they all feel and ride great and offer much the same retro-styled naked bike solution. You simply choose the one that looks the nicest and best suits your needs. We'd probably add a little windshield if it was this one, the R nineT Roadster.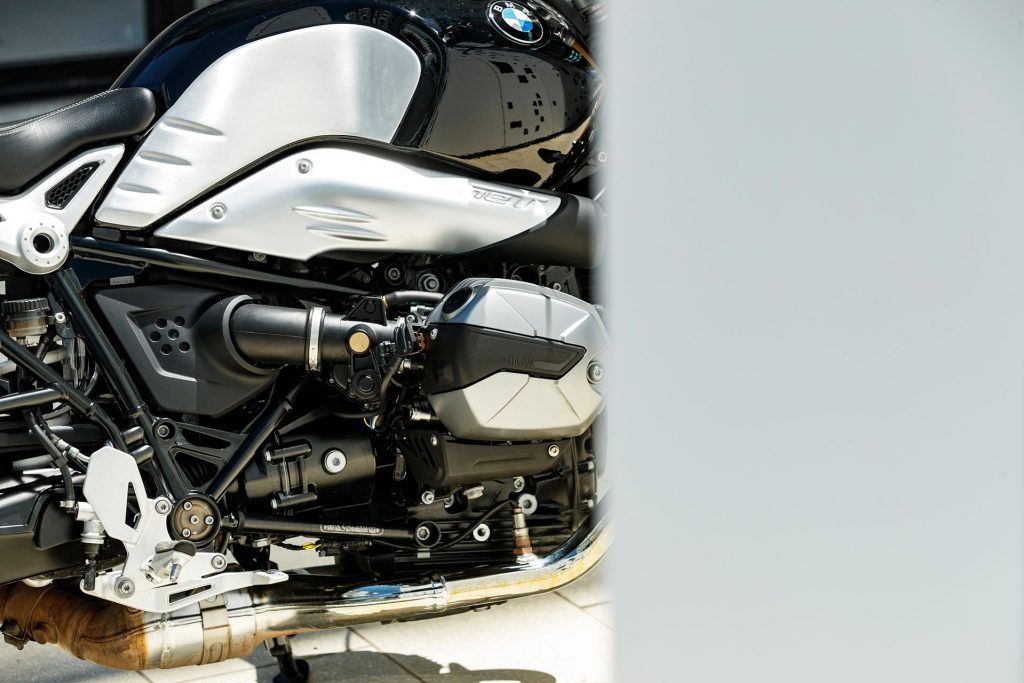 This is the update of the original which dropped in 2014. It was marketed as a blank canvas for customisers. Four other models came along afterwards.
Now the family has undergone a refresh, involving minor changes to the exterior and more important ones to the engine, which remains at 1170cc but now gains Euro5 smog compliance. A head redesign incorporates a new turbulence system that swirls the mixture to ensure improved combustion and ostensibly better midrange pull. The firm reckons that lugging power is now 'tangibly better' but really? It was pretty convincing before in the midrange and it remains that way inclined, from about 3500rpm onwards. With the move to Euro5, power has dropped a tich to 80kW even, but it arrives at 7250rpm which is down by 500revs, while peak torque is unchanged at 116Nm, on song by 6000rpm. We did not expect any uptick in performance given weight is unchanged at 220kg wet.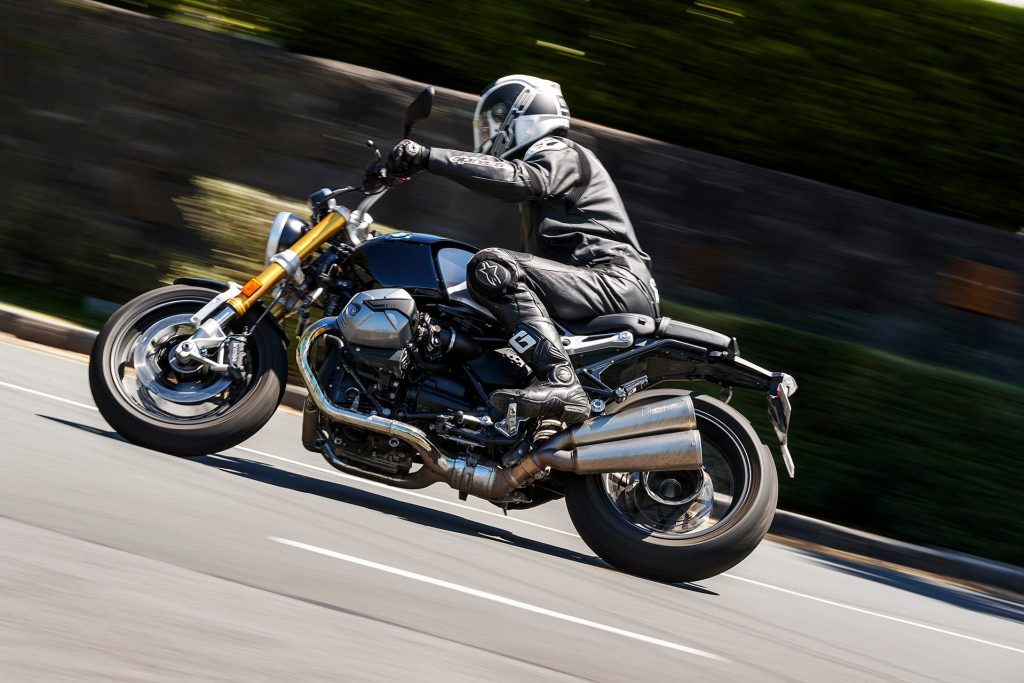 Lots of lesser updates too
The exterior of the R nineT engine has been spruced up too, though it would take an owner to notice. It still looks just great to my mind. There are minor head changes, and the same for the throttle body design, apparently. Up front the forks are more adjustable.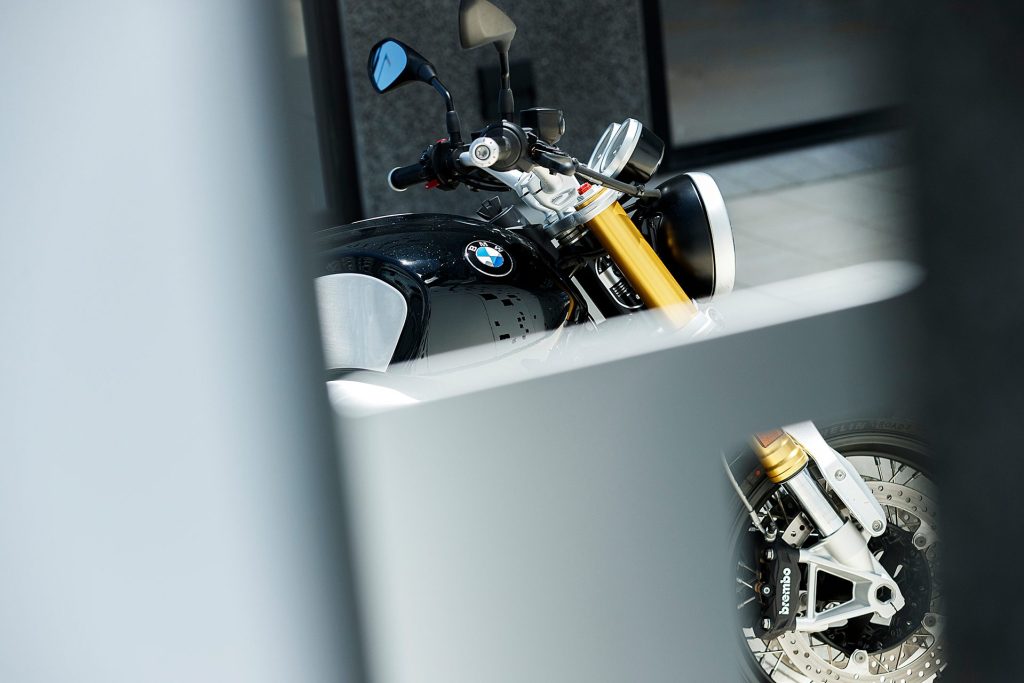 On the safety front you now get ABS Pro on all models – it controls the braking pressure when banked over – and so too Dynamic Braking Control which reduces engine braking during deceleration, for safer braking into corners.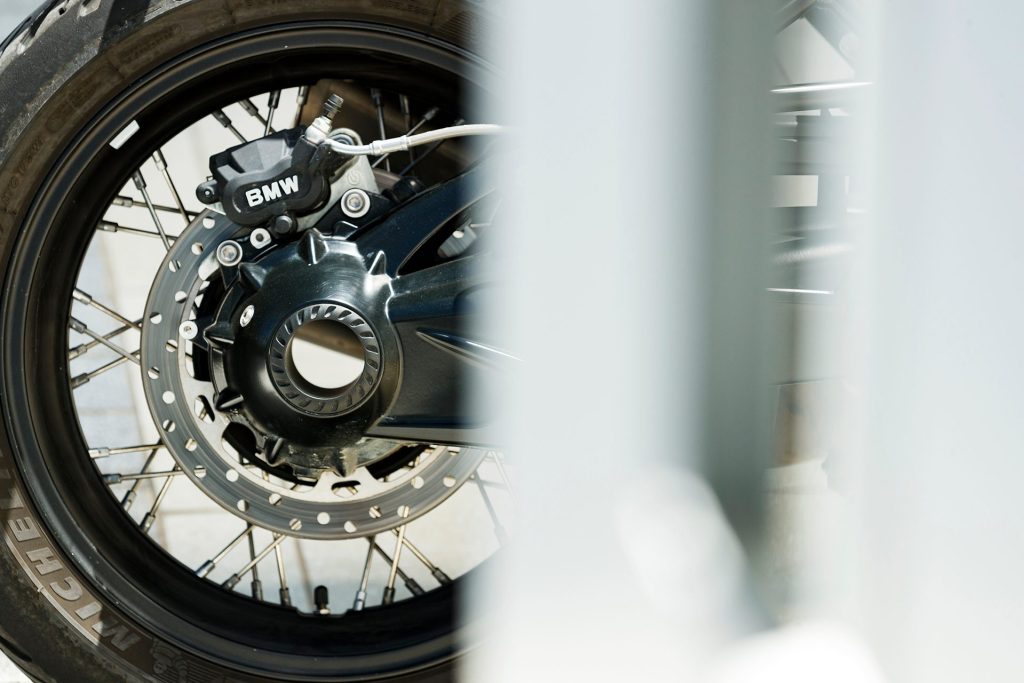 Another welcome change is a new rear shock absorber, not because the previous one was pants or anything but this one comes with travel-dependent damping – there's increased compression damping as the shock nears full travel – and a remote preload adjuster, making two-up riding so much easier to organise. BMW reckons overall it's a more balanced and comfortable ride. They're right on the money there.
Other bits? Well there's now Rain and Road riding modes standard across all models and Kiwi bikes add a Dynamic setting as well. Road is good for commuting and cruising, and Dynamic for when you're out riding with your mates. In this mode, there's sharper throttle response and TC intervention backs off slightly.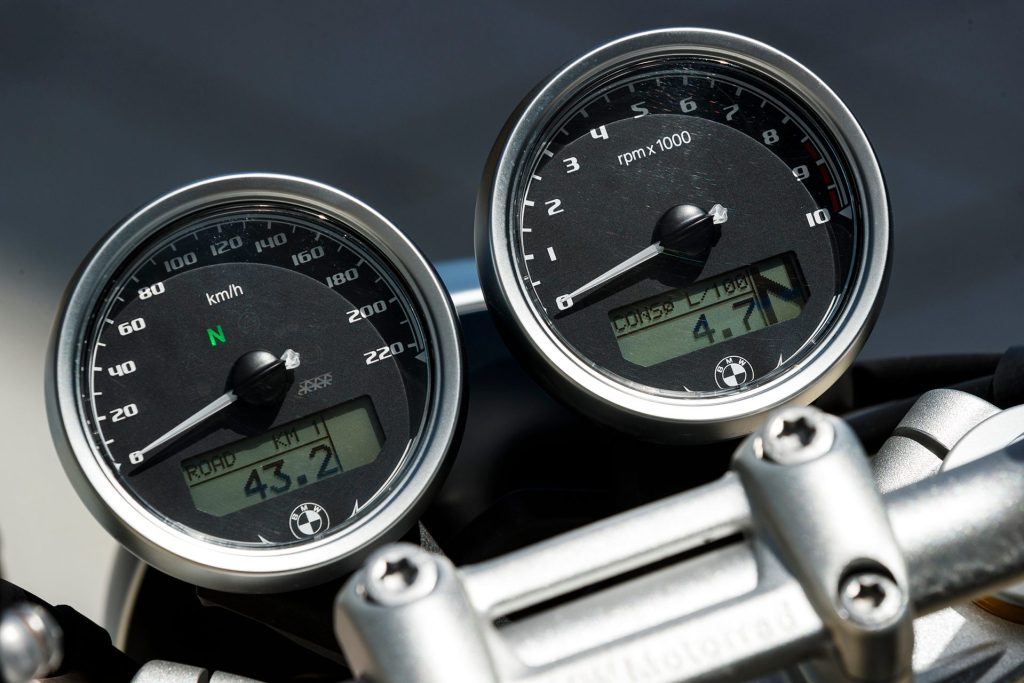 Also new is a ride-by-wire throttle across the range, and that brings with it cruise control, something we've come to cherish on all big bikes. The dials seem a bit different too, but I'm having trouble pinning what exactly the change is.
Simple as still
We've ridden a host of potent full safety suite machines lately and jumping on the R nineT is so refreshing. You don't feel as though you need to spend an evening with the dealer to work out how to run the damned thing. No stupid iRide swivelling, rotating controller and submenus galore. Just a button that has an up position and runs through various stuff, and a down aspect that reveals more data.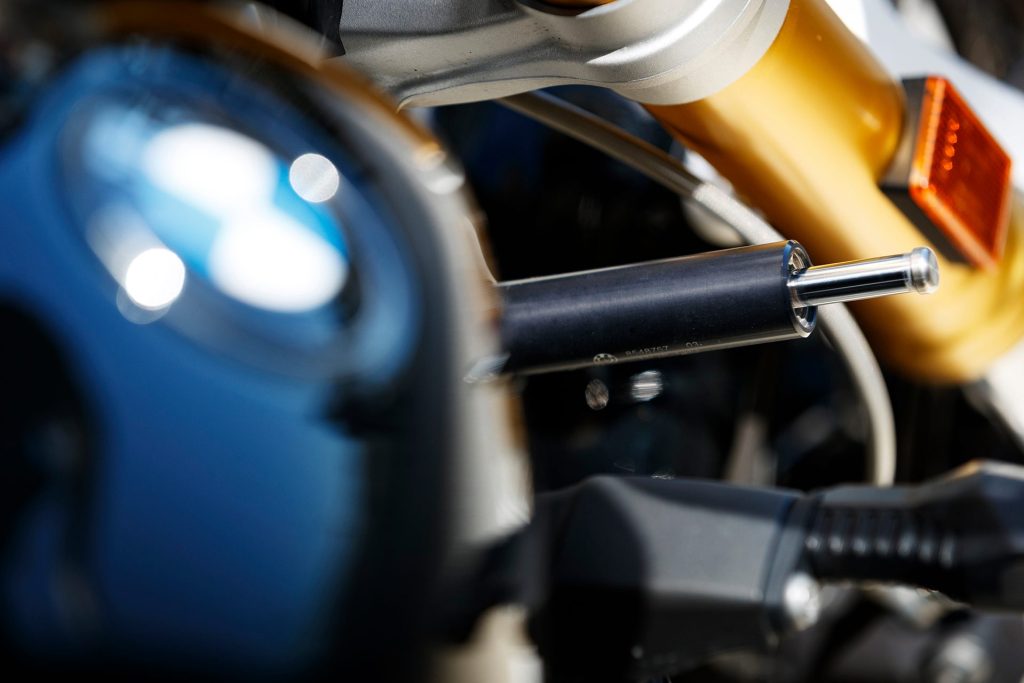 There's still no fuel gauge, just a warning light but given this is often using less than 5L/100km and you can cram over 20L into the tank it's not really essential, for its touring range is 400km. Hardly anyone will make it stretch to that unless you set cruise control to 100km/h. At that speed it is just oozing down the road, using up an improbably low 3500rpm and, thanks to a counterbalancer, it's almost vibe free, the mirrors lake-like in their reflection.
We couldn't ride it gently for long though because right at 100 in top is where things start to get properly interesting with this motor. At that rate it will haul its ass up and over just about any range of hills without breaking a sweat. Back in town, it will also ease along at 1500rpm in top gear, 50km/h, though fifth is better.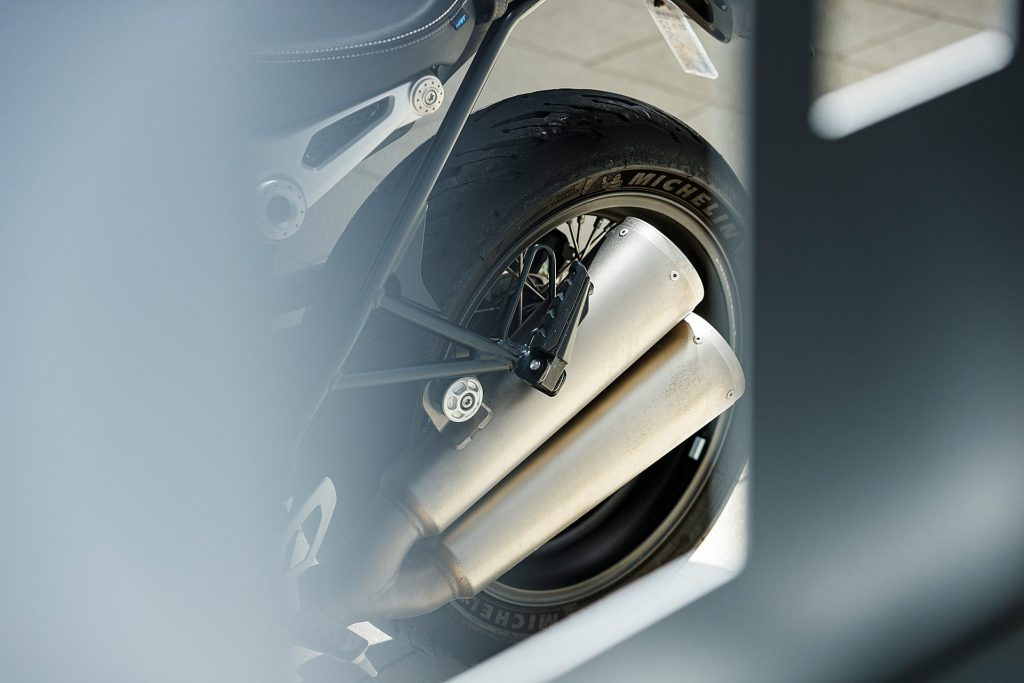 Performance up a notch
We were not expecting any performance increment, but then that's something the R nineT has never lacked for anyway. It's now a tenth quicker, so maybe the Motorrad guys are right and there is an actual difference in the mids, given a quantitative difference in performance. Brakes are decent too, the same Brembo radials as before, nothing fancy, but they really do jam the front tyre into the tarmac, and feel sweetly reassuring on the go. Moreover, the bike is utterly unruffled by full-on stoppies, probably because a fair amount of weight is carried rearwards by virtue of its standard shaft drive system. Essentially maintenance free, and there's also the refinement of snicking into gear without the traditional driveline shunt of a chain and sprockets.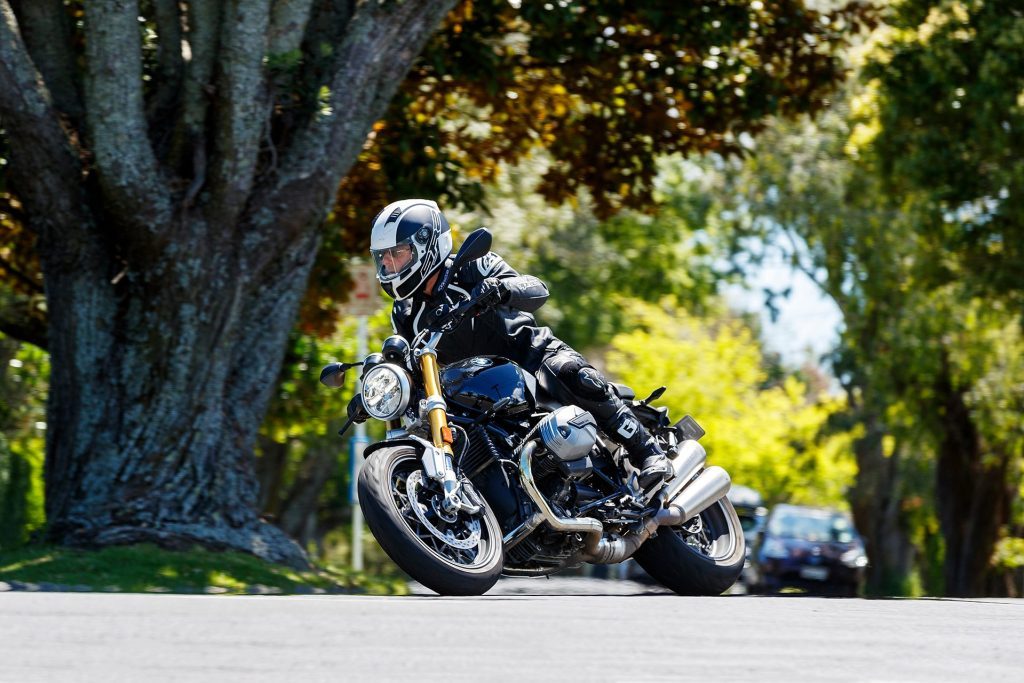 The transmission is pretty good, a touch clunky at slower speeds but lovely and quick on the downshift, better than any quickshifter in that regard.
Perhaps the best aspect is its ride and handling balance. The new rear shock, with its easy adjustability is a beaut, and it's nice not to have to rise up off the seat for every bump you see or know is coming, as with so many sports bikes.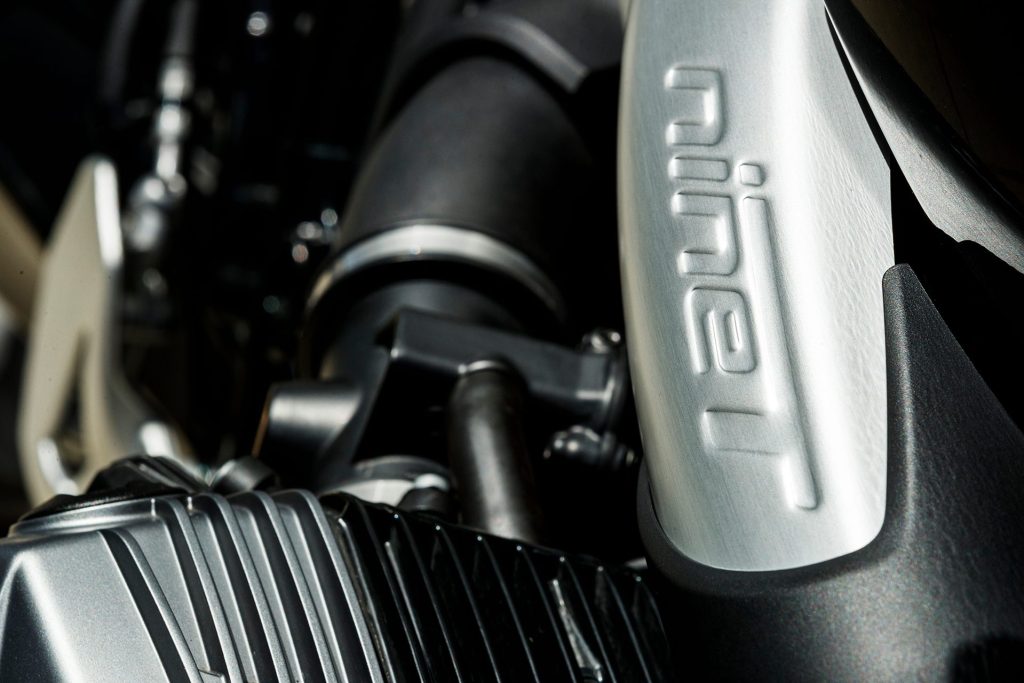 Yet this is still a rampant corner carving tool. Gone are the bad old days when you ran out of ground clearance with a flat twin. We only touched down on the peg feelers once when we kind of accidentally entered a corner in, how you say, allegro fashion. This is such a forgiving thing to ride, the weight carried low, the USD forks a nice foil to the effective shock, and all the while that sense of calm and stability.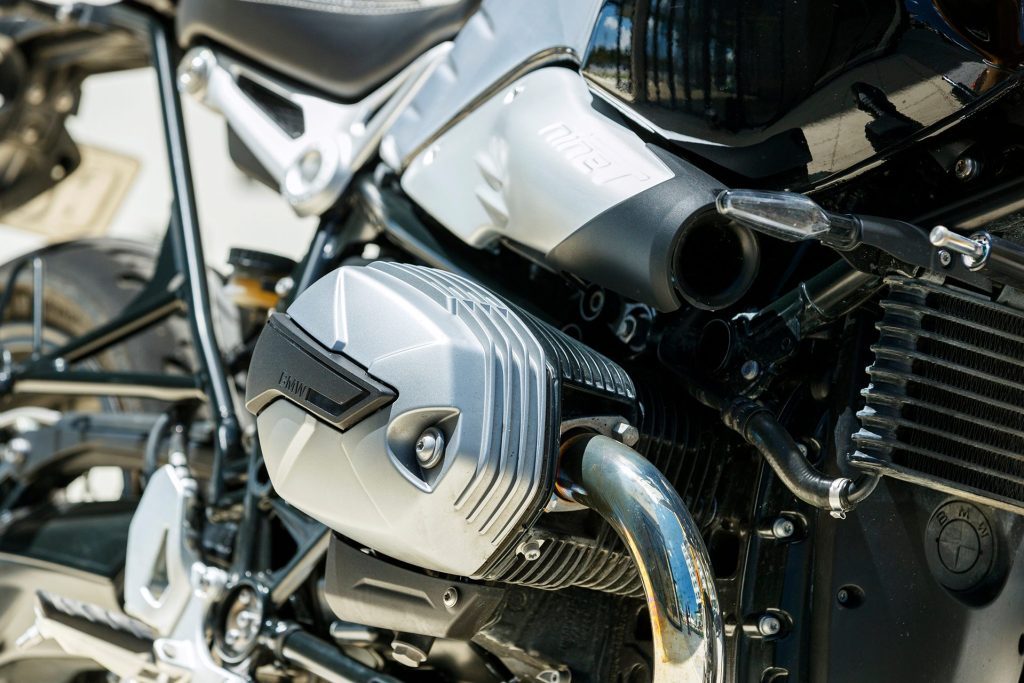 Few niggles
About the only misgivings I have with the R nineT are carryover; when the transmission is warm it sometimes hangs onto a gear when you're trying to upshift. The small instrument numerals can be a bit tricky to read at a glance; a digital speed readout would help. I can hear the purists groaning in the background so perhaps not.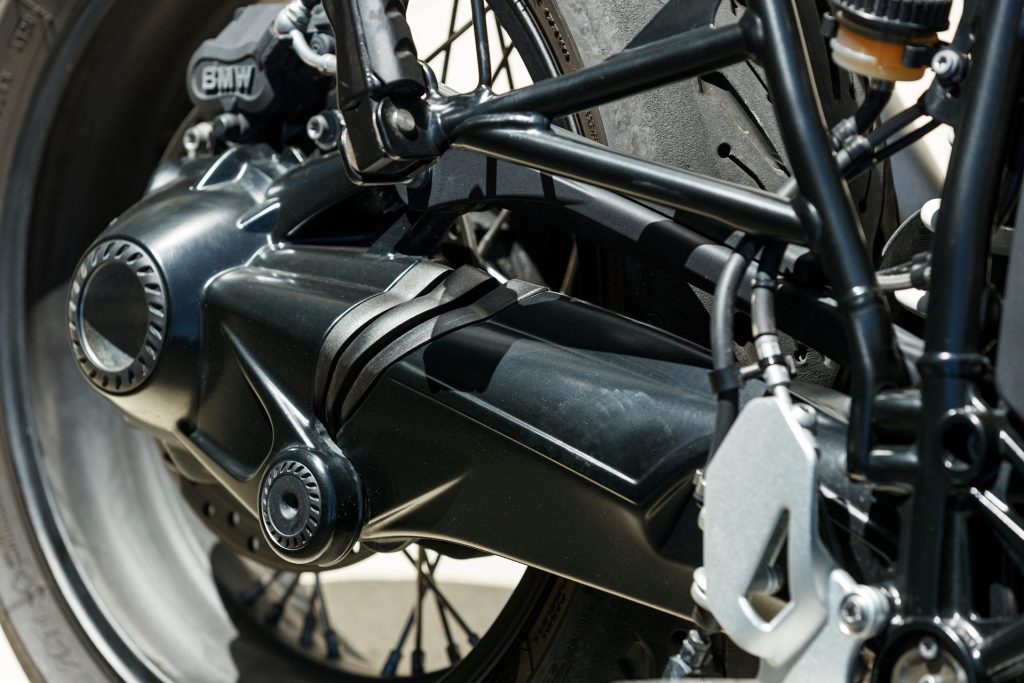 The worst aspect? Price hikes have affected everything that comes in a container. Last time we rode it, the cost was $25,290 but now it's $28,990, some of that explained by the new extras but most by increased freight charges.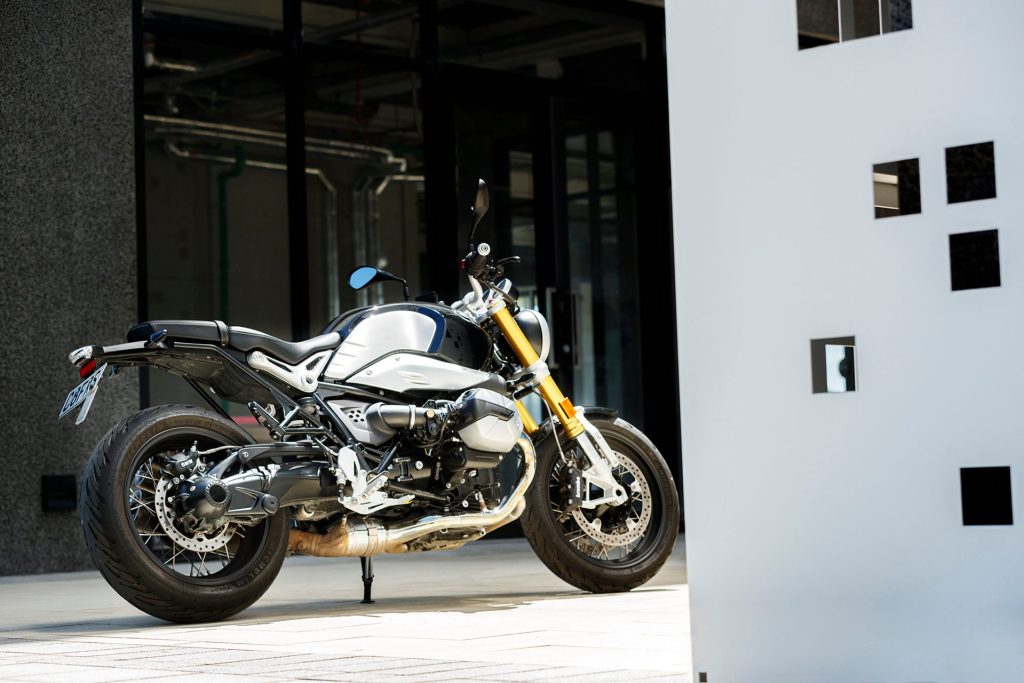 What was once a hell of a machine remains just that; one of the best and classiest all-round naked bikes you can buy at present, particularly if you just want something that does everything easily and well, with a calm and ease that gets under your skin. And at night you can always admire it in front of the fire.
| | |
| --- | --- |
| Model | BMW R nineT Roadster |
| Price | $28,990 |
| Engine | 1170cc, air/oil-cooled, fuel injected, F2 |
| Power | 80kW/116Nm |
| Transmission | 6-speed, shaft drive |
| 0-100km/h | 3.45sec |
| 80-120km/h | 1.81sec |
| Weight | 221kg (claimed) |