DeLorean has given us a first teaser look of their new electric sportscar slated to be revealed later this year. It's not much, but it is something to ponder over.
DeLorean's only other model, the DMC12, which is, in fact, the world's fastest time machine ever built by a drug dealer, is the inspiration for the new EV.
Those majestic gull-wing doors return, and it looks as if the EVolved (yes, that is the new car's official name) will come in something similar to the unpainted stainless finish that the DMC 12 had.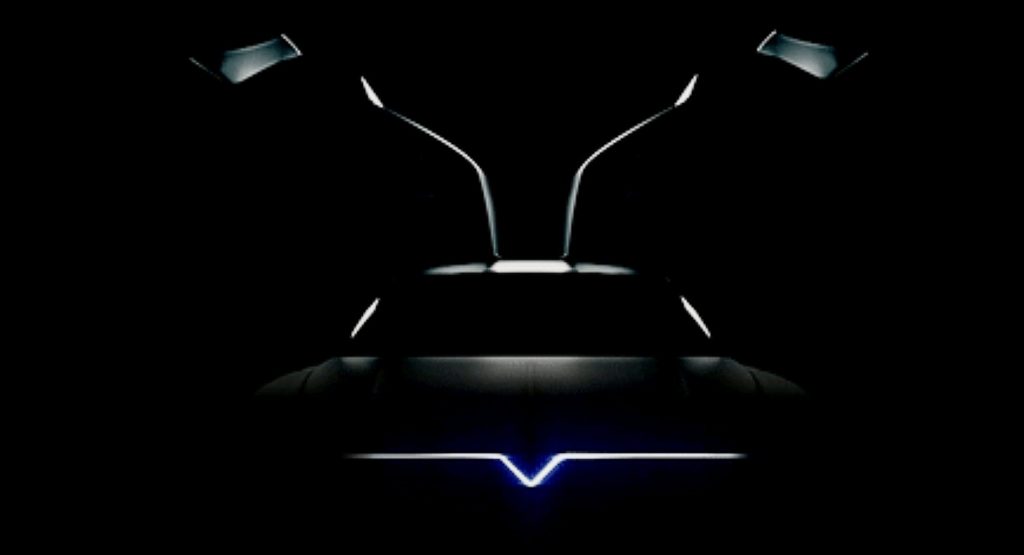 Beyond that, it looks as if DeLorean is going for a striking new taillight design. One that triggers with your OCD because each bar is not equal in length, but one that does the job of giving the car a sporty look.
We do have to be careful, though. DeLorean has teased us with revived concepts in the past, all of which never eventuated into anything.
But this time does seem a little bit different. DeLorean has a new logo and a new slogan ("The future was never promised") and could have ties with Williams Advanced Engineering for their EV platform.
Italdesign, the company that helped develop the shape and look of the DMC-12, recently inked a partnership with WAE. Together, they are creating a high-performance EV platform for select manufacturers.
There's still plenty of work left to do and plenty to prove that DeLorean is actually making an EV sports car. And not just a one-off or a limited number of models, but making a steady production of cars.
In any case, we will get to see the new car in full for the first time in August.
Till then, may time slowly tick away. Unless, of course, you have a DMC12.