DeLorean has gone back to the past after revealing multiple concept cars it would have produced if the brand were still operating between the time it ceased and the present day.
No, this isn't the plot for a new time travel sci-fi movie, but rather the recently revived DeLorean brand's attempt at manufacturing its own automotive history after it went defunct in 1982.
The DeLorean website details five decades of design starting in the 1980s with an actual four-door concept car that never made it into production.
1980s DeLorean Alpha (DMC-24):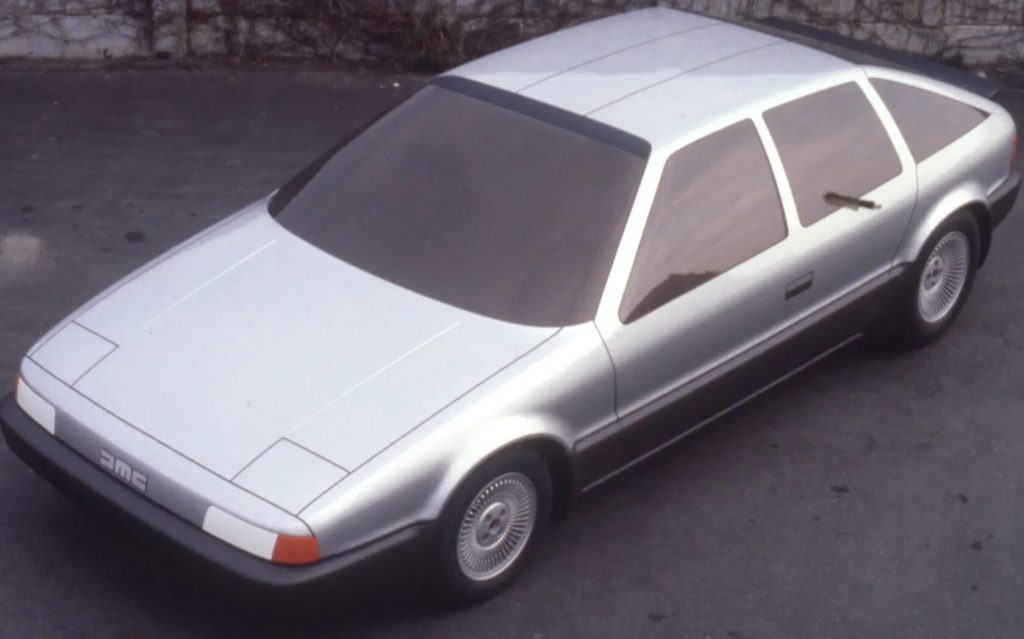 In what was a real concept car, the DMC-24 was a four to five seat vehicle originally designed in 1981.
The car steps away from the use of stainless-steel as seen on the DMC-12 in favour of new materials. However, it did retain the iconic gullwing doors.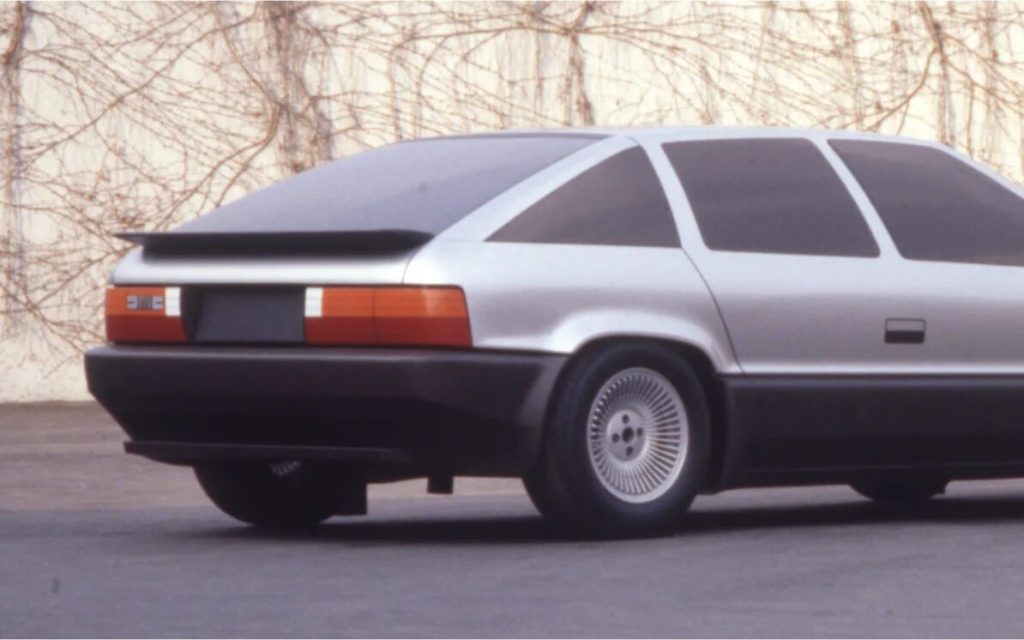 DeLorean's DMC-24 project continued until 1985, but ultimately remained unreleased.
DeLorean Alpha2: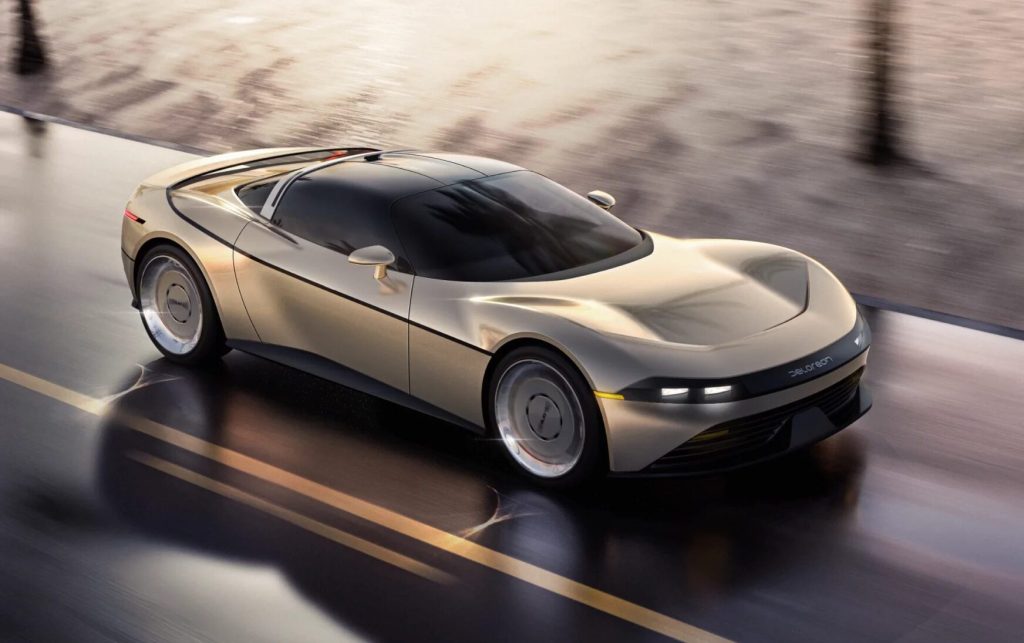 We then move to the first of the 'made-up' concept cars starting with the 1990s. This is when the DeLorean Alpha2 concept would have been revealed, depicting the brand's roadster vision of the future.
Evolving design language and improved computer modelling see the DeLorean brand depart from the boxy styling of the 80s and introduce sleek and aerodynamic lines, almost as if it were a Corvette.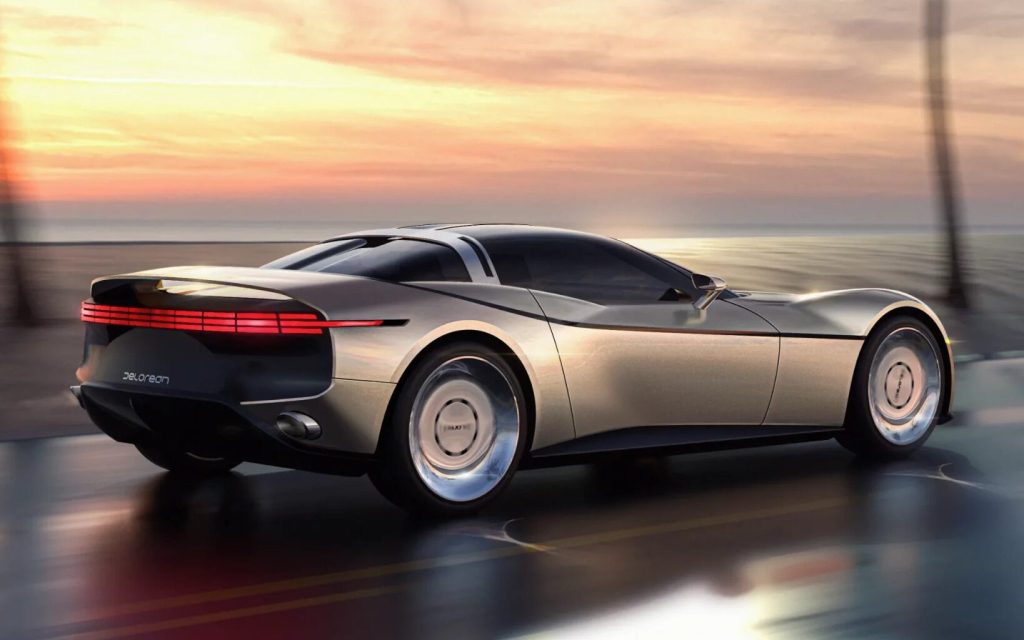 The gullwing doors of old had now evolved into a t-top like design too.
DeLorean Alpha3: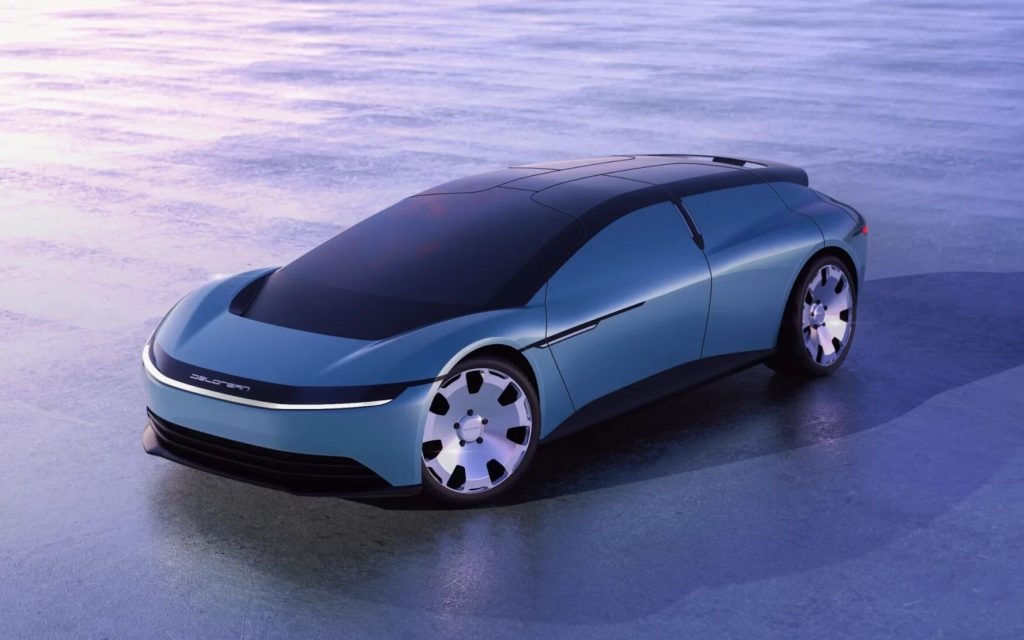 Come the 2000s and DeLorean would have released its Alpha3 concept, a luxury electric sedan focussed on aerodynamics and new material alternatives.
An aluminium composite body wraps around the concept's exterior while environmentally conscious materials are used inside.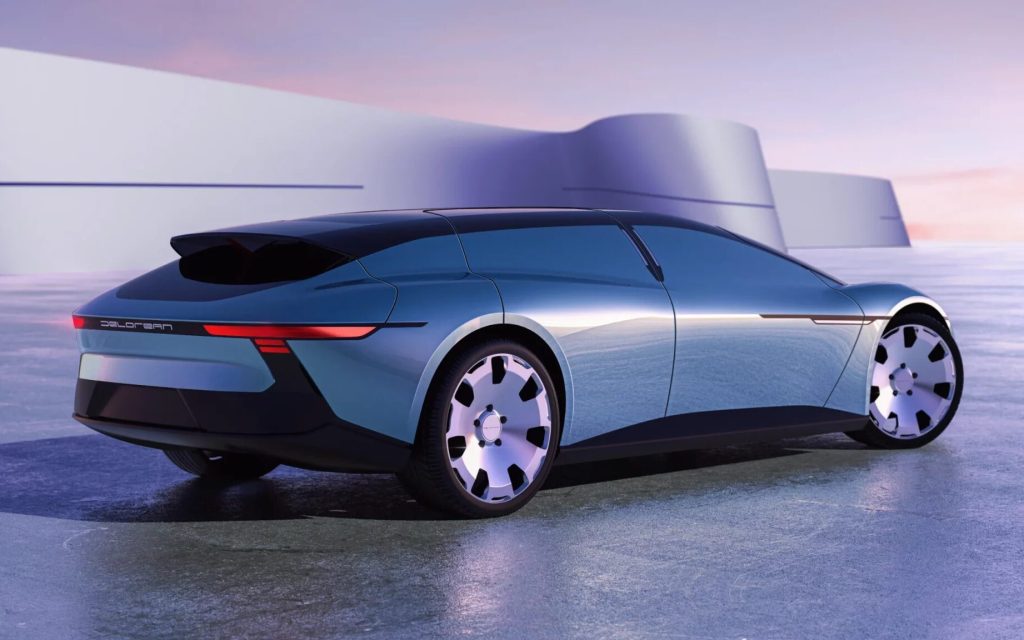 DeLorean's gullwing doors had now evolved into a split-design, providing access to both the driver and passenger.
DeLorean Alpha4: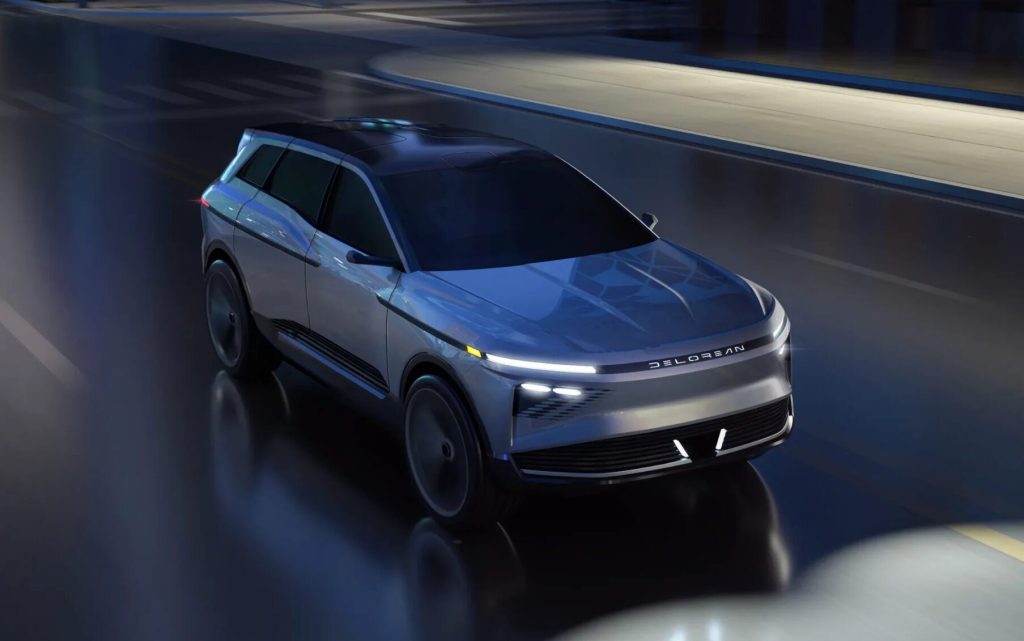 The final hypothetical concept the brand would have made is an alternatively fueled SUV model dubbed the Alpha4.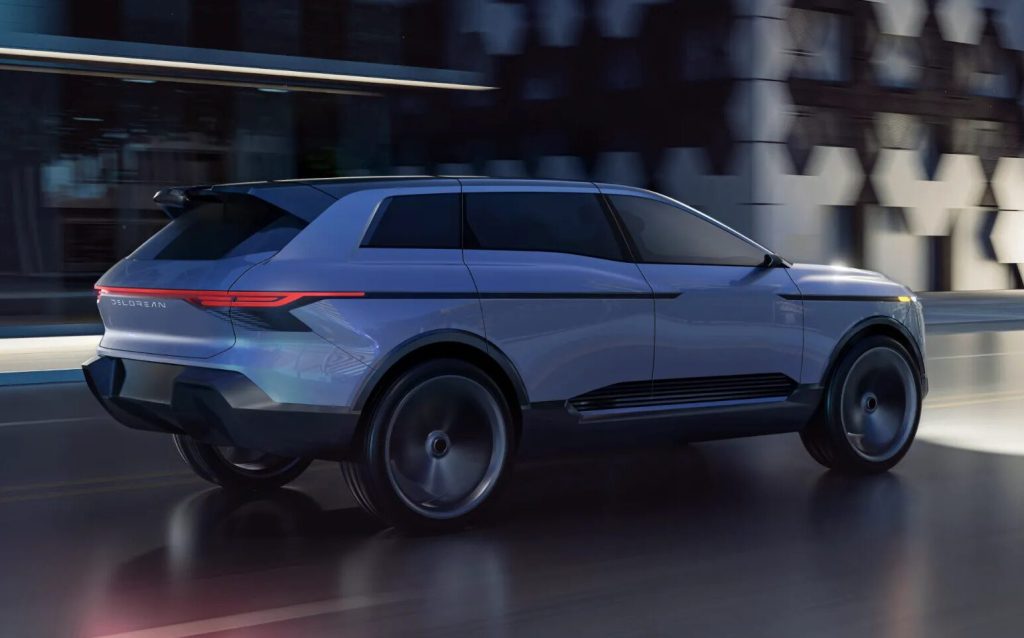 In a bid to penetrate the ever popular SUV market, DeLorean would have released the hydrogen powered vehicle in 2013. The four-wheel drive also has room for seven to eight passengers.
DeLorean Alpha5: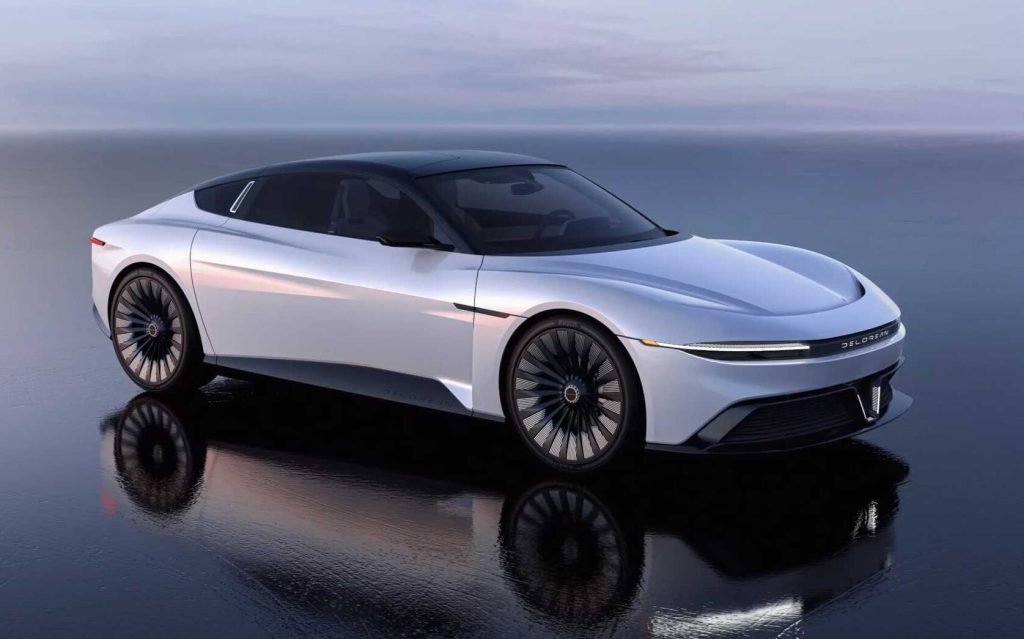 We now step back into reality, where in late May this year, DeLorean revealed its Alpha5 EV which is a real-life model we expect to be released some time in 2024.
This year marks DeLorean's new-found ambition to become a new energy mobility company that now has the capabilities to bring a new model to life.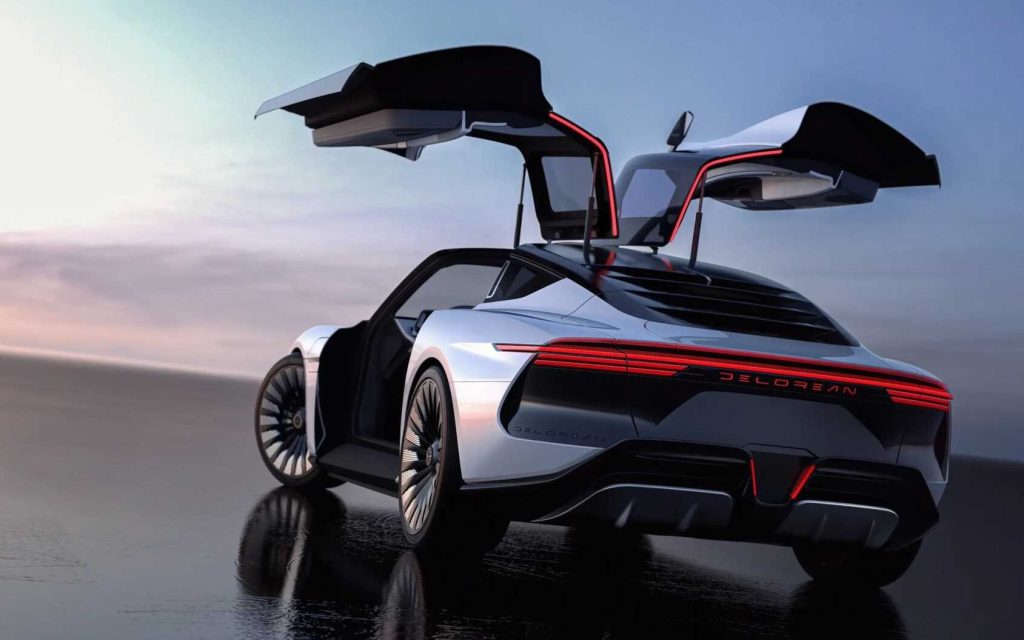 We will be provided with a glimpse of the Alpha5 2+2 coupe in the flesh at the 2022 Pebble Beach Concours d'Elegance on August 21.