About as often as a car company is swallowed up or goes under, there's a new start-up. Cupra isn't new exactly but a spin-off from the seat brand. We hustle its first offering, the Cupra Ateca.
Having a sporty subdivision is nothing new for European or Asian manufacturers. Audi has RS, BMW has M, Mercedes AMG, Nissan Nismo and Hyundai its N division. And then others have separate divisions altogether, like Toyota with Lexus, Honda with Acura. Now Seat has gone done the same road, spinning off its Cupra sport subsidiary into a new company that will eventually develop its own vehicles separately from Seat.
How come, and what are its prospects? One might think that the reason is because, outside of the EU, nobody recognises the Seat name. A car brand that's called something English speakers recognise as a chair? On the other hand, Cupra means precisely nothing in English. It's actually a contraction of Cup Racer but only those into motorsport will understand that.
Those same folk will likely have heard of Cupra hotties from the Seat brand previously, with a Cupra series feeding into the European Touring Car championship. So the Cupra name might have a better shot than the parent's tag. And the boss of Seat, Luca de Meo, concurs. Cupra is trying to attract customers moving from mainstream brands, but not quite up for a premium badge. The idea is to double Cupra sales from 10,000 annually to 20,000 within five years.
Seven new models are planned within the next 36 months. It's likely the first standalone vehicle will be based on the beautiful Formentor crossover coupe concept, a plug-in hybrid. We should see that late in 2020.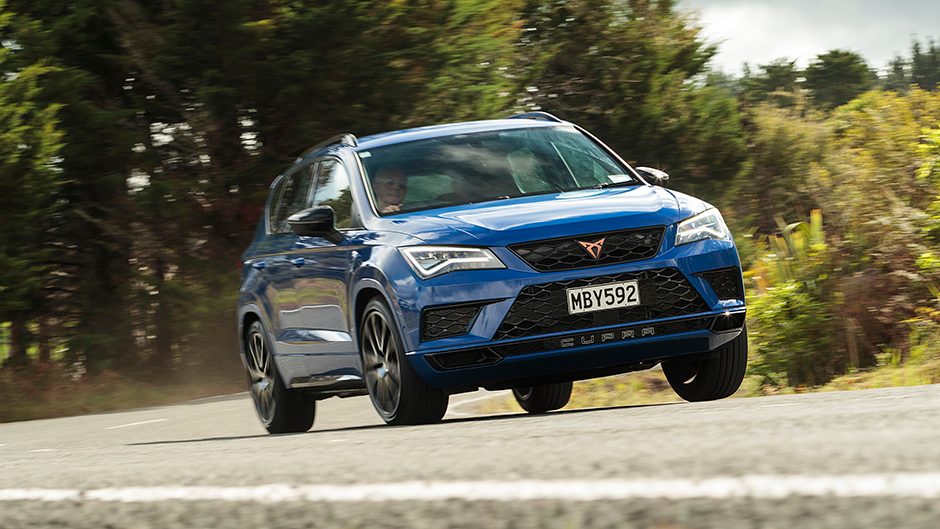 First is familiar
Perhaps a bit disappointing is the opening offering from the brand, a hotted up version of the company's best selling Ateca compact crossover. It won't be mistaken for anything else, and while a few sporty flourishes like quad exhaust outlets, a gloss black grille, big 19s and some copper coloured badging add a certain something, it's still just a two-box SUV, albeit a rather hot one.
Why copper? Because of the name, of course. The first two letters of the newcomer, Cu, are the SI abbreviation for copper, the 29th element on the periodic table. Hence, the copper-coloured badge in the centre of the grille which means nothing in particular, evidently. Company suits talk about tribal tattoos and in that regard it kind of reminds of the Warriors' embel, with wide eyes and tongue extended, the pukana suggesting ferocity.
Works for us. Hopefully the results are a bit more successful. Apologies to one D. Henwood. Anyhow, it's kind of strange that we should be driving this and Audi's SQ2 in the same month. The pair use the same underlying (Golf R) mechanicals, and are from the same overarching company, the VW Group, yet are kind of competitors. Okay, so the Audi is a bit prettier by virtue of being newer, but the Cupra Ateca is better value, with more standard equipment, and a broader range of capabilities, thanks to its standard fit adaptive dampers. It's roomier too. The Audi doesn't get variable damping even as an option, but is arguably slightly fitter on road, with extra rubber, and fixed sports suspension.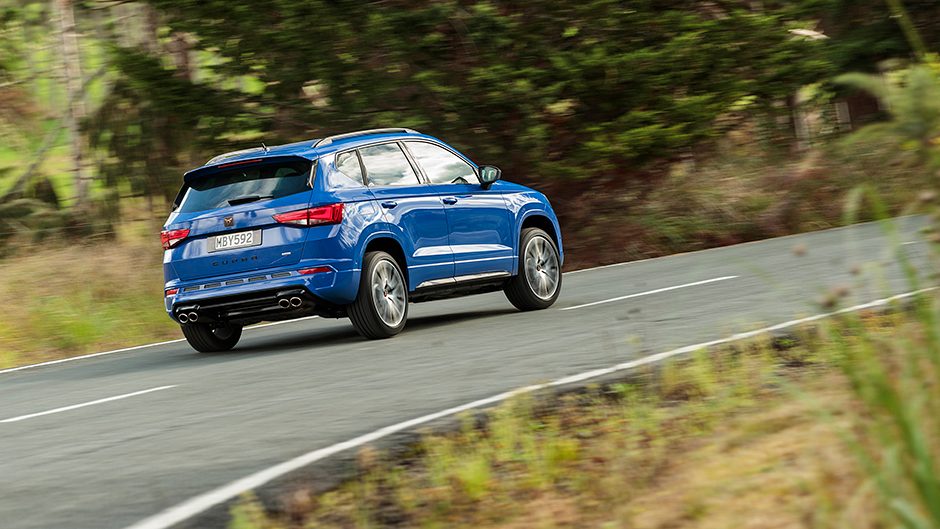 Familiar underneath
There's no overlooking the bones here, as it's essentially the hottest version yet of the parent company's compact crossover. There's an upmarket SE version soon to follow which lays on yet more spec rather than more power.
Cupra Ateca is a bit longer by 13mm than the Seat models, at 4376mm thanks to different bumpers. Luggage space is slightly reduced though, at 485L, the result of it being AWD, but that's still a big jump on the SQ2's compact 355L. It gets all the FR Ateca specification, including keyless entry and go, active cruise and a hands-free powered fifth door, and adds self parking, surround camera, progressive steering, sports suspension with adaptive damping, and a 2100kg braked towing capacity.
The hawkeyed might notice a 10mm lower ride height. Inside is more familiar, but special features include a 10.2-inch LCD instrument cluster with four different views, a Qi charge system, 10-speaker 340watt Beats audio, and illuminated scuff plates. The main cost options comprise copper alloys ($1900), powered leather sports seats for $2300, and Alcantara bucket alternatives for $2800. A powered sunroof adds $2000, while an electric towball goes for $1300.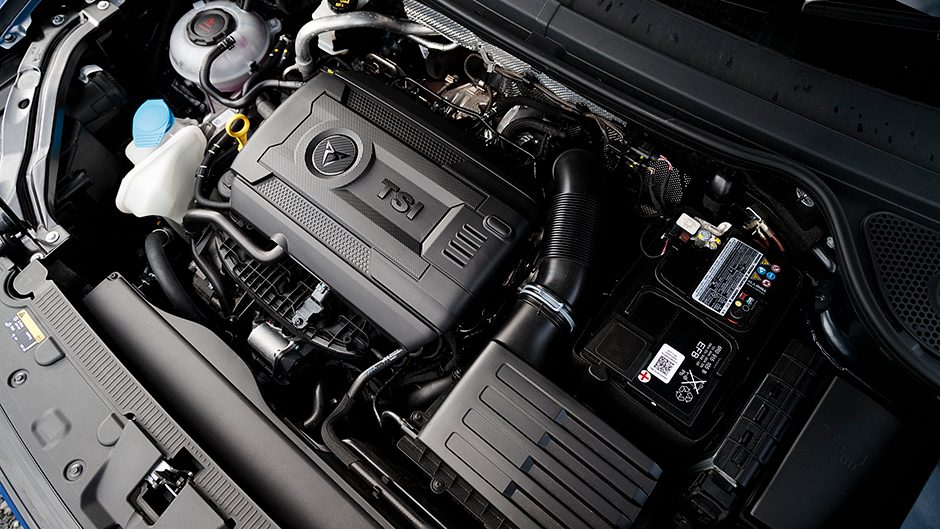 Crankin'
The engine is the latest version of the VW Group's EA-888 mill, outputting 221kW and 400Nm, the torque popping from 2000-5200rpm. Fuel use is a claimed 7.4L/100km, 6.5 on an open road cruise. We saw 11s and 12s. Its power is distributed to all four wheels via a Haldex AWD system, and a seven-speed dual-clutch gearbox. Zero to 100 is dusted in a claimed 5.2sec, aided by launch control, and having run the numbers on the mechanically similar SQ2, we thought a time in the high fours was possible.
UK sources suggested as much too (0-60mph in 4.6sec). In the end, performance figures virtually overwrote those of its SQ2 cousin, so it's quick alright, and both are only a couple of tenths down on the lighter Golf R which manages 4.6sec and 3.00sec for the overtake. The VW will be a bit faster rounding up bends, being lower and lighter, but it's not as spacious and costs $13k more than the Cupra Ateca.
Mechanically the Cupra doesn't shout much, with a bit of an exhaust bark in the Sports modes, thanks to its active valves and four outlets, while road-generated rumble is kept well in check (dB average of 71.8). The brakes have been uprated as you'd expect (34.6m 100-0) and optional Brembos are coming later in the year, a $4700 item. They're hauling up a machine weighing 1615kg. We found the standard stoppers appropriately up to the task. Adaptive damping means Comfort and Sport modes both offer good ride characteristics. Other drive modes include Individual, Offroad, Snow and of course Cupra, which seems a bit much of a good thing for our lumpy roads. Perhaps on track but I think not.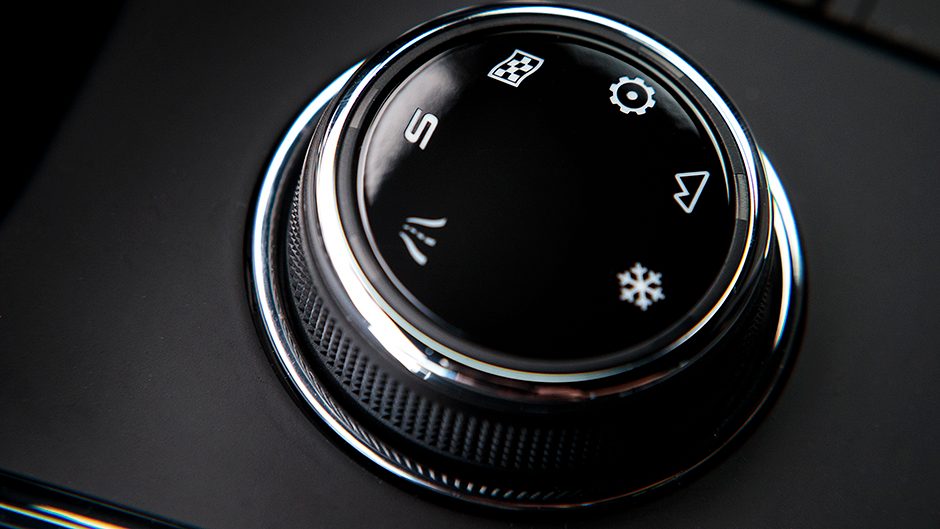 There's XDS torque vectoring by brake which helps make it more hot hatch-like in the twisty stuff. It's no Leon Cupra – that still runs away from the Cupra Ateca in tight going, but it's still fast through bends, especially on more open flowing roads.
Compact yet roomy AWD family crossovers don't come much harder charging than this, nor corner competent. The generously sized PZeros help plenty. On price, the Cupra Ateca will set you back $63,900, and comes with a five-year, 100,000km warranty. By contrast, the SQ2 asks $81,900.
As to like-priced as-quick rivals, the closest is the GLA 250, not nearly as quick and costing over $80k, while the X2 M35i is not far behind the Cupra for pace but costs close to $90k. Japan has no answer.
So with its generous level of standard specification, hot hatch pace, ride/handling breadth thanks to adaptive damping, and no real rivals at its price point, Cupra Ateca can carve out its own little niche. Just as Cupra the company hopes to in future.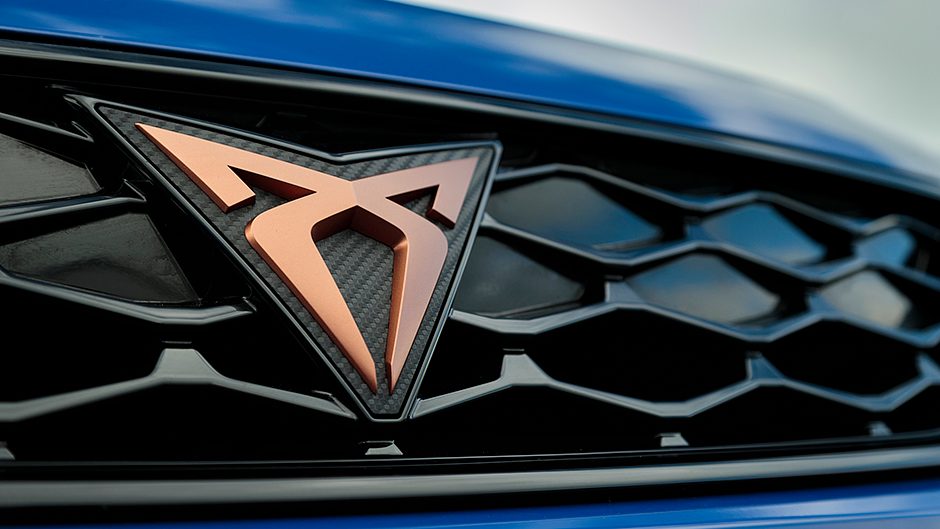 | | | | |
| --- | --- | --- | --- |
| Model | Cupra Ateca | Price | $63,900 |
| Engine | 1984cc, IL4, T/DI, 221kW/400Nm | Drivetrain | 7-speed twin-clutch, on-demand AWD |
| Fuel Use | 7.4L/100km | C02 Output | 168g/km |
| 0-100km/h | 4.82sec | Weight | 1615kg |