The new Corvette Z06 recently landed in NZ, a fitting arrival on America's Independence Day. This is the more focused, performance version of the Stingray, and it packs some potent intent.
How much will the Z06 cost in NZ?
That we can't yet reveal but the figure will be released in the next few weeks. As a very rough guide, the Stingray now starts at $185k here, and the Z06 is roughly 40 per cent more expensive in the US. So expect the tag to be nudging $260,000, at least, and possibly more. But that's fairly reasonable given you'll get circa 500kW of naturally aspirated, high-revving grunt in a sexy supercar package.
And just how many will there be?
That's another thing we can't reveal either. But supply will be extremely limited, as it is with the regular Stingray. They sold around 30 of them here last year, and are on track to deliver a few more than that this year. And on those numbers, you can expect the Z06 to be in very limited supply.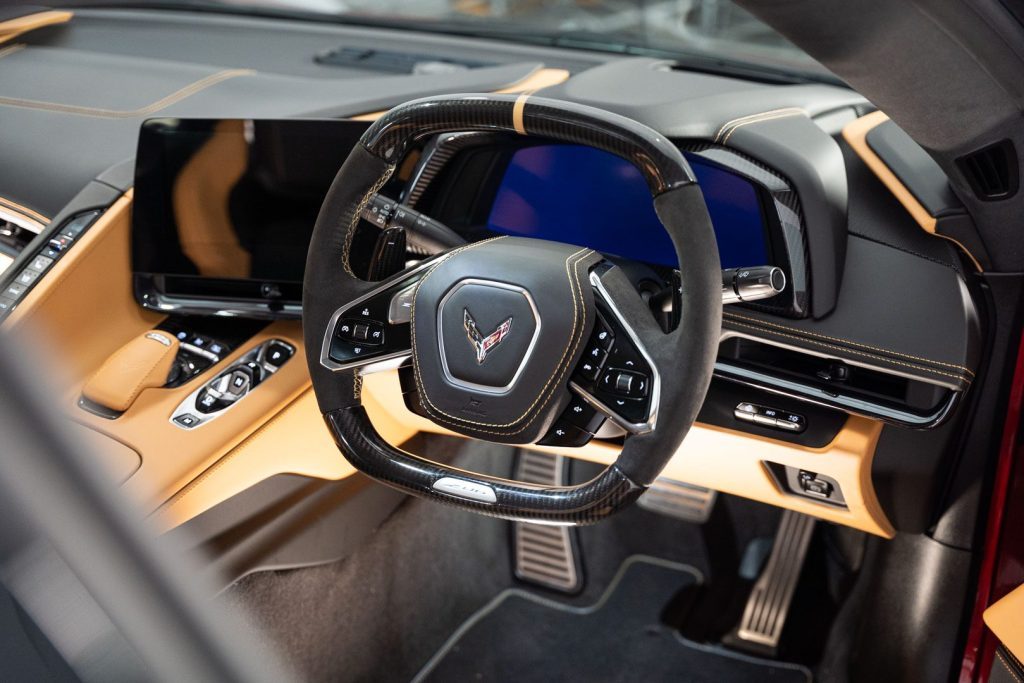 Local dealers are said to have plenty of interested customers but as such, there is no official waiting list. If you haven't already registered your interest with a dealer, you better do so quickly. The car won't be delivered until next year and will be a MY24 car so there might be a few minor differences/upgrades compared with the current car. 
So what makes it a Z06?
That stonking great engine for one. GM developed a bespoke 5.5-litre double overhead cam V8 for the new Z06, and with a flat-plane crankshaft it has a redline of 8600rpm. While the US version has nigh on 500kW, our model will be fitted with a slightly different exhaust system that includes a particulate filter, so the number is expected to be slightly less.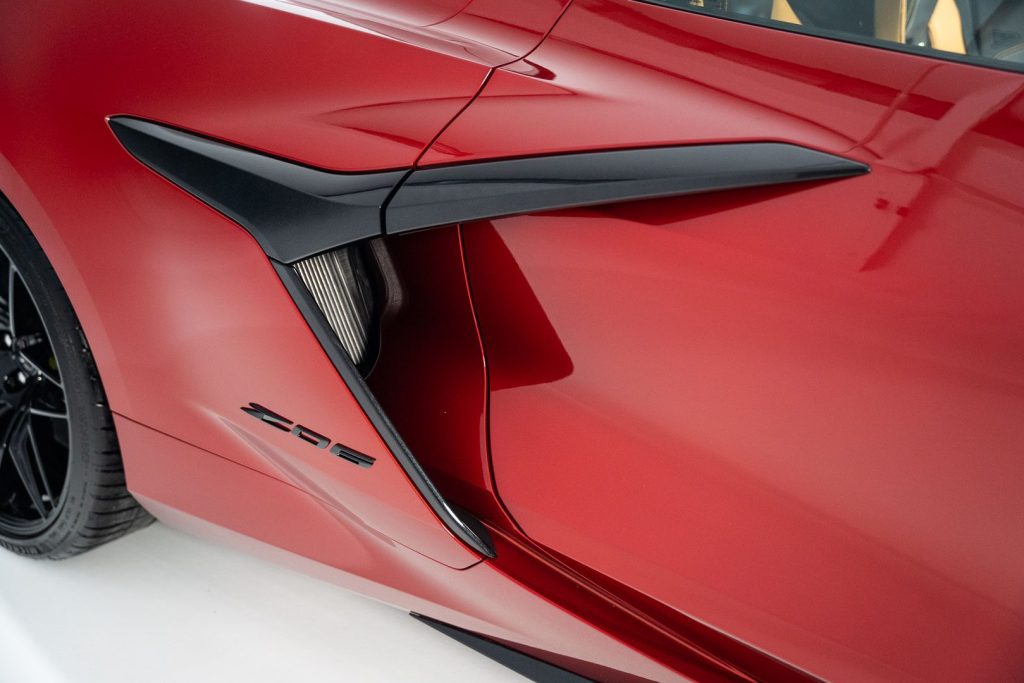 Torque registers in the 620Nm region. As you can hear from the video, it sounds more European than Yank, the special crank and overhead cams giving this 'Vette a unique sound track. 
It has an eight-speed twin-clutch trans with a shorter final drive ratio compared with the Stingray to enhance its acceleration creds further. It's suspended by Z06-specific Magnetic Ride Control dampers and it gets carbon ceramic brake rotors too.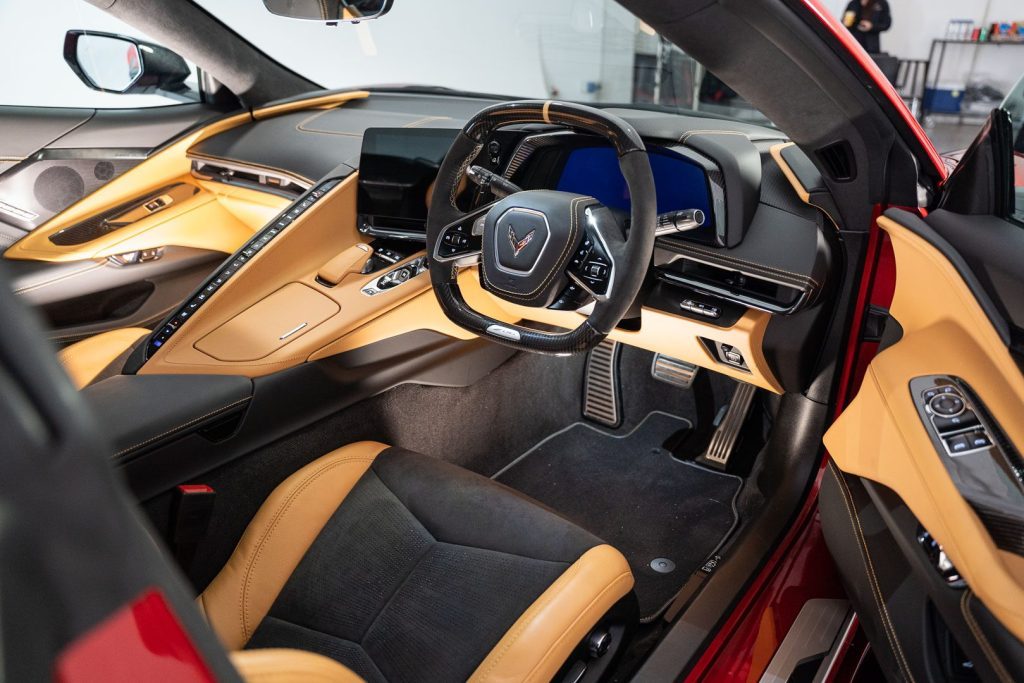 Wider overall by just under 10cm, it has a broader track, bigger contact patches and special Michelin rubber. Inside, there's Nappa leather and Alcantara and a liberal dose of carbon fibre.
For those who want more of the latter, there is an optional Z07 Performance Pack that fits the car with a CF aero kit, including a large rear wing.
This also adds a recalibrated suspension tune, special Sport Cup 2 tyres, bigger brakes (398mm front rotors) and you can also add optional carbon wheels which are said to shave 18.6kg from the unsprung mass.
Click here to learn about the NZ spec Stingray