New Zealand has a new behemoth in town, with local Ram distributor Ateco confirming this morning that the new right-hand drive 3500 is coming our way.
Not only that, but Ram Trucks New Zealand has also confirmed that we will be getting the updated Ram 2500, too. This announcement triples the local Ram pick-up line-up, from one full-size American ute to three.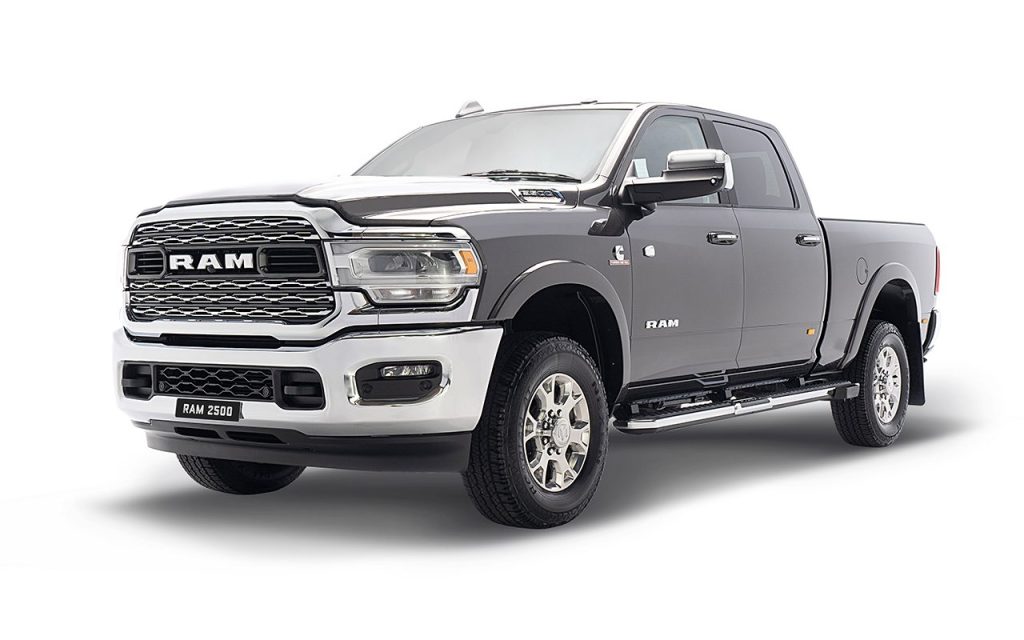 The news comes after Ram Trucks Australia announced overnight that it would be converting the 3500 in right-hand drive; a process that involves over 400 bespoke parts.
The 2500 and 3500 will each be offered in a single spec, at least to start with. Both models will be exclusively offered in their respective Laramie crew cab 4×4 trims. The 2500 will be priced from $179,990 and the 3500 from $184,990. 
Optional extras on both models are limited to the $2000 Ram Driver Assist Package, while the 2500 can also be optioned with a RamBox and a tri-folding tonneau cover for $5000.
Under the bonnet of both models is the latest 6.7-litre Cummins inline six turbodiesel. It produces 276kW of power and 1152Nm of torque. Both can subsequently tow incredible loads; the 2500's capacity rated at 6.9 tonnes and the 3500's capacity rated at 8.0 tonnes.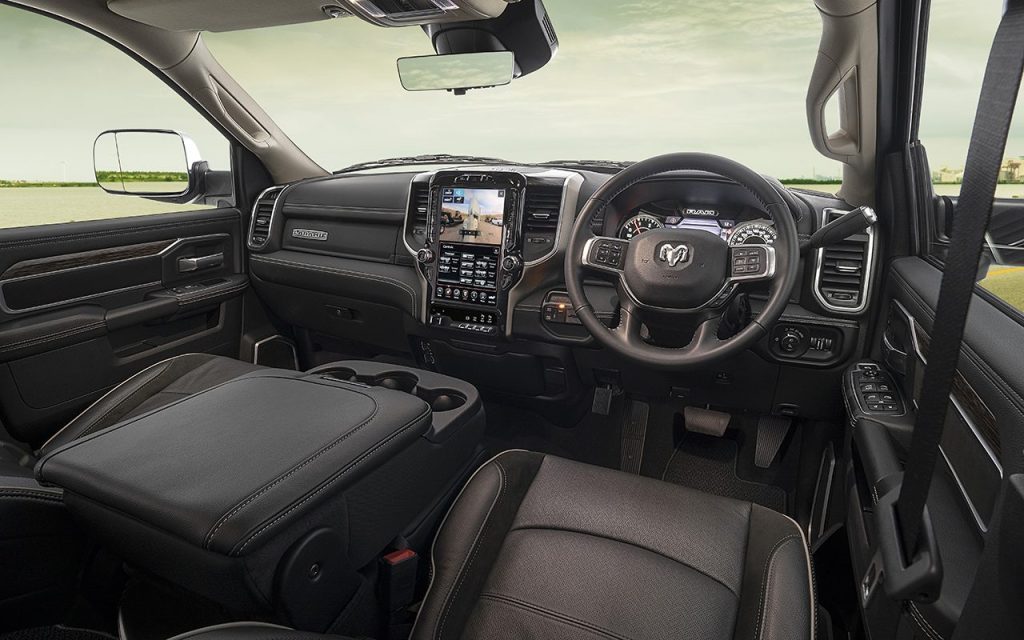 As with the Ram 1500 Laramie, these new Laramie models come with a credible level of equipment as standard. Both get a 12-inch Uconnect touchscreen, leather-appointed upholstery, six seats, a digital rear-view mirror, a 360-degree camera, and radar cruise control.
As previously reported, the 3500 is an enormous 6347mm long, 2017mm wide, with a 4076mm wheelbase. The 2500, meanwhile, is slightly smaller. It's 6065mm long, 2120mm wide (including mirrors), and 3784mm long in its wheelbase.
For context, the Ford Ranger is 5354mm long, making it almost exactly a metre shorter than the 3500. The Land Rover Defender is 5019mm long. And a Toyota Yaris is short enough to fit in the 3500's wheelbase. 
The two big pick-ups are set to land in New Zealand shortly in time for local deliveries to commence in Q4.