It's a pleasant surprise when a car maker chooses a slightly different direction to take, to go their own way. You can always count on french car maker citroen to do just that. Viva la difference.
That's certainly what you get with the latest C3, facelifted for 2021, here as a single Shine model only, and with a list price of $29,990. That includes nice alloys, comfort entry and push button start, dual zone air, and cruise control. Sounds good, given it also has the 110hp version of the grunty three-pot 1.2L engine. This is a detuned version (81kW/205Nm) of the one in the 308 that took out our COTY prize a handful of years ago (96kW/230Nm).
But there are a few catches. Safety bits and bobs (other than speed limit recognition, rear parking sensors, reversing camera, and lane departure warning) some of which you might expect on a car around the $30k area come as a $1500 upgrade. Those bits include autonomous braking, blind spot monitoring, forward collision warning, high beam assist, front parking sensors and driver fatigue alert.
We guess the general idea was to keep the base price below $30k but making safety items a cost option? We thought that was the preserve of luxury cars. So the idea that the car costs $29,990 should be asterisked as the starting-out price point, akin to batteries not included. Effectively all cars will go out the door with the safety package and comfort seats (part of a $1000 design line option that adds special trim, a leather bound wheel, and upgraded pews with cloth and leatherette finish). Therefore the bottom line cost is more accurately $32,50.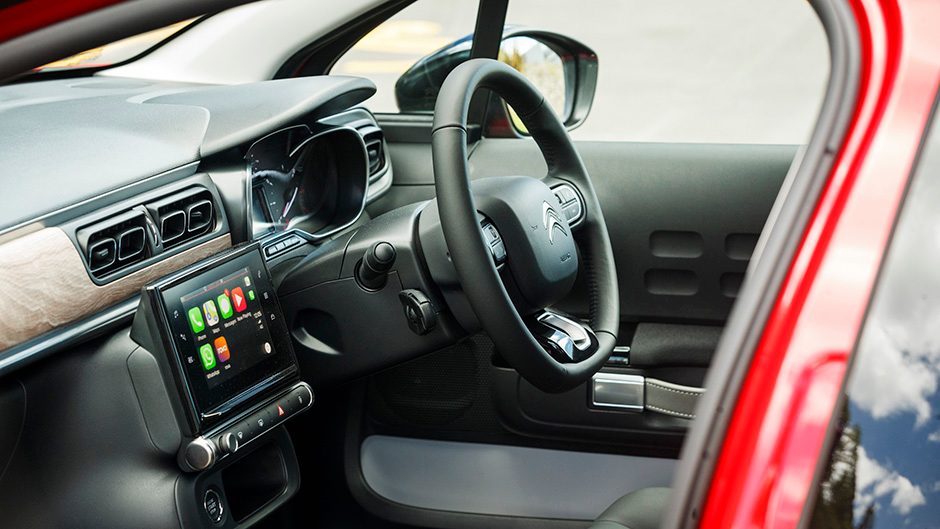 There are further costs too to consider, like a three-year service plan ($1490) and metallic paint ($550). And then there are the almost 100 different combinations of body and roof colours and interior 'ambience' which add at least $500.
Still, pricing subtleties aside, the fact that in bright sun the instruments are literally unreadable, and that there's no great place to plant your drink container, we rather liked the C3; it charms in odd ways.
The 2021 facelift is literally that, with a cute new visage, though there are also under-the-skin updates. Cleverly the designers have used the two Chevrons as styling start points, linked them to the headlights, a stacked pair, as is the trend. It's a good look. We also like the Air Bumps, a unique Citroen concept that limit panel damage in supermarket car parks and when opening doors in confined garage spaces. The designer oblong shape of the bumps is also repeated in the air outlets, on the steering wheel and features as a roof stamping.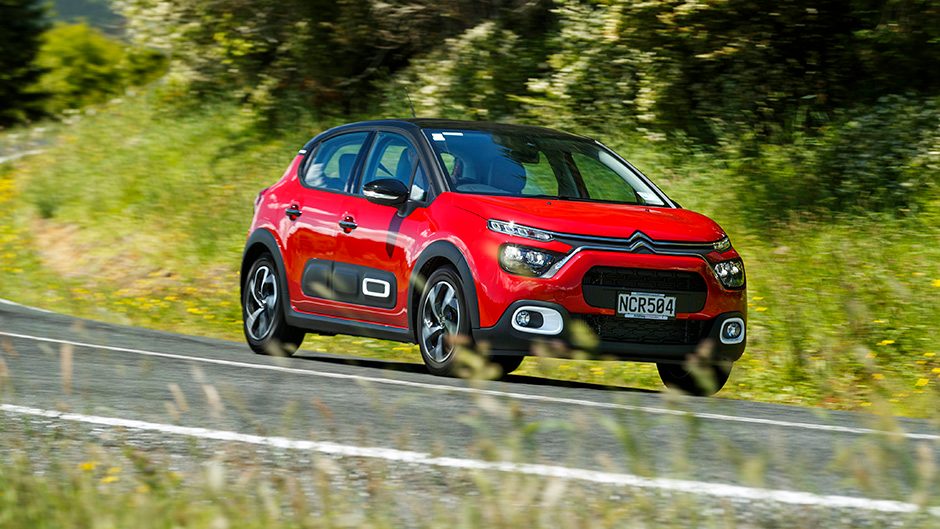 The turbocharged engine was introduced in 2017 so you get a torque tally that begins with a two, meaning it will cut out the quickstep in under 10sec. Only just mind you, its six-speed auto not always the speediest or smoothest of shifters. However, it is also clearly designed to optimise fuel use, upshifting early and using mid-sixes on a longer open road run. The firm suggests 4.2L/100km out of town and 5.2 overall. Tell 'em they're dreamin'; the best we saw was 6.6. Hit the sport button, use a few more revs and you'll be nearer to double figures.
In town the torquey wee engine can appear to be labouring at times, but peak twist arrives by a claimed 1500rpm so it's functioning as designed. The auto stop-start is a touch hyperactive but this can be switched out quite easily.
While it lopes along at low revs by default, this little five-door doesn't mind a bit of a fang. Despite its soft underpinnings, rubber designed to last the distance and a distinctly front-drive weight split of almost 65/35, it will give any hill track a lash – select Sport or use the MS gate at the lever – and it doesn't disappoint, understeer not overdone, and the steering well weighted and accurate.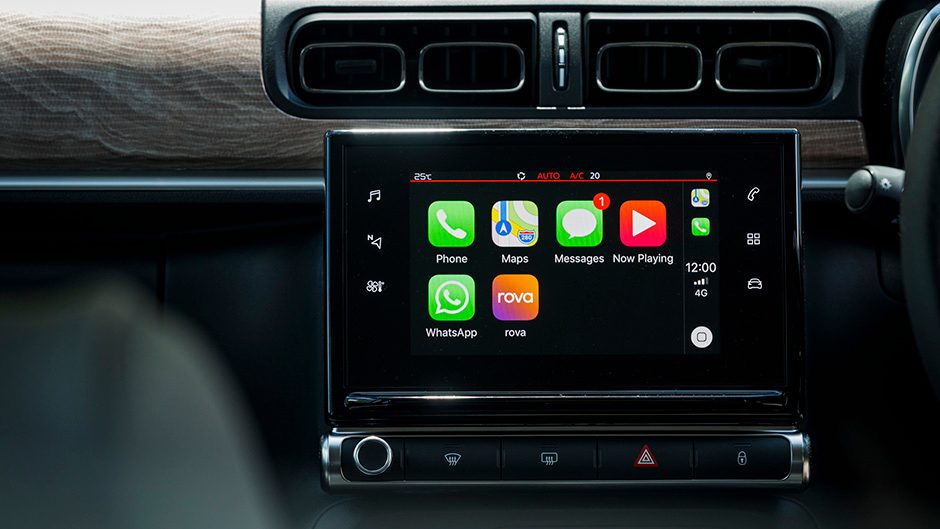 But where it really shines is in the ride and refinement department. With Primacy 3 rubber there's decorum over literally any surface, and we're talking both what you hear and what you feel. Even huge ruts don't seem to upset the comfort suspension. And the added-cost comfort seats, despite having no lumbar adjustment, are cushy and supportive in the right places.
Finally, there's a five-year/100,000km warranty so some peace of mind on the back-up front. No, it's not a sub$30k car, but the C3 charms in the way small fry seldom do.
| | |
| --- | --- |
| Model | Citroen C3 Shine |
| Price | $29,990 |
| Engine | 1199cc, IL3, T/DI, 81kW/205Nm |
| Drivetrain | front-wheel drive |
| Fuel Use | 5.2L/100km |
| C02 Output | 118g/km |
| 0-100km/h | 9.90sec |
| Weight | 1181kg |