The four major motorcycle makers in Japan have banded together to investigate whether hydrogen power for the internal combustion engine can be used as a viable alternative to electric power in future motorcycles. Or, more accurately, as another option for decarbonising the transport system.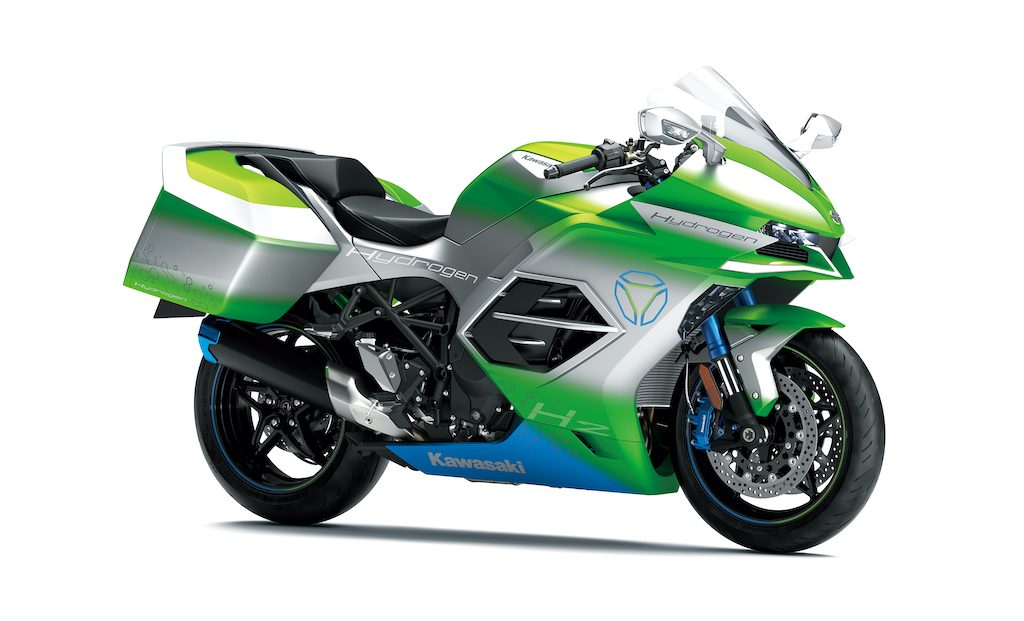 This follows the same four getting together to develop a battery swap system for electric motorcycles. It also highlights the issues the industry has in decarbonising, issues that are somewhat different from those in the four-wheeler sector.
Fundamentally, there are enormous hurdles with both energy formats in motorcycles. As with cars, electric motorcycles are not cheap, with Harley's first example, the LiveWire, costing in excess of $NZ50,000 and having a restricted range of under 100km at motorway speeds (160km urban). The issue with electric motorcycles, cost aside, is that current battery technology limits the size of lithium-ion battery packs to around 15kWh. Smaller packs are fine for electric motorcycles aimed solely at urban work. But new (expensive) battery technology is required for greater range when it comes to touring or sports bikes.
And that is one reason why Honda, Yamaha, Suzuki and Kawasaki have formed a coalition entitled "Hydrogen Small Mobility and Engine Technology" or HySE. The idea is to investigate whether hydrogen as a fuel for internal combustion engines might be a better alternative to electric power for motorcycles.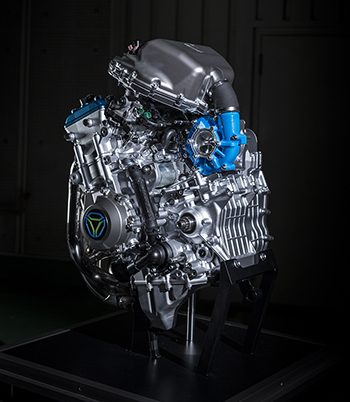 The coalition faces an uphill battle however. The whole concept of hydrogen fuel cells isn't even on the table for motorcycles, on account of their cost and complexity. But then hydrogen power for the internal combustion engine has its own set of issues. Firstly, production of hydrogen depends on burning fossil fuels for electrolysis, with less than one per cent of hydrogen currently produced using green energy (which is also expensive).
Secondly, hydrogen isn't a great fuel for internal combustion engines because of its low density, meaning reduced power output compared with petrol power. Moreover, the flame temperature of hydrogen is higher so NOx output with hydrogen-powered internal combustion engines is also an issue. On top of these problems, big high pressure tanks are needed for any sort of range. This is as much of a problem as battery pack size is for electric motorcycles. And there's next to no hydrogen infrastructure available in most markets.
Still, the big four bike makers are no slouches when it comes to internal combustion engine technology. And all have been involved in hydrogen research at some point. They will also have input from Toyota and Kawasaki Heavy Industries, each with an extensive background in the area.
All four bike makers will contribute to development of hydrogen-powered engines while Yamaha will work on hydrogen refuelling and Kawasaki on fuel supply and tank systems. Suzuki is tasked with assessing the performance and reliability of hydrogen powered internal combustion engines.
A spokesperson for the group, Kenji Komatsu, said "We are committed to this endeavour with a sense of mission to preserve the use of internal combustion engines, which epitomizes the long-time efforts that our predecessors have invested."