Long known for its Spyder three-wheelers, Can-Am has revealed its first new motorcycles in 35 years and they're both electric.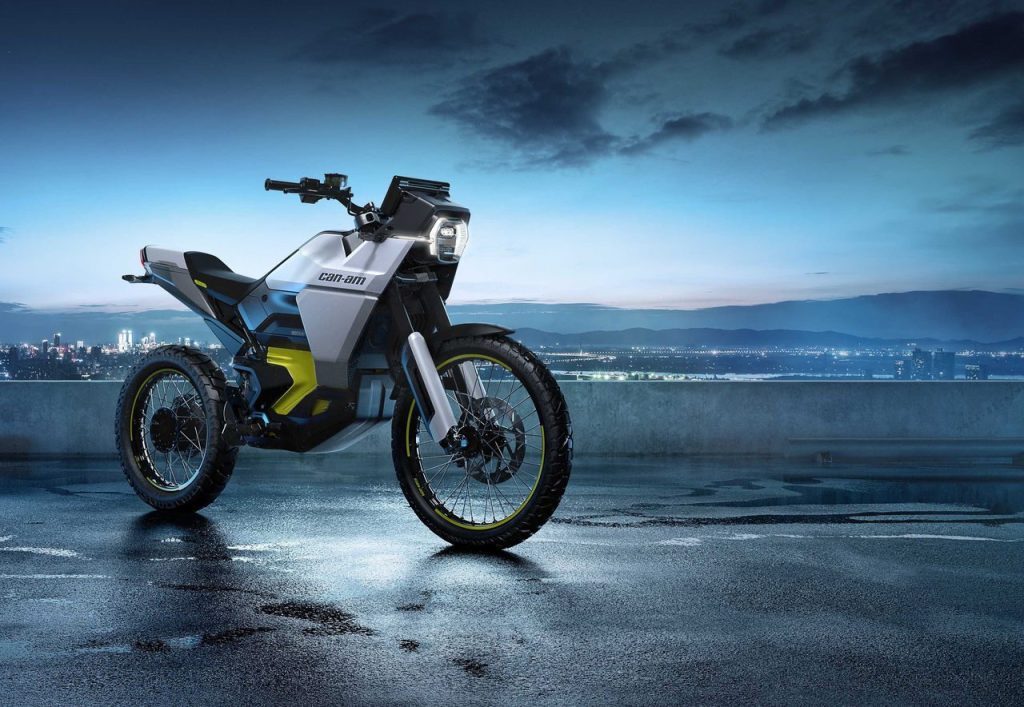 There's the Origin, a dual-sport bike, and Pulse, a roadster. Both are due for delivery in 2024. Others are likely to follow, including an electric three-wheeler as previewed in March this year.
The Canadian company that's owned by Bombardier Recreational Products (BRP) produced a range of hardcore off-road motorcycles in the 1970s and 1980s. Can-Am raced these with a good deal of success back then.
However, the firm was relatively short-lived, pulling the pin in 1987, only to be resurrected in 2006 as a maker of three-wheeler motorcycles.
The company felt that the timing was right to return to two-wheeled offerings, fully electric, outlining four future models. Now two have been unveiled featuring up-to-the-minute design language that cleverly hides bulky battery packs.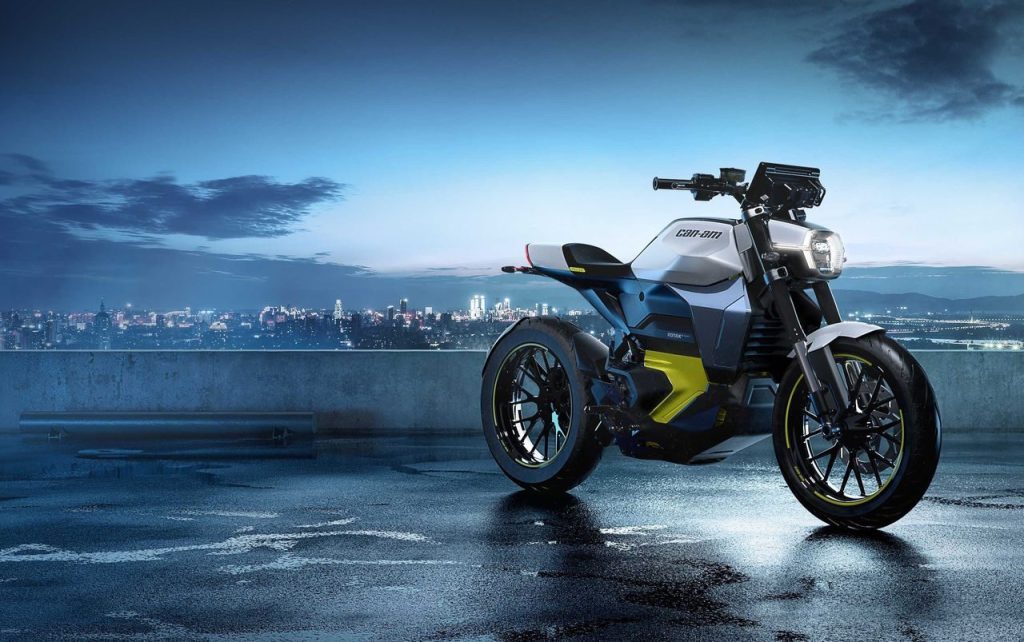 While the colour combo reminds somewhat of Husqvarna product, the modern styling is noteworthy, especially that of the Pulse. The Origin is the bigger of the pair, a dual-purpose off-roader with wire spoke wheels that also evidently offers brisk on-road performance and low running costs.
The more road-biased Can-Am Pulse roadster will take on LiveWire's new Del Mar. It features cast alloy wheels with road tyres and its aim is a responsive and fun riding experience for commuters.
Powering these newcomers is 'Rotax E-Power' which evidently offers genuinely decent performance, though no figures are available as yet. Both bikes are twist and go, as there's no gearbox per se. Rotax is the engine-building subsidiary of BRP.
José Boisjoli, President and CEO of BRP, said that these are 'market-shaping electric products'. "With the Can-Am Origin and Can-Am Pulse, the first two models of our electric two-wheel family, we are gearing up to reclaim our motorcycle heritage by crafting thrilling riding experiences for a whole new generation."
Specs for the pair should be available within a year, in time for BRP's 50th anniversary. Both newcomers should be on the market within 18 months to two years.
Can-Am is also entering the electric foiling board area with its hydrofoil dubbed Sea-Doo Rise.