Brock Gilchrist has been awarded the Giltrap Motorsport Junior Scholarship (GMJS) which grants him a fully funded season in the GT NZ Championship behind the wheel of the SP Tools McLaren 570S GT4.
After the announcement was made at the Garage 66 Gala Opening, Giltrap Motorsport Team Boss Owen Evans said that he is confident that the 20-year-old is the perfect candidate for the hotly contested race seat.
"Brock is the Toyota 86 Champion, and he won it in style, taking on seasoned competitors with international experience in a one-make series. At 20, we feel he is ready to step up to car racing because he's proven very quick and has a reputation for looking after the race car, an important factor in endurance racing," says Evans.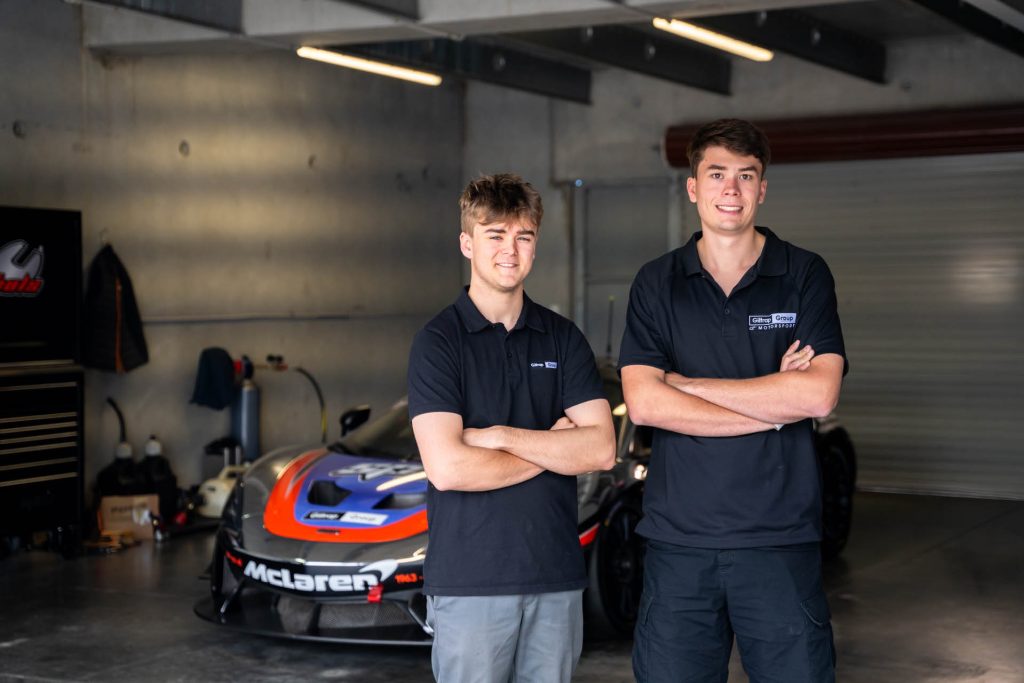 The other driver up for the top spot was Formula Ford rookie of the year and Formula Vee Series Winter Series winner, 18-year-old Dylan Grant.
"Dylan is on plenty of people's radars, not least as the winner of the Speedsport Scholarship, which puts in the company of F1 driver Liam Lawson and Supercars Champ Shane van Gisbergen. We were impressed enough to officially name him as reserve driver for the GT NZ Championship; he'll be part of the team and will get in-season testing opportunities," says Evans.
Thirty-eight promising young drivers applied for the inaugural Giltrap Motorsport Junior Scholarship, with the chance to run in a McLaren race car without budget concerns, making it a golden opportunity.
Evans says the response was "staggering," and even after the organisers tried to make a short list, they still had 28 drivers. "It shows just how much talent there is in our country," he added.
The Scholarship was open to applications from young drivers aged 16 to 25 who have shown excellence in local motorsport and believe they have what it takes to have a career in this sport. It is a new project for Giltrap Group, which has traditionally focused on helping Kiwis take on the world.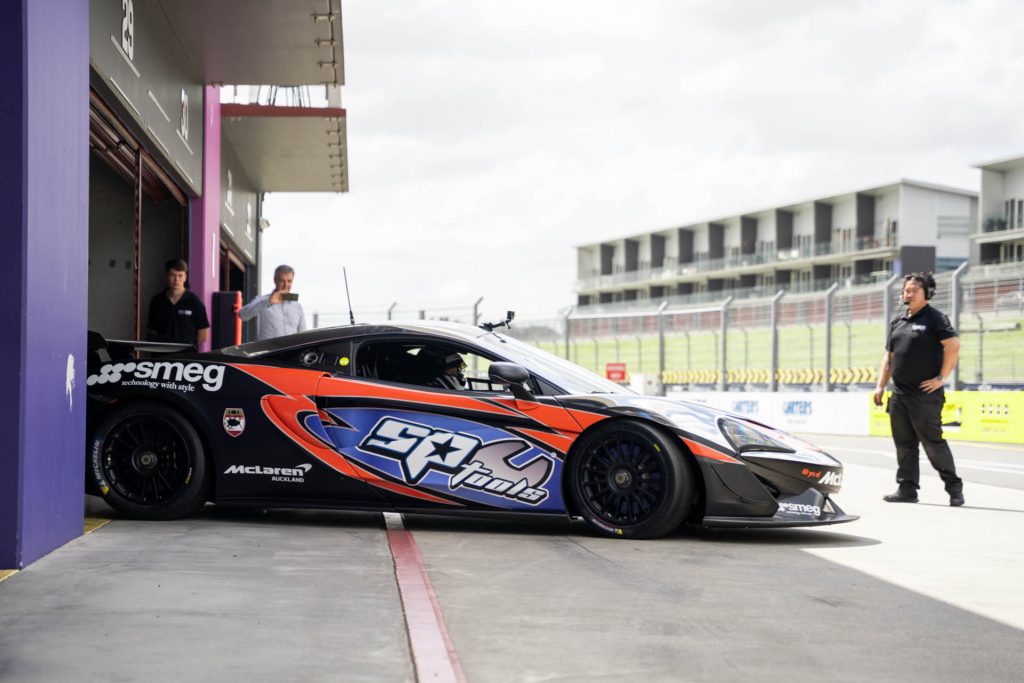 The group realised how hard it is for local drivers to show they have the potential to take on the world, so, for the first time, it focused 100 per cent of its local sponsorship on allowing one young New Zealander a chance to race and win at home.
In association with McLaren Auckland, the Giltrap Motorsport Junior Scholarship (GMJS) will ensure Gilchrist has the most professional support available in New Zealand motorsport, including pit crew, management, and media training.
Race-proven equipment from SP Tools will assist the team in preparing the McLaren 570S GT4 during the 15-race season. SP Tools has committed to a long-term partnership with the programme as part of its ongoing commitment to supporting New Zealand Motorsport.
SP Tools joins SMEG as foundation partners of the Giltrap Motorsport Junior Scholarship, SMEG continuing a decade-long relationship with Giltrap Group-backed race teams.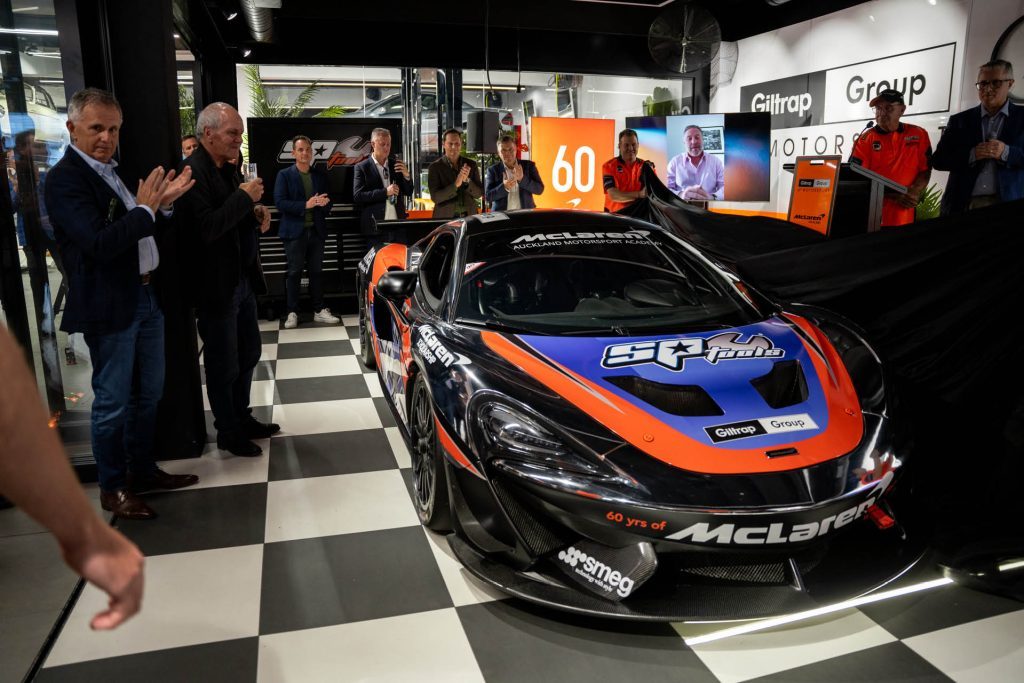 Unveiled at the Gala Opening of Garage 66, the McLaren 570GT4 combines McLaren and New Zealand colours. The choice of car is especially fitting in McLaren's 60th year and Giltrap Group's 10th year as a McLaren dealer. It also celebrates Sir Colin Giltrap's lifelong passion for Motorsport and determination to help Kiwis fly.
You could argue that without Motorsport, Giltrap Group wouldn't exist. Before Giltrap Group was founded in 1966, Sir Colin was racing and running teams. A close friend of the F1 World Champions like Jim Clark, Sir Jackie Stewart and Jack Brabham, who raced in New Zealand in the 1960s, Colin has remained close to the sport.
Of all the drivers, Colin was incredibly close to Bruce McLaren, who, despite being killed while testing a racecar in 1970, is still part of F1 thanks to McLaren's place as one of the most successful teams ever. Bruce was renowned for giving New Zealanders a start in Motorsport. In 2023, the Giltrap Motorsport Junior Scholarship will do the same for Brock Gilchrist.