Kia New Zealand and Ebbett Group have announced the brand new, purpose-built Napier Kia dealership is now open and ready for business.
"This is the 33rd Kia dealership in New Zealand and demonstrates a commitment between the brand and our dealer partners who share in our vision of an electric-focused future," said Todd McDonald, Managing Director of Kia New Zealand.
"The expansion of the Kia network enhances our ability to provide transport solutions for all New Zealanders, all the more important at a time when our new model range is growing with an attractive variety of low and emission-free motoring alternatives."
Ebbett Group Managing Director, Ben van den Engel, was similarly excited about the prospects of the new dealership.
"We are committed to the partnership as we know what Kia is capable of achieving, it is a brand on the move with a sound roadmap and strategy for future growth," said Mr van den Engel.
"We are looking forward to bringing the Kia portfolio to the people of Napier and, through their association with Ebbett Group, making them Customers for Life."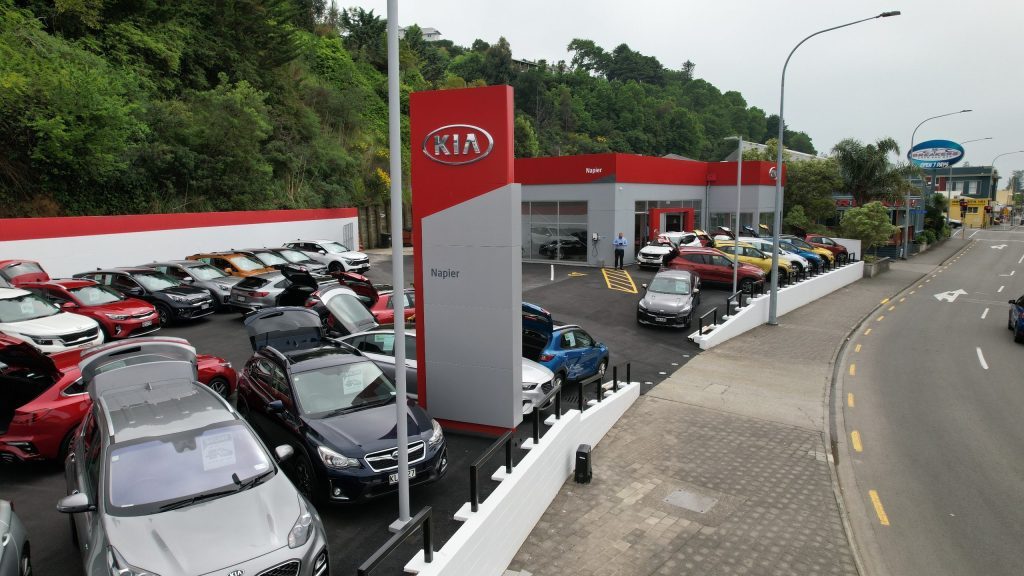 Managing Director of Napier Kia and shareholder of Ebbett Hawkes Bay, Dave Howarth, will run the dealership and lead a team of 12 employees, including Sales Manager and previous Kia staff member, Mark Peyper Smith.
The dealership will operate over two sites, consisting of a New-Car Showroom and sales facility at 195-197 Tennyson Street, as well as Parts and Servicing at 110 Carlyle Street – which includes five service bays.
"Both Napier Kia locations have a customer cafe waiting area and, in keeping with an electrified future, there are EV charging points at each site," said Mr Howarth.
"Our aim is to provide a friendly and welcoming environment and to truly showcase the impressive range of Kia products available.
"We can't wait to see more people in Napier behind the wheel of a new Kia."