BMW's next-generation 7 Series, revealed overnight, cements itself as the brand's top sedan model.
The lads back at Munich have given the 7 Series a welcome makeover. It wasn't exactly needed as the current 7 Series looks fantastic. Still, BMW has kept the awe of the sedan alive with a rejuvenated look.
The front end has had significant work done to it. BMW has beefed up the size of its grille. A risky move, but it actually pays off here.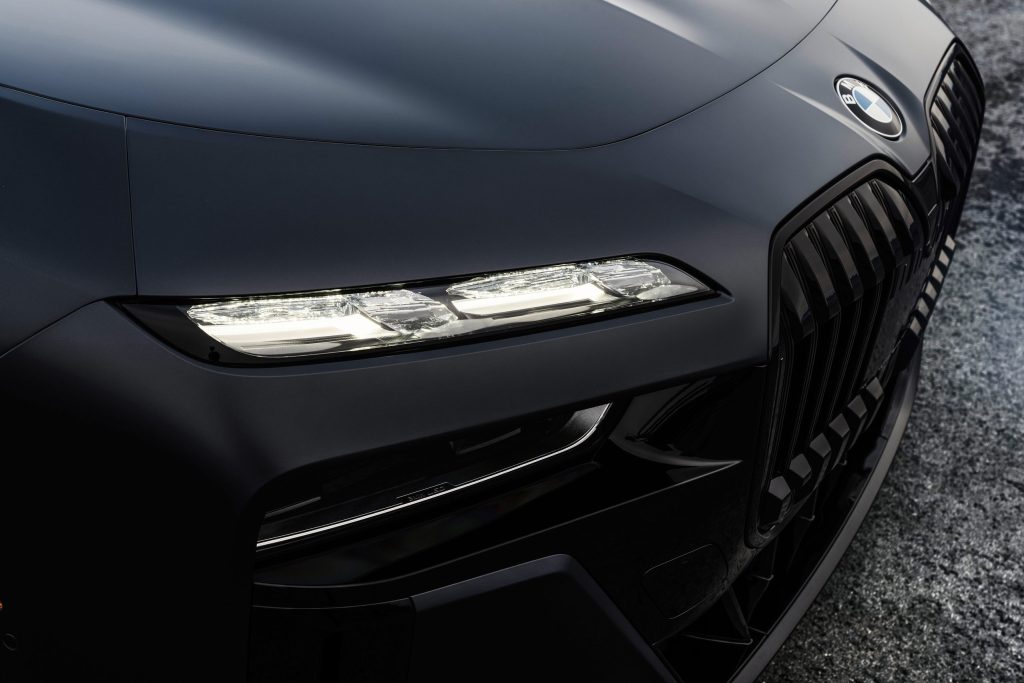 Separating the daytime running lights and main headlamps breaks up the design and gives the 7 Series an overall gentlemanly look.
No aerodynamic gimmicks are frolicking on the sides or at the rear. Instead, the new 7 Series is a slick, well-groomed sedan for the upper-class.
One of the more peculiar designs is that of the rear. BMW has split the boot and rear bumper with a profound step rather than making it more streamlined.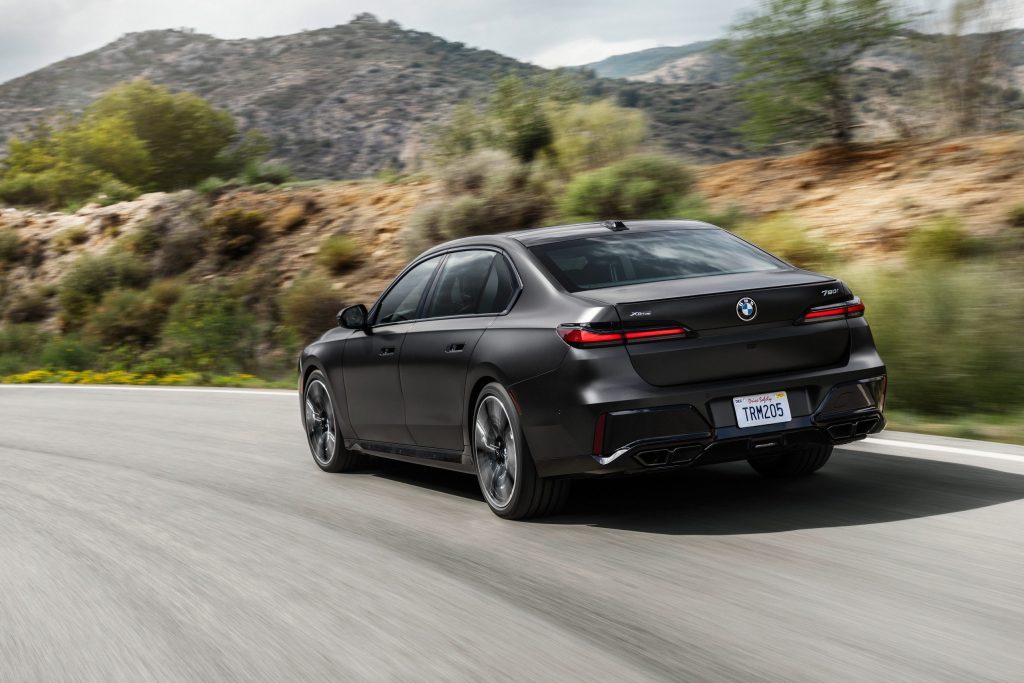 Powertrain options have been simplified, but there are still many to choose from. There are the six-cylinder and V8 options and a plug-in hybrid model.
An all-electric version is also available, dubbed the i7.
The i7 looks identical to its petrol and diesel engine siblings. The only difference is the battery and electric motor underneath the hood.
The i7 packs a 105kWh lithium-ion battery and two electric motors good enough for 395kW of power. BMW estimates a range of roughly 500km.
The UK market won't get any pure petrol models, with the only petrol option being that of a plug-in hybrid.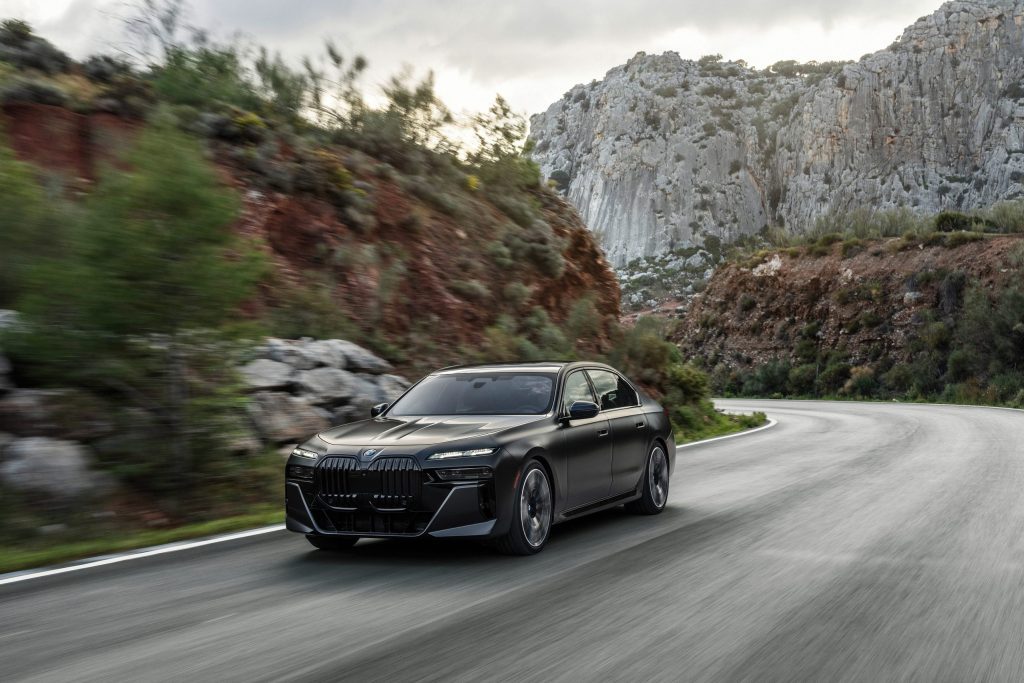 Some of BMW's more quirky features can be found in and around the car.
Traditional door handles are, obviously, for peasants. Instead, touchpad handles are the way of the rich.
Wanna watch the latest Netflix hit without making the walk to your home movie theatre? Thankfully the 7 Series comes with a 31-inch screen that folds down from the roof.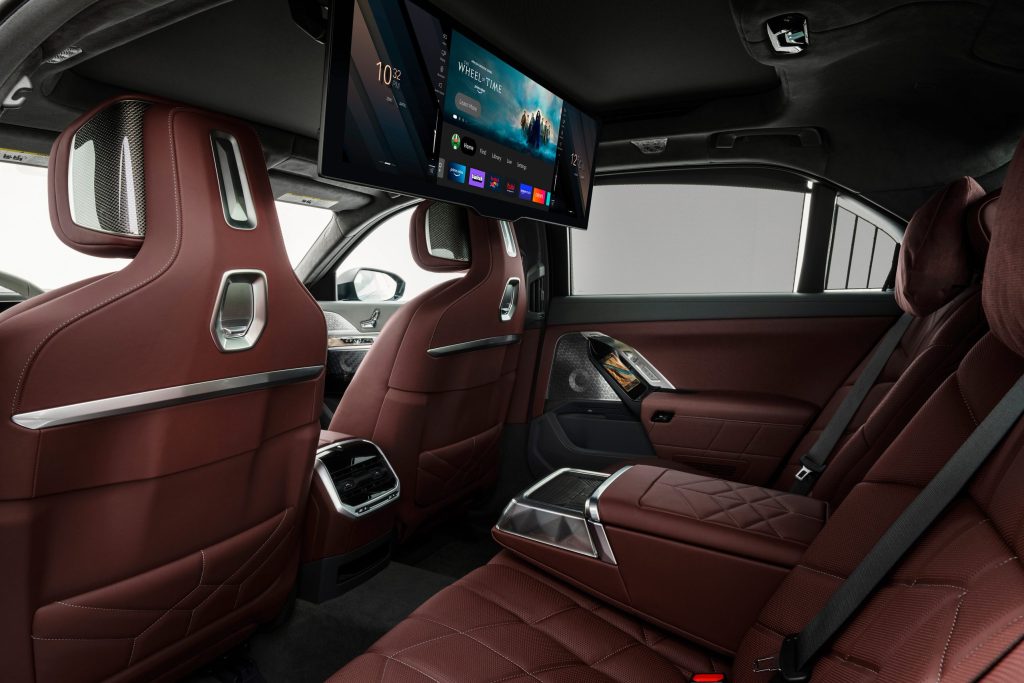 Up front is a computer overload with several screens and touch displays all at the driver's disposal.
But the best feature of all is the reclining passenger seat with a footrest. Drive on now, Parker.
"Yes, M'Lady."