BMW M CEO Franciscus van Meel shared a series of images on his Instagram yesterday, depicting what is likely a production version of the BMW 3.0 CSL Hommage. The vehicle was initially shown in concept form back in 2015.
The concept paid tribute to the original 1972 3.0 CSL 'Batmobile' and this new model could be a continuation of the iconic nameplate.
The car is shown in a fitting M disguise which is littered with clues.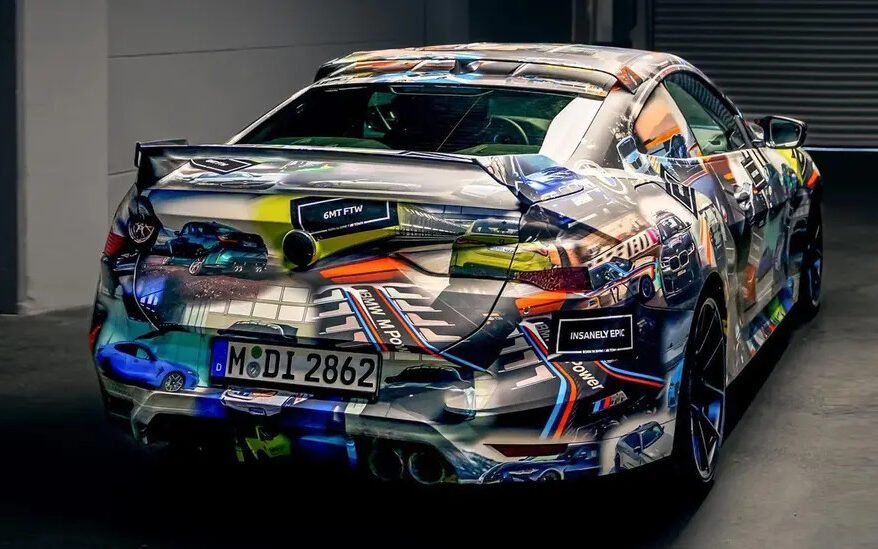 Written on the rear is "6MT FTW", suggesting it will feature a six-speed manual transmission.
It's also likely that production numbers will be limited as the statement "I like it rare" is present on the bonnet.
As for the Hommage's design, it's clear that the roof-mounted spoiler and sharp rear wing are nods to the original CSL along with the two front brake duct holes.
While we can only speculate, the Hommage will likely be based on the current M4 coupe mechanicals.