BMW has revived the i3 name. However, this time, it's an all-electric version of the 3-series sedan.
What was once a hip little hatchback EV is now a full-blown four-door sedan.
It's slightly longer than the standard 3-series. The wheelbase is extended by 110mm to accommodate the battery pack. Speaking of which, power comes from a high-voltage 70.3kWh battery that drives a rear-mounted electric motor.
The motor is supposedly good enough for 210kW of power and 400Nm of torque. Zero to 100 km/h takes a steady 6.2 seconds.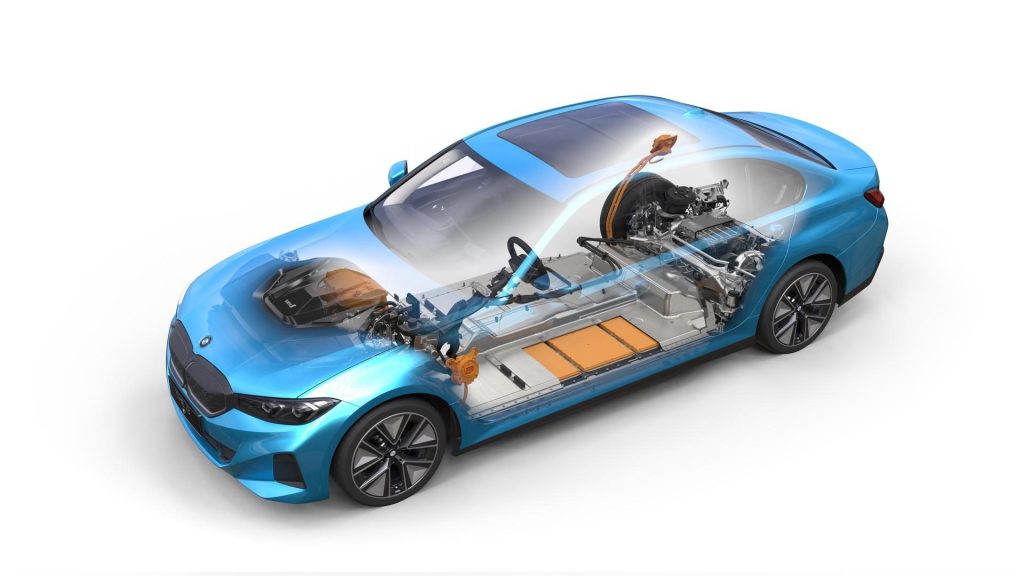 Battery range is reported at 526 km, and a 35-minute charge will get you back going once you run out of juice.
The new i3 can only be purchased in China for now. So, a lot of the car's details are shrouded in secrecy. Like, for example, what the heck the inside looks like.
For now, all we can do is guess. Maybe there is some sort of government-tracking device or something. Or, even worse, there are no wireless phone chargers.
The exterior resembles the standard 3-series, albeit with subtle tweaks to the headlights.
BMW also says the boot space is 410 litres, which will make it smaller than its petrol-burning cousin.
Either way, the new i3 model will likely remain solely for the Chinese market, mainly since the much-cooler i4 is already serving the role of an international electric sedan.