BMW has just unveiled the lighter and more powerful M3 CS as its answer to what the two-seat M4 CSL coupe can't quite do, deliver driving thrills for four passengers.
It also holds the answer to which is fastest of the two models with the M3 CS coming out on top thanks to its upgraded twin-turbocharged 3.0-litre inline six-cylinder sending power to all four wheels.
Said powertrain now produces an extra 30kW, bringing the car's total output to 405kW and 650Nm of torque thanks to a 1.7 to 2.7 bar rise in turbo boost pressure and ECU tuning.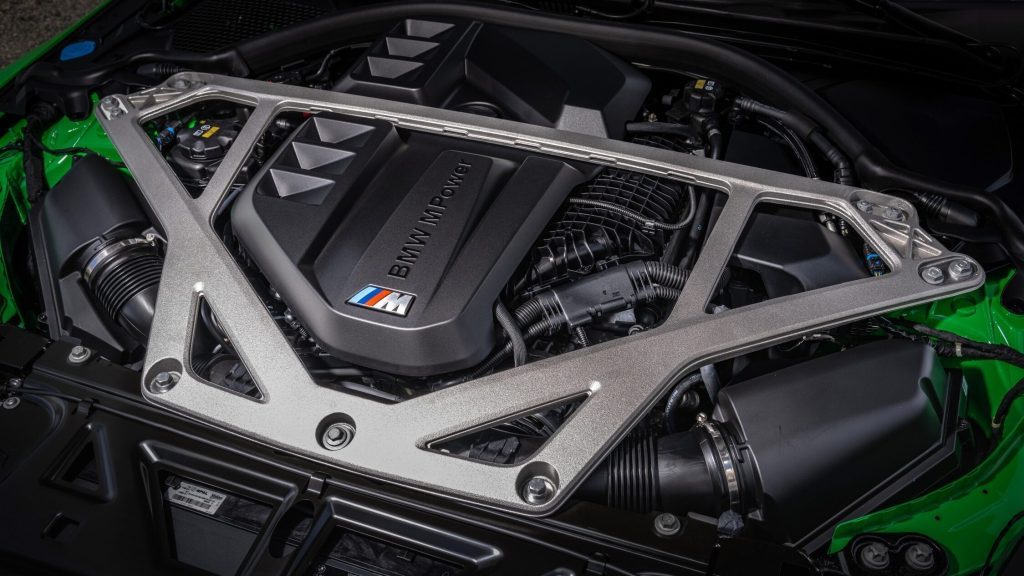 That's enough power to beat the rear-wheel drive M4 CSL to 100km/h from a stand still, with the all-wheel drive M3 CS achieving the sprint in 3.4 seconds rather than 3.7 seconds.
However, the four-door is a little slower than its 310km/h-capable two-door counterpart, topping out at 302km/h.
Behind the engine sits an eight-speed automatic gearbox which is connected to a rear-drive biased M xDrive all-wheel drive system which can disengage the front axle for full rear-wheel fun. An active differential then does the rest of the work from there.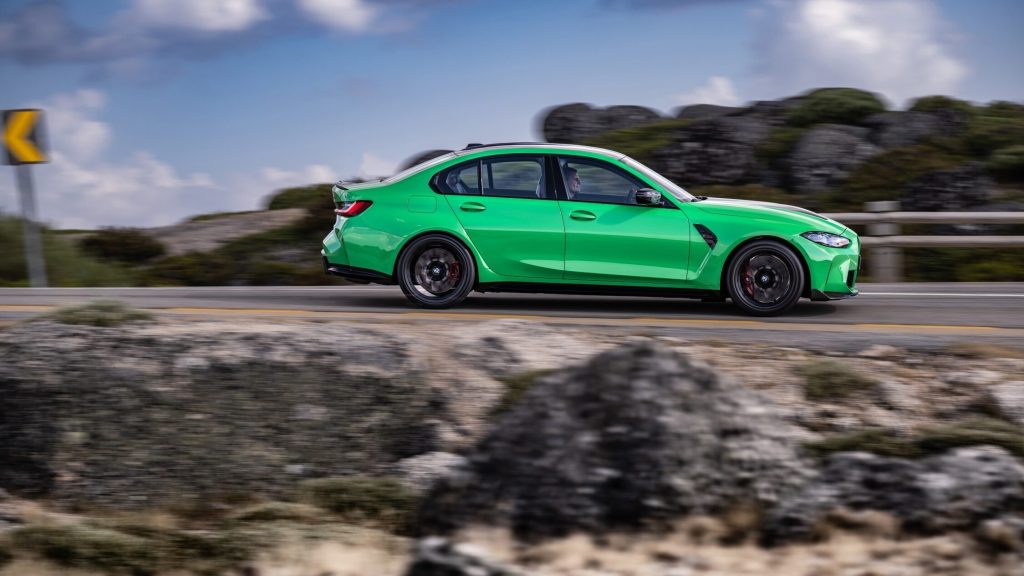 A bespoke suspension tuning setup has been applied to the M3 CS which optimises settings like camber, damping, anti-roll bar stiffness and more to suit the model's uprated performance. Large brakes come as standard with the option of carbon ceramics also being available.
Light alloy wheels wrapped in track tyres measuring 19-inches at the front and 20-inches at the rear can be specified in either a gold bronze or matte black finish.
While it may not bare the 'L' for lightweight moniker, the M3 CS is 20kg lighter than the Competition model. That's with credit to a carbon fibre roof, bonnet, front splitter, air intakes, mirror caps, rear diffuser, and rear spoiler.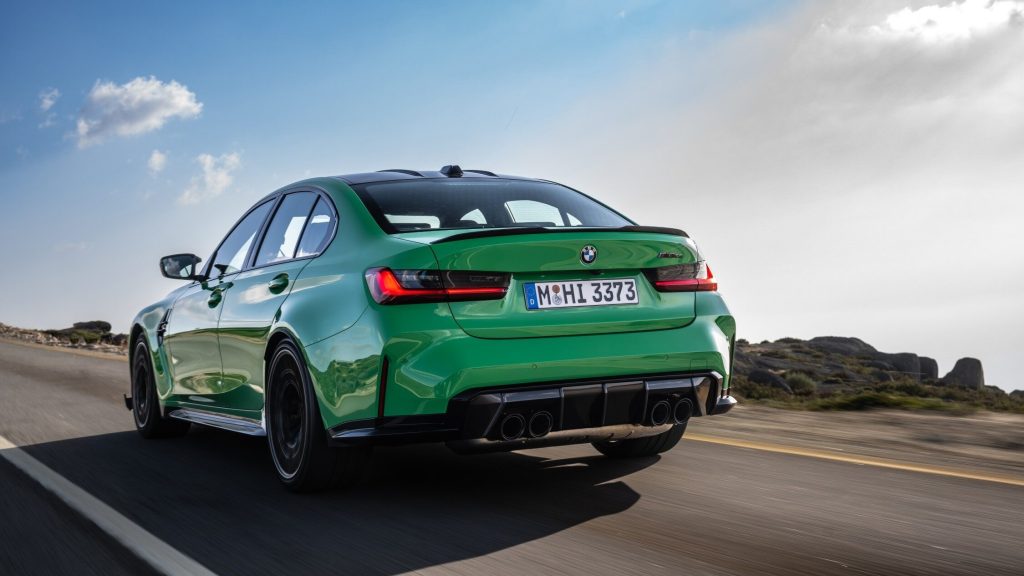 Lightness is also continued inside with its carbon fibre bucket seats, centre console, shift paddles, and other interior trim bits.
Losing weight doesn't mean losing tech though as the M3 CS comes with BMW's curved display which is shared by a 12.3-inch screen for the instruments and 14.9-inch display for infotainment.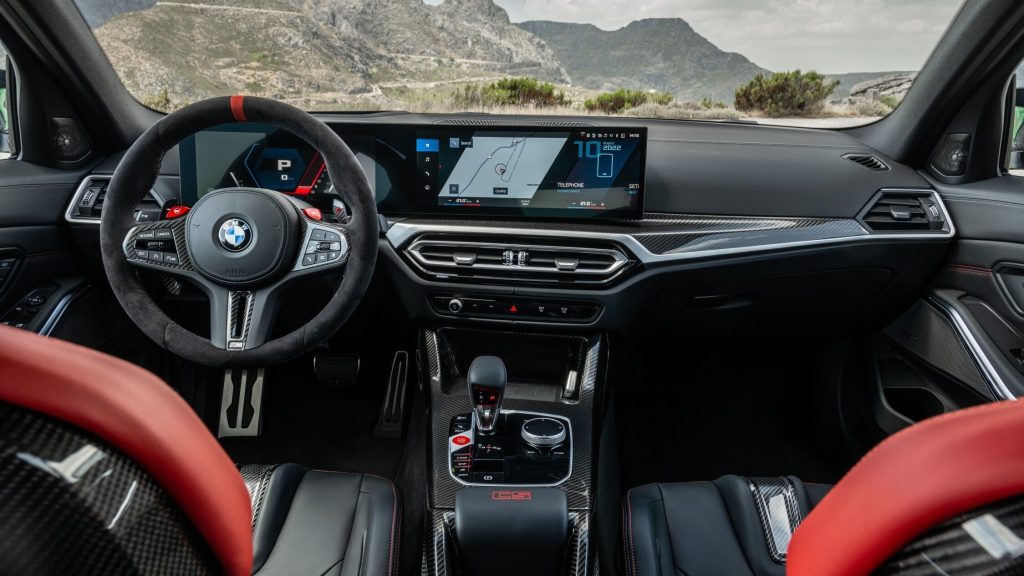 There's no mention of how many units will be built just yet.
Local pricing and availability for the new BMW M3 CS has yet to be announced but we can expect it to cost around the $250,000 to $300,000 mark.