Actually, BMW's F 850 GS is essentially a new machine with a fresh frame and larger engine. It's also now a better looker and has more gear as standard. So it's a proper makeover then but does it all gel?
It has been a while since we've swung a leg over a GS from BMW and the F series models have always impressed. Well, apart from them being too close to the top R 1200 GS on both price and weight. The new F 850 GS still does on the latter but not so much on price in the move to the latest generation.
And it's ever so much better, being more agile on road, it looks smarter and more modern, and is amongst the most comfy of the big ADVs. Machines like this beg the question – why go for the R 1250 GS when this middle-sized offering is so darn competent? Sure, the latest R sports the new VVT engine, with the Shiftcam system, but it costs nearly $10k more than the $26k F 850 GS.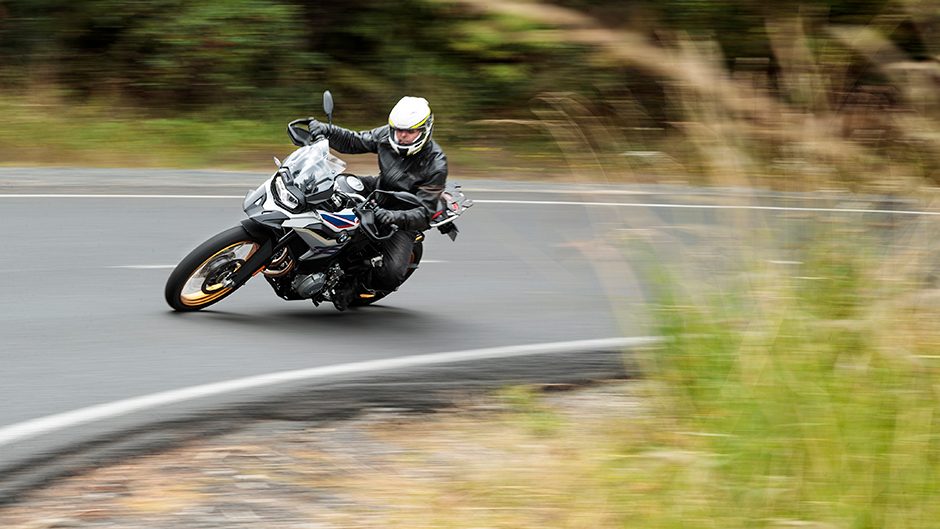 Plenty of new bits
This isn't so much of a makeover as a whole new machine. About the only thing that doesn't change is the level of fitout. Here in New Zealand BMW Motorrad adds almost all the options available so the 850 comes with a particularly flash TFT screen and Connectivity, for smartphone hook up and navigation.
There's also electronic rear suspension, a centre stand, heated grips, cruise control, Enduro Pro mode for trail riding, along with ride-by-wire throttle, traction control and DSC, a quick shifter, a proximity key, LED lights, various other ride modes and the twirly device on the left handlebar that for all the world is iDrive for bikes. It's as confusing to use as iDrive was initially.
Triumph's system is so much simpler to work, more intuitive. And mention of the Brit is timely because the $27,490 Tiger 800 XCA is the primary competition for this GS. The frame is a new bridge design item, still of steel which is best for off-road aerial antics, while the motor is all new. Four years and four million development kays in the making, it remains a parallel twin which is handy for compactness but they've changed the timing so it bangs every 270/450 degrees and there's a 90 degree crankpin offset. So it sounds more feral and has even more midrange urge than ever.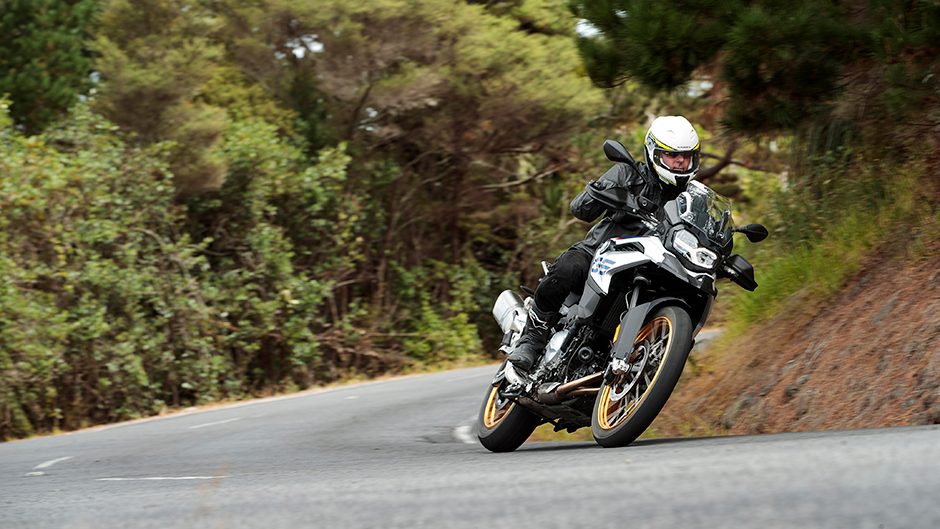 There's now 70kW of power developed at 8250rpm (95hp, the same as the Tiger 800) while peak torque of 92Nm chimes in at 6250rpm (the Triumph makes 79Nm at 8050rpm). Below that there's oodles of grunt as well and the bike makes best use of it with shorter initial gearing and a taller top.
On the highway it's using less than 4000rpm at the legal limit and at the aforementioned engine speed it's doing an indicated 110km/h. Thanks to a change to a brace of conventional engine counterbalancers, there is next to no tingling at the bars or pegs and the mirrors are only ever a model of clarity.
Also new is an updated clutch which is lightweight in action and prevents wheel lock up on downshifts. Not that the clutch is needed much because the 850 comes standard with a bidirectional quickshifter. This works okay on the upshifts but like so many doesn't seem quite as happy going back down the box. I opted to use the clutch for downshifts.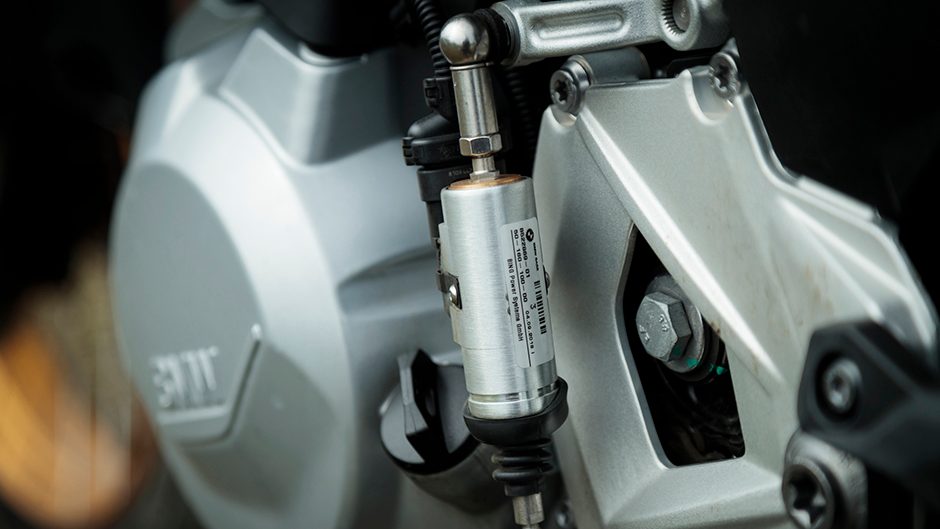 Quicker too
The quickshifter helps when checking out its performance creds, however, because you can flatshift from first to second, no clutch involved. The former model needed just under four seconds to reach 100km/h whereas this requires 3.67sec.
It feels quicker too, probably because of the shorter gearing and enhanced midrange. An 80-120 overtake took 2.30sec. The former model, by comparison, managed respective figures of 3.93 and 2.58sec. The Tiger 800 is marginally quicker at 3.60 and 2.06sec. The main reason is that it weighs less, 215kg versus 234 for the 850 GS.
Perhaps the biggest surprise compared with the outgoing model was the 3m improvement in an emergency ABS brake stop from 100, our best of 37.6m a solid improvement on the 40m-plus figure previously.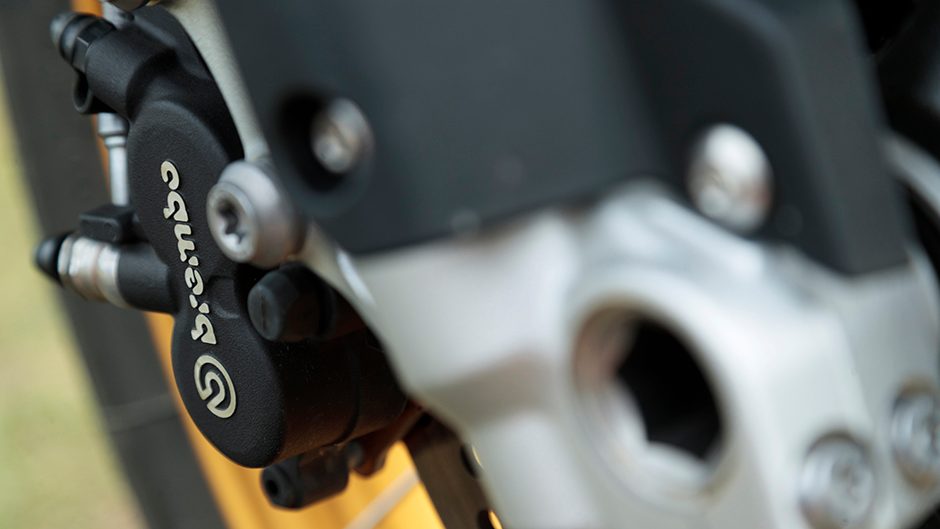 It has more weight over the rear vs the front tyre, in part explaining the improvement. Still, not bad for something wearing a 90/90-21 front wheel. Perhaps contributing is the new rubber, Michelin Anakee IIIs. They inspire confidence in the dry, that's for sure. Brakes by Brembo aren't radial but still function just fine.
Commute or tour it's too easy
You can understand why big ADVs have become the new default touring irons. They never used to handle all that well but with improvements in rubber and frames they sure do now.
No, they're not quite as sophisticated on road as full-blown tourers so if you plan on sticking only to tarmac, or taking on the occasional gravel road, a genuine tourer is probably a better bet. But if you like the idea of primarily checking out the back country or forgotten highways, something like the GS with its skinny 21-inch front wheel will be for you.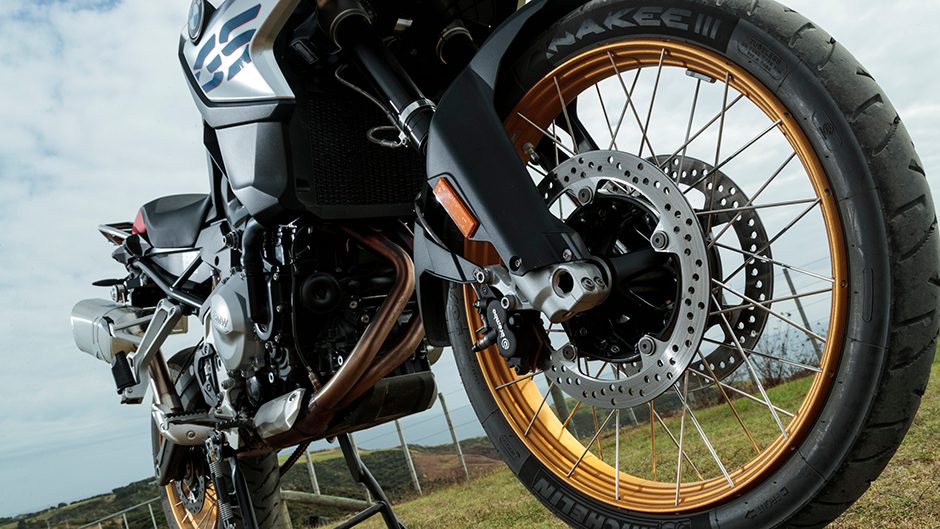 The rims are pretty trick too, the cross spokes exposed on the outside of the tyre, no doubt offering better stiffness and allowing for tubeless operation, unusual in the sector. It's also meant to give better road feel and it was one of the first things I noticed when riding it, and only discovered why later on.
Another major change to the 850 is the adoption of a regular fuel tank, instead of the previous underseat example. It's slightly smaller but at 15L it still allows a decent enough range (365km), given the claimed overall fuel use of 4.1L/100km. With such tall gearing in top there's no reason why this shouldn't be possible, despite the less than stellar aeros.
Tall bikes never exactly cut through the wind well, but the small fixed screen may help things slightly. This directs air flow at rather than over the helmet so it's a bit noisier than ideal but then you're not likely to be breaking the sound barrier on a bike like this anyway.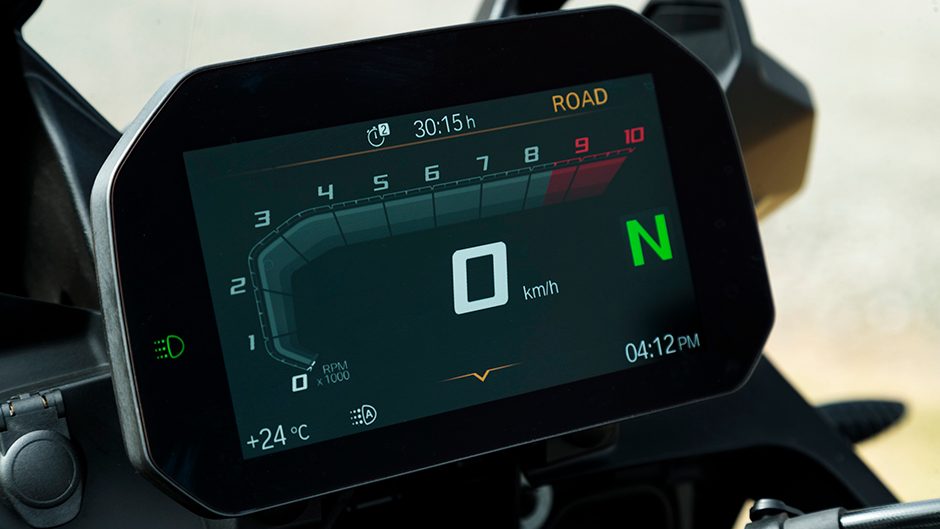 Comfortable as
Where the old fuel tank made the seat wider than normal, this is narrower and with slightly less front suspension travel (down 2.5cm to 20cm) it's a bit easier than some others to mount and sit astride. There are several different seat heights available too but the standard example seemed fine to me.
Some like myself who aren't so bendy as they used to be will find swinging a leg over is easier with the bike on the side stand. Once aboard and underway, this offers a relaxed riding position. No stretch to the bars which aren't too wide, the knees and hips are only mildly flexed and the seat is beautifully padded.
You'd go for a tank's worth without pain on this. And you'd enjoy every minute of it. Not sure if it's the tyres or the new frame or the slightly more relaxed steering angle, but whatever this feels more planted than before, more secure in the turns, more stable, and just fun as all get out on road.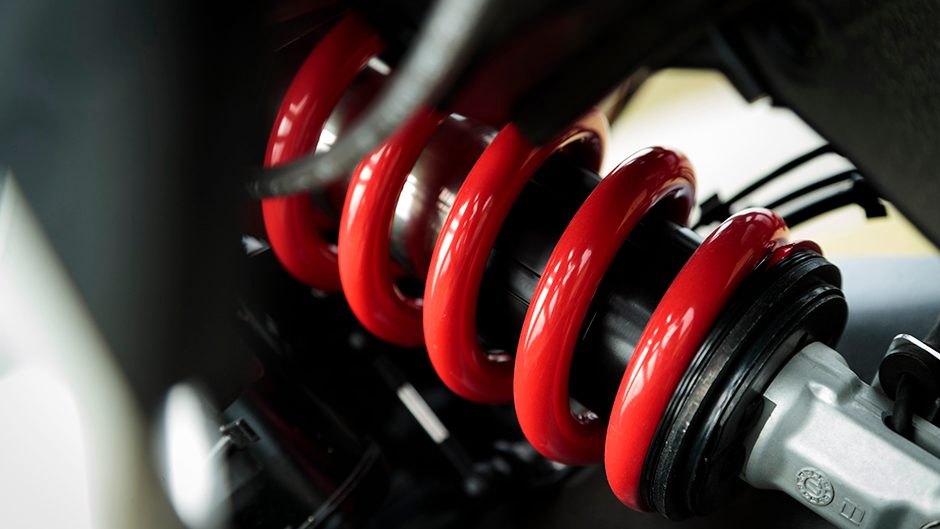 Suspension up front is unadjustable while at the rear it's electronic so is adjusting itself all the time. We left it in Dynamic almost the entire time, as the ride was so accommodating. For slower work like commuting, Road would probably be better.
In essence, this is a genuine rival for the Tiger 800. Quicker, stronger, comfier and better looking than before, it now even sounds the part, and is armed to the eyeballs with gear. As improvements go, they don't come much better.
| | | | |
| --- | --- | --- | --- |
| Model | BMW F 850 GS | Price | $25,990 |
| Engine | 853cc, liquid-cooled, fuel injected, IL2, 70kW/92Nm | Drivetrain | 6-speed, chain final drive |
| 0-100km/h | 3.67sec | 100-0km/h | 37.53m |
| 80-120km/h | 2.30sec (68m) | Weight | 234kg |