As part of its ongoing efficent dynamics push, BMW is introducing further iPerformance models, six in total, including this 330e plug-in hybrid. It's strangely normal.
Things have changed at NZ Autocar in 2016, under new ownership, and the same is happening in the car industry. The two major technology items of interest at present are EVs and autonomous drive. The latter is still a ways off but EVs are on sale, albeit at prices that only well heeled environmentally aware early adopters can afford. Such vehicles still have some drawbacks, like limited range and infrastructure and the need to charge up on a daily basis, something that more or less precludes ownership for those without a garage.
As Toyota predicted long ago, hybrids will act as a bridge between cars with internal combustion engines (ICE) and pure EVs. Prius ruled the hybrid roost for years, despite a negligible EV range. Things have moved on recently with more energy-dense lithium-ion battery packs and while Toyota has been experimenting with plug-in hybrids for some time these are still not being marketed here. And only Prius V gets a lithium-ion battery pack. Other Prius models use an Ni-MH battery pack, with an EV mode of around 3km and then only at limited urban speeds.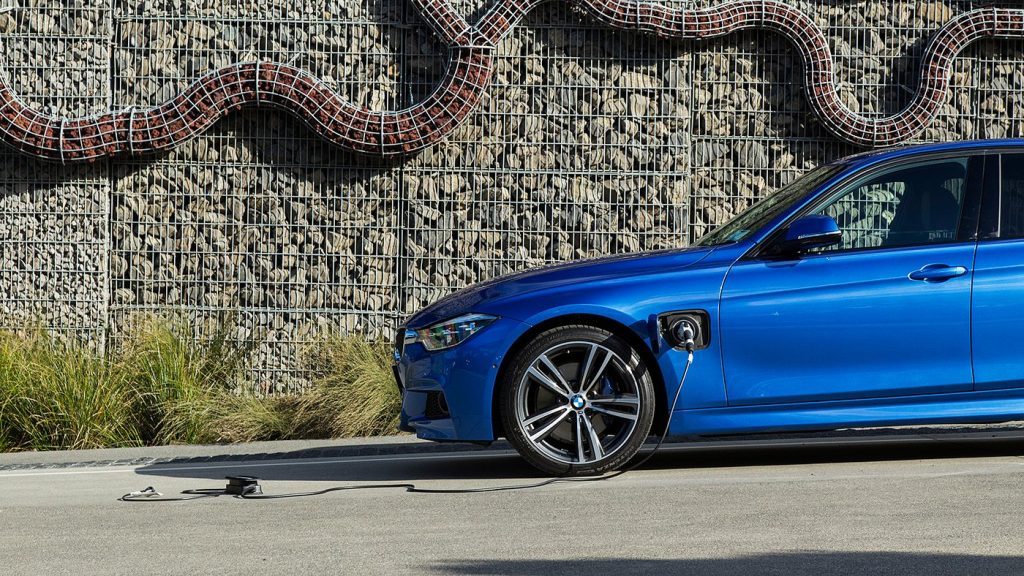 Why haven't Toyota's plug-ins arrived here yet? Likely it's been a price issue, and that's why such technology remains the preserve of the luxury car builders. Of the mass-market players, only Mitsubishi has so far marketed a plug-in hybrid vehicle, and the PHEV is the price leader at $60k. That's still 50 per cent more expensive than an Outlander with conventional ICE power, but some are taking the plunge. Until energy dense battery packs can be made more affordable such vehicles will remain small movers.
In that regard, Toyota is said to be making progress with a magnesium-ion battery pack. Magnesium is less volatile than lithium, and can carry twice as many electrons so battery packs in theory could be twice as energy dense, and less likely to combust. However, production versions are still years away, meaning it's lithium-ion for plug-in hybrids and EVs in the interim.
And on that, BMW has been active in this area, kicking off with the i3 EV and the i8 plug-in hybrid sportster. Now it has four new offerings that are more conventional and part of an expanding iPerformance range. We've just driven the BMW 330e, which is dotting down here in September.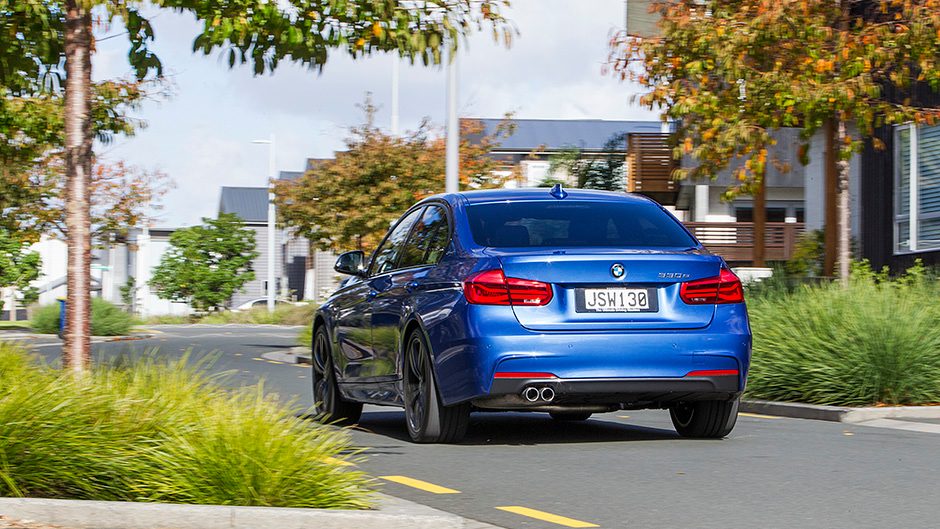 This makes a pretense at being normal, just like Audi's A3 e-tron, in that externally you can scarcely tell it's a plug-in hybrid. The only distinguishing features are a pair of eDrive badges on the C pillars, a different grille and an extra "filler" cap on the left front guard where the charging device plugs in. That incognito look is appropriate because the 330e is essentially a 320i with an electric motor slotted in front of the eight-speed automatic transmission and a lithium-ion battery pack in the boot (which robs 110L of luggage space, leaving 370L). The sealed gas tank is smaller too, and constructed of metal to avoid petrol fumes leaking in the vicinity of a potential spark generator.
For this vehicle you pay an extra $17,900 over and above the price of a 320i. It costs just under $2000 more than the 185kW/350Nm 330i. Spec for the 330e and 330i is the same; only the powertrains set them apart. The total system output of the 330e is 185kW and 420Nm, though its overall consumption is a claimed 2.1L/100km. Like lab fuel efficiency figures for ICE cars, this should be treated as a grain-of-salt number. Driving the car gently you might expect a figure closer to 5L/100km, unless work is close to home and you make a point of charging it up each night. It takes up to four hours to replenish the battery. A fast charger does the job in just over two hours.
It's a bit more complex to drive than the regular 320i for while it has the various EcoPro, Comfort, Sport and Sport+ driving modes, it also has a second button, offering three electric drive modes. There's the default auto setting which mixes EV and engine power, a battery save mode, which slowly replenishes the 7.6kWh li-ion battery pack (but drains the tank twice as quickly), and a maxEV mode, which is dedicated zero emissions battery running (except when you flatten your foot and the petrol engine kicks in).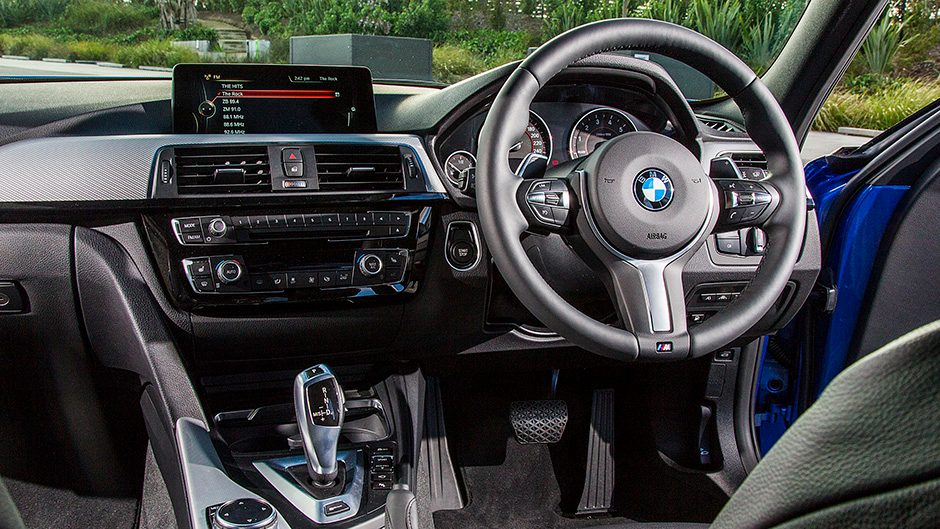 When we collected the vehicle, the battery was fully charged and we immediately took to the motorway where, in a mix of 80 and 100km/h running, it managed 35 EV kays. Not too bad for not a particularly big or powerful battery pack. However, stop-start town running reduced that to around 25km, and on a cold day, just 20km. You'd want to plug it in every night if you were planning on using the 330e purely as an EV and of course your trip to work wouldn't want to be much longer than 10km, unless you had charging facilities there and how many do?
Course you can drive it on auto, the default mix of petrol and EV power, during which we typically saw fuel consumption figures of 7.5L/100km in town, which is much the same as for a 320i. Clearly the extra 200kg of weight is telling. What we also wanted to check out was how the 330e goes in a straight line and around corners. The speed claim is about right, we'd say. BMW reckons 6.3sec to 100km/h and we managed 6.6sec on a sopping wet track, the 80-120 overtake completed in 4.4sec. It feels genuinely quick with both motors in action and is as fast as the 328i Touring we drove in 2014. Brakes have a qualitatively different feel to them, part of the regenerative process no doubt, but stand on them and they certainly do the business.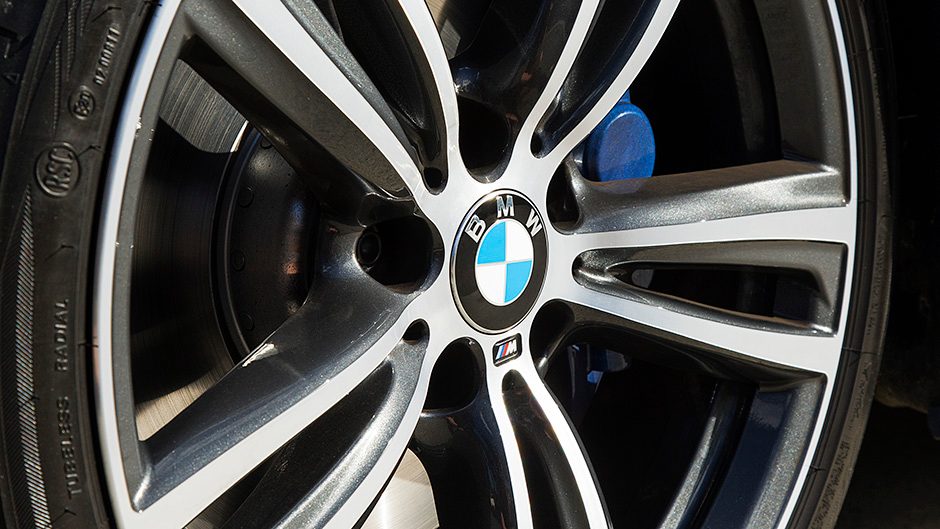 What's reassuring is that the dynamics remain sorted, despite a solid bump in weight out to 1770kg. With a bit more mass at the rear, courtesy of the battery pack, there's just 48 per cent over the front axle, despite the additional motor, and it hooks into turns eagerly, powering out in oversteer if you want. Just like a regular 3 Series then.
And there's all the good gear too, including entry by smart key, and leather-clad sports seats with heating and air pump lumbar adjustment. Along with the usual nav and connectivity and modern safety features, it misses out only on active cruise.
Conclusion? Depends largely on your priorities. We'd probably go with the 320i ourselves, or maybe the i3 if you want the genuine EV experience and a real-world range of around 200km; the two are about the same price ($72k-74k). If you want that EV experience but need added touring range for out of town use, you might choose the i3 range extender (450km range, $85,300). For slightly more money you get extra space and range (600km) with the 330e.
| | | | |
| --- | --- | --- | --- |
| Model | BMW 330e | Price | $89,900 |
| Engine | 1998cc, IL4, T/DI, 135kW/290Nm | Drivetrain | 8-speed auto, rear-wheel drive |
| Fuel Use | 2.1L/100km | C02 Output | 49g/km |
| 0-100km/h | 6.59sec | Weight | 1770kg |