As superbikes lose their lustre, torque-laden middleweights ideal for Kiwi conditions are stepping up to the plate. We review the best of 2017's two-wheeled newcomers.
It's hard to believe that we've raced through to year's end already, but that means it's time to choose the best from the 2017 motorcycle crop. Before doing that, however, we should acknowledge why some deserved contenders never made it past the first culling. In most cases it's because we weren't able to perform a full test on them, which involves riding them on New Zealand roads and attaching a GPS-based timing device.
So that made the motorcycles we rode only on track ineligible, including 2017 versions of Aprilia's RSV4 and Tuono V4, along with BMW's S 1000 R and RR sibs. So too Honda's CBR 1000 RR, which we thought the best superbike we'd ridden all year, though we didn't get the chance to sample Suzuki's latest GSX-R1000 with variable valve timing. These are the types of bikes that traditionally win the accolades overseas for they're the fastest, the best through bends, and they're blessed with an arsenal of the latest safety technology. Included are electronics that monitor edge grip and allow for corner braking control. These are the track test labs from which safety- and performance-based technology trickles down to less focused street machines.
However, sales of sports bikes are waning. As in the car industry, motorcycle buying trends change. Sports bikes are no longer so dominant on the sales charts. Diehard fans now tend to trailer their superbikes to the local circuit, which is precisely the place where they were designed to work best. Those still besotted by road bikes are turning to naked or detuned versions of superbikes for road riding, while adventurers (and increasingly tourers) choose dual-purpose mounts, designed for all-road use. And then there are the dual-purpose pretenders, bikes that look they could go bush but actually wear road rubber. With long travel suspension these high-riding sport tourers are increasingly popular. Sales of cruisers show no signs of flagging. And then there are the standard bikes, designed to be a bit good at almost everything.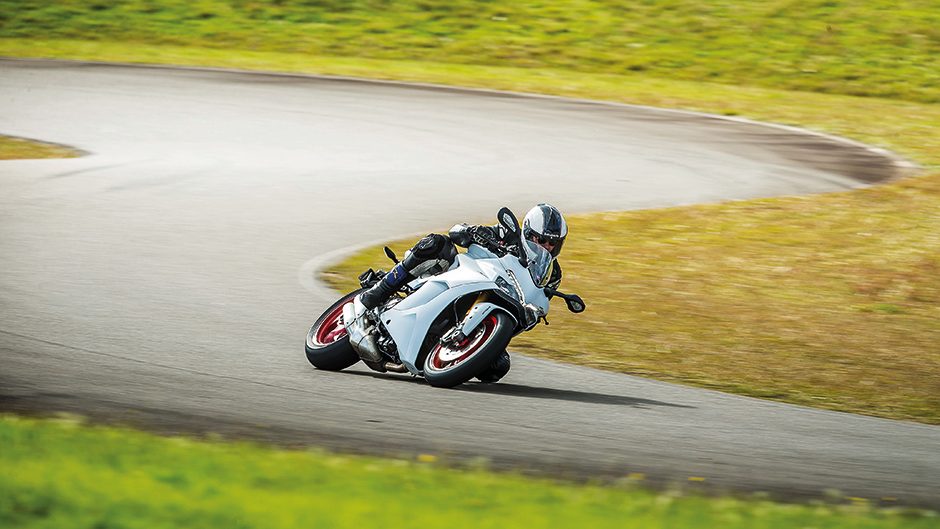 We have witnessed the rise of the supernakeds and their heritage cousins in recent years, and it's no surprise then to see this group well represented this year.
Four of the five finalists were from this category, Kawasaki's Z900, Yamaha's XSR900, Suzuki's GSX-S750 and Triumph's Street Triple. The final contender was Ducati's new Supersport, admittedly not ridden here, but we got good road and track time in Australia. Also of note, these four are all middleweights. While the Supersport 600cc class is virtually dead and buried, middleweights are threatening to usurp litre bikes.
We applaud the less-is-more philosophy, performance from the smaller machines more in keeping with Kiwi road conditions. The middleweights tend to be lighter than full-blown superbikes, so are still pretty quick, but are easier to slow and turn, and use less fuel. So a quick recap of the five finalists. The Kawasaki Z900 and Suzuki GSX-S750 were rather tasty peas in a pod, centred around bear-like engines. The former proved a massive step up on its porky Z800 predecessor, using a new lightweight trellis frame and better stoppers, though not radial in design like those of the Suzuki, which also comes standard with traction control and ABS; the latter is an option on the Kawasaki.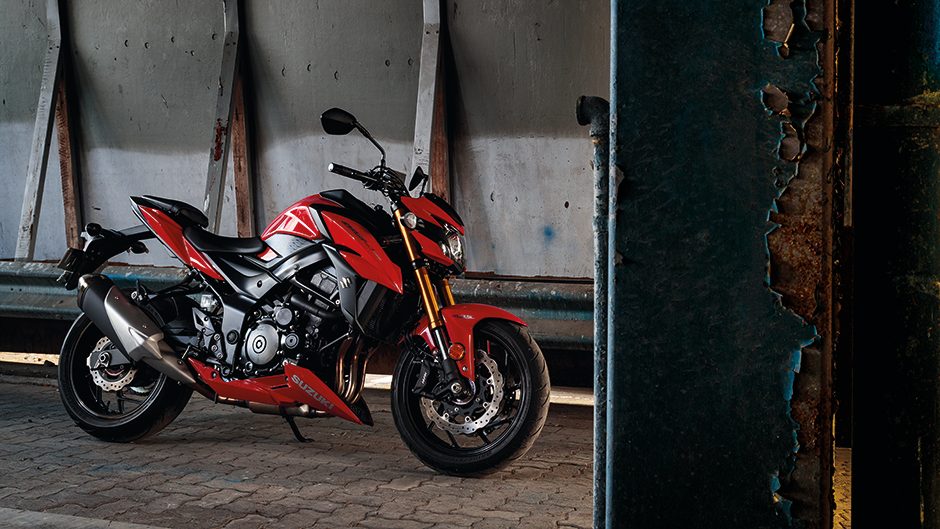 What made these both such a hoot to ride was not their peak power but breadth of torque. The Kawa engine stumped up with 100Nm of torque and the Suzuki 81Nm, and both easily coped with top gear running at urban speeds, pulling smoothly from 1000rpm in top gear. Not your average sports bike engine then. Yet both would rev enthusiastically at the top end, and howl like hounds. Selling at $14,599 the Kawa is threadbare on the safety front, but is such a charmer to ride that its omissions are easy to overlook.
Like the Z900, the GSX-S750 is a bike that shades its predecessor, the GSR750. Think of this as the mini GSX-S1000, with a shrunken price tag ($13,990). With radial brakes it stops seriously well, has a delicious midrange and makes a proper racket from 6000rpm onwards. This useable everyday muscle totally eludes the 600s. Suzuki bemoans the fact Kiwis default to litre bikes but with this they needn't.
Arguably the bike with the broadest range of talents we rode in 2017 was Ducati's SuperSport, which you'd probably describe as being a pain-free Panigale, without quite the fanfare.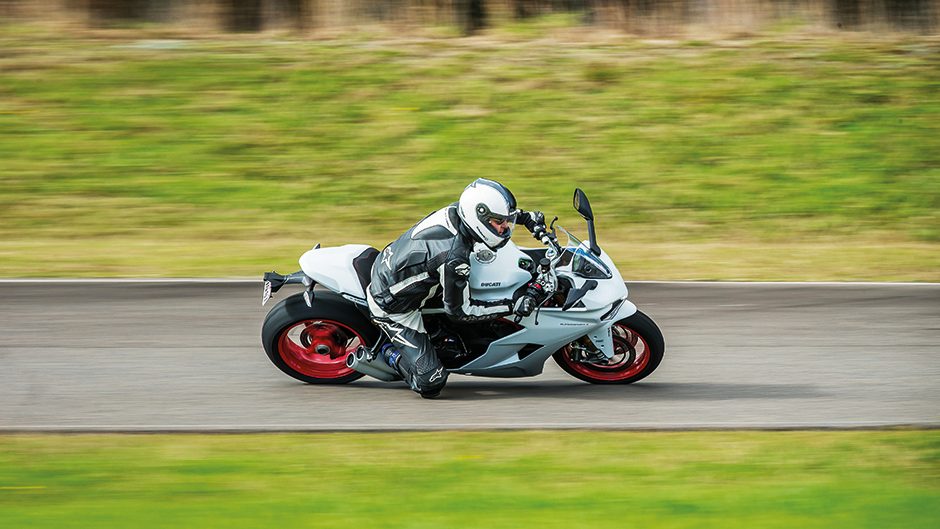 It sure carries the Panigale genes in its physical presence and on track it gives a wicked account of itself, especially the S model which gets an Öhlins suspension upgrade and a bidirectional quick shifter for just $2000 over the base SS ($22,990). Fit it with panniers and heated grips and it's up for touring too.
With an open, and quite upright riding position, and 810mm seat height commuting is also on the agenda. For Ducati fans wanting a comfy sports-oriented V2-powered mount your wait is over. It 937cc V2 is tuned for midrange, producing 97Nm at 6500rpm. Forget about basement revs but from 3000rpm this kicks well. Final gearing is tall, 3000 a loping 100km/h.
Expect a few more vibes than from the IL4s mentioned but the engine is a gem, making enough power for open road excitement but not too much to scare you silly, like a Panigale. For those over the pain of superbikes but not prepared to settle for dual-purpose or streetfighter machinery, we imagine this aggressive looking, but comfortable unthreatening competent middleweight could fit the bill well. One of the most anticipated new bike introductions of 2017 was Triumph's new Street Triple range, the old faithful finally getting the 800cc engine everyone (apart from Triumph seemingly) had been hoping for since the firm launched the Tiger 800 in 2010.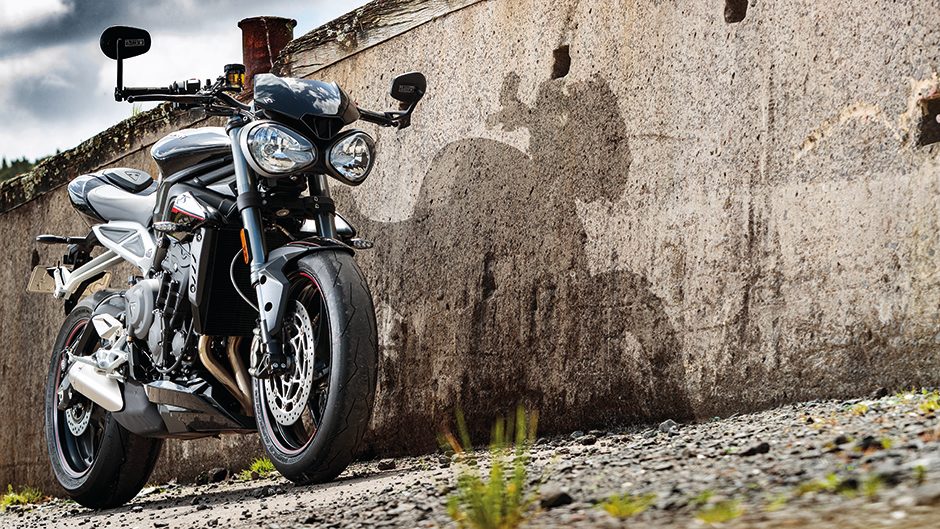 The line-up is much more comprehensive than before, kicking off with the strongest LAMS bike you can buy, the $14,990 Street Triple 660, followed by the base $16,990 S model, then a much better specified R version for $2000 extra and the fully kitted RS for $21,990. While it might look similar to the 675, the 765 (numbers whimsically transposed) is largely a new machine.
It kicks off with a new TFT screen, and the RS is dripping quality bits, like radial-mount M50 Brembo monoblocs, Showa Big Piston forks and Öhlins STX40 at the rear, slip and assist clutch, a quickshifter (up the 'box only), and a host of TC and engine modes thanks to its new ride-by-wire throttle. Only the best rubber too, Pirelli Diablo Supercorsa SPs. The set-up system is Apple-simple; engine modes on one button, TC and other settings toggled.
The Street Triple retains its gorgeous lightweight feel (190kg dripping wet) and the RS benefits from 16 per cent more power (90kW) and 13 per cent more torque (77Nm). It's another that will easily cope with urban speeds in top gear. As to acceleration, it's about 0.4sec quicker than when we last tested it as a 675, racing from 80-120 in 1.5sec. A revised aluminium twin-spar chassis is now the dog's bollocks. Previously it favoured agility over stability, but with a new swingarm and slightly relaxed steering geometry it retains the ability to dive into corners while holding a line exquisitely.
Corner speeds on this are surreal, and you'll often undercook things. On road, it's simple to adjust the ride from firm to plush. The fully variable RS has giant killing potential for track days. Its riding position's great for highway work, and screens are available if you're a distance nut. Of the models available, it's the R we see as the best buy. For this gets most of the RS sweet stuff, losing only the Öhlins rear shock, the quickshifter, M50 monoblocs (replaced with other radial calipers), flyscreen, belly pan and lap timer. Oh, and 3bhp at the top end, but the 77Nm is still there, only it arrives at 9400rpm instead of 10,800rpm.