Bentley is expanding its GT family with the launch of the new S range, focusing on driving dynamics and visual presence.
The new S range adds to the current lineup of Continental GT models with enhancements made to the interior and exterior, but also includes changes made to the "dynamic system" reorienting the GT range to focus on the pleasure of driving.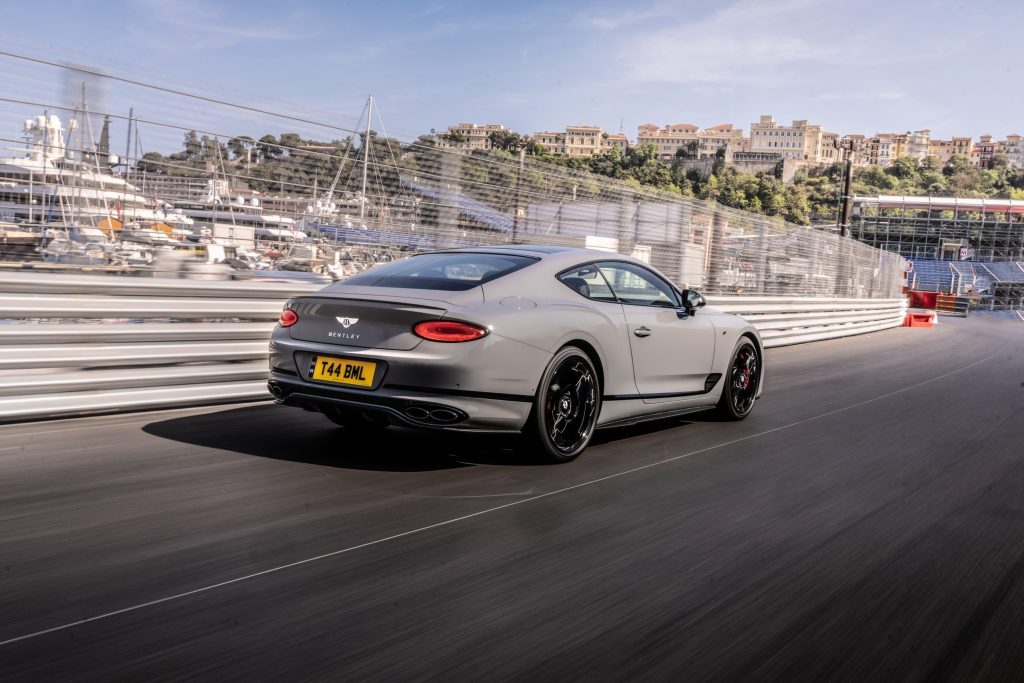 With driving dynamics in mind, Bentley's focus remains on the lighter 4.0-litre V8 leaving the V12 option out of the equation for the S models. However, there are no power increases to be seen here. Instead, the S range maintains the standard V8's output of 404kW and 770Nm – enough to get you from 0 to 100km/h in 4.0 seconds.
To help that V8 sing, Bentley includes a sports exhaust as standard on the GT and GTC S.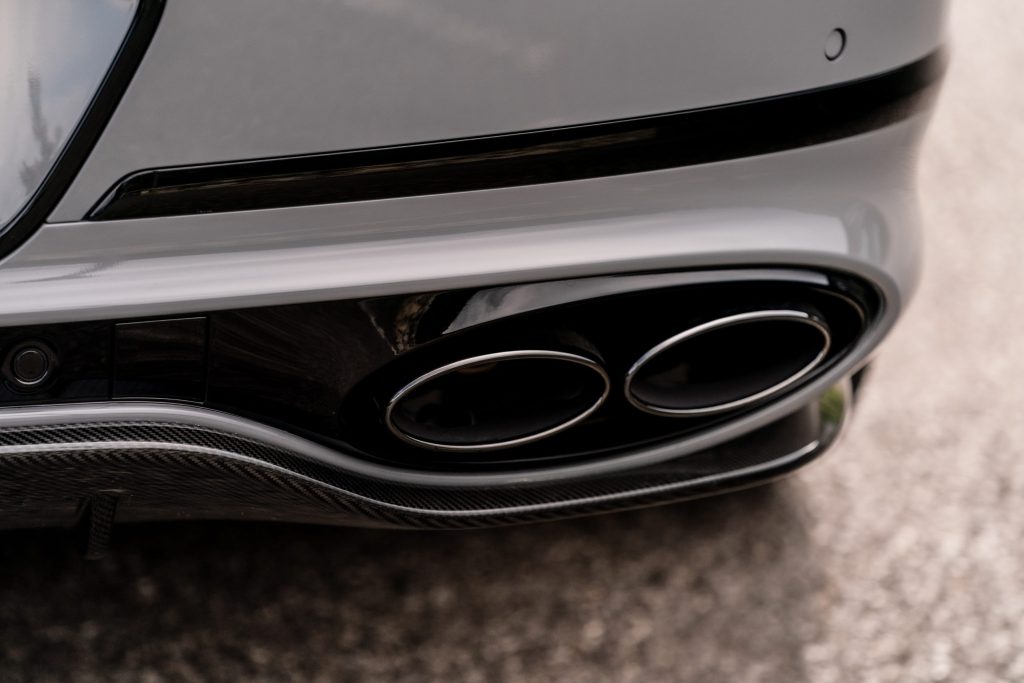 Driving characteristics are emphasised by Bentley Dynamic Ride, a 48V electric anti-roll control system which contains motors within the anti-roll bars capable of producing 1300Nm in 0.3 seconds.
The system actively compensates for cornering forces, minimising body roll during hard cornering while also improving ride comfort at cruising speeds by decoupling the left and right-hand wheels from each other.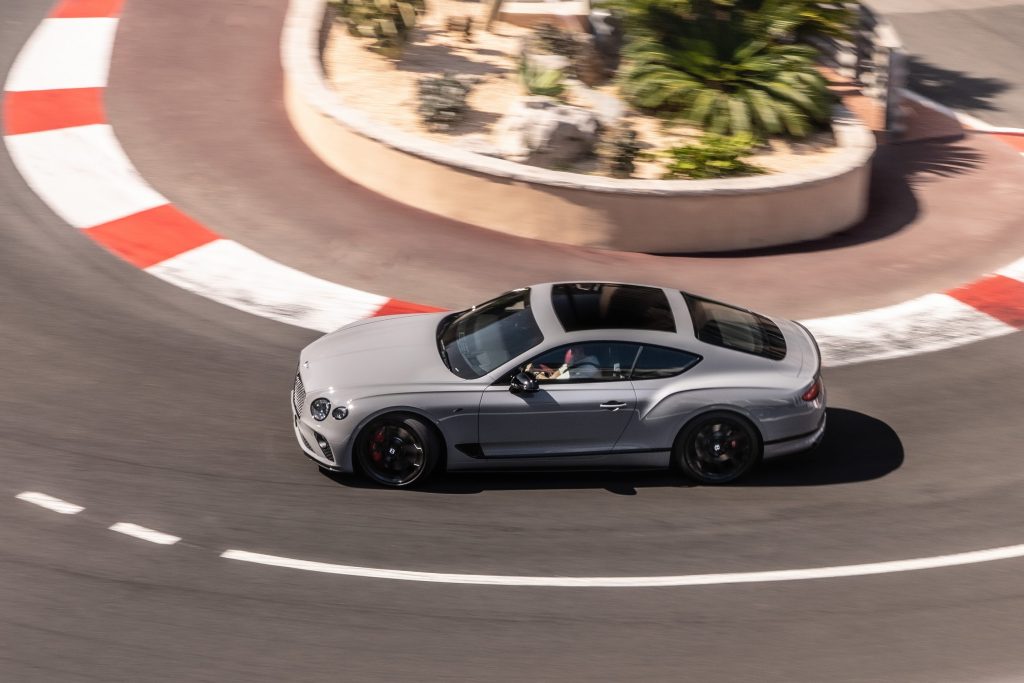 In terms of exterior enhancement, Bentley has gone to town with the black-out treatment. Where you'd previously find chrome, elements like the front grilles, light surrounds, and trim pieces are all finished in 'black gloss'. Even the headlights and taillights are dark tinted.
The only chrome you'll find on an S model is the winged Bentley badge and lettering. Speaking of lettering, 'S' badges can be found inside and out.
An all new 22″ wheel option is also available paired with bright red brake calipers to emphasise the model's sportiness.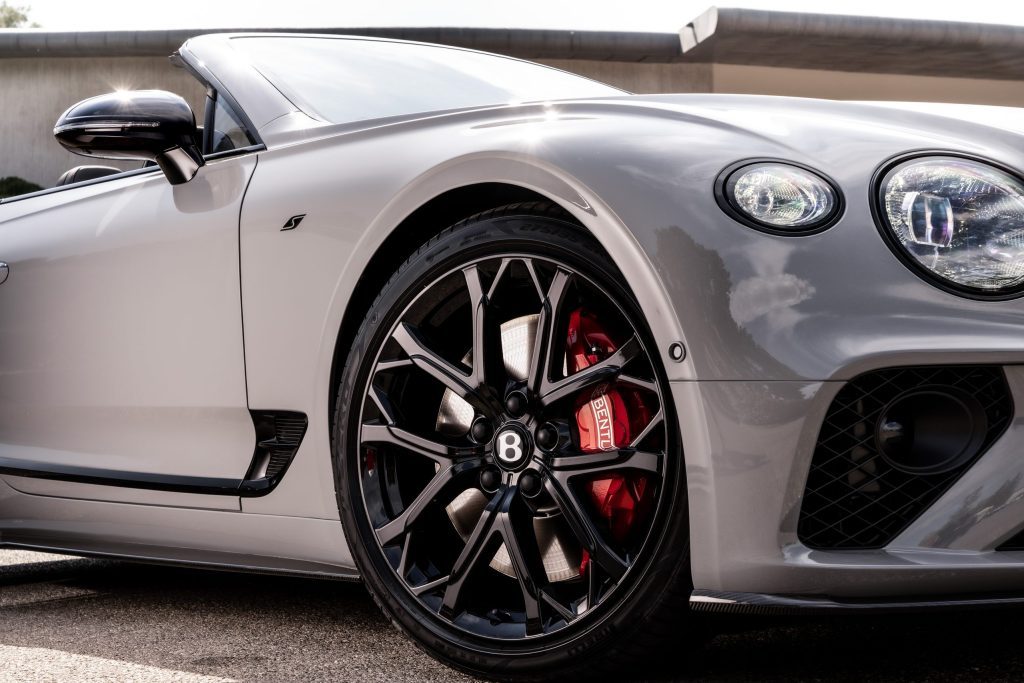 Unique to the S models is a two-tone split interior cladded in leather hide. In replacement of the Bentley badge previously found in the seat headrests is now, you guessed it, an embroidered 'S' emblem.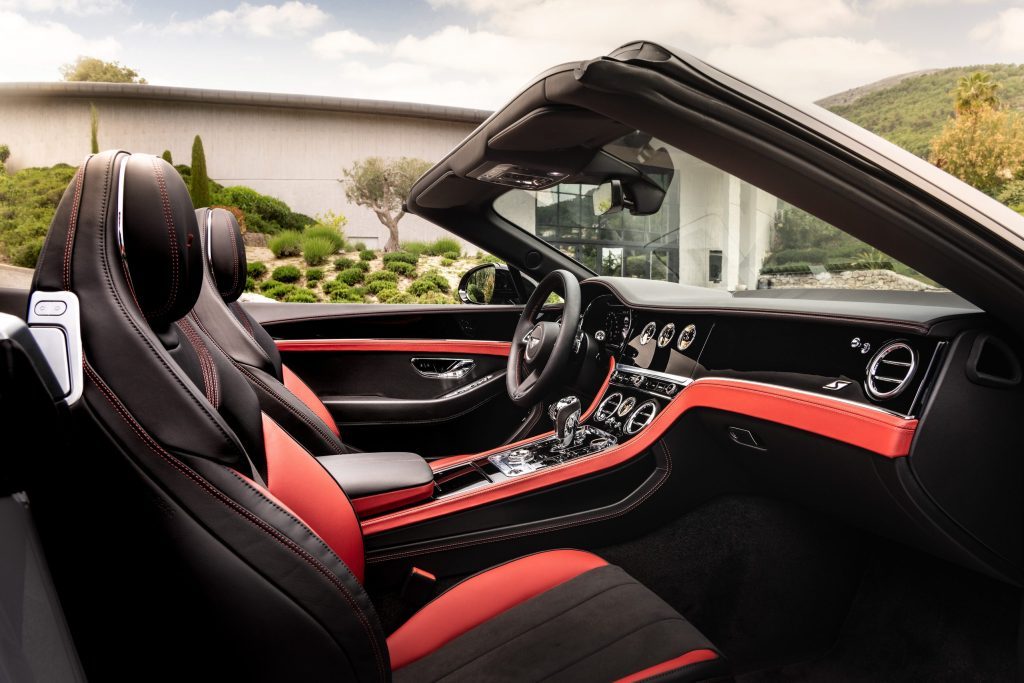 While not much has changed for the Continental, the new GT and GTC S models essentially offer a different flavour of Bentley for customers.