A few luxury car companies are gearing up to launch exclusive SUVs, and the most expensive so far is the one you see here, Bentley's new Bentayga. Is it a proper Bentley?
Most luxury vehicles sold in New Zealand nowadays, 85 per cent, are high-end SUVs. Not S-Class or Panamera or A8 but vehicles like GLS, Cayenne and Q7. With the unrelenting rise of the SUV and the luxury class bubbling along, top-end SUVs are also flourishing. Moreover, new entrants are arriving thick and fast, such as the Maserati Levante, and Jaguar's F-Pace. At the rarified end, Bentley recently launched its Bentayga, putting an emphatic exclamation mark on the high-riding 4WD set.
Pricing kicks off with a three, but barely for you get only a few sows and bucks back from $400k ($398k). The particular machine we drove had a host of packaged options on board – it's a demo car, see – and ended up uncomfortably close to the half million dollar mark ($495,500). That's a lot, right, but soon it won't be alone, for RR is working on a Cullinan high rider that will cost every bit as much the Bentley, and Lamborghini will also be producing a sporty superSUV for big money. Range Rover also has its SV Autobiography at $350k.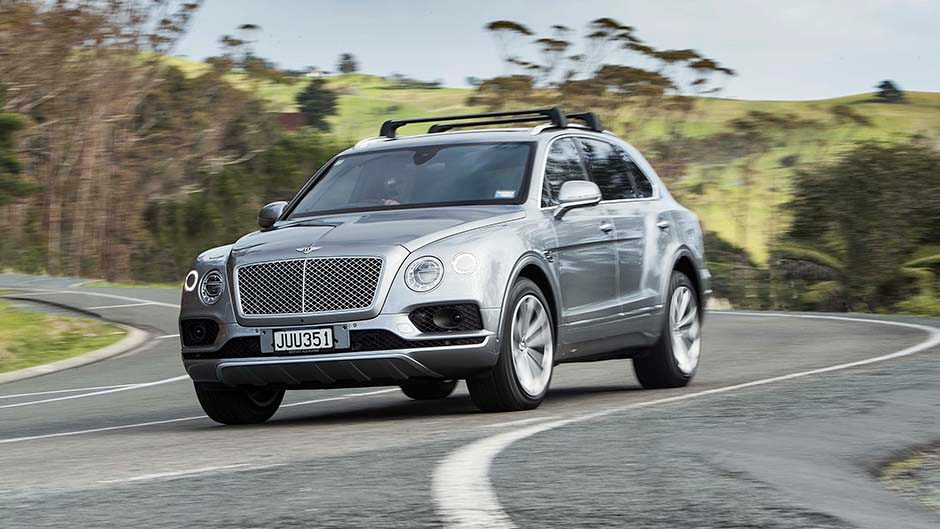 However, there aren't many 12-cylinder SUVs on the market. Audi once had a Q7 with a V12 turbodiesel. Which reminds, there are rumours that Bentley is considering a compression-ignition engine for the Bentayga. Likely as not it will be based on the 4.0 twin-turbo unit powering the SQ7. How come? The Bentayga has a 48v system running its active antiroll bars, and the SQ7 also runs a 48v system for its electrically assisted turbochargers, so it makes sense. Moreover, the Audi diesel is good for 900Nm (just like the Bentayga's W12 engine), and they share the same platform. There's also talk of Bentley doing a petrol-electric plug-in hybrid powerplant.
Furiously fast and whisper quiet
Right now though, you get a Clayton's choice of a newly configured W12, sporting direct and port fuel injection. The completely reworked twin-turbo engine offers maximum twist from 1350rpm until 4500rpm, matched by 447kW of power arriving from 5000 to 6000rpm. That's enough muscle to propel it to 100 in just over 4.0sec. This from a machine that's supposedly 2440kg. Ours scaled up closer to 2500kg. And given its relative lack of mileage, we never expected the demo example to run even close to its 4.1sec claim. Wrong, and Bentley was right on the money. This Tayga has claws. It gets a good purchase on terra firma, wearing 285/45R21 rubber, and even with ESP off there's not a hint of tarmac tearing as the Tayga lunges into its sprint, registering 4.15sec on its second run.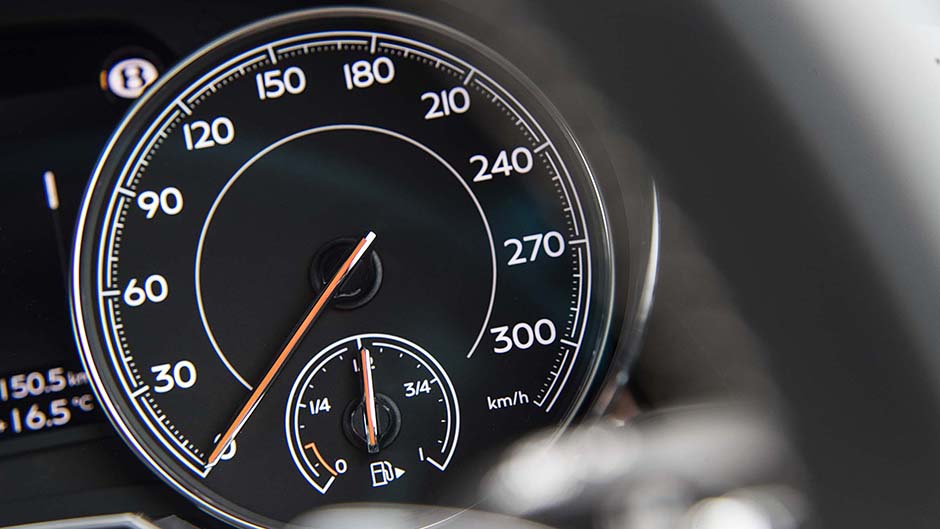 That's not the fastest SUV number we've ever recorded. The Porsche Cayenne Turbo S holds that honour with a figure in the high threes, but for something this big to scurry this quickly is properly amazing. Moreover, it beats the Porsche on the overtaking time being 0.2sec quicker. Bentayga figures virtually overlay those of the Continental GT Speed, and with a Cd of 0.34 Big Ben is said to push through the 300km/h barrier. Egads, what is the luxury SUV world coming to?
Of surge, this has a surfeit. Nine hundred newts ensures that. Even with the engine reciprocating in the 2000rpm range this hauls hearty, and with 3000-4000rpm showing, everyone else should be scrambling to get out of your way. From there, this generates titanic shove and the roadside quickly blurs in your peripheral vision. Tall gearing means you're into illegal territory rather too readily so you need to invoke active cruise on the motorway to avoid adding too much revenue to the government coffers.
The other aspect that makes this a potential speed merchant is its lack of noise on the go, an area where luxury SUVs shine. This would be the least shouty twelve-cylinder engine in existence; on song it whooshes rather than roars, but that's entirely appropriate for a luxury SUV. The Bentayga tyres are do-it-alls, Scorpion Verde All Seasons, and generate little in the way of road rumble. Apart from a certain grand saloon with RR initials, the Bentayga is the quietest vehicle we've tested, with in cabin SPLs of 66.4db at 100km/h. So it roars like a mouse in this regard.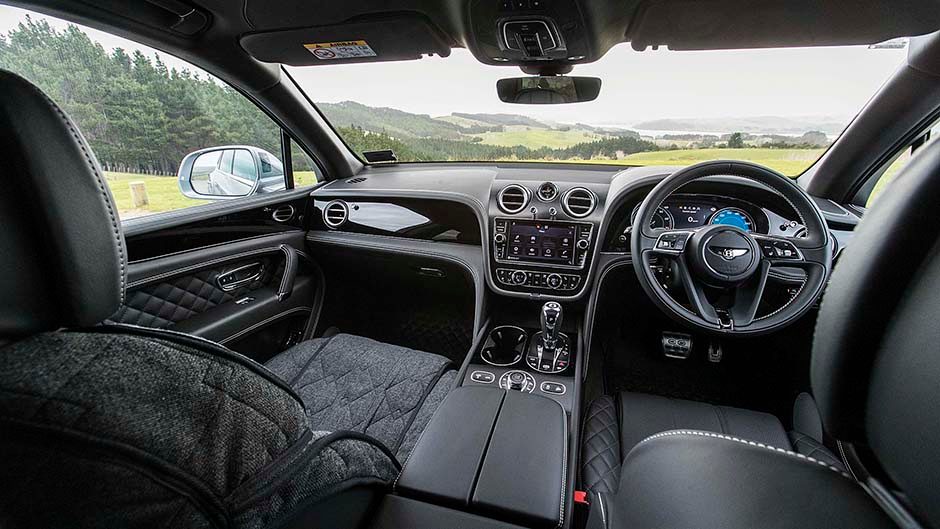 Oddly appealing
The Bentayga is a composite name, with multiple influences. There's a peak named Bentayga in the Canary Islands, and the Taiga is the world's biggest snow forest, actually a collection of them spanning Eurasia and North America. Naturally the imagery was chosen because Bentayga the vehicle might roam in such environs, given its off-road creds (permanent 4WD, height adjustable suspension, active antiroll bars [Dynamic Ride], electronic diffs etc).
The Bentayga didn't get off to the most auspicious of starts, it should be said. A concept vehicle, EXP 9 F, was shown at the Geneva Motor Show in 2012, the styling of which was widely panned, but Bentley listened and the modified version, with a more recognisable face, was launched in Europe last year. When Cayenne first launched, with its 911-esque front end it was roundly criticised, yet went on to sell well and underpin the fortunes of Porsche. The Bentayga is a bit the same, with more than a hint of Conti GT up front, and familiar taillights, in a high-riding body with pronounced rear haunches aimed to appeal to well-heeled Americans. It's distinctive and appealing from some angles. Certainly better in the metal than in 2D. We've experienced a few Bentleys of late, like the Mulsanne and Continental GT Speed variants, and while the Bentayga may not be to everyone's taste aesthetically, we reckon it's the most rewarding drive of this trio.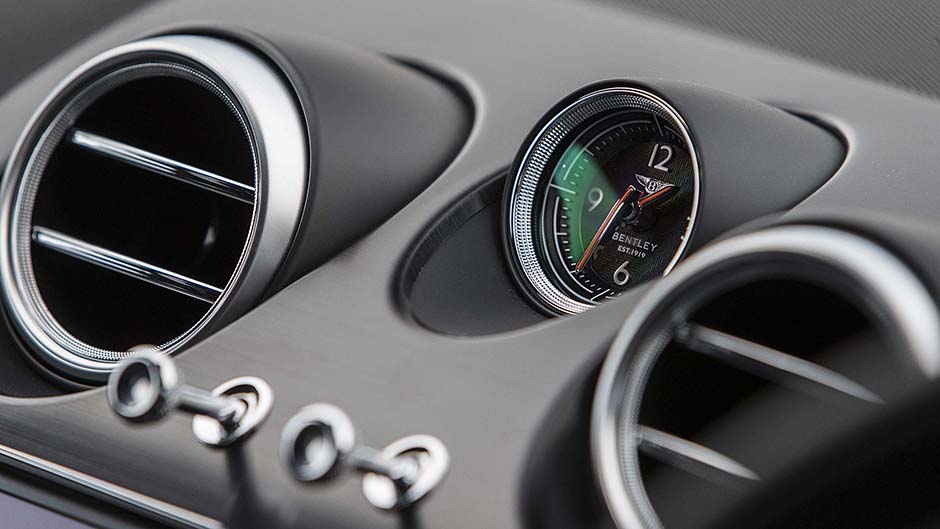 Electronics ensure capability
Because of the tyres we figure it is primarily road-oriented, and we didn't bother putting it to any off-road test but if you want to read about what it can do, Car and Driver checked out whether it was trail rated in the Moab region, and it passed, albeit slowly. It's not quite as big as you might think, and on road that's absolutely the case, feeling smaller and easier to place than Mulsannne. Being only a bit over 5m (5.14) and just on 2m in width without mirrors, it flowed well up Highway 16 which is quite narrow in parts, (my) confidence growing as the kilometres passed.
And that's largely due to the Dynamic Ride system. Electric motors in the middle of the antiroll bars produce torque moments that create a downward force on the outside wheels and lift the inside wheels when cornering. Resulting equal and opposite forces counteract the vehicle's body roll. And that's exactly how it feels in action, especially with the Bentley controller set in 'Sport' mode. For SH16 we left it in that setting because the ride is still incredibly absorbent; Dynamic Ride isn't just about cornering for it optimises wheel articulation off-road, and when dealing to potholes. Rather than a 'Normal' chassis setting, as opposed to Sport, there's a 'Bentley' mode, optimised for a mix of waft and corner control.
For most driving conditions you'd choose this, particularly with passengers on board. But we enjoyed Sport so much that we left it there, the only rider being it also optimises the transmission to hold lower gears for longer. However, there's an 'Individual' set-up where you can mix and match different parameters, choosing 'Sport' suspension with 'Bentley' engine and transmission settings. That should improve economy slightly (claim 13.1 average), though only from roughly 20L/100km down into the high teens. A twin-turbo 12-cylinder engine pushing almost 2.5 tonnes of upright armour isn't exactly a recipe for frugality. Hence the talk of a diesel variant.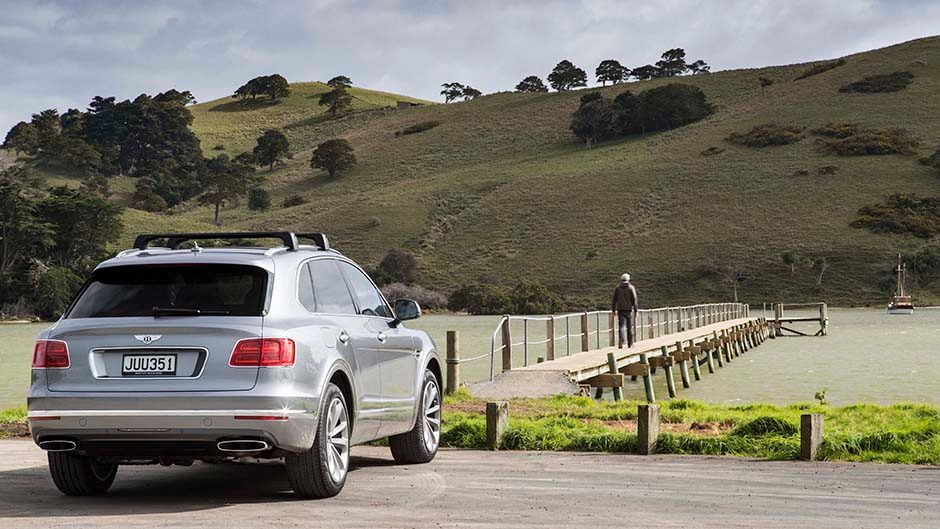 Bentley's best?
Until that arrives, the W12 Bentayga, while not being the prettiest of the range (Conti GT Speed probably gets that vote) is arguably the best all-rounder. Yes, it's heavy but the weight is well distributed, the AWD system biased rearward (up to 85 per cent), and when you expect it to cut and run (wide) the Dynamic Ride system, adaptive damping and torque vectoring prevent that from happening. Passengers will enjoy the experience too; there's nothing worse than lolling around in the back. There's generous space in the less expensive seats, even if the ambience doesn't quite match that of Bentley's luxury saloons. But said passengers can alter squab position and backrest angle, and entry and egress are grand, as is seat comfort. Split folding is possible, and the hold generous, easily accessed and useful for lounging in at sports fixtures, with the optional 'event seat' which rivals the Range Rover's drop down tailgate.
Those up front fare better yet, with a vast array of adjustability and some of the best massaging seats I've encountered. We particularly enjoyed the Wave setting, but all are good!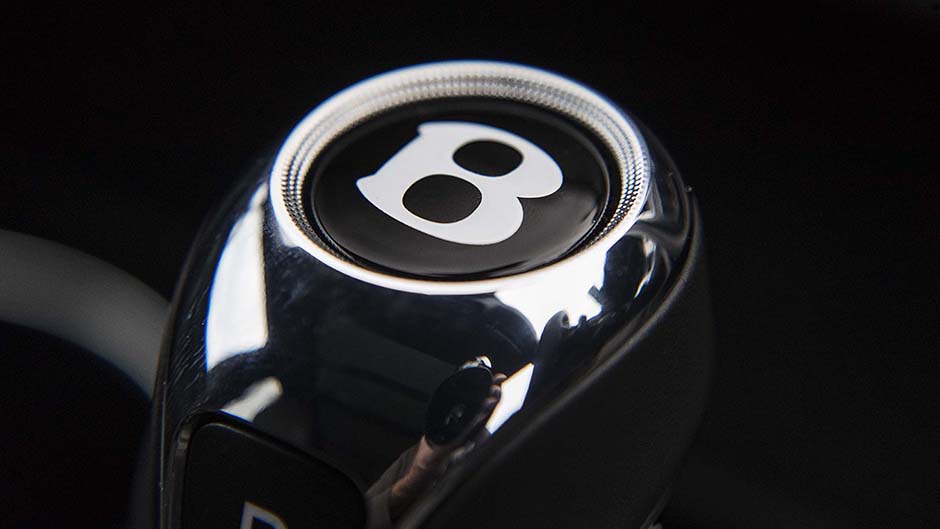 We also liked the fact that there's no silly computer-controlled mouse-like device for the submenus; a touch screen suffices. There's much less of a distraction factor, and while there may be more buttons to master, you soon identify the ones that you use most often.
Overall, this is the most talented all-rounder from Bentley – clearly, for no other model has any off-road creds – but on road it stakes a claim for the most versatile of the bunch, and with a grand ride and handling mix, especially if you have four or five to carry. It also happens to be the only Bentley to date that is truly tow-worthy, with a maximum braked figure of 3500kg.
Little wonder SUVs are taking over, even at the rarified end of the luxury market. Versatility, even in luxury vehicles, makes them better value overall, regardless of what they may cost. And with the Bentayga you get the undoubted bragging rights of fastest SUV ever, even if no-one in New Zealand will ever get the chance to check out its claimed 301km/h top speed.
| | | | |
| --- | --- | --- | --- |
| Model | Bentley Bentayga | Price | $398,000 |
| Engine | 5950cc, V12, T/DI, 447kW/900Nm | Drivetrain | 8-speed auto, all-wheel drive |
| Fuel Use | 13.1L/100km | C02 Output | 296g/km |
| 0-100km/h | 4.15sec | Weight | 2490kg |