Benelli is a name Kiwi motorbike fans will doubtless recognise. After a lengthy hiatus, it's back here now, reborn as a Chinese maker of LAMS machinery.
The typical test bike we ride is designed and built in Japan, Europe, US or Korea, but increasingly that's not the case. Some are now designed in Europe and built in India or China. Such is the case with BMW and KTM, who both have joint venture partners in India, and also Benelli which has long been designing bikes in Italy and building them in China. Initially, after the sale to Chinese interests, Qianjiang in 2005, Benelli continued to press on with big displacement machinery.
It's a strategy that didn't pay off but it is now on the comeback trail as an entry-level participant, with a list of all-LAMS machinery. There's quite a range of bikes available too, more models here in fact than in Australia where the brand has had a presence for longer. Just check on its website, and no, the URL isn't benelli.co.nz. That's where you go to purchase a weapon of some description and is an unrelated business. The bike website is found at benellimotorcycles.co.nz.
There are eight models listed, ranging in engine size from 125 to 500cc. The bike you see pictured here is from the Legend line, and is essentially a retro naked. A Trail version from the same line is arriving soon. All Benelli bikes sell for less than $10k; the Leoncino you see here costs $9490.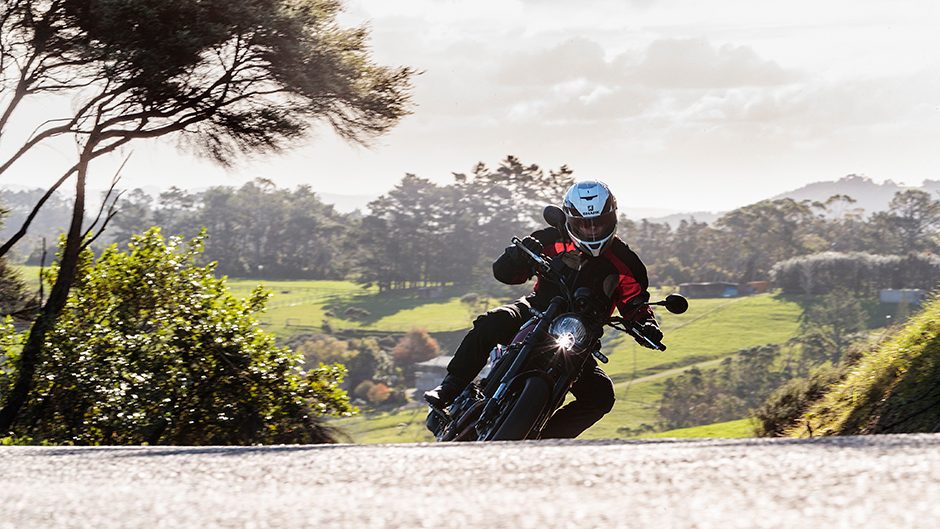 From Italy via Zhejiang
Benelli the company has been around since 1911 and began as a motorcycle and bicycle repair shop in Pesaro, Italy, on the Adriatic Coast. It wasn't until 1919 that the small timer produced its first motorcycle, so Benelli will no doubt be hosting centenary celebrations next year.
The company came good after WWII, producing popular models such as the Leoncino, a 125cc bike in two- or four-stroke guises, and eventually the company released the Tornado 650cc twin. The sixties represented the beginning of the end of Benelli as an independent bike maker, unable to compete with the Japanese multicylinder offerings and the company eventually became part of Moto Guzzi. It was later spun off.
Like so many of the smaller Italian moto companies that flounder, it was eventually resurrected by new owner Qianjiang. Some bikes and scooters are still made in Pesaro but essentially it is now a company using Italian designs, with production out of China.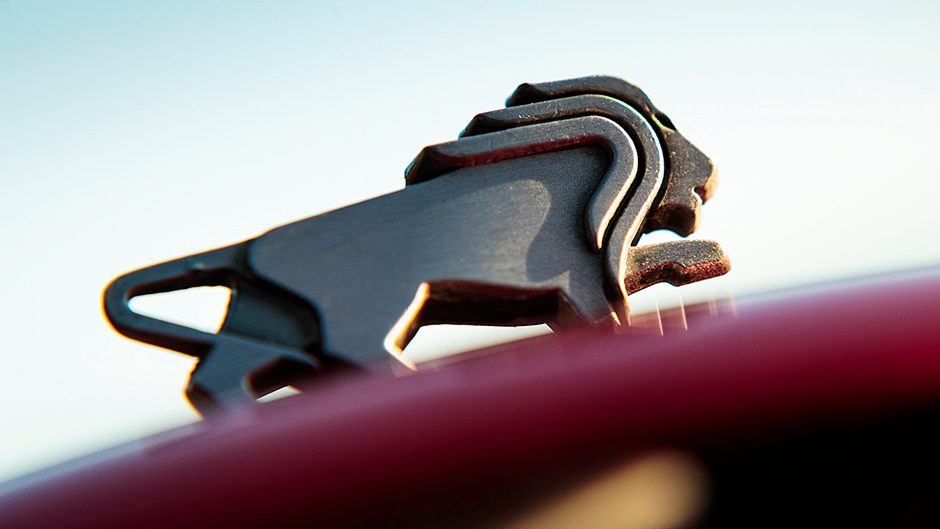 Leoncino take II
So to the Leoncino you see before you. This is another hard-to-remember model name. Okay so it's not as bad as Dorsoduro. But it's awfully close to Limoncino aka Limoncello, a liqueur from Italy, so I just called it Simba instead; Leoncino means lion cub in Italian. You can tell it's a lion cub because attached to the front mudguard is a little plastic image of such, not that well rendered, unlike the rest of the bike.
Evidently the figurine resembles the Lion of Pesaro (whatever that may refer to, presumably a statue in Pesaro, not far from Rossi's home). The ornament is cute though. It's not often you see these either – the last one we recall was on an Indian – so it's a bit of a talking point. And so is the bike; it's visually appealing, not like some of the initial offerings that Benelli came out with when they first teamed up with Qianjiang. This one has a hint of retro about it, with the round headlight full of LED elements, and extended nacelle, rather like Yamaha's XSR. The solid trellis frame looks the business and so too the smart tank and seat.
What's also impressive are the big beefy 50mm USD forks, and the substantial discs acted upon by radial brakes. It all looks rather serious, as does the flared two-into-one exhaust and the retro look of the ribbed seat. The price is good too.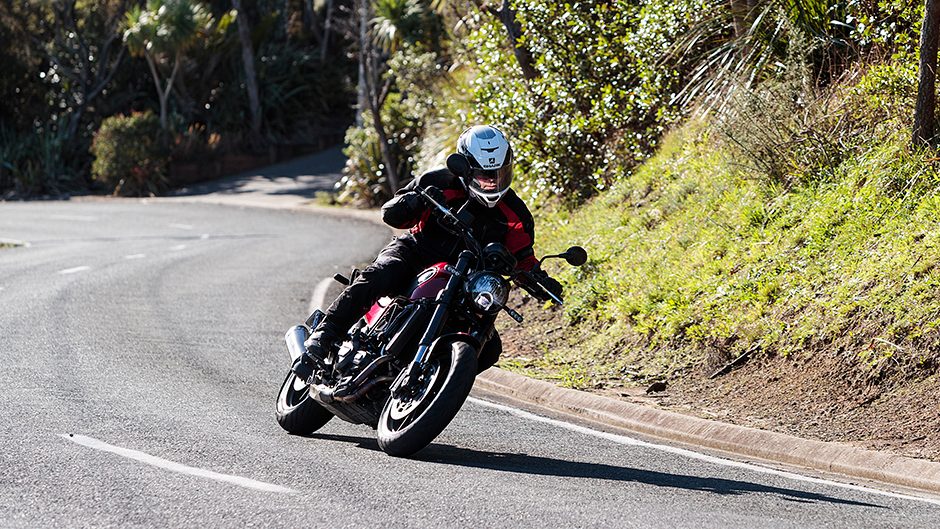 Little lion roars
Lion cub by name, perhaps, but it has feasted well and carries a bit much pork. Dry weight is quoted at 170kg but ready to rock with a full tank, it scales up at 210kg, not light by middleweight standards.
However, countering that is a torque-laden 500cc engine complete with relatively short gearing, so it always feels quite peppy, even accelerating from low engine and road speeds in higher gears. It's buff enough down low that the urban crawl is easily handled in sixth gear. Power of 35kW will never give the LAMS authorities any cause for concern (117kW/tonne) while the 46Nm developed at 6000rpm and a smooth, lightweight shift mechanism makes riding this a snip.
The best bit, apart from the look? Unquestionably the exhaust note. Not often is how regularly we wax lyrical about the exhaust note of a parallel twin, particularly a midsized one, but this is distinctly Italian in character, popping away on a dead throttle, and with a bassy off-beat note that's distinctly redolent of a V-twin when accelerating. It sounds rather impressive it does. As to speed, it won't be setting any records but you don't feel hard done by either, so long as you're not a speed demon. But anyone buying something with 500cc or less won't be.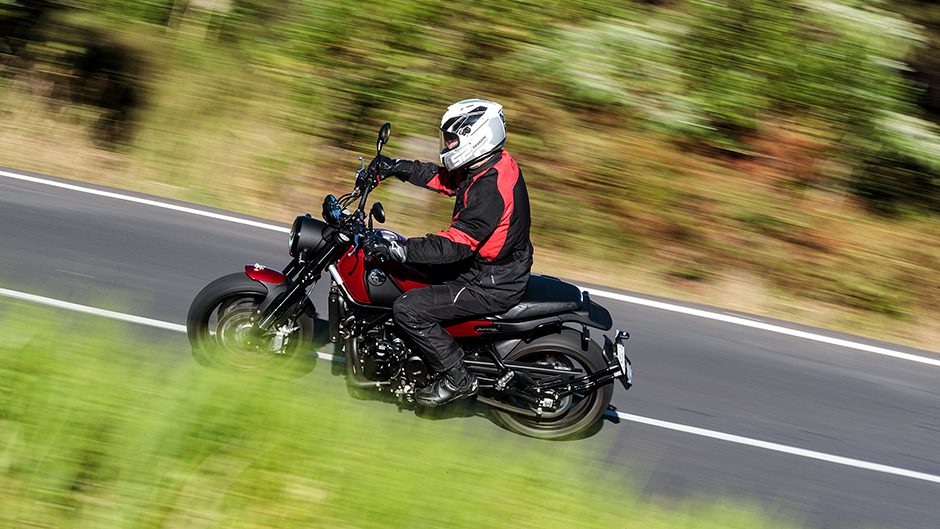 This has much the same power and torque figures as a Honda CB500F though falls a second adrift on the two acceleration criteria we measure simply because it weighs 20kg more. It actually feels a bit faster than it is because the speedo is so out of touch with reality. Providing you're not riding on a long weekend where speeds are more strictly enforced, you're still legal at an indicated 115 (equates to a real 103km/h). Never mind though because this is its happy gait where the engine is humming.
High frequency vibes start to become more noticeable around an indicated 120km/h. Not that the mirrors reflect that; they look good and help the bike pass a warrant but as to functionality they work best at town speeds. We'd say much the same of the seat too; looks the part but feels plank-tonic in its firmness and is best for short hops.
Pity as the adjustable suspension makes for quite comfortable progress. Not that the riding position isn't sweet enough, being a relatively relaxed triangle, the pegs high enough to avoid hang-ups on road, without causing too much hip and knee bending. Bars are wider than expected, which makes for easy steering efforts. Being of Italian design, taken as read its turning circle is restricted but feet-up U turns are certainly possible where there's a bit of road width.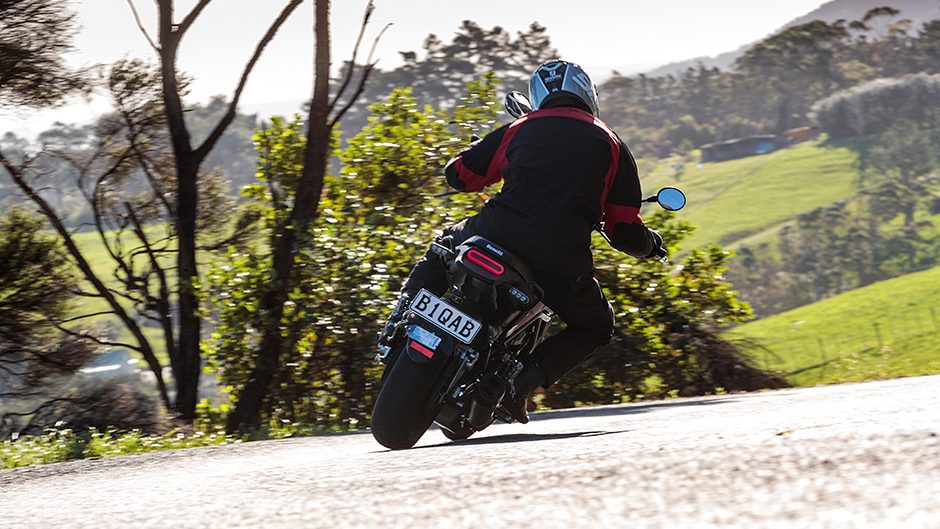 Handles and rides in easy fashion
Parallel twins are generally compact and lightweight, so this turns into bends with the ease of a V-twin its sound so resembles. Suspension ain't half bad either, the rear adjustable by knurled knob, which is unusual in something costing this little. Initially, out on secondary roads, the ride seemed a bit rough but a turn of the wheel on the rear and softening of the rebound damping up front improved things remarkably.
A worthwhile 10sec of adjustment. Forks, by the by, look like bridge girders. Also a surprise on a budget naked bike, nice Pirelli Angel tyres, and twin discs with radial-mount four-piston calipers, under ABS control and switchable at the rear. Not sure the latter is needed. They're good stoppers, though not quite knock-it-out-of-the-park good.
And that's reflected in consistent stopping distances from 100km/h of 44m. The lever is span adjustable which is appreciated as a reasonable amount of pressure is needed for an emergency stop.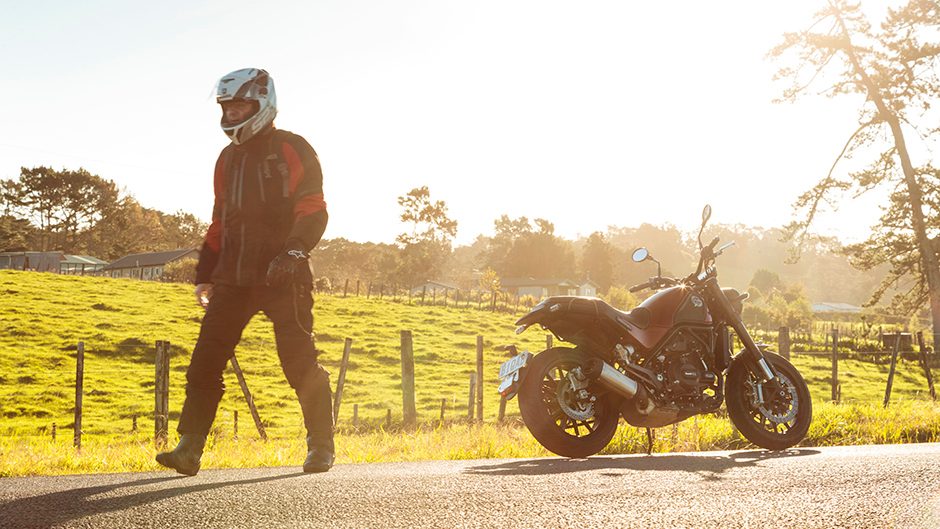 Where exactly does this sit in the LAMS world?
It's currently near the head of the price list for Benelli, and at $9450 competes not so much with some of the more expensive upper tier LAMS machinery like Honda CB500s, Kawa 650s and MT-03s, all costing at least $11k, but more with the likes of the CF Moto and Hyosung 650 LAMs machines or the smaller 300-400cc bikes like Honda's CB300 at $8k, and the new Ninja 400 for the same money, our pick for the sub-$10k area (of those we've ridden).
Not much in this price area offers that retro naked look however.
| | | | |
| --- | --- | --- | --- |
| Model | Benelli Leoncino | Price | $9490 |
| Engine | 499cc, liquid-cooled, fuel injected, IL2, 35kW/45Nm | Drivetrain | 6-speed, chain final drive |
| 0-100km/h | 5.92sec | 100-0km/h | 44.03m |
| 80-120km/h | 5.09sec(146.9m) | Weight | 210kg |