A restricted part of Queen Street in Auckland has issued a colossal $2.5 million in fines to private vehicle owners and taxi drivers over the course of six months.
The short stretch of road in question sits between the Civic Theatre and Aotea Square and has been issuing $150 infringements since September 12 last year.
It's called an Essential Vehicle Area (EVA) and only allows buses, motorcycles, mopeds, bicycles, goods vehicles and emergency vehicles to pass through it.
So far, a total of 16,378 fines have been issued to unauthorised vehicles that have driven through the EVA, whether that be by accident or intentionally, amounting to just under $2.5 million in revenue.
According to Stuff, just 4808 drivers have paid their fines which equates to $721,200.
Part of why so many drivers drove through the zone is likely down to it being the first of its kind in New Zealand.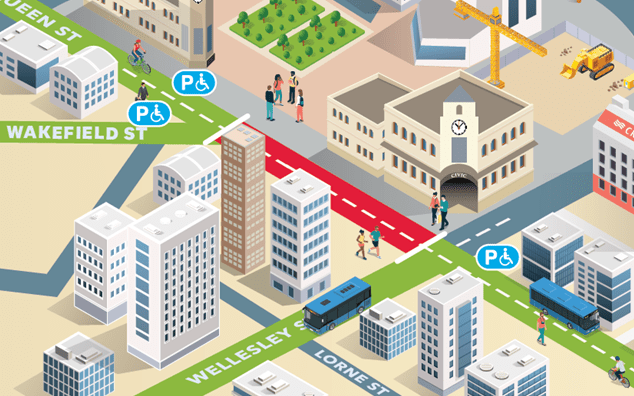 Auckland Transport (AT) initially ran a marketing campaign in June 2022 to educate road users on what vehicles are allowed to pass through it. However, the agency anticipated that drivers would need time to fully grasp the new zone which is why the it only sent out warnings for first-time offenders up until 19 March 2023.
Predictably, this wasn't enough and signage had to be stepped up in order to warn approaching drivers of its existence alongside further marketing efforts.
Now that the EVA lane is in full operation, it seems to be a good little money maker for AT, but that left us wondering what the point of it was in the first place. Apparently, it's all part of a broader programme to improve air quality, reduce traffic, and make bus trips more reliable.
"Pedestrian priority is key as this area is completed and re-invigorated post-COVID," says Rick Bidgood, AT's Head of Transport and Parking Compliance.
"The city centre needs to enjoy good commerce, so commercial vehicles delivering goods are able to use this lane along with public transport and people travelling on two wheels."