Mark your calendars because Aston Martin is set to reveal a new sports car at Monterey Car Week, on August 18.
The new model is rumoured to be a drop-top version of the recently-unveiled DB12, likely featuring the Volante nameplate.
We say "rumoured" because Aston hasn't officially confirmed that this is the model that will be revealed, but recent spy shots out of Europe show what looks to be a roofless version of the Super Tourer.
The British carmaker's executive chairman, Lawrence Stroll, also confirmed that a DB12 convertible would be revealed after the coupe. So it's safe to assume this is the car that will be revealed next week.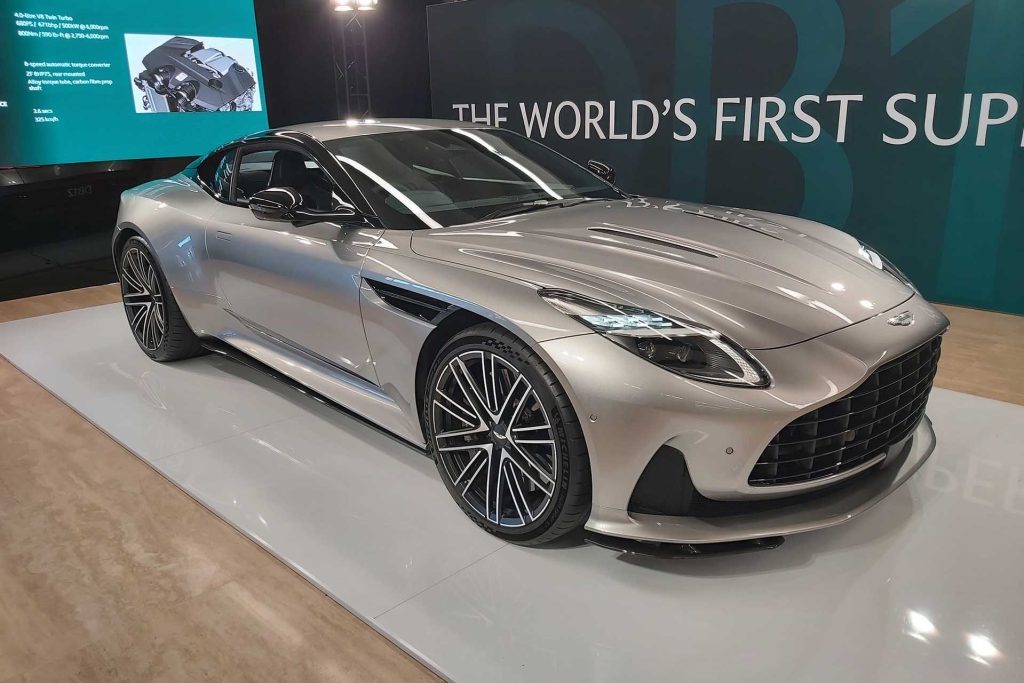 That means we'll be greeted once again by the same Mercedes-AMG-derived 4.0-litre twin-turbocharged V8 under the bonnet, boasting 500kW and 800Nm of torque.
You'll find a new set of 10.25-inch screens inside, one for the driver and the other for infotainment.
The hard-topped DB12 made its New Zealand debut back in May this year, just a few hours after being revealed globally. Aston Martin says the model will be delivered to local customers towards the end of this year but pricing has yet to be confirmed.
That means we'll likely see the Volante make its way to our shores if, of course, that is the upcoming model.
Aston Martin will reveal the new sports car at Pebble Beach on August 18, 2023. It will also display the V12-powered and manual transmission-equipped Valour alongside the DBX707 for those lucky enough to be in attendance.