It's the model that can be credited with turning a brand around, just like Cayenne did with Porsche, Bentayga for Bentley. Is the Aston Martin DBX the real deal?
What do you get when a bespoke British sports car maker decides to make an SUV? Well, something like a high-riding, hand-built sports car, only with a profusion of added practicality.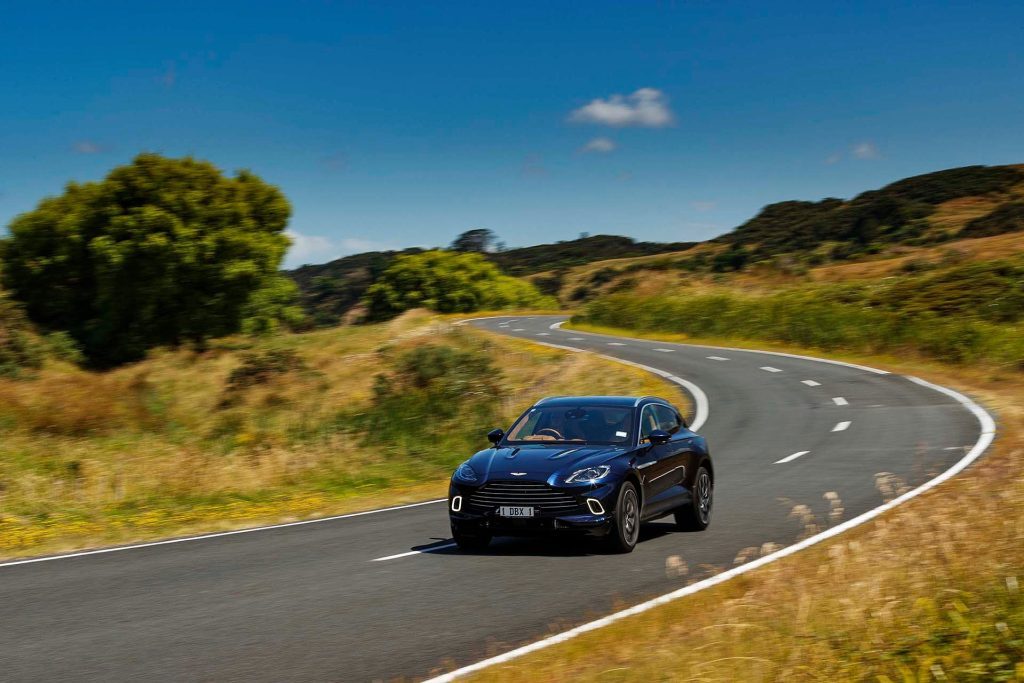 Most SUVs don't have much in the way of 'sport' and vastly more in the way of 'utility'. The DBX is a judicious mix of both, with lashings of real leather luxury. Oh, and proper style to boot.
So Aston has come a little late to the luxury SUV sector but then it's a sports car manufacturer and branching out is hazardous. Or is it? How many car makers have failed by adding an SUV? And by not, how many have suffered patchy profits? Aston for one, though that's in part because the company was gearing up for the launch of the vehicle you see here, planning initiated in 2015 under Andy Palmer's direction and deliveries of the DBX kicking off in 2020.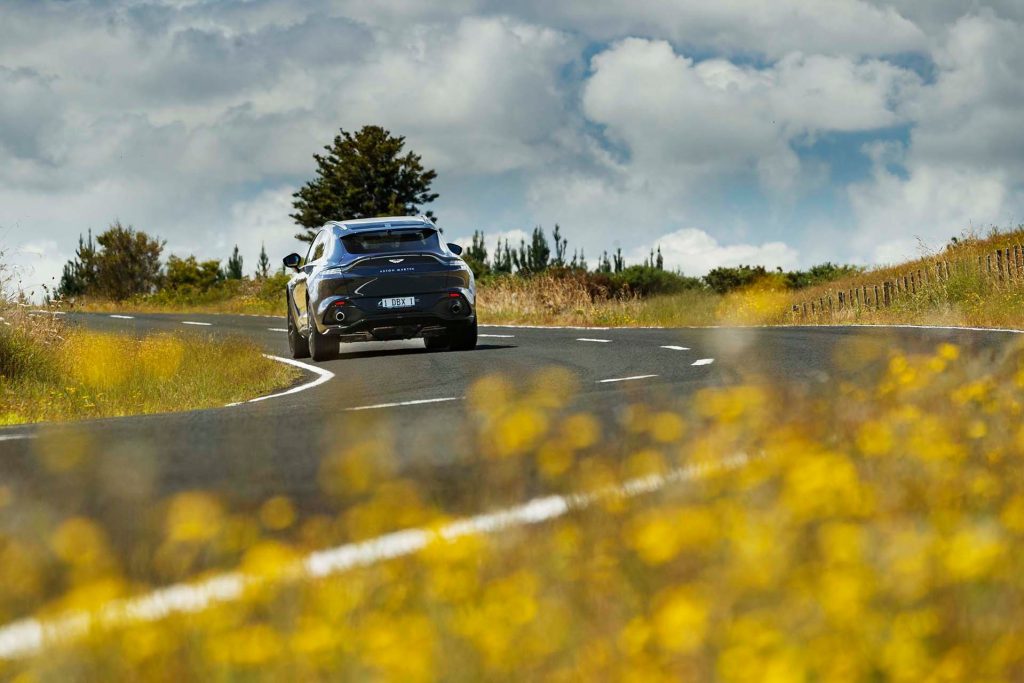 In the interim there has been a change of ownership, with Lawrence Stroll and Mercedes together now owning almost half of the firm's stock. Overseeing everything is new CEO, Tobias Moers, ex AMG. 
With a new head comes fresh planning. Instead of being a single model, DBX is to become a family of SUVs and will include hybrids and a coupe version joining the just revealed 707 variant. Courtesy of a tuned V8 with new turbos, it has 707PS, hence the name, with 900Nm to match and it will look angrier.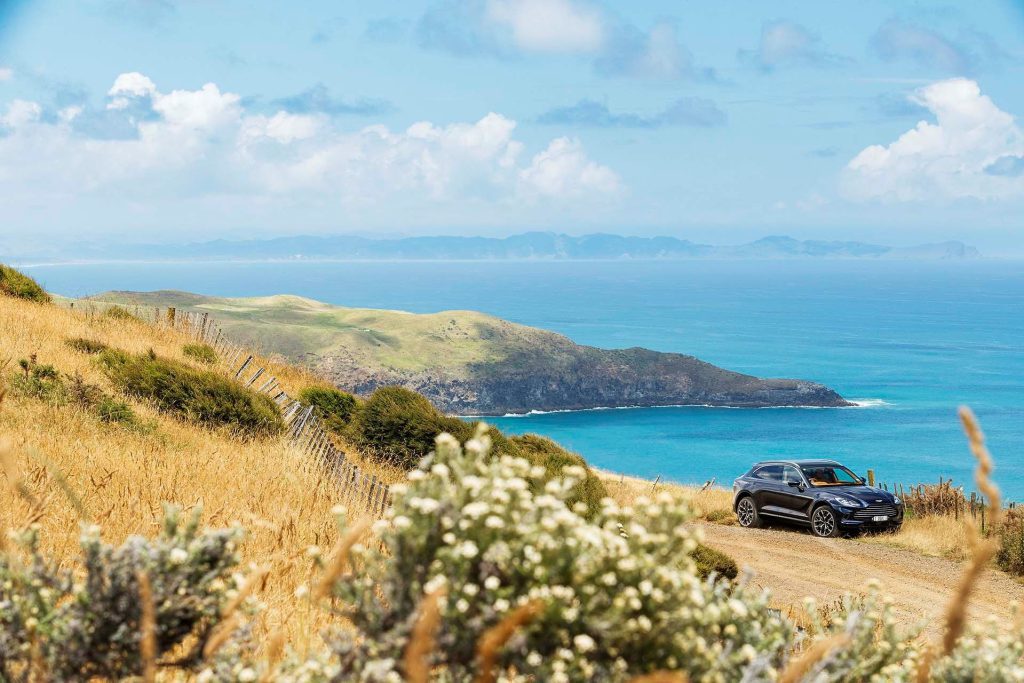 Oh, and it is said to reach 100km/h in 3.3sec, putting it up there with the quickest SUVs on the planet. Whether there's an electric variant is undecided but zero-emissions Astons are in the company's future. 
So big things are afoot at the British luxury goods maker, and for the first time in a while the future looks rosy. Production is at record levels, with 10,000 annual sales expected by 2025 and the share price has doubled recently.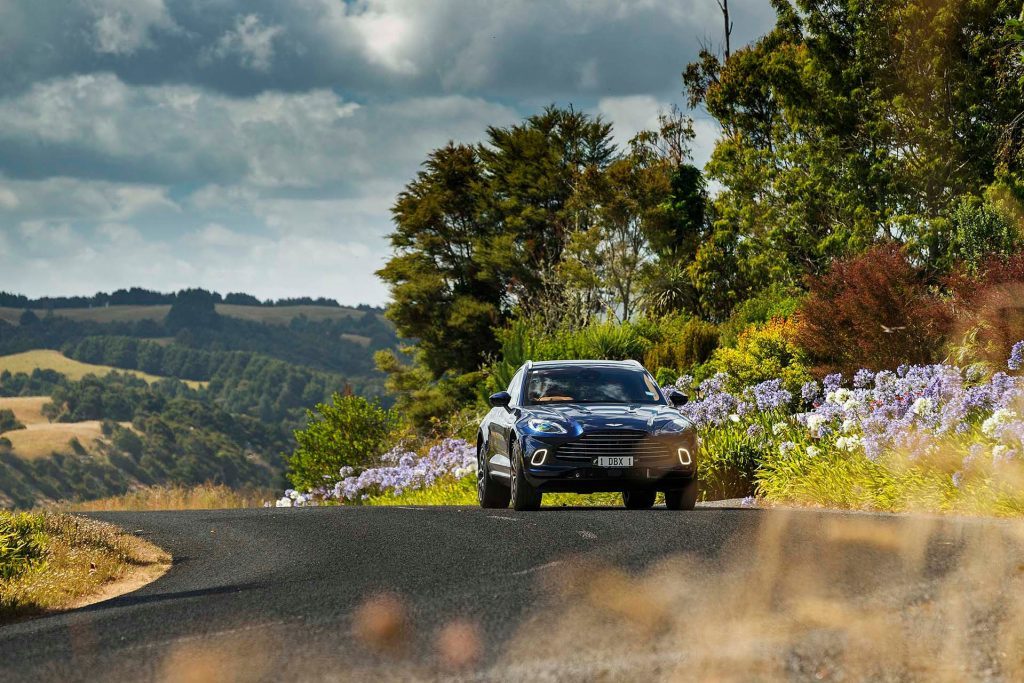 Big on style
With that backgrounder we can start in on the first SUV from AM in its 108 years of existence. There aren't many luxury manufacturers who haven't yet got an SUV to sell. Why even Rolls Royce beat Aston to the punch. Only Ferrari has yet to join the fray though Purosangue is due out this year.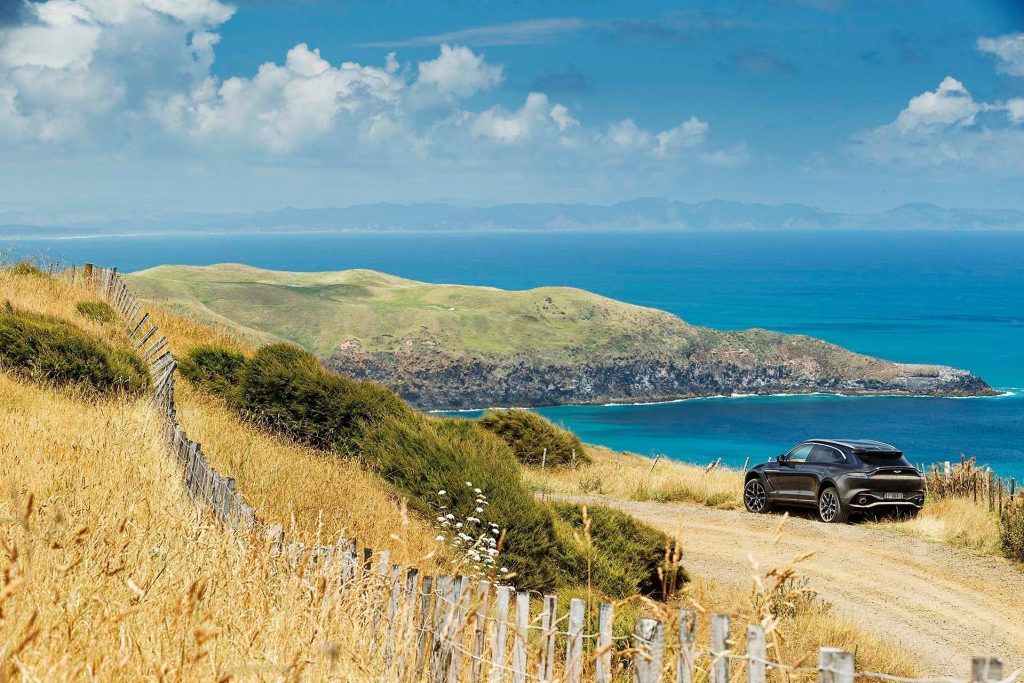 Because it's an Aston a sense of style is a given. There's the traditional Aston grille, a fenestrated bonnet and characteristic windswept light shapes. Present too are the awkward-to-use flush door handles, a sign that aeros matter even on high riding vehicles. Sucked in flanks look special, and at speed the air suspension has the body hunkered down on the zero height setting, though still with 170mm of ground clearance. At the other extreme, with 220mm of air before anything touches down, you'll go places you might not expect if you're so inclined. Not that many owners will for fear of damaging those 22-inch alloys. And the PZeros are clearly road-oriented rubber but off-road treads are available.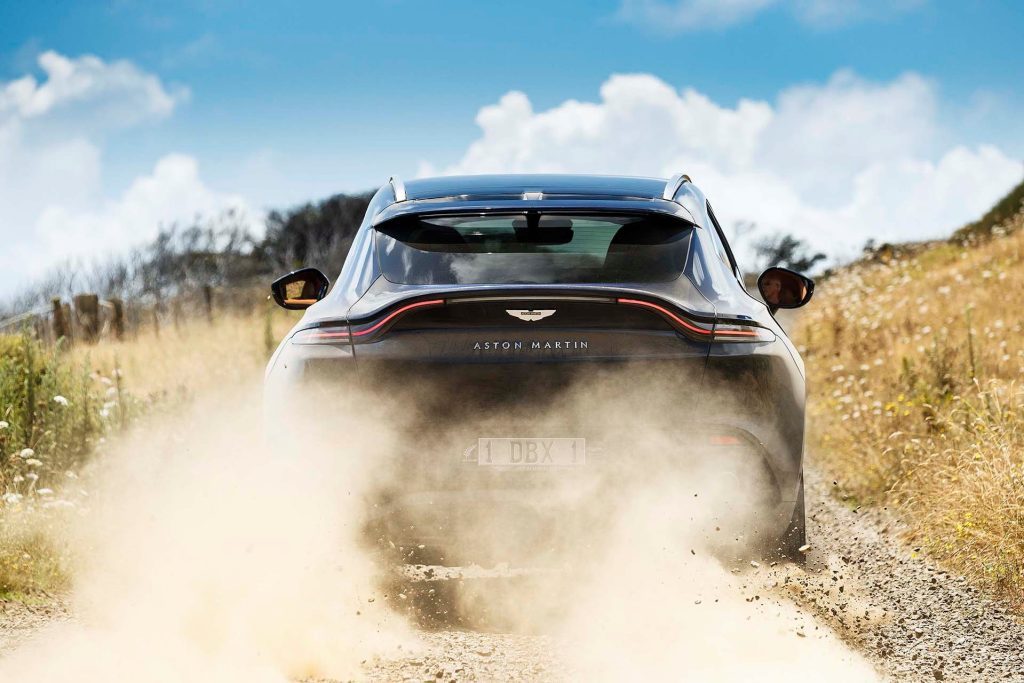 We took to gravel roads in this, and while the DBX felt substantial it's not overly large (5m by 2m, LxW) or weighed down like some in the sector. Lift the clam-shell style hood and you'll see why. The whole supporting skeleton and body panels are made from aluminium, as is the triangulated strut tower brace contributing to extra rigidity. You feel the stiffness in the drive, with uncorrupted steering and potholes not fazing progress in the slightest.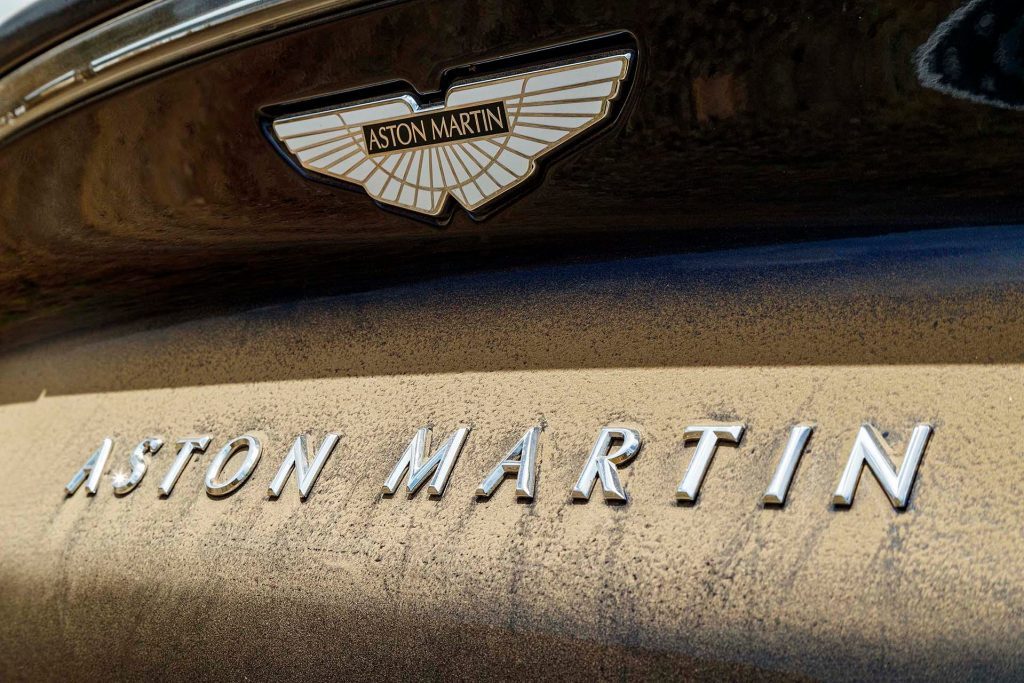 Merc mechanicals
Powering the sexy beast is a 4.0L twin-turbo V8 supplied by Mercedes-Benz, as is the nine-speed auto to which it's mated. The powertrain is shoved hard up against the firewall so roughly half the cylinders are behind the front axle line, contributing to a 54/46 weight split. And that weight? A claimed 2.2 tonnes. Most SUVs of this size are over 2.5 tonnes and that impacts on handling and stopping distances. Some big rigs take upwards of 40m to stop from 100km/h. By contrast, the DBX set a worst figure of 33m, and a best of 31.87m. That's no different from its sports car range. Good brakes impart driving confidence.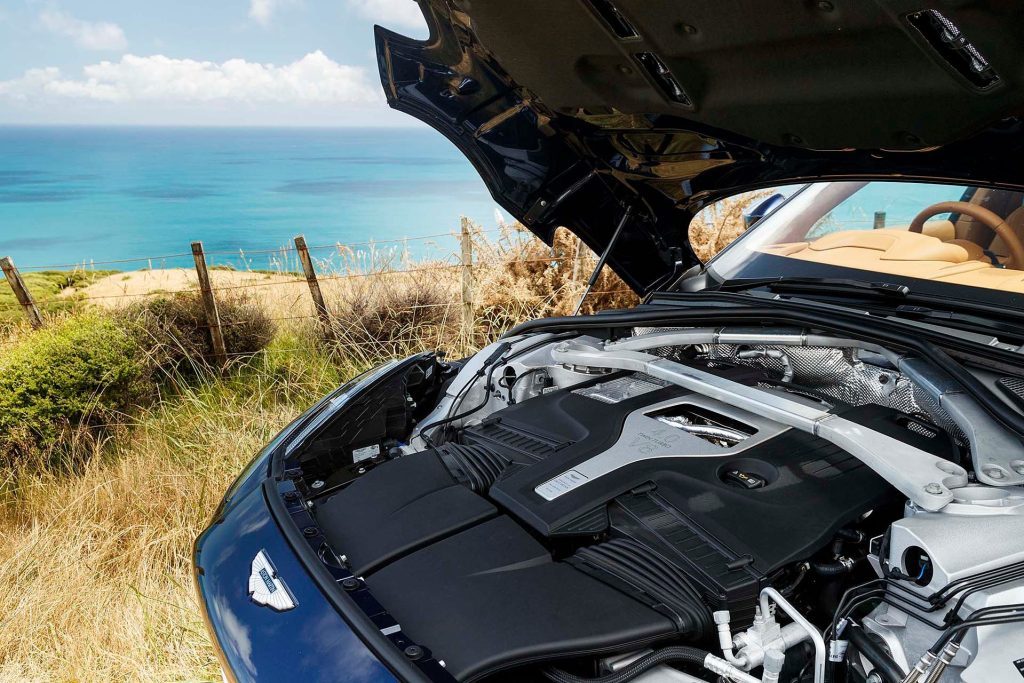 A forward collision monitor warns of potential danger scenarios. Many are false alarms but occasionally not. And things can happen abruptly in this vehicle; it's deceptively quick on the go, just like Aston sports cars then, and quiet too with double glazing. In a straight line acceleration is brisk, our best 0-100km/h time of 4.4sec just inside the 4.5sec claim. There's also a 2.6sec quote for the 80-120 which we all but met (2.65sec). However, it's the general pace this can maintain that impresses more than the actual figures. We often looked down at the speedo and realised it was showing rather more than legally permissible. The one-touch active cruise therefore takes a beating. It works right down to a stop too.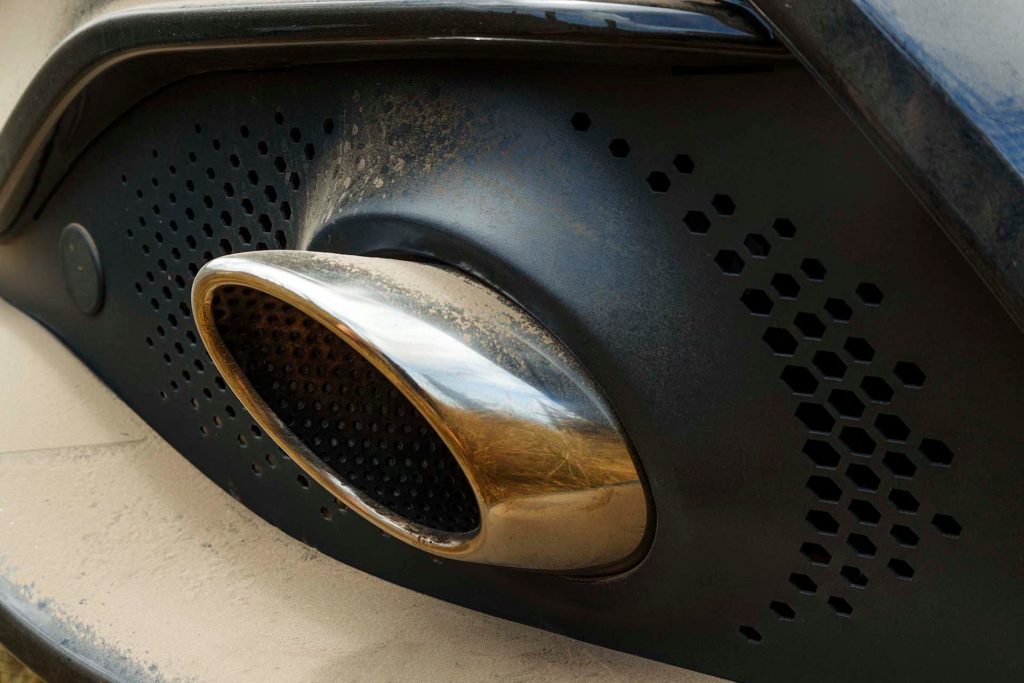 Riding on air
Air suspension is fast becoming the default for luxury vehicles, and typically there's one mode that works best. In the DBX it's the default GT mode. Ride and handling are both equally adept, and the GT setting works well for in-town use, while the engine pulls with authority from as low as 1500rpm. Out of town we favoured the Individual mode where you can spice up the engine a little for livelier response. So too suspension, and the exhaust a whole lot, while leaving steering in the more comfort-oriented setting. Sport modes hold the revs longer but with so much torque (700Nm) available down low, milking the midrange in GT mode results in gratifying performance. And that also keeps fuel use down to a more reasonable 15L/100km overall (14.3 claim), meaning a touring range of over 500km.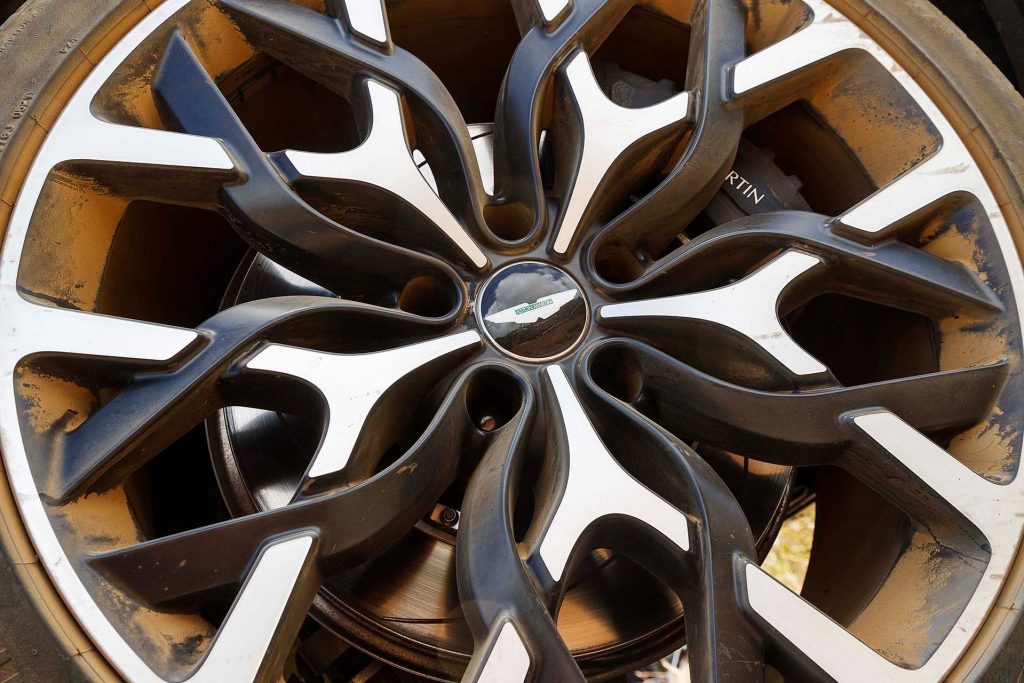 What's special about driving the high-rise Aston is how well it copes with rural roads. The steering is quicker than the norm for the sector, and so too how the DBX resists understeer. The latter is due to the active sway bars, the 48v system keeping body lean to a minimum in the sportier settings, though there's also a contribution from the centre diff which shoves drive aft mainly, along with a rear limited slip differential that can apportion torque left and right. And topping things off is torque vectoring by brake, the ultimate backstop, so all in all this is an SUV that feels dynamically akin to the sports cars that it vaguely resembles. There's not quite the grounded feel of a sports car but then there's the added practicality and occupant space with this. Think genuine room in the rear for three people and a square rigger of a luggage hold that's said to stash 632L of gear (491L to the cargo cover). Buttons on the right side activate seat back releases, doubling trunk capacity. On the left are controls for lowering ride height to facilitate loading. Naturally, access to the hold is by a powered fifth door, though there's no button for that up front.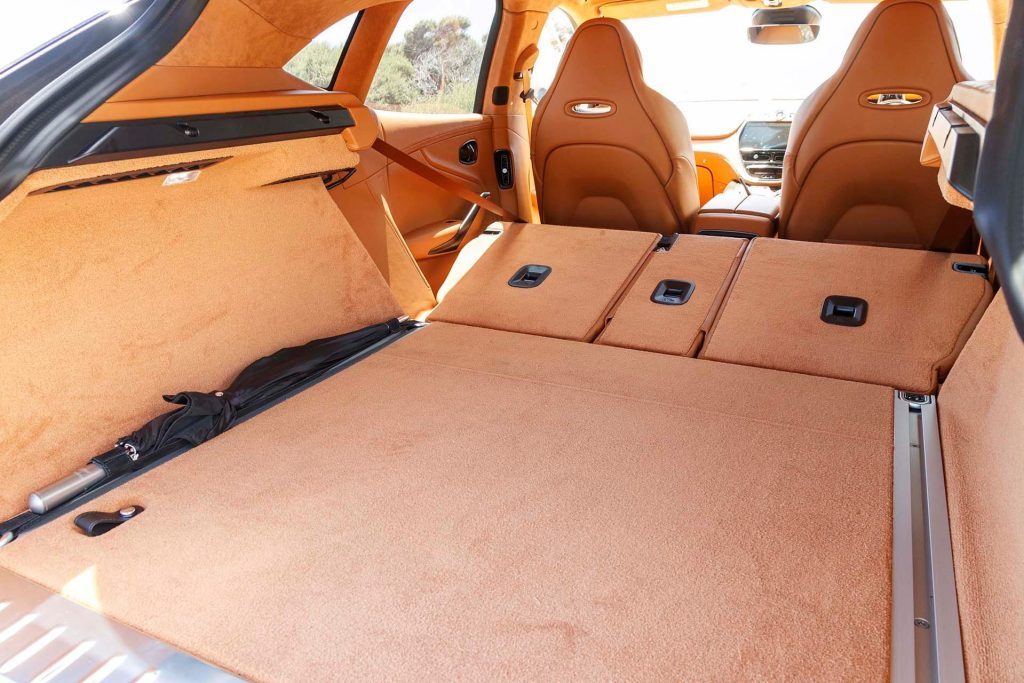 Grand design inside 
And while the interior is appropriately opulent, resplendent in swathes of tan leather right out to the edge of the screen, with some stylish crimps, there are odd omissions on the spec front. Perhaps the weirdest of all is that the central infotainment screen isn't touch activated; rather you access everything by buttons and a rotary controller in the centre console. Or by an assistant who's not that up to speed in an AI sense. And where is the head-up display? Wireless charging is an option too.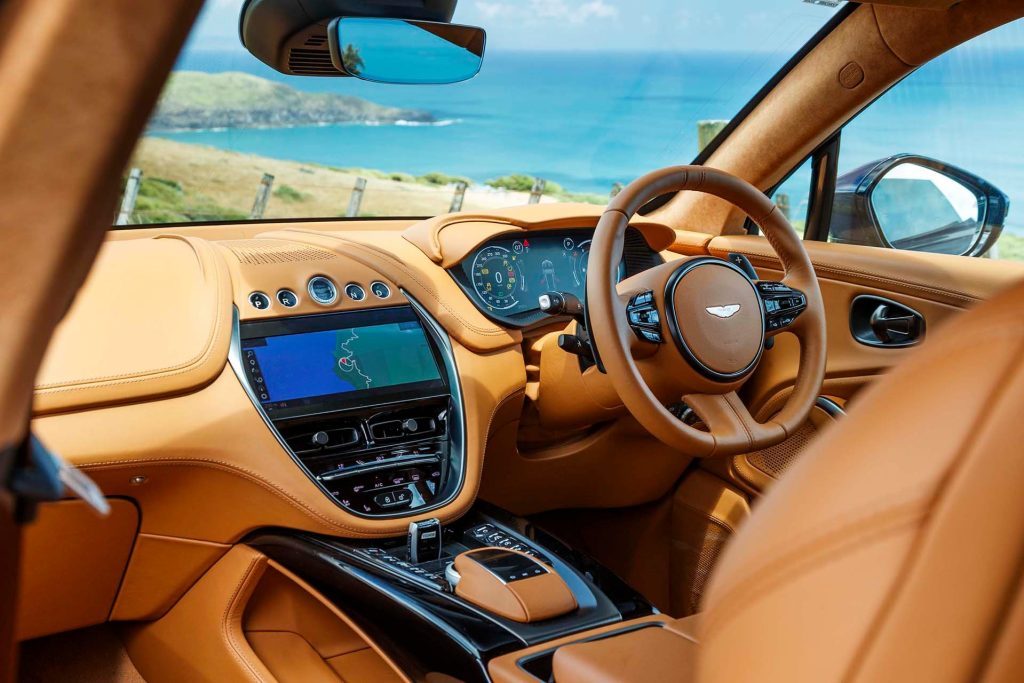 Present as standard are acoustic glass, panoramic sunroof, bi-LED lights, surround camera, three-zone climate air, Apple CarPlay, and seat heaters front and rear. Seat venting is optional. 
Mercedes provides more than just the drivetrain. Plenty of the interior electronic and physical hardware is from Daimler. There are some buttons remaining for things such as modes and the like. Not all will appreciate the placement of the PRND push buttons up high on the centre console, a bit of a stretch for some. Between these is the stop start button, which at least is easily seen. Instruments are clear but the anticlockwise tacho means the needle is too far from the digital speed readout so you cannot take in both at a glance.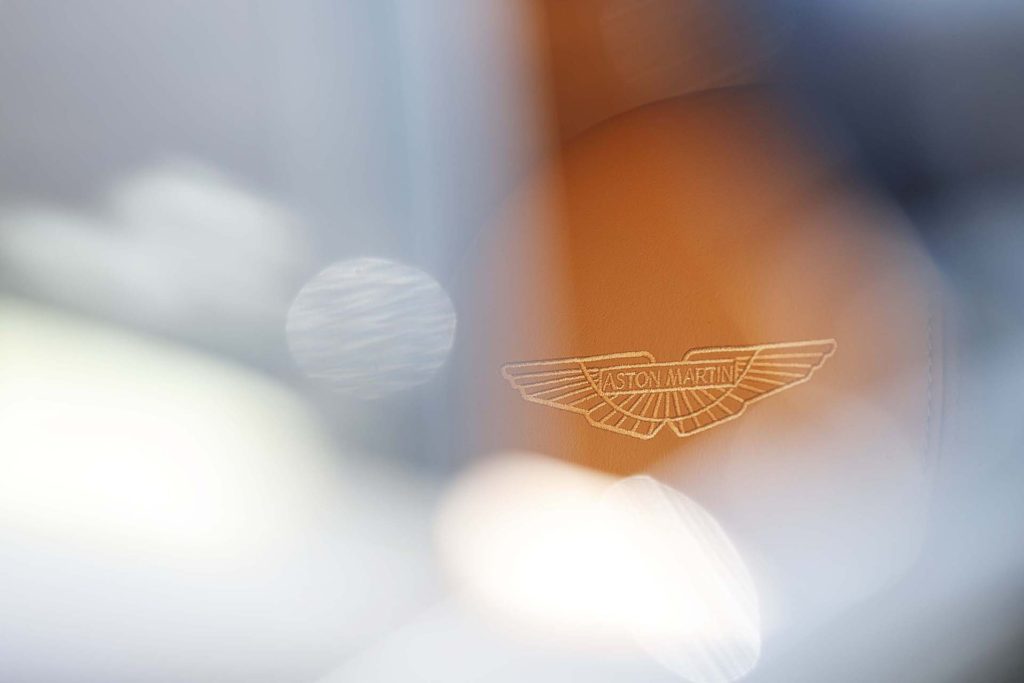 Still, seats are reasonably well sorted, even if the controls for power operation are a bit finicky and the left knee rest could be softer. The floating centre console with storage beneath was once a thing but stuff tends to get hidden there and/or slides out when driving the vehicle as intended. A few of these issues reflect the fact that the project kicked off seven years ago.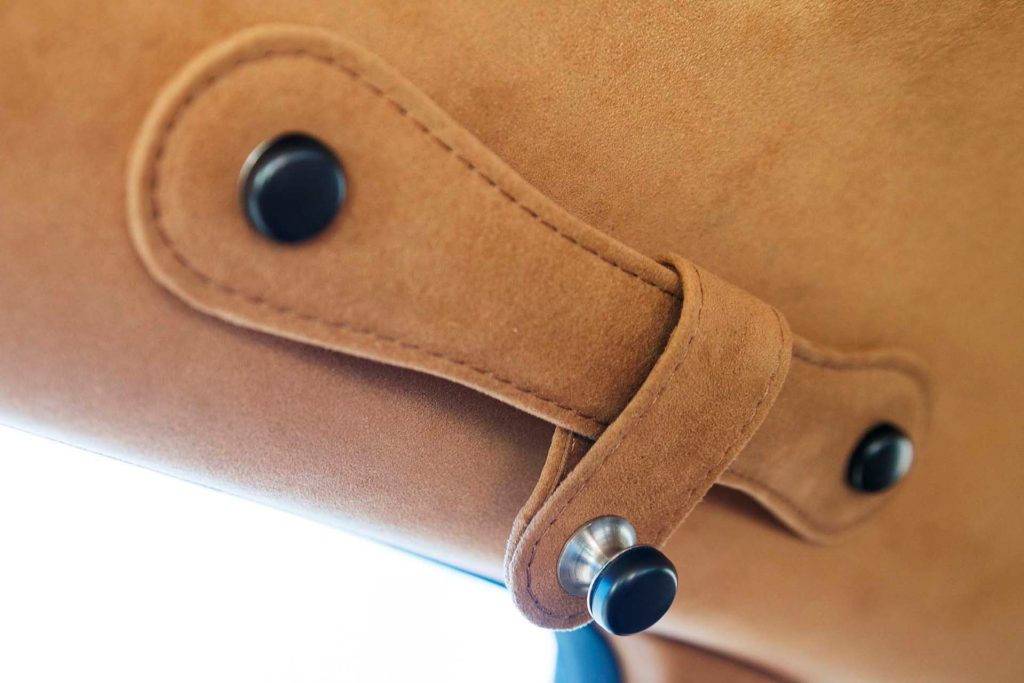 So overall, we'd rate this as a solid pass. There are faster rivals but Aston has incorporated key brand aspects, especially style, the drive itself and a lavish interior, to produce an engaging luxury package that works. 
Being Gen 1, there are some minor things that will hopefully be sorted on the first revision but already DBX is accounting for half of all Aston production and sales, and that's as it should be. Sterling stuff from the Brit then, and this is just the first blush of what's to come, DBX-wise.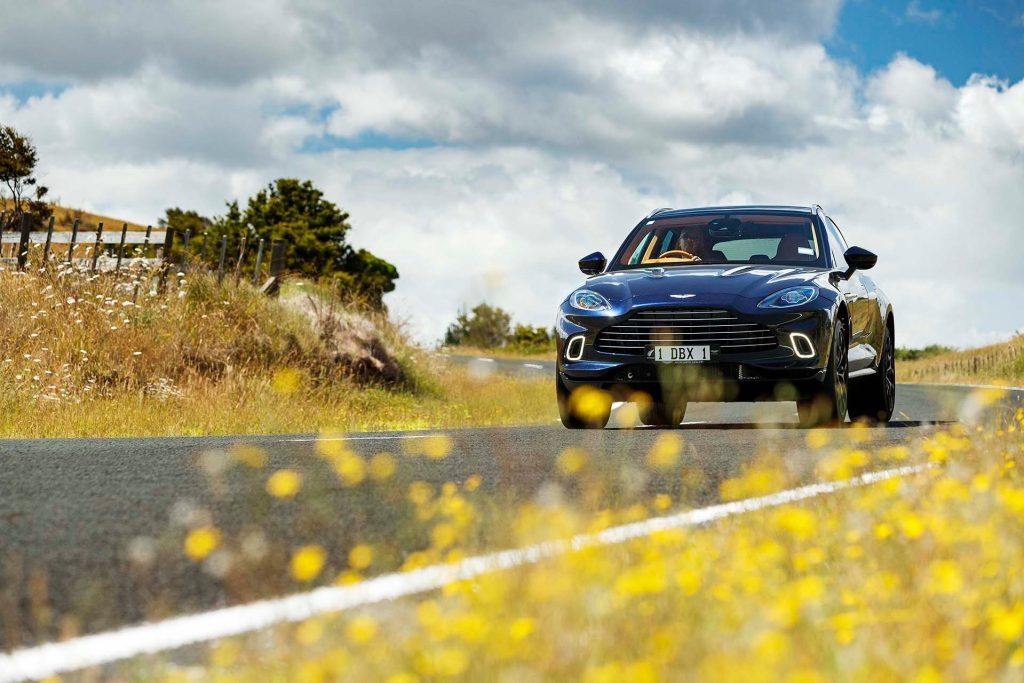 | | |
| --- | --- |
| Model | Aston Martin DBX |
| Price | $330,000 |
| Engine | 3982cc, V8, TT |
| Power | 405kW/700Nm |
| Drivetrain | 9-speed auto, AWD |
| Fuel Use | 14.3L/100km |
| C02 Output | 323g/km |
| 0-100km/h | 4.39sec |
| Weight | 2245kg (claimed) |