On the official NZ Autocar 'Good car, terrible seller' chart, the Kia Stinger has always scored highly. We're big fans of Kia's ambitious rear-driven sports sedan, as is a large chunk of those clanging their keyboards on social media. But, the simple fact is that the model does not sell well.
We reported earlier this year that the Stinger's time was almost up following unsubstantiated claims made in an overseas report that the model would be quietly phased out in 2022 as the brand's Gwangmyeong plant switched tact to focus on electric vehicles. 
Now, at the Los Angeles Auto Show, Kia design chief Karim Habib has dropped the best hint yet that the model's time is almost up, hinting that the fully electric EV6 is set to be the Stinger's direct replacement.
Quizzed by Autocar UK about the future of the Stinger, Habib said that "the spirit of Stinger remains and will remain. I like to think that the EV6 has the genes of the GT. We're doing to do a GT of that, and it has the Stinger in it."
"Stinger has been a transformational car, and opened a whole new perspective as to what Kia can be, sporty and a precision driving tool. EV6 is now doing similar," he added.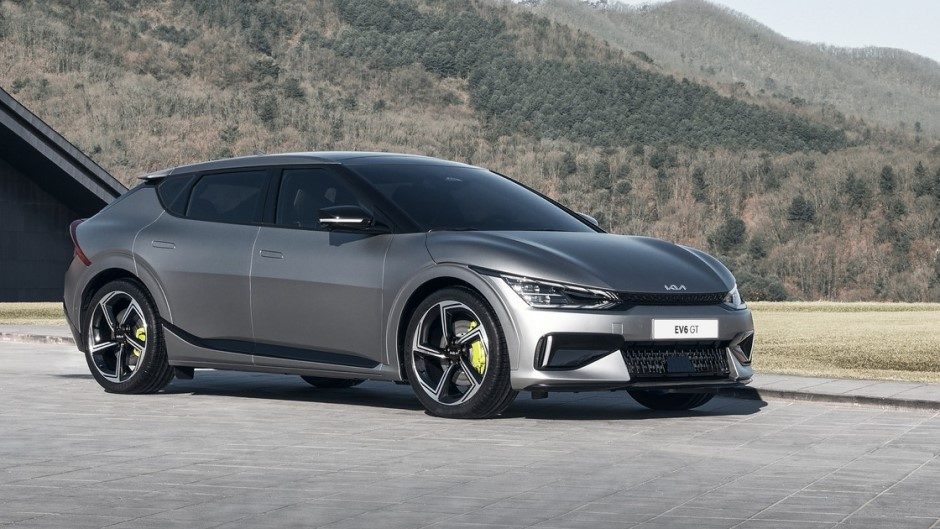 It's not a direct confirmation of what has been suspected for months, but Habib's comments have been interpreted by most as an admission that the EV6 is our Stinger replacement.
This isn't the first time that the EV6 has been teased as a possible replacement for the Stinger. Earlier this year, Kia Australia boss Damien Meredith said "the Kia Stinger has been good to us on many fronts. It's given a performance edge to our brand which we didn't have before," adding that the EV6 "will be the next step up in performance sharpness."
The two models cover admittedly similar ground. Both are performance cars from a company with minimal previous experience in the genre. Both have similar coupe-like silhouettes, similar premium aspirations. Both are halo cars in Kia's line-up … and there's little sense in having two halo cars.
The EV6 has already been confirmed for the New Zealand market, including its flagship GT variant, which packs a dual-motor powertrain producing 430kW of power, 740Nm of torque, and the ability to hit 100km/h in 3.5 seconds.