The Australasian New Car Assessment Program (ANCAP) is planning on implementing stricter rules in its safety testing regime, making it harder for manufacturers to score highly.
From 2023, ANCAP will test how easy it is for occupants to escape from a vehicle when it is submerged under water. We guess they are reacting to climate change, where one in a 100 year floods now happen every other month.
Manufacturers must "demonstrate how their new vehicles can allow occupants to more easily escape a submerged vehicle, or rescuers to access trapped occupants," ANCAP said.
"Vehicles trapped in flood waters or those that find themselves in a lake, river or other body of water are a danger to their occupants and present difficulties for first responders,"
"ANCAP will assess whether car doors are able to be opened without battery power, and electric windows remain functional and able to be opened for up to 10 minutes after submergence."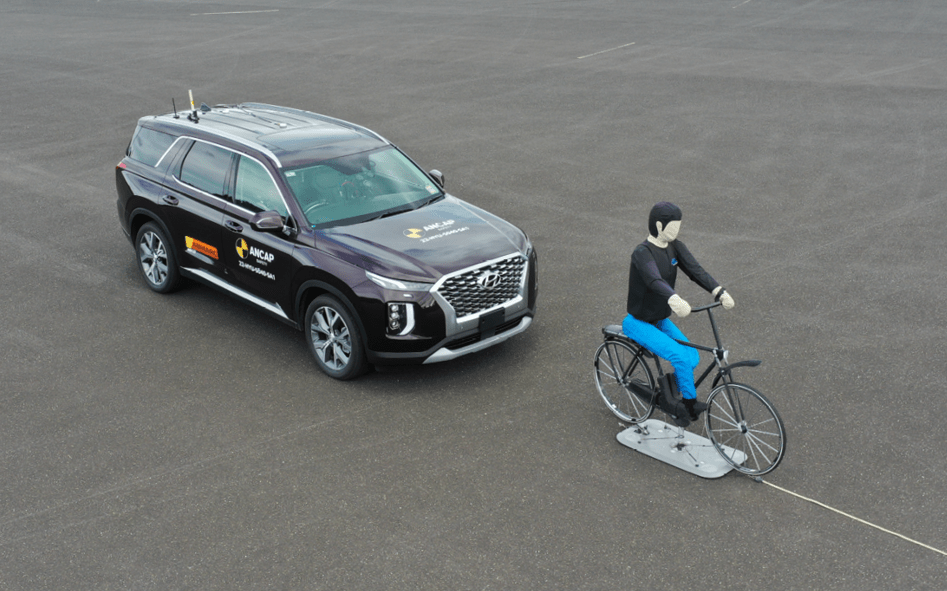 A section of ANCAP's Test & Assessment Protocol document for 2023 and 2024 outlines that manufacturers will need to present data that represents a realistic case and include either full submergence of the vehicle or the window opening functionality under water including the power source and other elements such as body control module, motor, switches etc.
It also states that in the absence of proof that side windows are still functional, the manufacturer must provide a method by which the occupant can open or break the side window to exit the vehicle together with instructions within the owner's manual (e.g. window breaking tool delivered with vehicle, pyrotechnic device, mechanical system, etc).
Collision avoidance testing is also on the cards to become more strict from 2023 to help mitigate scenarios like cyclists crossing the path of a turning vehicle and cyclists approaching from behind when opening a vehicle door.
More information will be revealed later this year on the updated testing regime.