Hyundai New Zealand announced it will launch a mid-duty truck known as the Hyundai Pavise, in New Zealand next month. The new model joins the Mighty light duty and Xcient heavy duty models as the brands key models locally.
Hyundai New Zealand CEO, Andy Sinclair said, "Pavise open up a new sector for us. We have only had product for the light and heavy-duty markets, so Pavise allows us to enter a new market which we're excited about."
"Our Mighty product is well received by our existing customers, so with the arrival of Pavise we're able to extend our product offering to support their fleet requirements. In addition, we are able to build factory box and refrigeration bodies in Korea, enabling us to better meet our customers' needs of quicker body build times."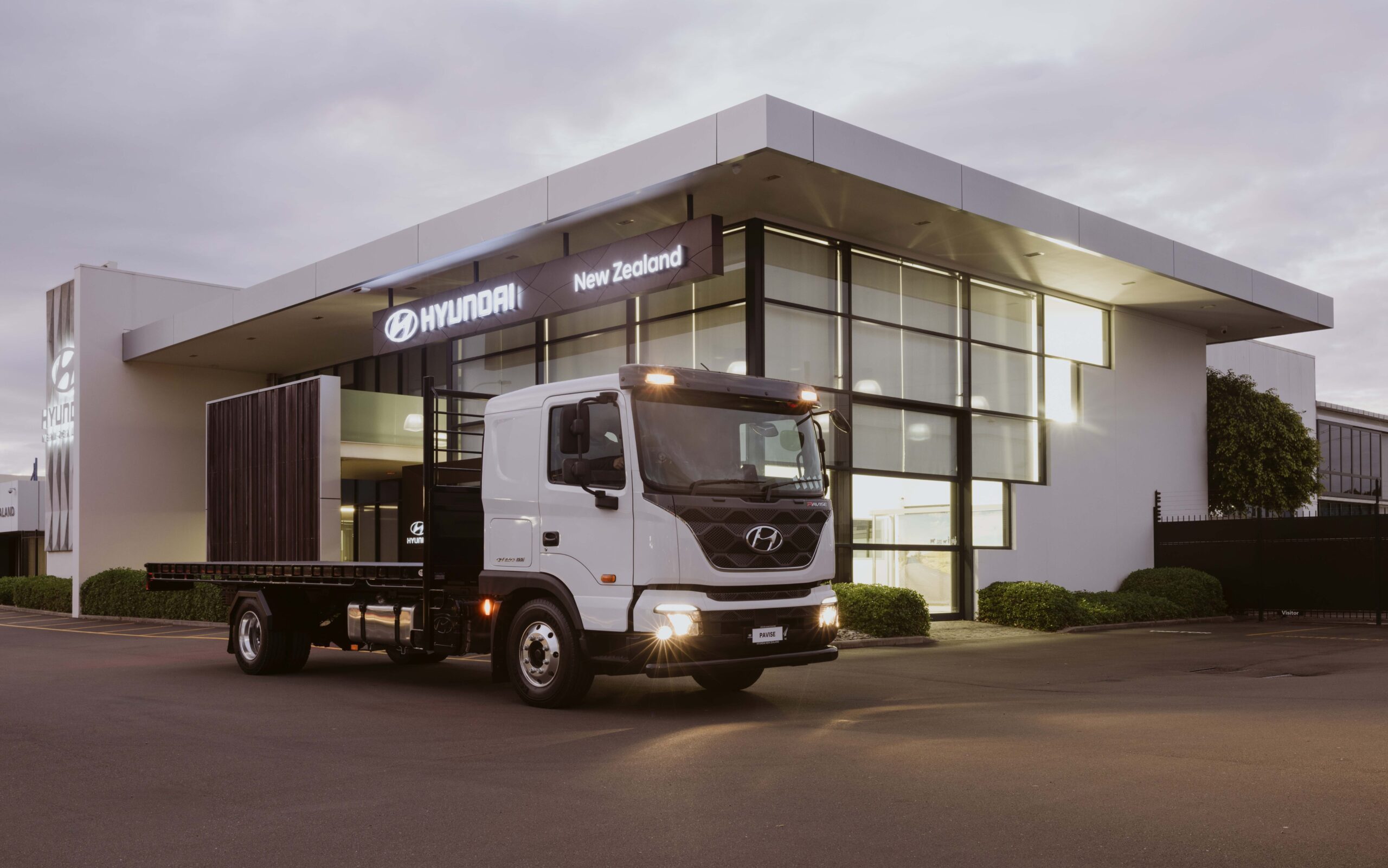 Power for the Pavise comes from Hyundai's own world class 5.9L turbo diesel engine with a power output of 183kW and 853Nm.
Additionally, the 5.9L six-cylinder turbo features new 'low friction' piston rings and improved cooling performance that help set a new benchmark for fuel efficiency and smoothness.
It is married to a new ZF Automated Manual Transmission (AMT), whose advanced capabilities include continuous real-time monitoring of the driving scenario to ensure optimal efficiency of the gear shifts and fuel consumption.
In addition, Hyundai's Advanced Eco Roll shifts into neutral gear to improve fuel efficiency and fuel economy by 2-3 per cent by taking advantage of downhill coasting and flat runs.
The light distribution surfaces of the headlamps have been maximised to improve visibility at night.
The wide outside lockers are a useful space for storing frequently used tools, a road emergency kit or other trip essentials.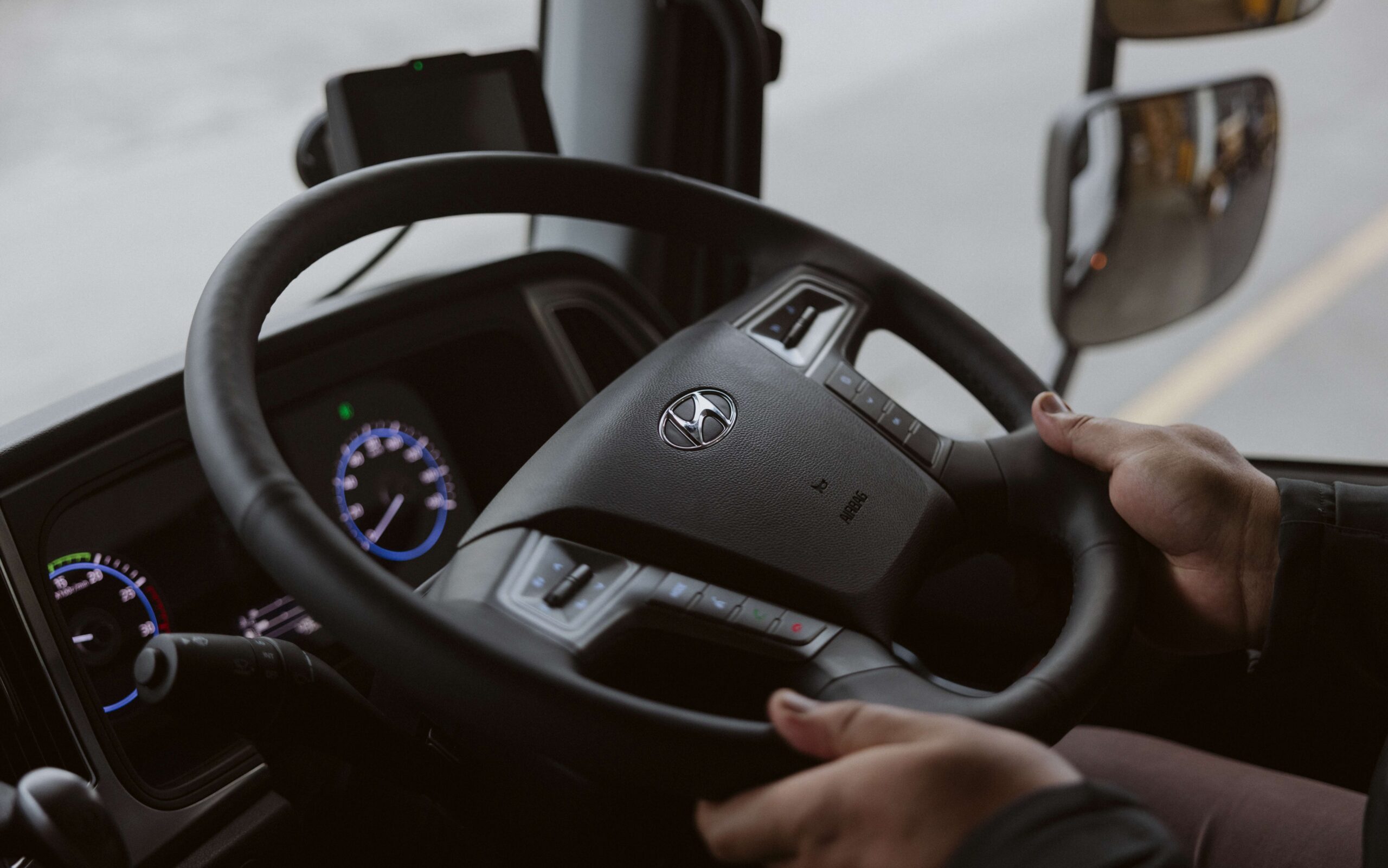 Inside the cab, the Pavise has a European-inspired design with influences from the Hyundai passenger vehicle line-up, making it more comfortable for the driver and passengers. Pavise gives you a cab that is 31 per cent larger than the industry standard truck.
The cab includes a bed and a handy tip-up passenger seat that gives you extra room whenever you need it. The backrest folds flat to provide you with a nice flat workstation area.
The Pavise's cab suspension mitigates cab vibrations and shocks and minimises cab roll during turning manoeuvres to provide a comfortable, stable and quiet ride. While the rear air cushion maintains a stable vehicle posture for better ride comfort while also allowing the adjustment of the cargo bed height when loading and unloading.
The heated leather steering wheel houses the most frequently used controls, so no need to take your hands off the wheel to answer calls or adjust the audio.
The 5-inch dual-mono TFT in the gauge cluster displays a wide range of information with superb clarity and easy-to-understand graphics, while the 8-inch infotainment unit comes with navigation capabilities and a touchscreen interface that allows for fast and intuitive menu scrolling and feature selection. There's Bluetooth support for smartphones with Android Auto, Apple CarPlay and MirrorLink.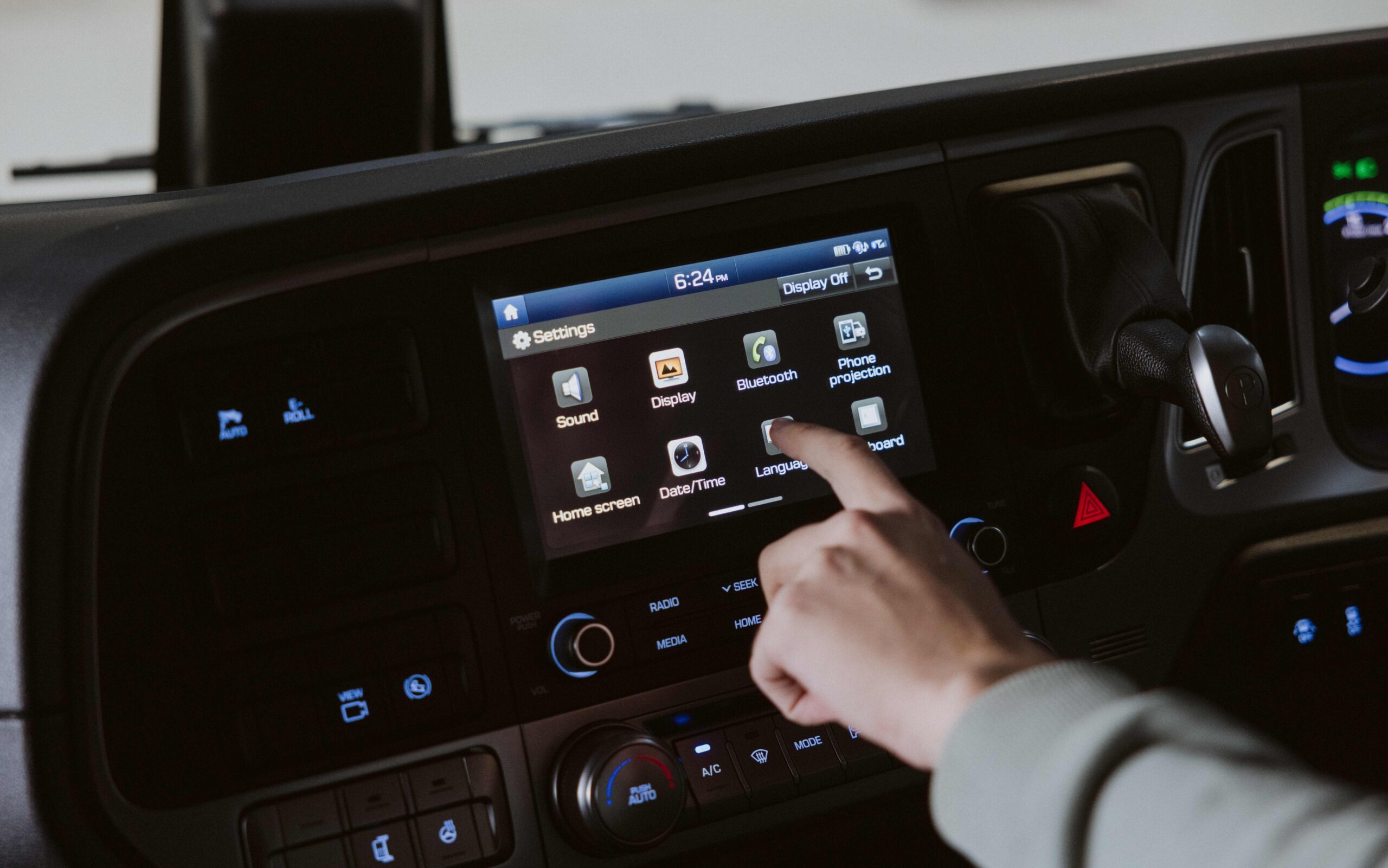 The Pavise showcases the latest in active safety technology including Hyundai SmartSense features too.
"The Pavise has the most up-to-date technological crash avoidance systems including forward collision avoidance, lane departure warning, vehicle dynamic control, autonomous emergency braking system, electronically-controlled brake system, and both driver and passenger air bags," adds Sinclair.
The dual Airbags provide wide coverage to protect not only the chest and the knees and the Rear View Camera provides an extra-wide angle view of the rear when reversing thus reducing the risk of damage. Plus thanks to Water Repellent Glass, water droplets never get a chance to form but flow easily down the glass for excellent visibility.
With a choice of two chassis sizes, the Hyundai Pavise is sure to handle every challenge in front of it.
Key specifications:
| | |
| --- | --- |
| GVM | 15,500kg/12,000kg |
| GCM | 25,000kg/21,000kg |
| Wheelbases | Extra Long Medium 4,900mm/Ultra Long 5,700mm |
| Engine | 5.9L Diesel 6-Cylinder Turbo |
| Max Power | 183kW |
| Max Torque | 853Nm |
The new Hyundai PAVISE will be available for viewing at Hyundai Truck Dealers around the country from late July.