Only a handful of holdout brands haven't released a plug-in vehicle of some kind, let alone a hybrid. Italian marque Alfa Romeo is one of the last pure internal combustion engine brands on the market, but that's changing soon.
The marque is set to pop its electrification cherry next year with its new Tonale compact SUV, which will be the first electrified model for the marque. Now, the brand's chief executive has begun drip-feeding information about its first fully electric vehicles, due in 2024.
Speaking to UK outlet AutoExpress, CEO Jean-Philippe Imparato confirmed that the firm's Giulia nameplate will be going electric. And, that it could even come with a go-faster Quadrifoglio variant.
"Alfa Romeo will have a future for Giulia, and will do the job for SUVs too, because we are Chinese and we are American, but that shape of the Giulia is fantastic, I don't want to lose this," he said.
"The car is absolutely gorgeous, so there is a future for this type of car, but it will be a future that will be electrified. It means probably 100 per cent full BEV [battery electric vehicle] for Alfa Romeo."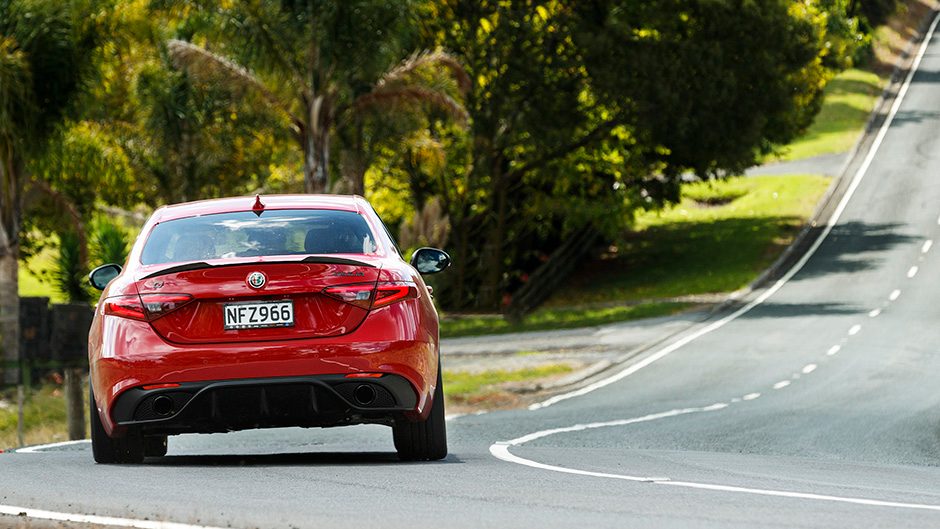 Like a lot of brands, Alfa Romeo is asking the question of how it can remain relevant and distinctive relative to other companies in an EV world. To Imparato, the answer it seems is to continue to focus on high performance and driving pleasure.
"I have to make some big choices. If I want to have more than an average level of performance, I must be bold," he added.
"If I say I go electric, I go electric. I'm not half pregnant, if you see what I mean? It doesn't work. It is a risk, but that's normal. We are here to take some risks, but we have passed the tipping point for me.
"I would love to have this 'light is right' tagline for Alfa Romeo. Even if I have one tonne of battery behind me, I want to convey an idea of lightness, even if I am electrified. It's a fundamental of Alfa Romeo and we are building this new range based on that."
It may not be just about Alfa Romeo's existing nameplates, either. It's been teased numerous times over the last 12 months that the marque could bring back the GTV and the Spider. Speaking to Autocar UK, Imparato said that he's keen to bring the two back to life.