We've had a shot in the electric Opel Corsa, and now it's the turn of the ICE-powered version, available here in SRi trim alone.
At $36,990 a circa $2500 rebate makes it $34,500. That compares with just over $51k for the Opel Corsa-e, with similar performance. There's less range anxiety with the ICE model, counterbalanced by less environmental impact and a quieter cabin with the EV. However, the savings on the fuel burner are hard to overlook; you're unlikely to drop $17k on gas during your ownership. Moreover, electricity ain't free, the equivalent of 40c per litre if you're using off-peak power.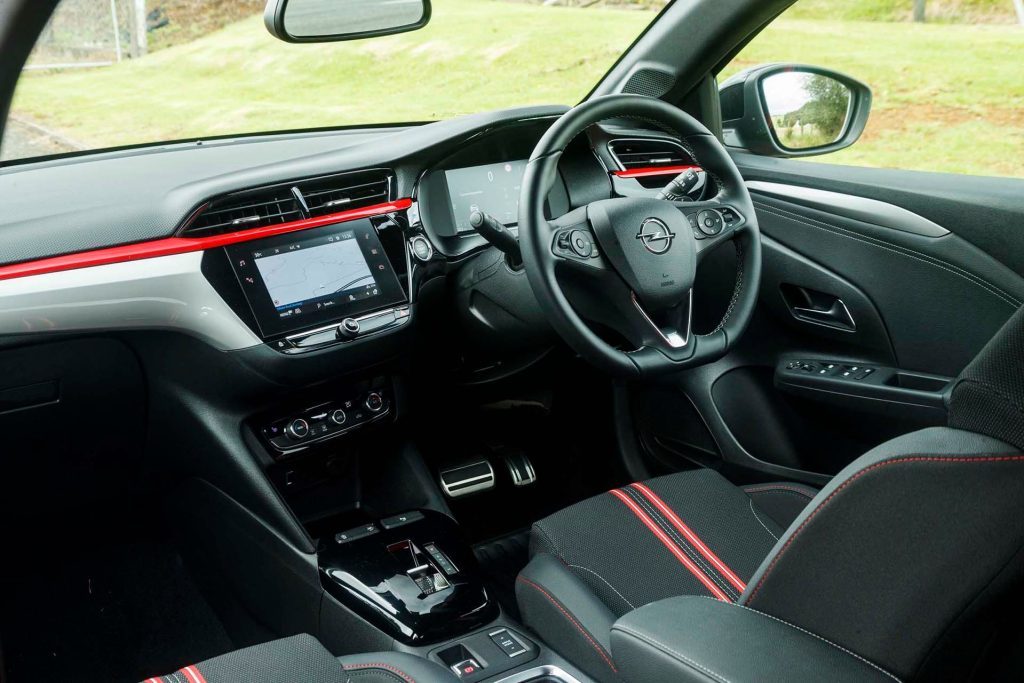 The upfront cost to minimise your local carbon footprint and avoid servos with the Corsa-e is substantial. There are spec differences too, despite both being SRis. The cheaper Corsa doesn't get adaptive cruise and nor does it come with a heated steering wheel, though both get seat heaters. There's no lane positioning in the cheaper car, and the AEB system is less sophisticated. The ICE-powered car has no alarm system, though it does alert you audibly when it automatically locks and unlocks. That's real handy. Alloy wheels are black whereas those on the Corsa-e are two-tone in colour. Both variants come with the adaptive matrix LED headlights and autodipping function. Otherwise, powertrain aside, they're the same. Each variant has the option of a panoramic glass roof with an interior sunblind, adding $1990 to the bottom line, while metallic paints and a solid white colour add $550.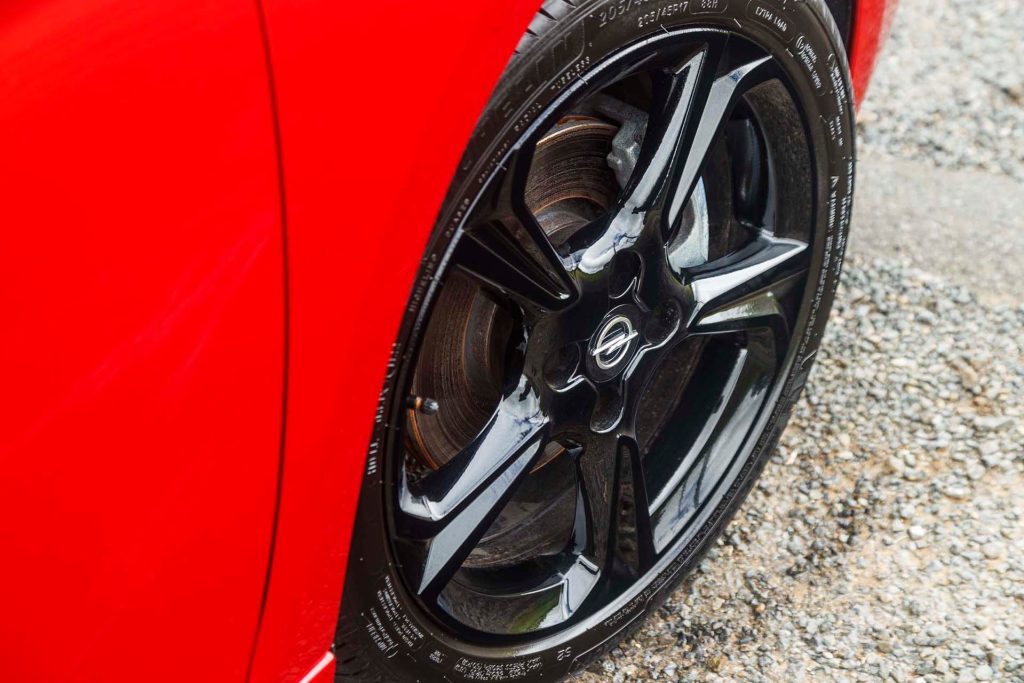 The petrol-powered vehicle comes with an eight-speed auto, and that includes paddle shifters and a dedicated manual mode. Other items that are notable on our red tester include a blackened roof, sports seats, rear window tints, three drive modes (Normal, Eco, Sport), a by-wire shifter, and an electronic parking brake.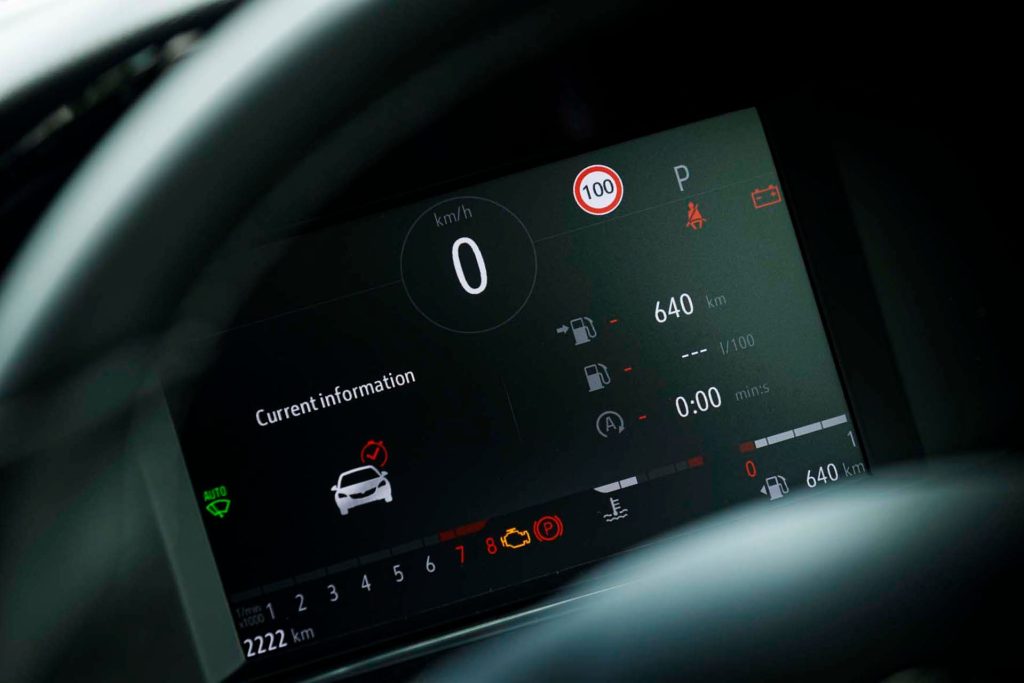 Hit the start button and 10 to 1 nothing happens. Hold your finger there for longer and it gets the start-up message. Then the 1.2 IL3T fires up, its thrum recognisable as the ubiquitous wee PSA unit. It's a likeable little engine with a claimed combined fuel use figure of 5.2L/100km; we got low sixes. If you're an eco nut by all means select that setting but it's a bit of a performance buzz-kill. Progress is much more satisfying in the default Normal which is where it will stay most of its life. Sport is zippier still, revs rising a bit higher before upshifts. It's best reserved for sunny days and for dream roads you'll seldom ply.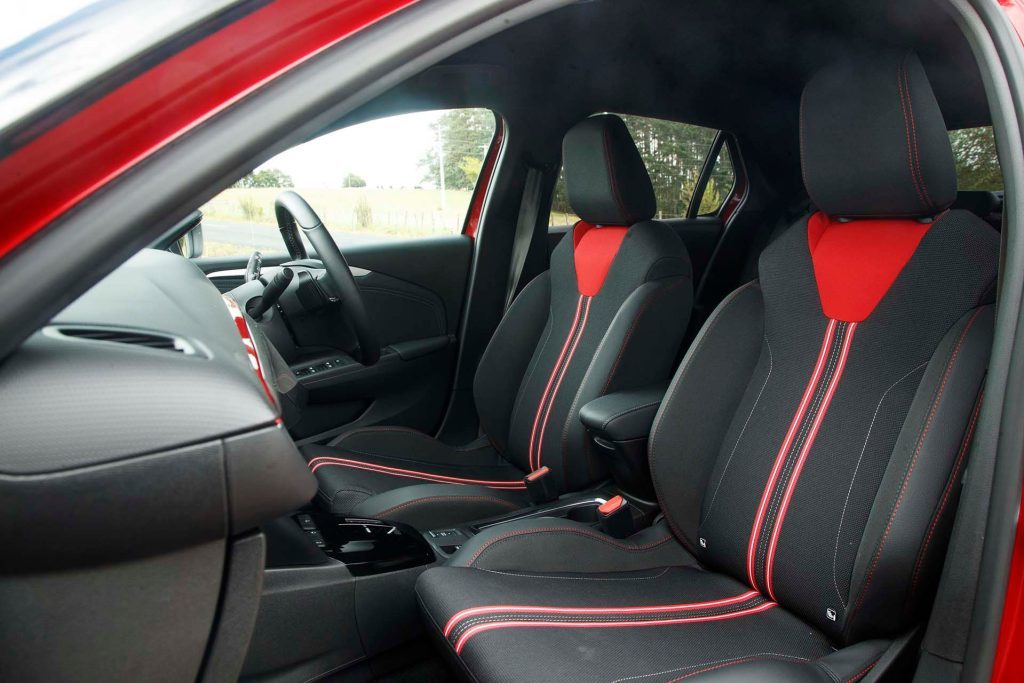 At 100km/h the 1.2 is turning over at 1800rpm in eighth…for a while; even in Normal mode it defaults back to seventh, which means fuel use of around 5.5L/100km on the motorway at that speed. That gives a theoretical range of 800km. Good luck with that though. The DTE meter suggested 600. And that was going easy so to get into the fours you'd probably not be exceeding 80km/h. But then that's the default speed limit for much of the country now, right?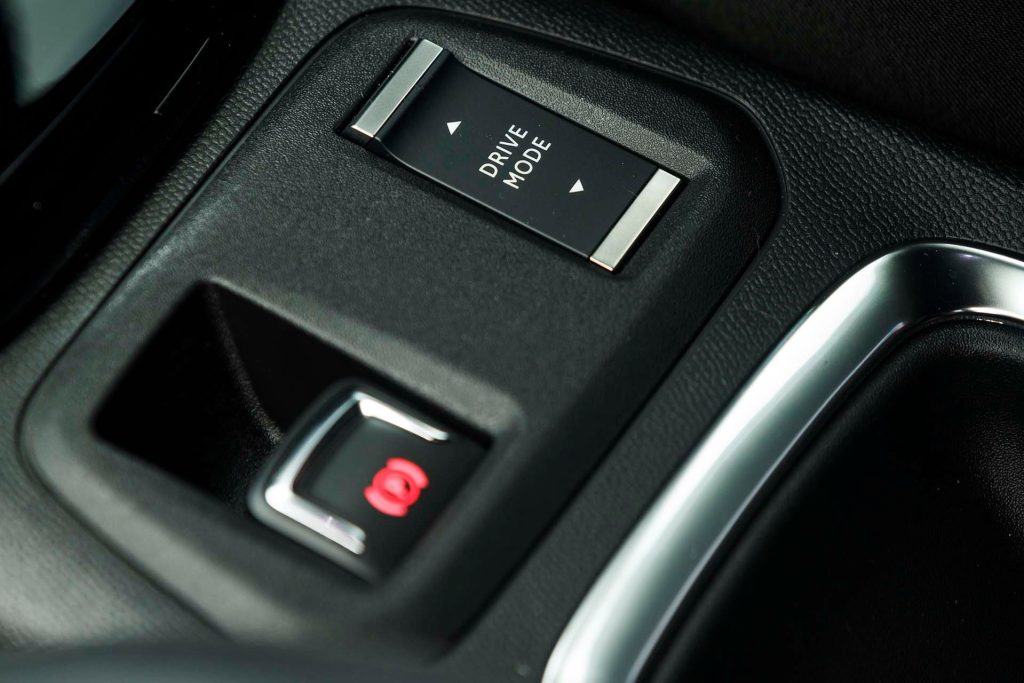 It's a stroppy engine this, generating 96kW and 230Nm from 1750rpm, and it beavers away happily in the 2000-3000rpm zone.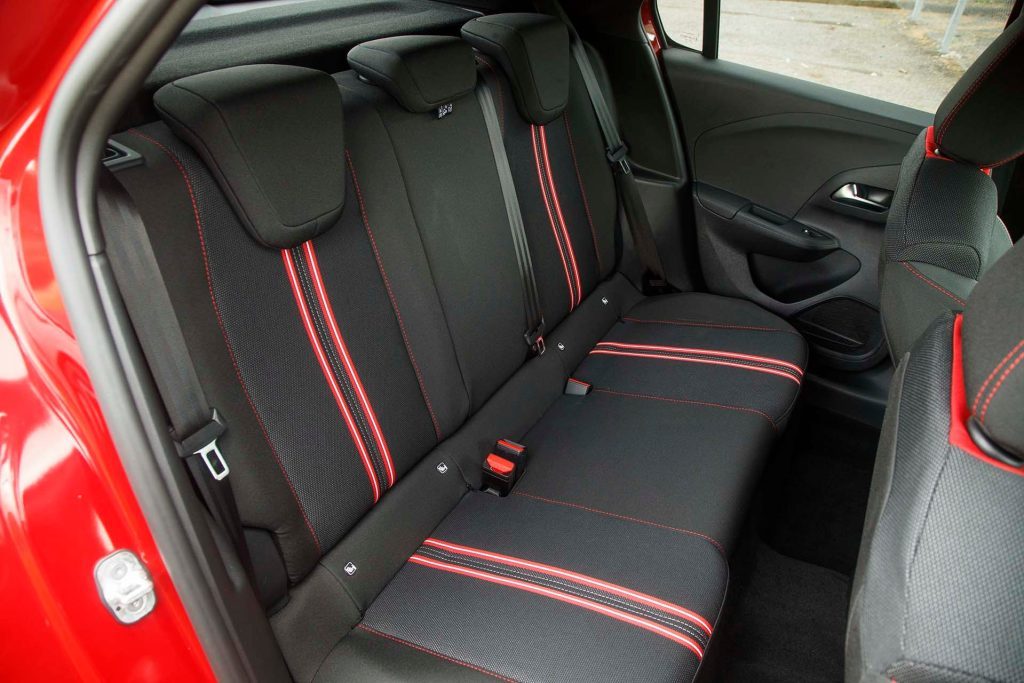 We took this town car for a spin in the country. The most notable aspect, unfortunately, is tyre roar which can be intrusive at times. Ride quality is firm but fair in the main, only jiggly over shorter bumps. That also means this can corner with reasonable conviction, the premium rubber keeping the show well and truly paint side up. We like that lane keeping can be cancelled at the touch of a button, and that makes it steer truer. The single zone AC system is also separate from the too-small and fussy touchscreen. It's set out below that with small icons so easy use takes a bit of familiarisation.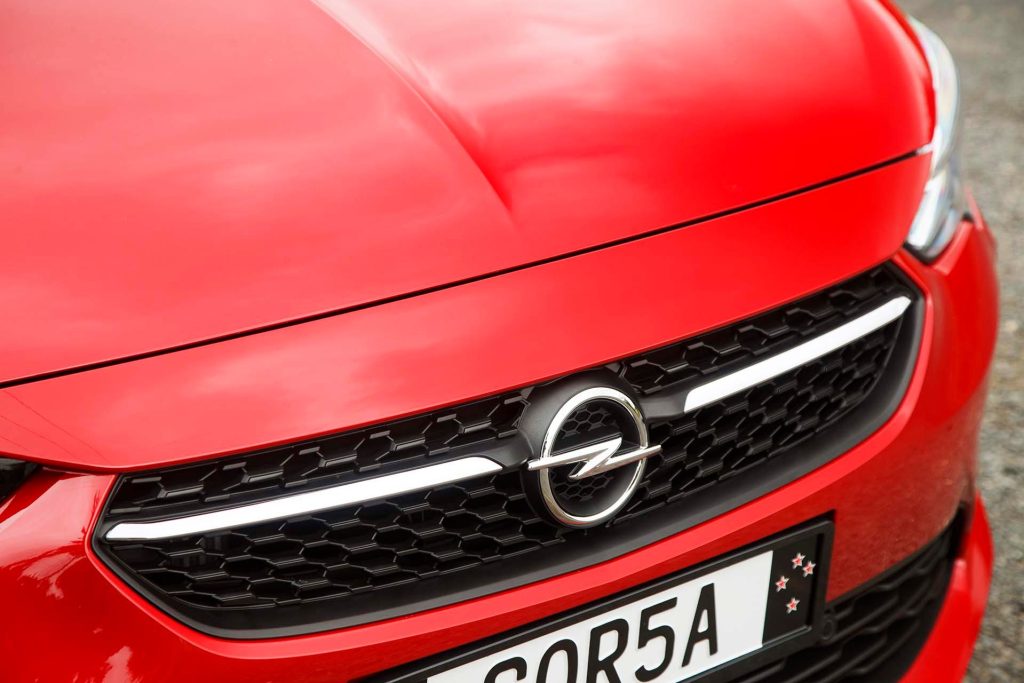 A panoramic camera makes parking simpler, along with parking sensors to avoid objects in close proximity, and there's a centrally located volume control. The lack of lumbar adjust is annoying for those with dodgy backs. We were disappointed to hear a couple of squeaks in the dash somewhere after only 2200km but then firm suspension sometimes does that. There's no spare – there is a space for one – so the thin and flimsy boot floor droops if it's not exactly in place.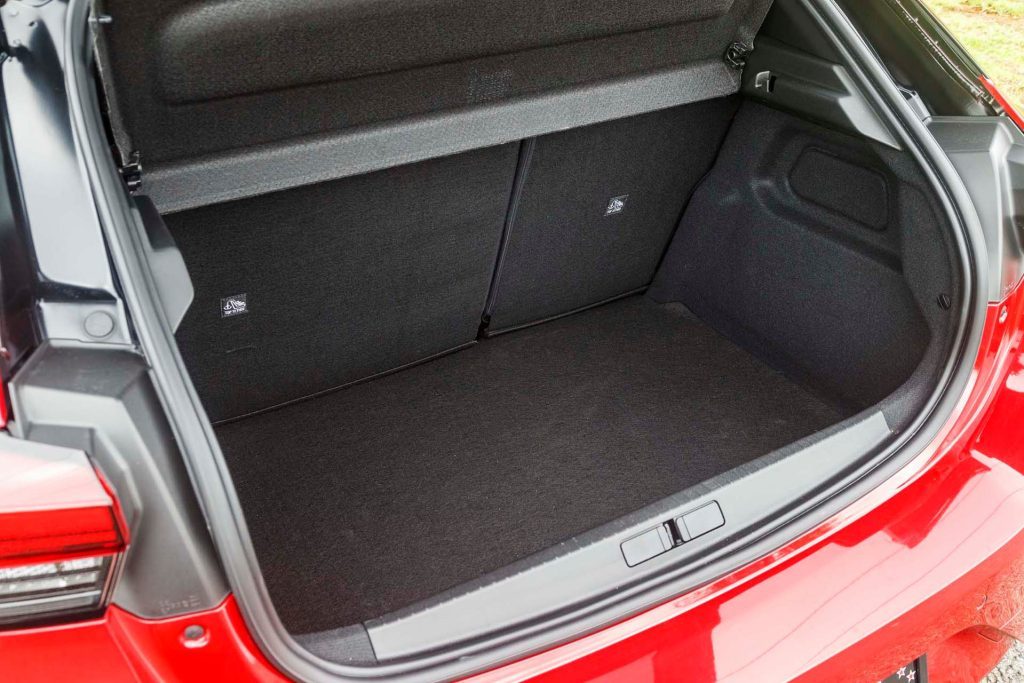 Corsa is due a mid-cycle refresh some time this year, comprising new 'Vizor' front end styling with slimline LED headlights, like the Opel Mokka, and likely an upgrade to a 10-inch screen which would be welcome. Those not willing or unable to stretch to $50k for a small electric hatch might well think they've scored a bargain with the well specified petrol Corsa, especially with its five-year warranty. It didn't become Britain's best selling small car for no reason.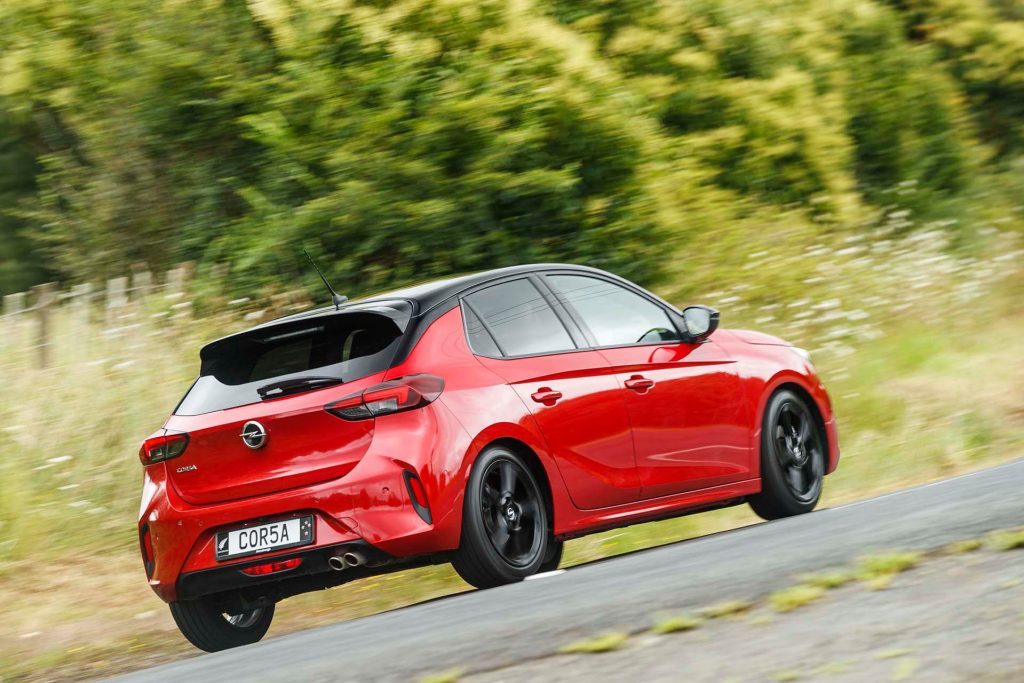 | | |
| --- | --- |
| Model | Opel Corsa SRi |
| Price | $36,990 |
| Clean Car Discount | Rebate – $2438 |
| Engine | 1199cc, IL3, T, DI |
| Power/Torque | 96kW/230Nm |
| Drivetrain | 8-speed auto, FWD |
| Fuel Use | 5.2L/100km |
| C02 Output | 120g/km |
| 0-100km/h | 8.85sec |
| Weight | 1158kg (claimed) |