Nissan has recently launched new Pathfinder and X-Trail SUVs, and now the Nissan Qashqai arrives. Think of this as X-Trail junior. We drive it in Oz.
It has been quite the year for Nissan, with the launch of the new Z car, X-Trail, Pathfinder and now the third-generation Qashqai compact SUV, sporting a fresh platform, powertrain and safety tech, amongst other things.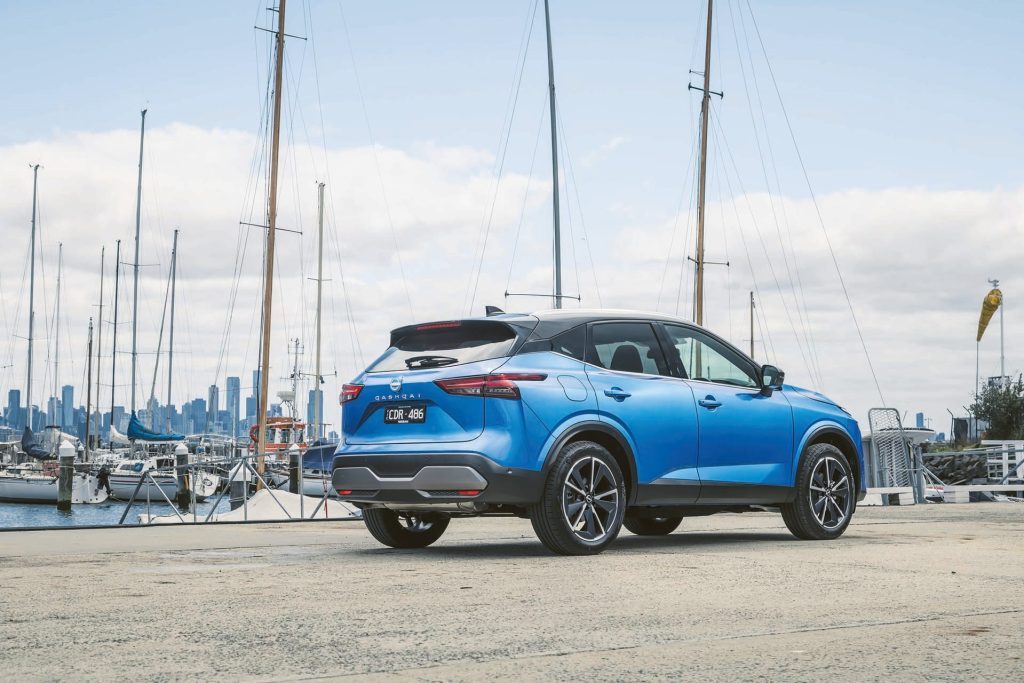 But the new car barrage isn't finished yet, for there are e-Power versions of Qashqai (2WD) and X-Trail (AWD) about to dot down here, and then what may well be one of the signature cars for 2023, the fully electric Ariya.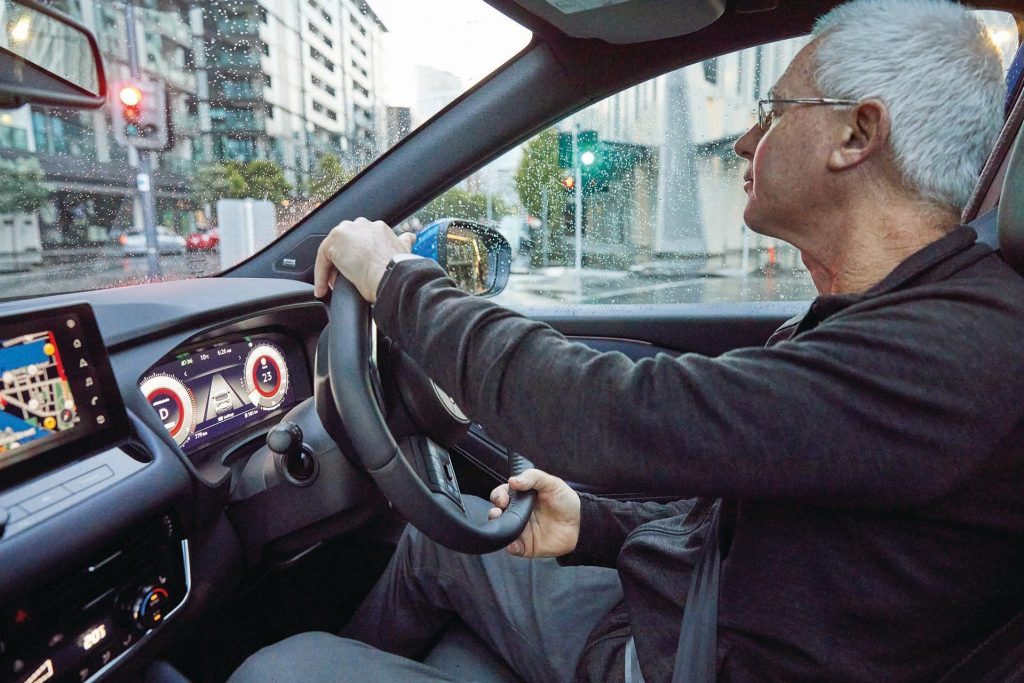 Back to the subject in hand however and new Qashqai is genuinely all new, as mentioned, right down to its comprehensive onboard technology. It is bigger and roomier than before but smaller than the aforementioned Ariya which is X-Trail sized.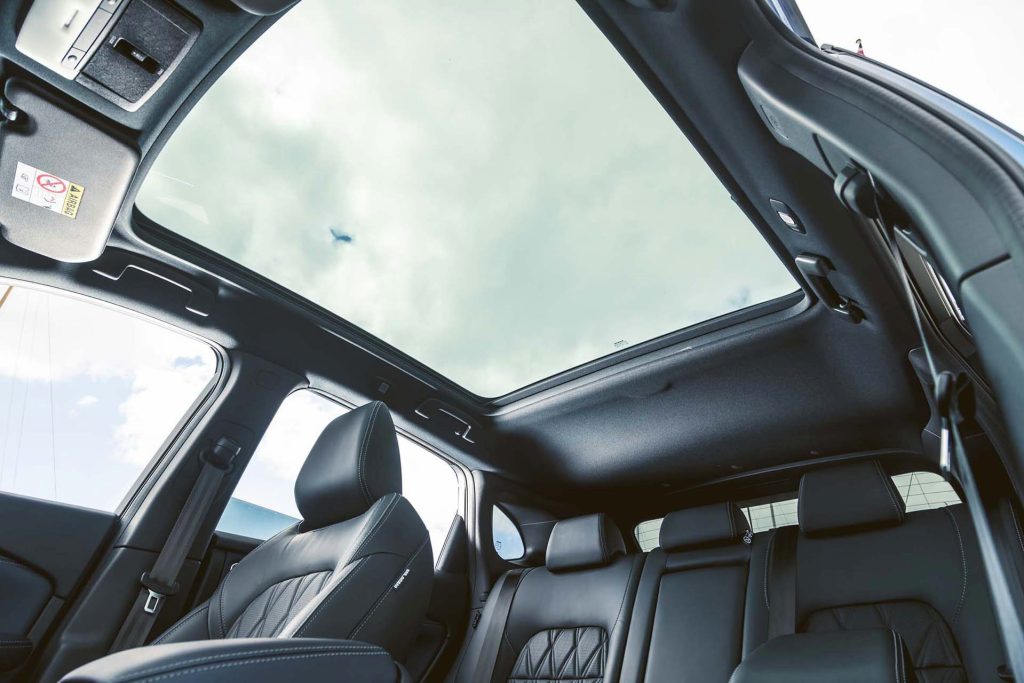 Mention of which, if you think of Qashqai as a compacted X-Trail you're not far off the mark, the major difference being the powertrain. New Nissan Qashqai is bigger all round than its predecessor by between 19 and 31mm for the major dimensions, with more shoulder room up front (+28mm), and more legroom in the rear (+22mm). Length is out to 4425mm, up 31mm, and width grows by 29mm to 1835mm, amongst the widest in class.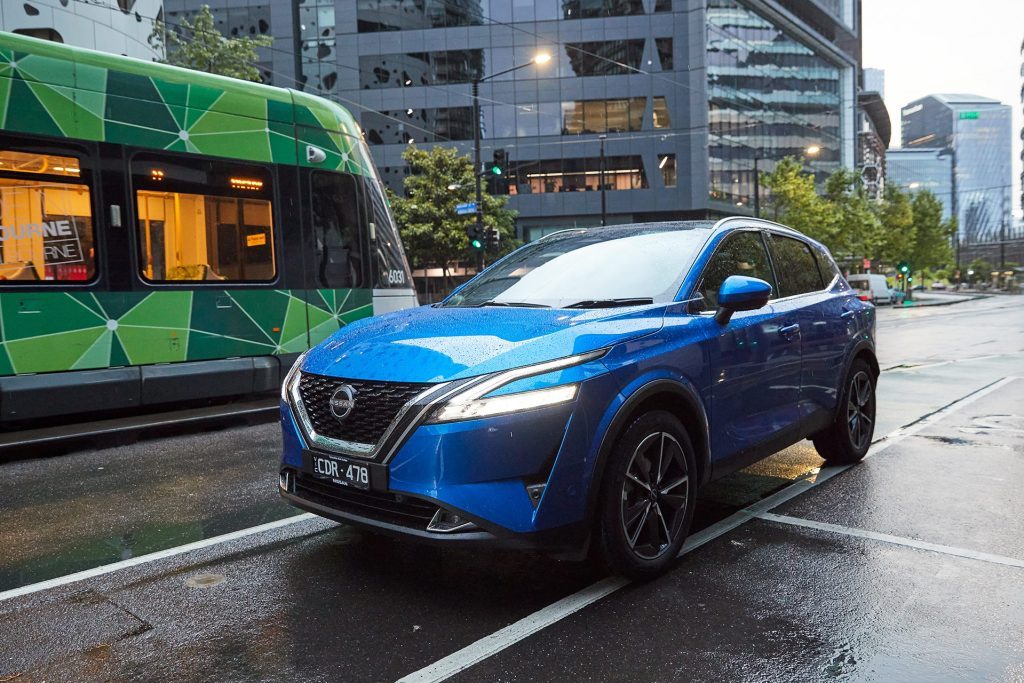 Nissan is aiming it at small families (no seven-seat status like X-Trail but it features the handy 85-degree rear door openings) and the traditional buyers of such vehicles, the empty nesters.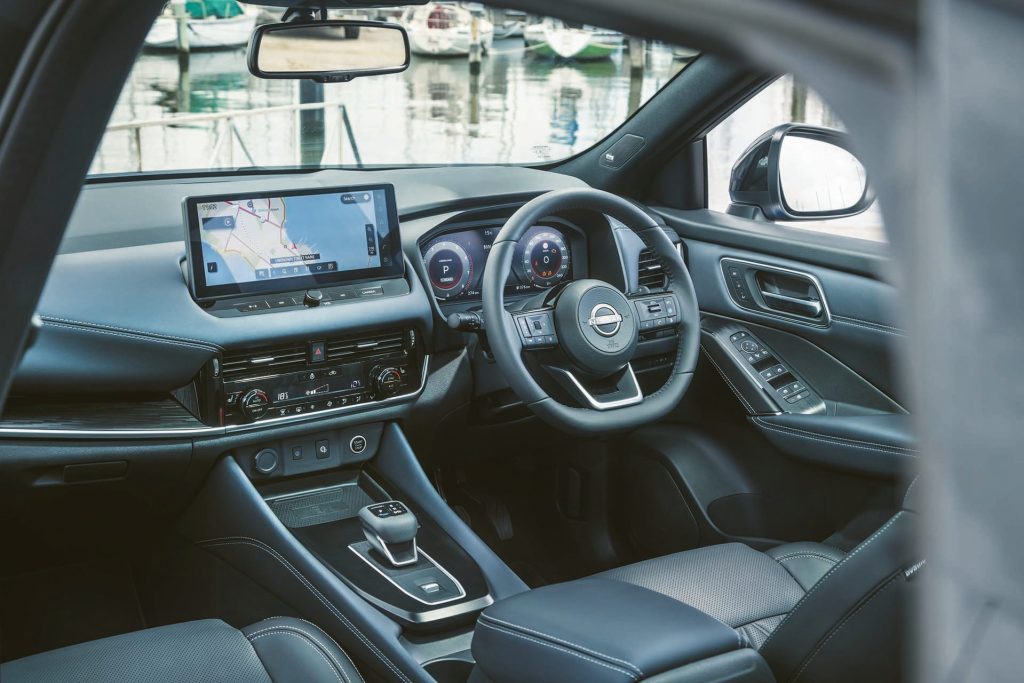 Luggage capacity has improved, the key figures being 429L, expanding with 60/40 split folding to 1524L. The top Ti-L model features the "Divide-N-Hide" luggage storage system and a gesture controlled power tailgate. Other luxury features in Ti models include massage seat function, a panoramic sunroof with electric blind, 10-speaker Bose sound system, 10.8-inch widescreen head-up display, a Qi charger, and heated seats and steering wheel. There's also intelligent park assist that does the space math and wheel twirling for you, with prompts for the driver during the process. It can slip into what seems impossibly small spaces, and you can massage the process manually. It works well.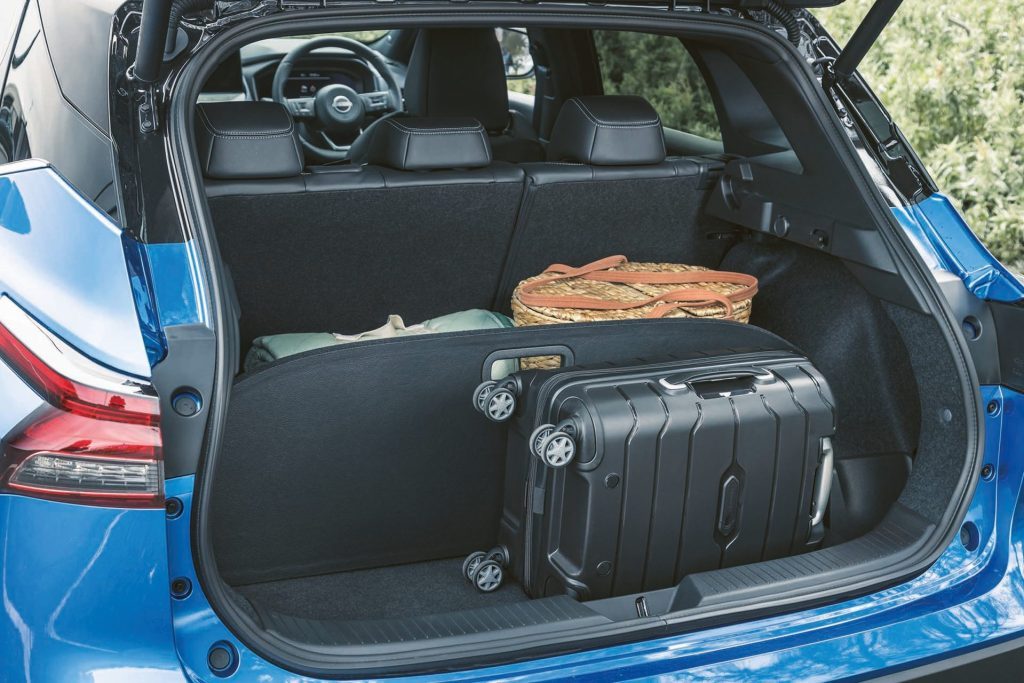 Qashqai has been a cash cow for Nissan. It came along in 2006 when the crossover trend was just beginning. Over five million QQs have been sold in sixteen years. It has been a good seller for Nissan NZ too, rivalling X-Trail at times. In the UK it officially topped the best selling new vehicle list in 2022, comfortably ahead of second placed Corsa.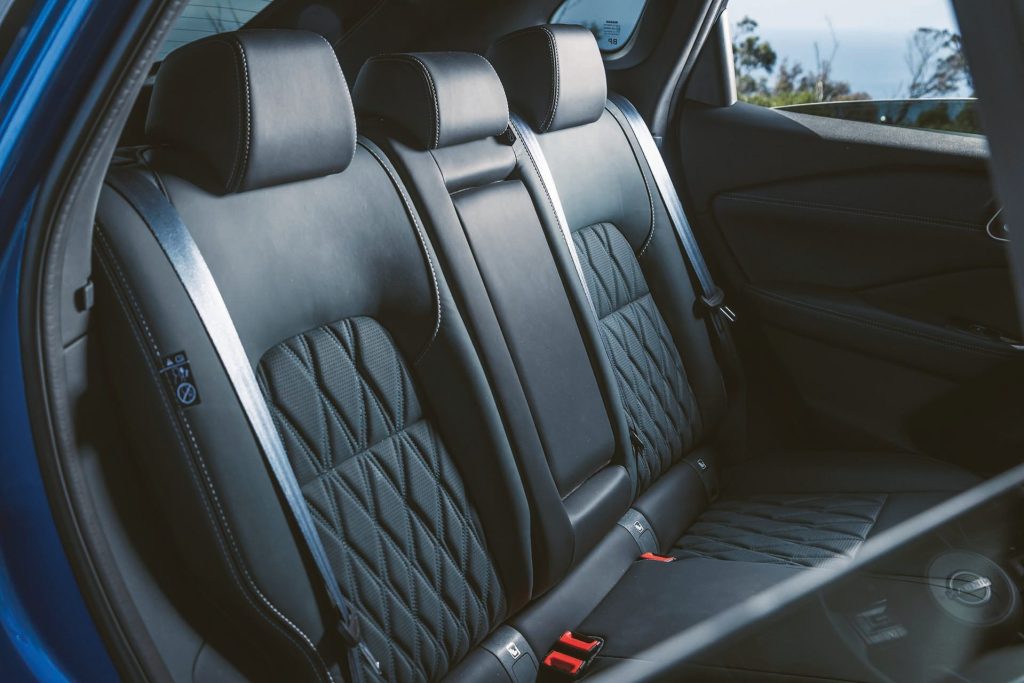 That's likely due to its bold new family look, increased interior space, and new safety and infotainment specification. We should perhaps look at the safety aspect first because ANCAP recently awarded the newcomer with solid scores across the board. It achieved a 97 per cent result in the Safety Assist section which addresses collision avoidance. The comprehensive Nissan Intelligent Mobility safety system applies to all vehicles, including items like AEB, BSM, TPM, RCTA, lane departure warning and lane keeping, adaptive cruise, and traffic sign recognition, along with seven airbags, (one to avoid head collisions between front seat passengers). Upper level Ti and Ti-L models add features like the ProPilot system (semi autonomous drive on highways) and head-up display.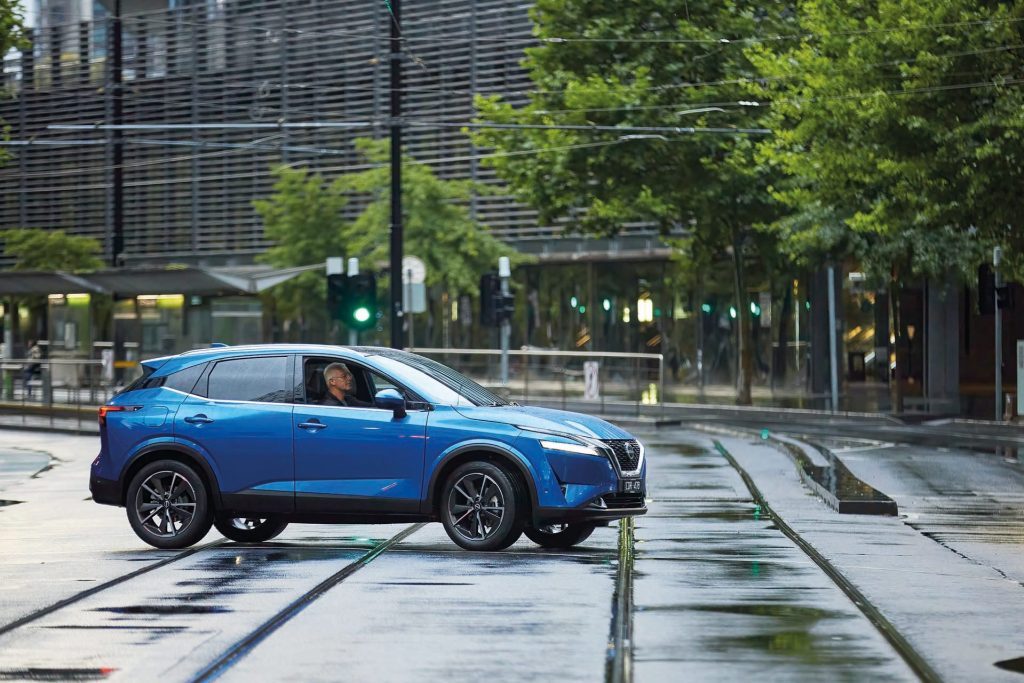 Part of the safety performance stems from the new underlying structure. Both this and X-Trail share the same new CMF-C platform which makes much greater use of high strength steels with the result that the body is 48 per cent stiffer, with gains in handling, refinement, weight (body in white loses 65kg) and safety, as noted. In large part the weight loss is through the use of aluminium for the hood, doors and fenders, while the fifth door is composed of composites.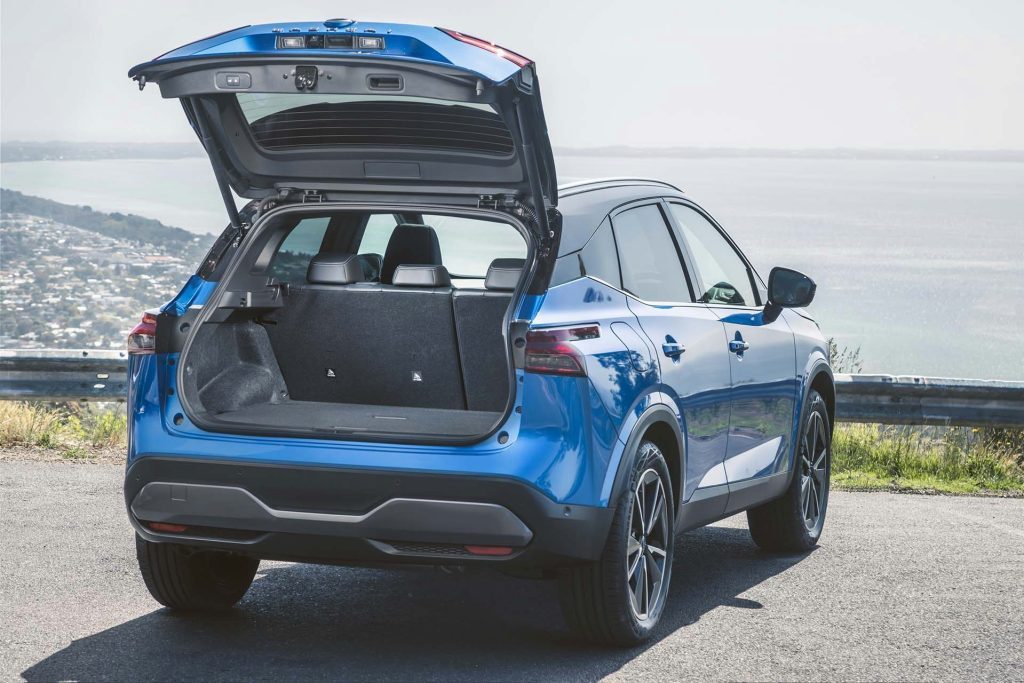 The styling reflects the new family form with the V-Motion grille and aero-optimised intakes up front, along with an active grille shutter, and flat underfloor. This contributes to improved fuel efficiency. At the rear there's no model designation as such, just the Qashqai name across the back. And for those wondering, we get four main models, the ST ($45,990), ST-L ($48,990), Ti ($51,990) and Ti-L ($56,990). The e-Power variants are arriving about now, the Ti costing $59,990 and Ti-L $64,990. These subtract a second off the sprint time (7.9 vs 8.9sec) and almost 1L/100km off the combined fuel figure (5.2L/100km/117g/km).
As to propulsion, the powertrain is all new. A 1.3L turbo IL4 replaces the 2.0L NA mill. This generates an extra 4kW of power (110kW) and a handy 50Nm more torque (250Nm). As expected with the downsize, this also benefits fuel efficiency with Nissan claiming a WLTP figure of 6.1L/100km versus 6.9 for its predecessor. The CVT remains but it has been completely reconfigured, with aims of improved efficiency and performance. This and the added chassis rigidity also benefit braked towing capacity, now up by 300kg to 1500kg. Paddle shifters remain while there's a new Ds transmission setting. Pull back on the shift lever and it sets the revs higher while making the powertrain more responsive. That's handy in something with a turbo. It works in all three modes, Eco, Standard or Sport. Underpinning QQ is multilink rear suspension, somewhat unusual in the sector where torsion beams are the norm.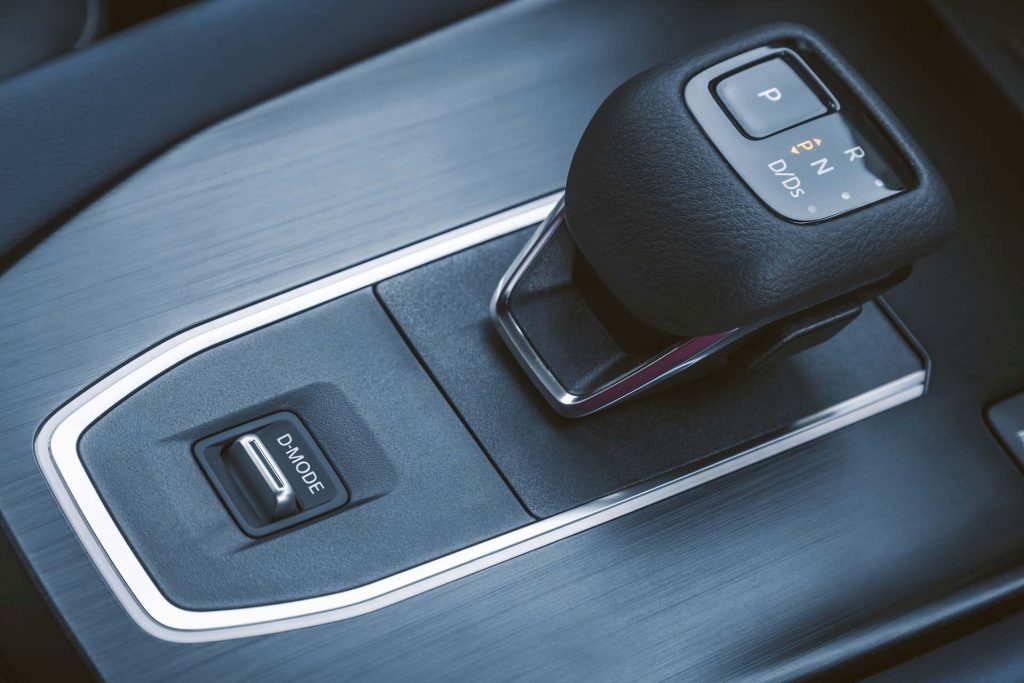 Most models get a 12.3-inch high definition touchscreen that includes wireless Apple Carplay. There's also a 12.3-inch digital dash, with readouts for trip computer and driver assistance items in between. Dual zone air is new, and so too four USB outlets for device charging (two up front, two in the rear).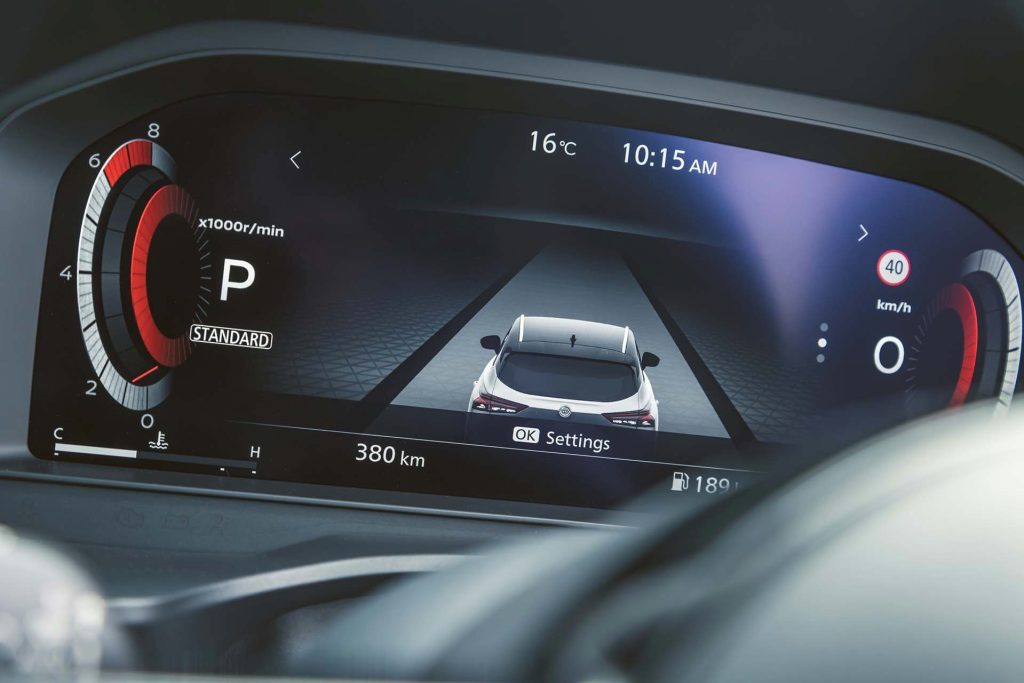 As to how this drives, it's clearly from the same family as X-Trail, no surprise there. Where the ride in Gen II used to be plush, this is more controlled, without quite the waft but it's also much better in the bends.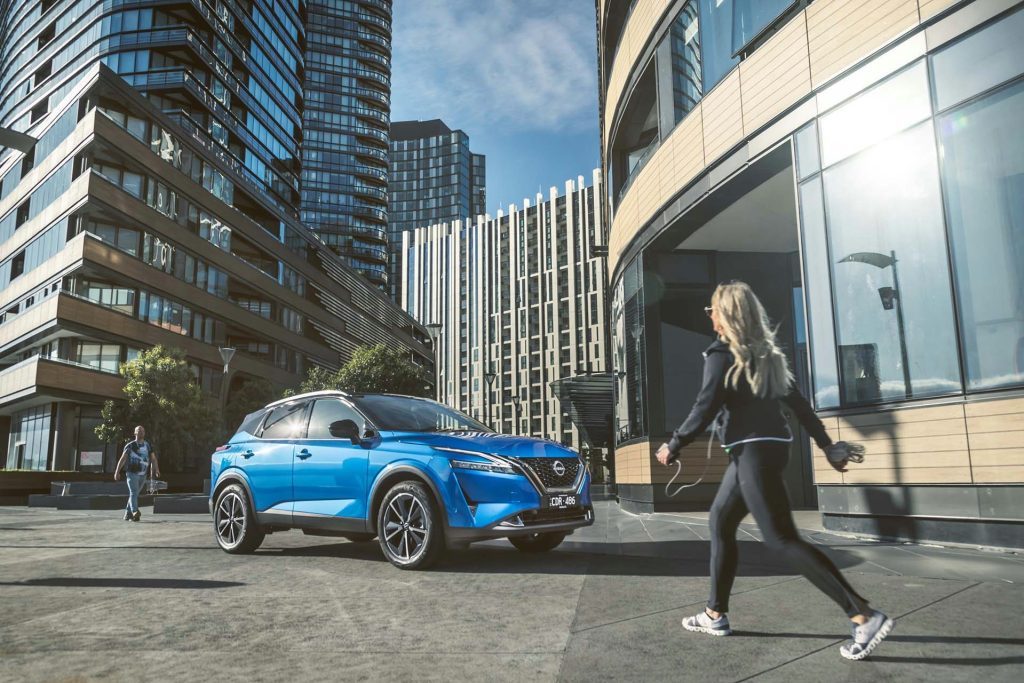 The major difference is in the powertrain. The extra low and midrange grunt is welcome. Off the mark there's turbo hesitation but the Ds transmission setting compensates nicely. On a day of wet (again) suburban driving around the Melbourne area, we saw mean fuel use of 7.3L/100km, much of it in stop/start traffic and wet conditions. Leave it in Ds and we saw 7.8L/100km instead, for revs are held slightly higher. As with X-Trail the engine is barely ticking over at 100km/h, around 1500rpm. And there are the same simulated gear shifts under moderate acceleration.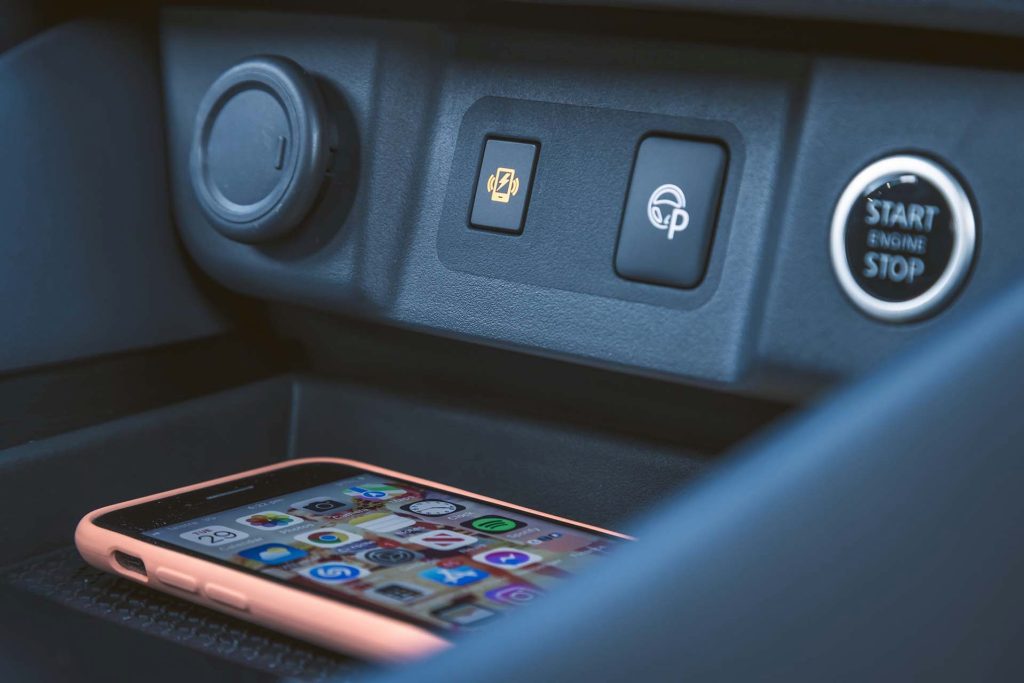 The interior in the Ti models we drove is lavish, the quilted leather upholstery in Ti-L similar to that of X-Trail. In fact the two are mighty similar, size aside, each with most modern conveniences, right down to heated wheel (didn't try) and massage seat function (did try but by accident).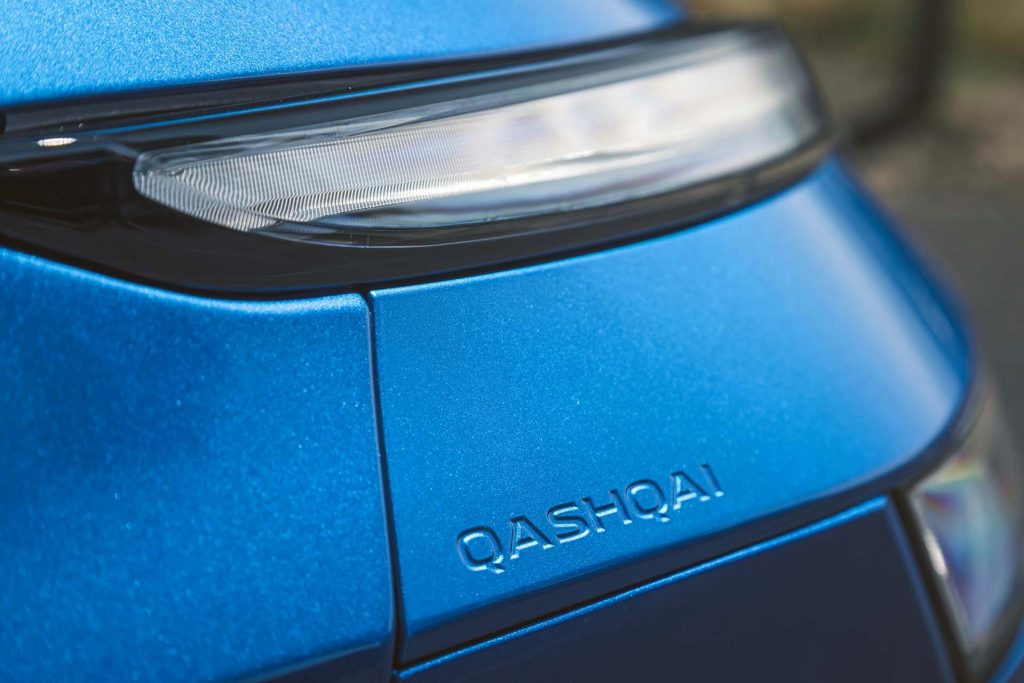 The digital dash is a beauty, the head-up display brilliant, literally and figuratively, and ditto the central touch screen with its separate HVAC system.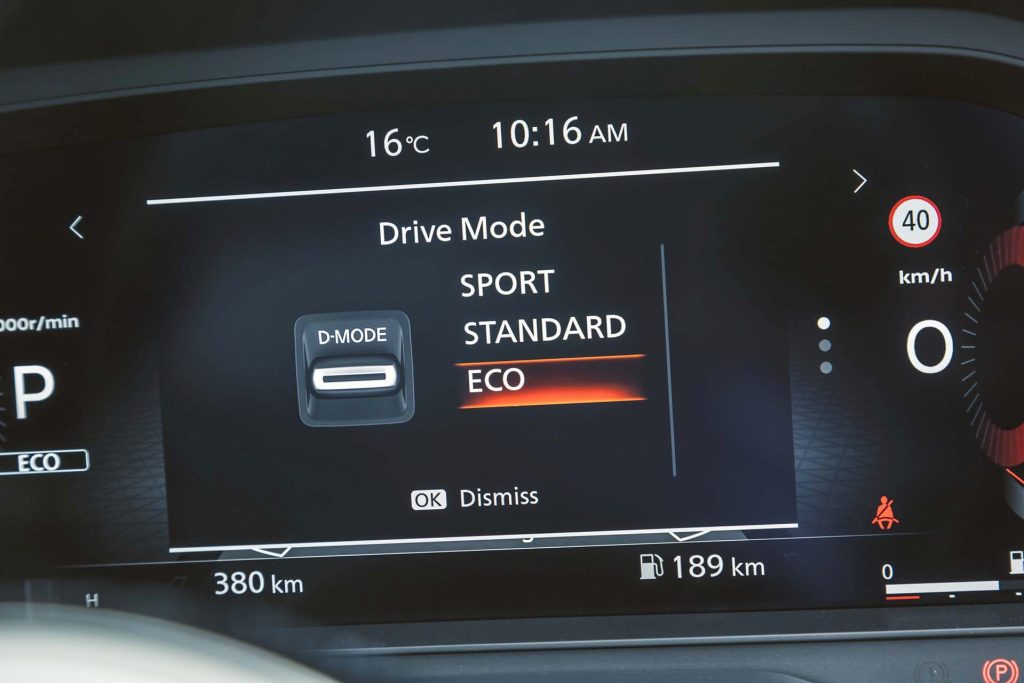 There's plenty of room in the rear, enough for adults no problem and the top Ti models feature comfort entry (seats move back automatically). Boot space few will find insufficient, especially with the flat split folding facility.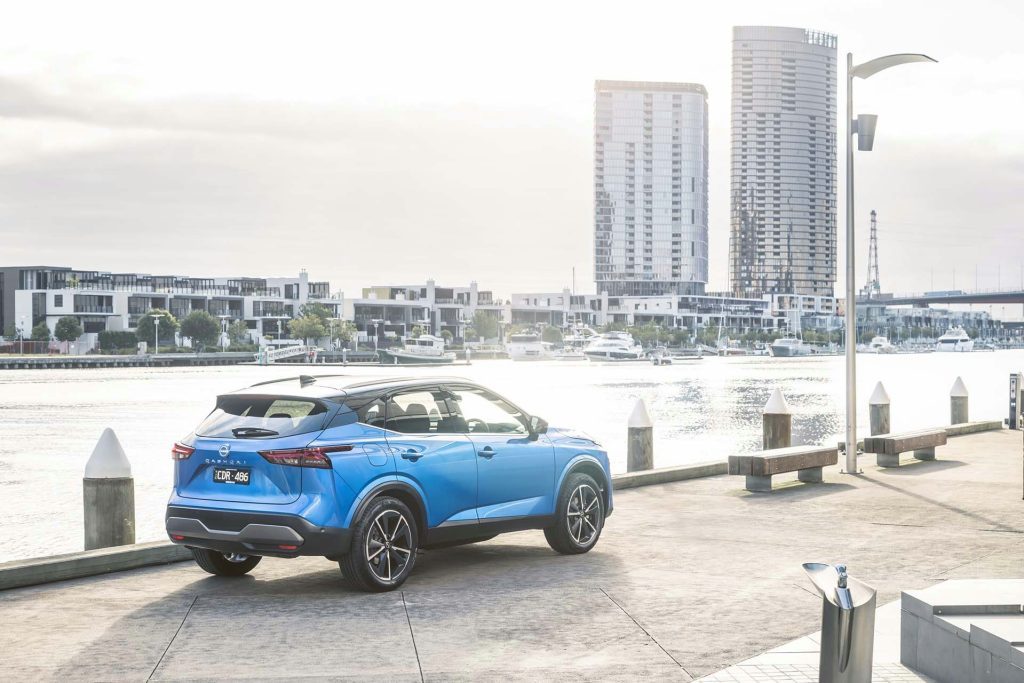 With these models and e-Power variants to come, those who don't need the added room or seats of X-Trail might well find this more compact version about right.
| | |
| --- | --- |
| Model | Nissan Qashqai Ti-L |
| Price | $56,990 |
| Clean Car Discount | Neutral $0 |
| Engine | 1332cc, IL4, DI |
| Power/Torque | 110kW/250Nm |
| Drivetrain | CVT, AWD |
| Fuel Use | 6.1L/100km |
| C02 Output | 138g/km |
| 0-100km/h | 8.9sec |
| Weight | 1542kg (claimed) |