Kia has refreshed its popular Seltos. Is this former COTY class winner still a worthy option?
When Kia's Seltos first arrived here, it made a darn good impression. It did pretty much everything well, looked interesting and, with a super-sharp introductory price of $26k, its value was hard to overlook. A compact SUV for small-car money; what wasn't to like? And clearly we weren't the only ones who thought it was a bit of alright – over 7000 Seltos have found homes across Aotearoa since 2020.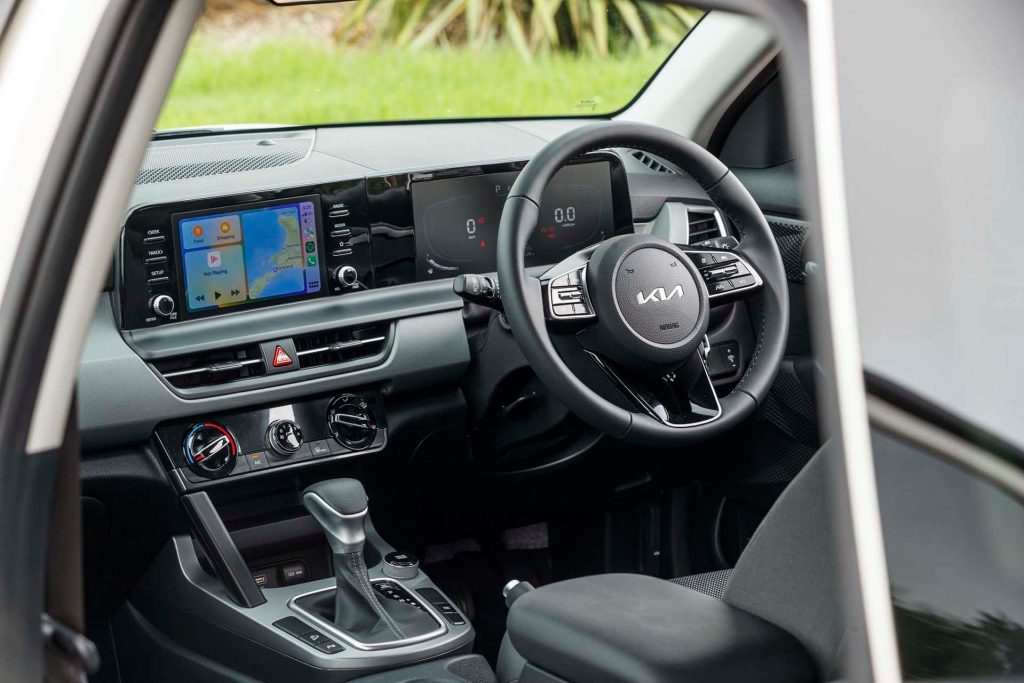 So what's new for 2023? Well, like most things of late, the price has gone up (more on that later) and the recipe has been tweaked slightly but thankfully all the quality ingredients that we enjoyed in the original remain the same.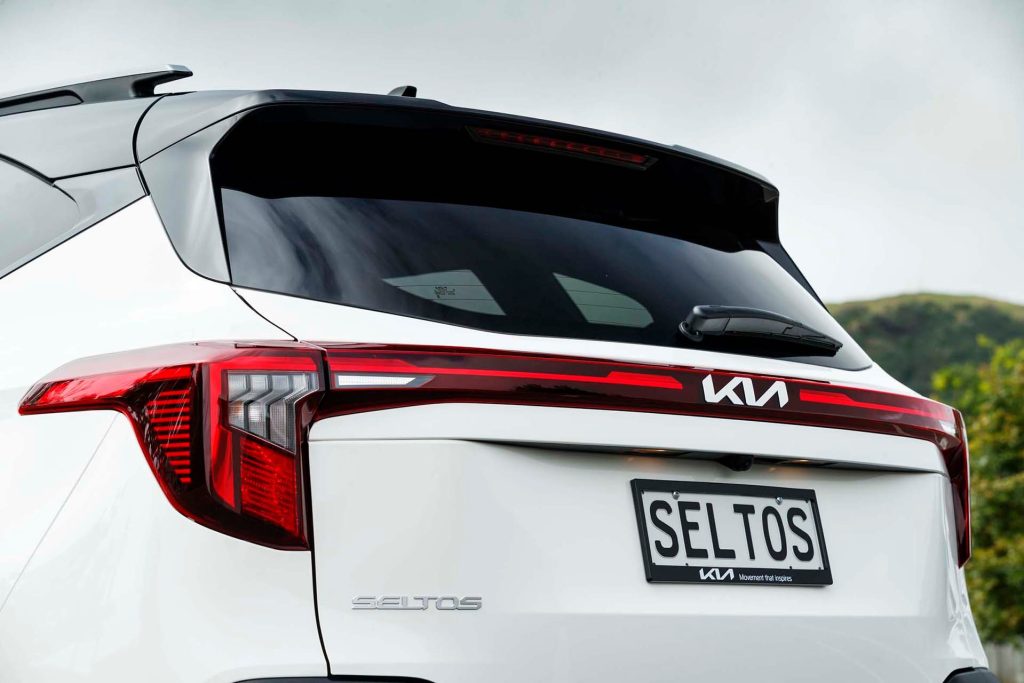 For the exterior the changes are subtle; the grille has been rejigged, as has the headlight design. Entry-level models like this LX (and more expensive LX Plus) make do with halogen headlights, while the higher-end models (arriving in Q2) get fancier LED units with DRLs. Moving around to the rump, the most noticeable change is the addition of the 'heckblende' between the tail lights. No, I didn't just randomly mash the keyboard for it's a thing, German to be precise. It translates to 'rear cover' and refers to the reflective filler panel that connects the left and right lights (consider yourself learned). In case you hadn't noticed it has become oh-so-hot-right-now, with a heap of manufacturers adopting this full-width tail light style.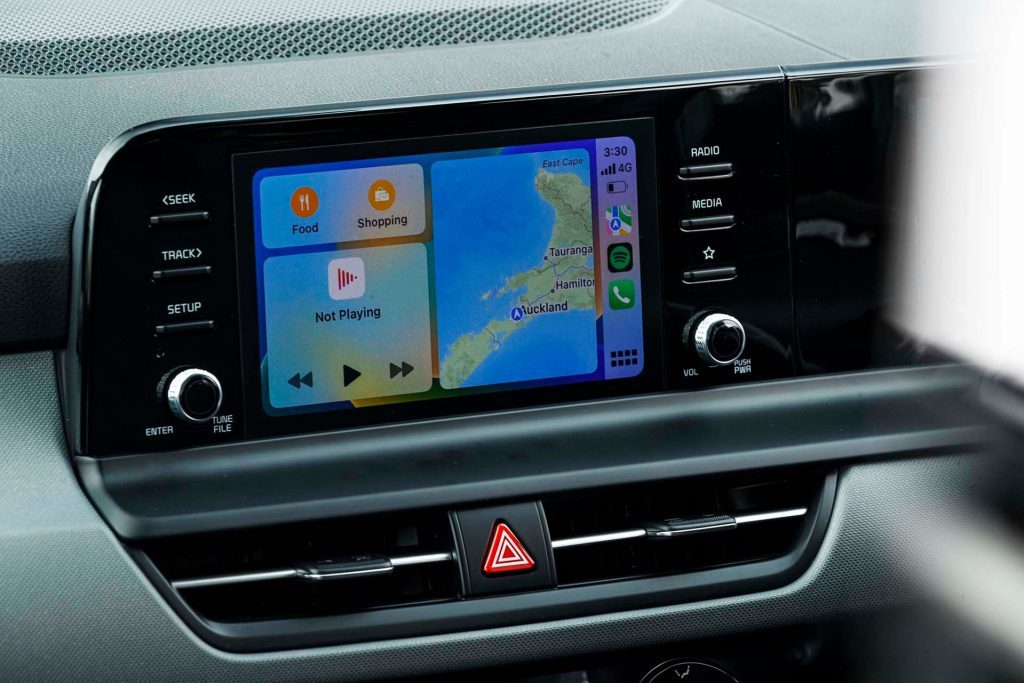 Moving inside and the changes are a little more in your face – literally – with the adoption of a large LCD screen (just like a Benz) for the infotainment and gauge cluster. Closer inspection reveals that it is actually two screens stacked side by side. Tricky. Whatever, the touch screen (with Apple and Android compatibility) is responsive and the graphics crisp and vibrant. Other enhancements for 2023 include rear tinted windows, electronic assistants for lane keeping (irksome) and speed limiting (but no active cruise) and front parking sensors.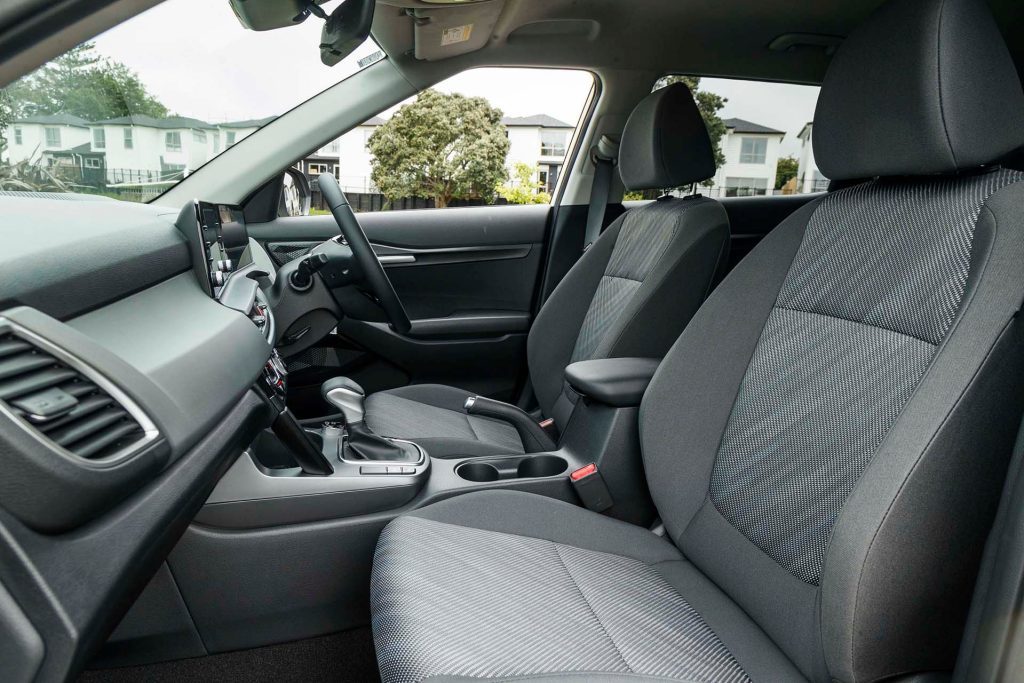 Under the skin, all the oily stuff and bouncy bits remain unchanged. The engine is a 2.0-litre Atkinson cycle four cylinder (gives better fuel efficiency at the expense of low-end torque) which produces 110kW and 180Nm. And, as before, the transmission is of the CVT variety or IVT (intelligent variable transmission) in Kia speak.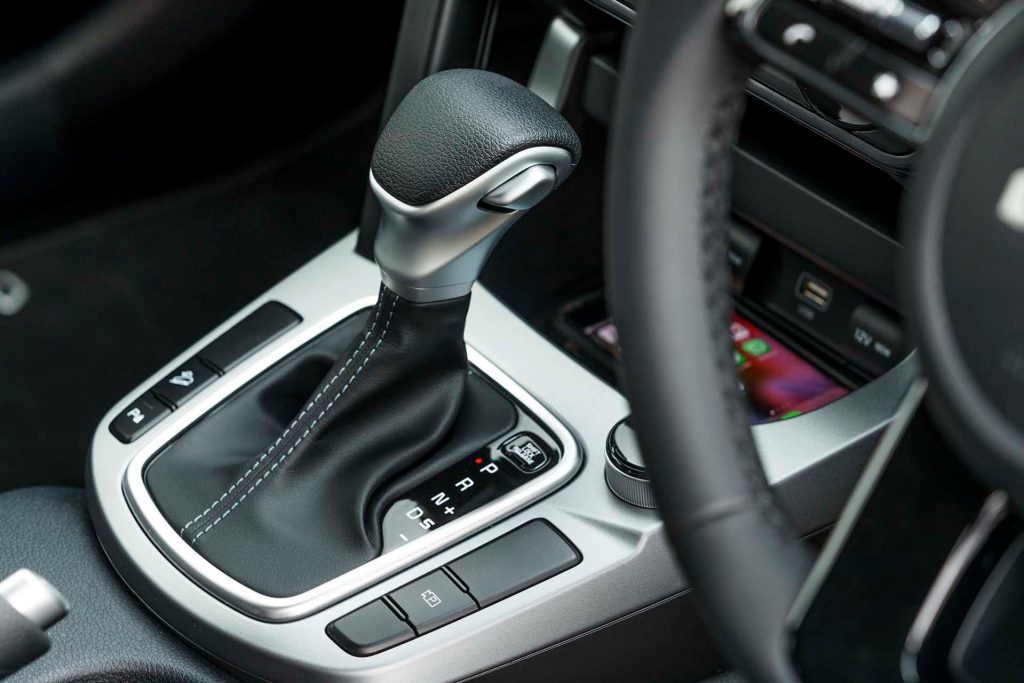 Overall, the interior is well specified and boasts some nice design flourishes. The steering wheel is 'leather' wrapped while the seats are trimmed in cloth. Being a base model, there is a key that needs to be inserted into the ignition, a manual handbrake (great for turning in tight spots) and knobs for the air conditioning (much better than faffing with a screen). A ride height of 185mm makes slipping into the seats a breeze, especially for less flexible folk. The rear doors open nice and wide making the task of restraining and extracting small stubborn humans from the spacious back seat relatively easy. There's ISOFIX mounts and a generous boot too.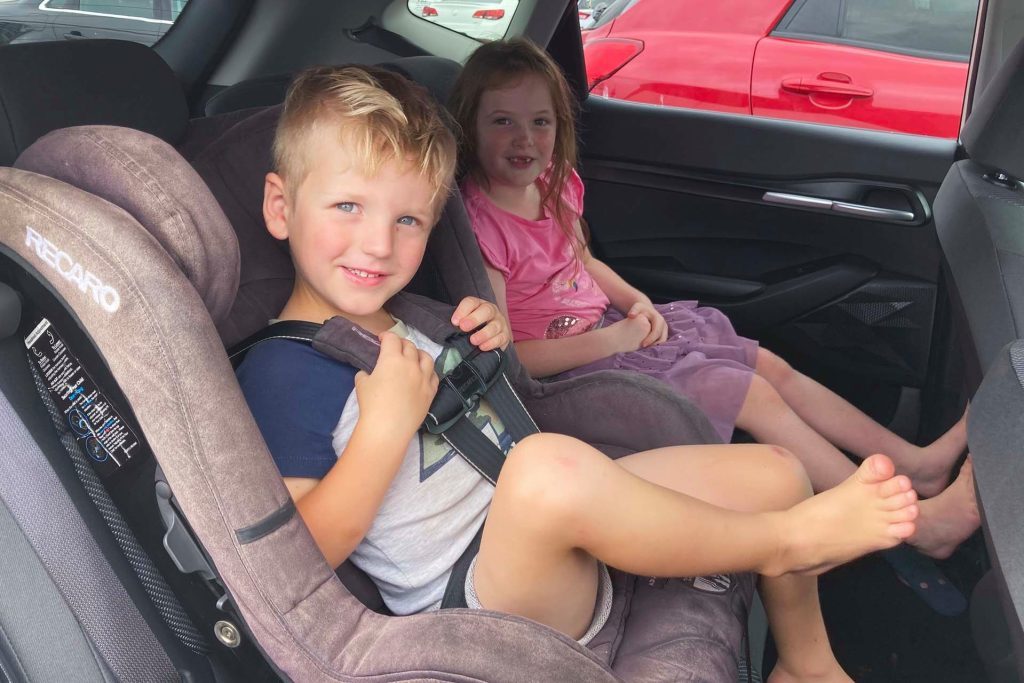 We spent the majority of our time with the Seltos ferrying said small humans around over a long weekend and found that it easily swallowed our family of four and associated clobber with space to spare. The ride over city streets is agreeable for the most part, although the suspension sometimes struggles to isolate the bigger bumps from the cabin. The CVT is largely un-CVT like in its operation – it's mostly free of the undesirable whirring and slurring. Of course, flexing the right foot does tend to make things a little rowdier but overall it's smooth and quiet. Acceleration is on par with its classmates, so adequate, if a little slow to start (blame Atkinson). Flicking the drive mode to Sport makes for peppier progress and makes zipping around town that much, er, zippier. Average fuel consumption is rated at 7.7L/100km and while it will run on 91 octane, Premium is preferred. In our hands Seltos returned 9.0L/100km but that was for largely urban adventuring. Adding more highway miles to the mix should see consumption drop into the mid-eights.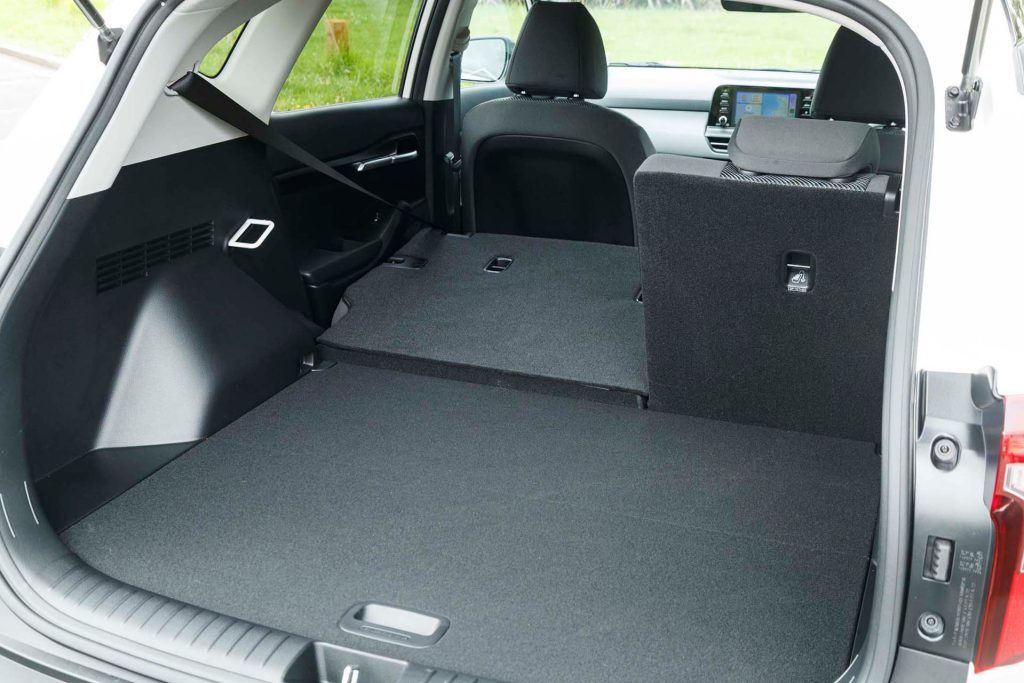 As we alluded to at the start, Seltos isn't quite the bargain it was a few years ago. But since 2020 everything has gone up in price (except for wages, right?). Admittedly the $26k sticker was an introductory offer, but a quick perusal of our back issues revealed that it appeared to stay at that price for some time before moving to its RRP of $31,990. Fast forward to 2023 and the price is now $32,990, still reasonable in the scheme of things but this also places it firmly in one of the most competitive price points in our market.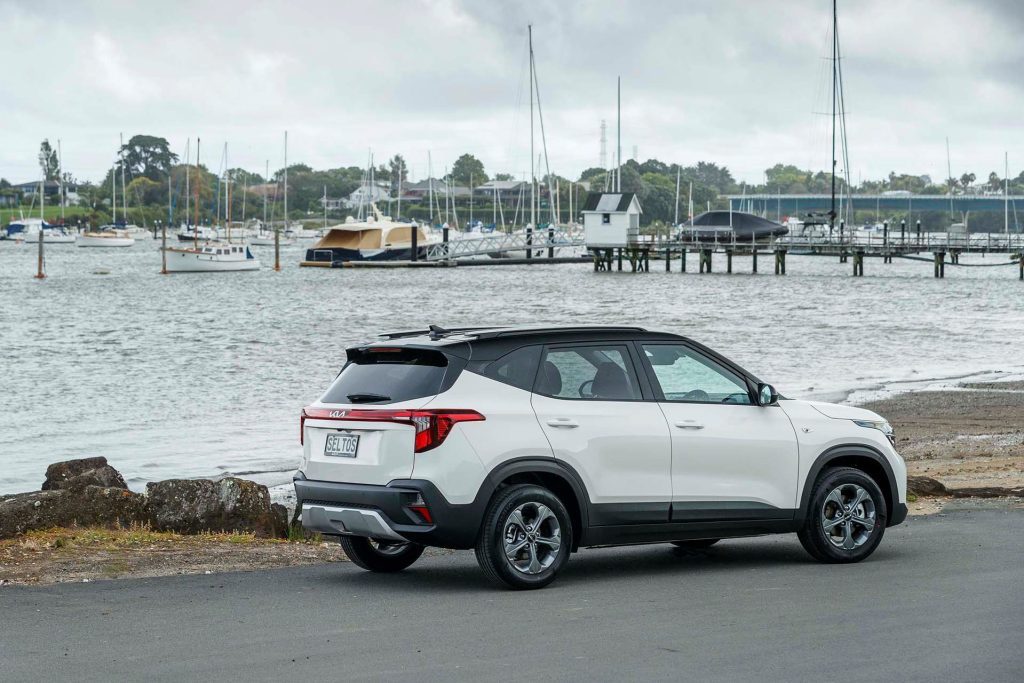 Is Seltos still worthy of your hard-earned moolah? It's a contender for sure but if the dealer isn't willing to wriggle on price and having oodles of space isn't a must, be sure to cross shop some of the competitors for something that's a bit more you.
| | |
| --- | --- |
| Model | Kia Seltos LX |
| Price | $32,990 |
| Clean Car Discount | Neutral $0 |
| Engine | 1999cc, IL4, EFI |
| Power/Torque | 110kW/180Nm |
| Drivetrain | CVT, FWD |
| Fuel Use | 7.7L/100km |
| C02 Output | 175g/km |
| 0-100km/h | 8.47sec |
| Weight | 1360kg (claimed) |