Hyundai's IONIQ electric sub-brand grows with the new 6, a streamliner sedan with wowing looks. But is it all show without substance?
Hyundai's Ioniq 6 is not your usual sedan. It looks like a motorshow escapee, a concept car on the loose, the public surprised to see it running free.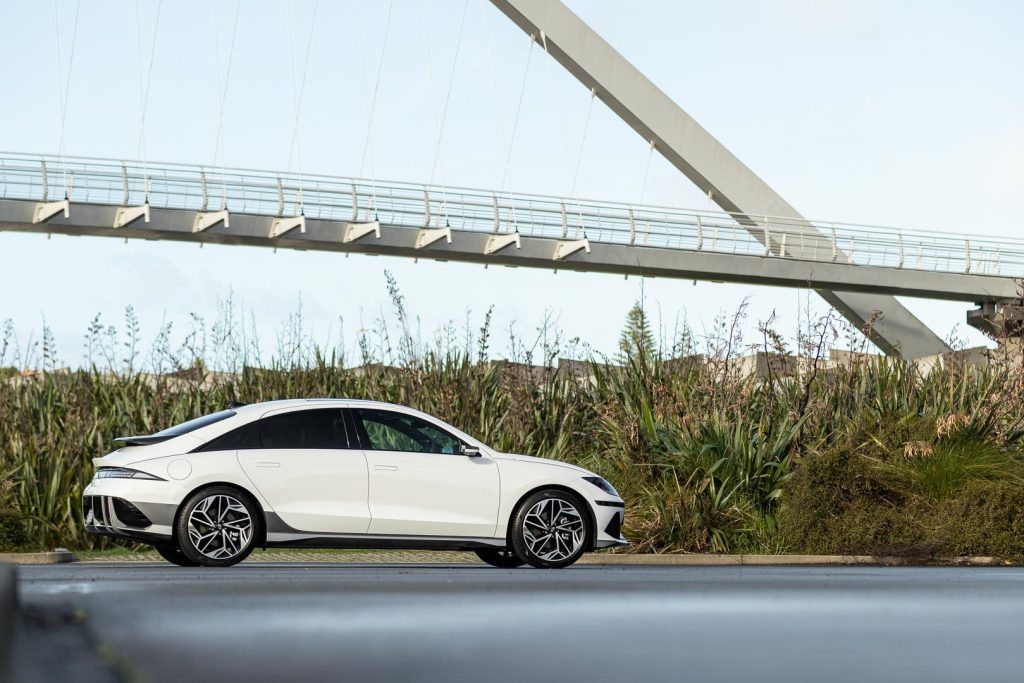 Comparisons were drawn with the 911 when referencing the rear end; its curvy bottom and whale tail have people reminiscing of the old Turbo perhaps.
The Ioniq 6 is big and in white, it's images of a beluga that form in our mind, while the roofline reminds of an AU Falcon.
But that's a bit mean, for the 6 sure is an interesting beast. More accurately, it's inspired by the streamliners of the art deco era; think Chrysler Airflows and various Cords.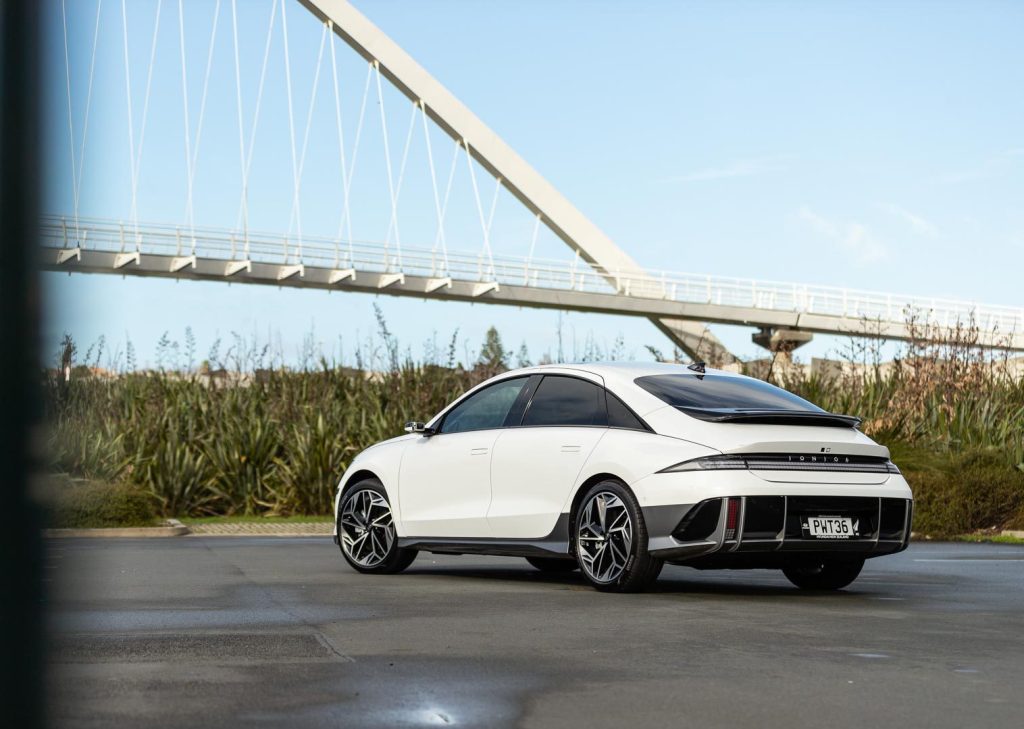 The flowing design theme made for sleek, dynamic looks akin to those of hulking great streamliner locomotives that look fast sitting at the platform. And it works for the Ioniq 6 too.
It's all for the sake of aerodynamics; the less energy required to push a car through the air, the further you'll travel on a charge.
It also gets people looking, the retro-inspired design managing a futuristic vibe. And all this from a humble Hyundai.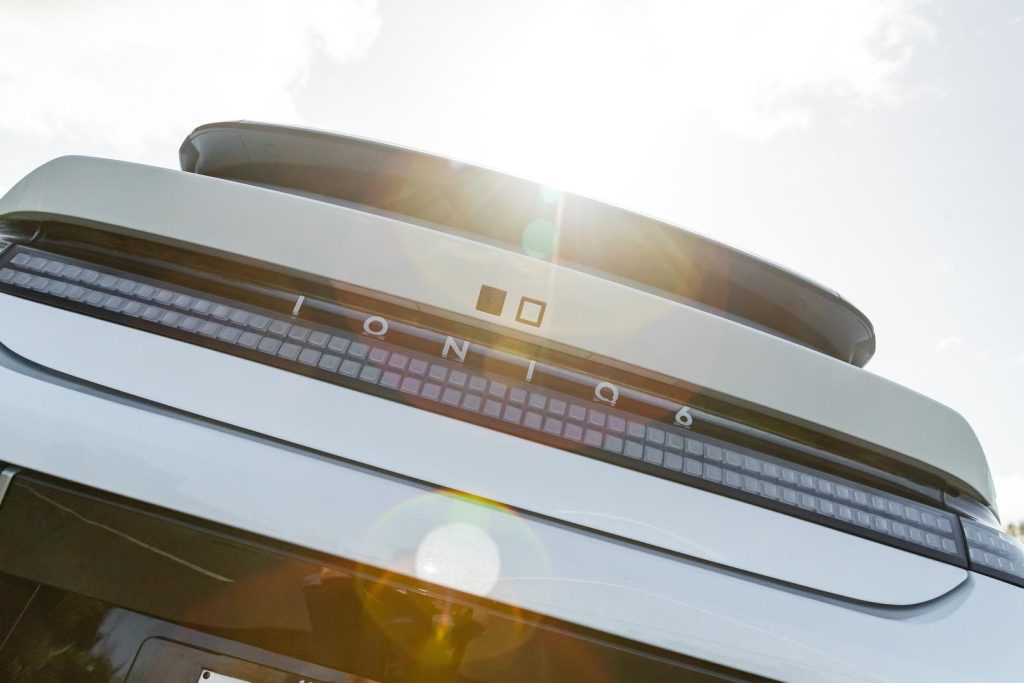 However the pricing is not so modest, this top 6 Limited setting one back $125 large. That's not far off the price of an entry-level Mercedes-Benz EQE. But then they say the electric era is one to level the playing field.
Look how far Tesla has come from nothing, and how electric technology has seen brands like Hyundai and Kia push into new segments, and attach price tags that were previously untenable for the brands.
And it seems people are willing to pay more for new technology, ideology and design.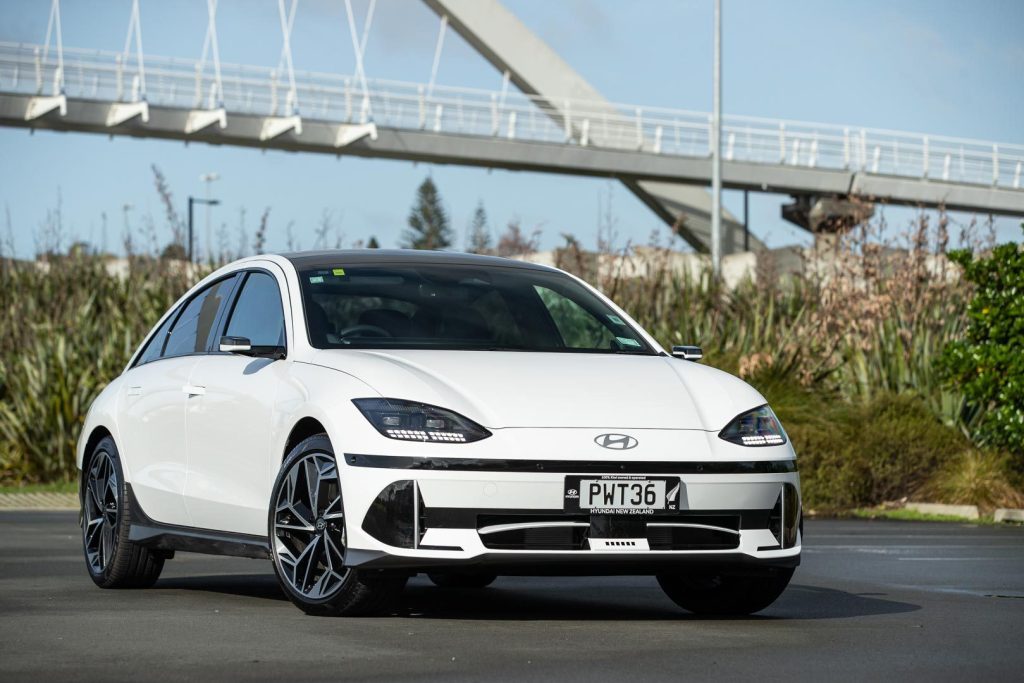 How many IONIQ 6 variants are there?

Hyundai has a base 6 that will net you the rebate with the entry level at $79,990. That has a 53kWh battery, a 111kW/350Nm single motor on the rear and, with efficiency stated at 13.9kWh/100km (thank those aeros), it has a 429km range (WLTP).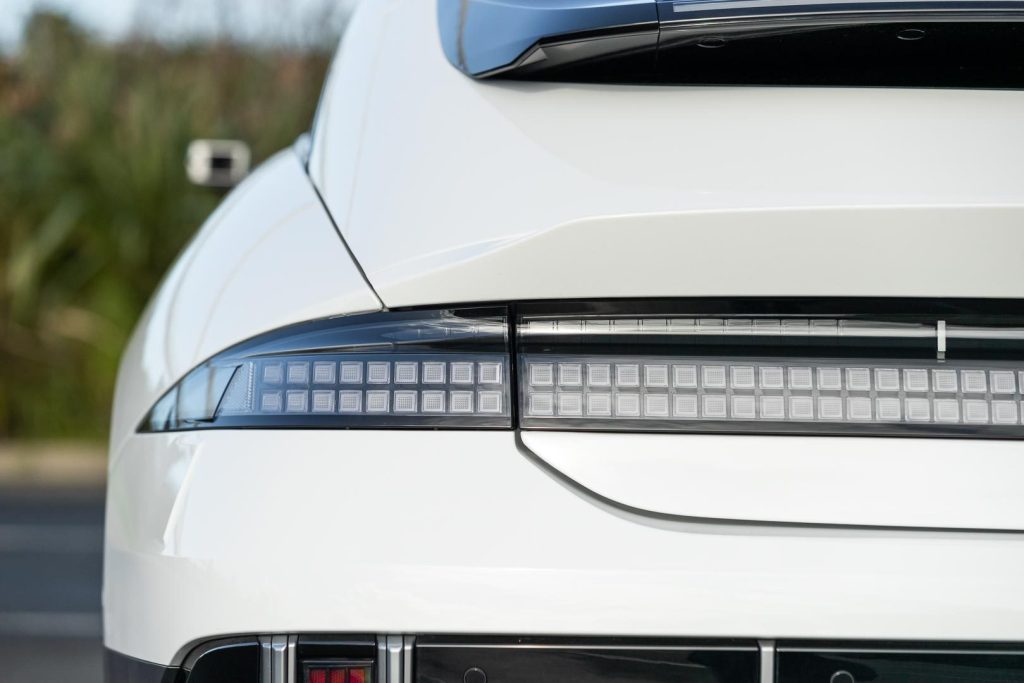 There's then a big leap up to the 77.4kWh (yes every little fraction of a kWh matters) 2WD model, at $94,990, which has a slightly more powerful 168kW motor (same 350Nm but) and a range of 614km (14.3kWh/100km).
The Elite has the same hardware but more kit for $104,990. However, it doesn't range as far (545km, 16.0kWh/100km as it wears wider 245 tyres on 20s).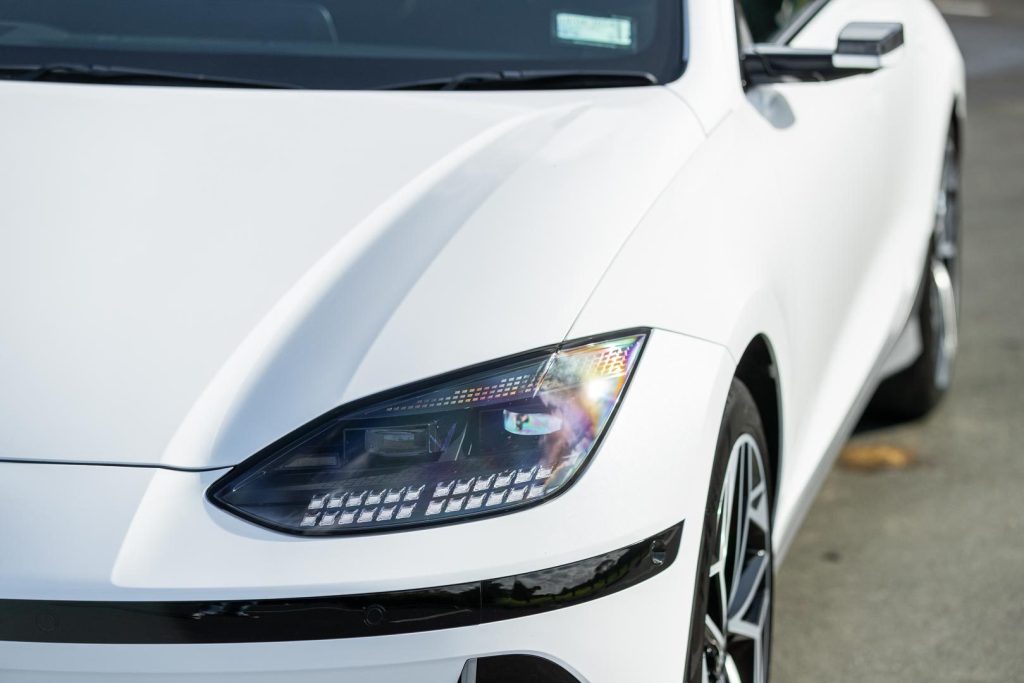 And then there is the $124,990 Limited. This adds another motor up front which contributes 74kW and 255Nm for a total of 239kW (the rear motor here is rated at 165kW) and 605Nm. Range is a stated 519km with efficiency pegged at 16.9kWh/100km.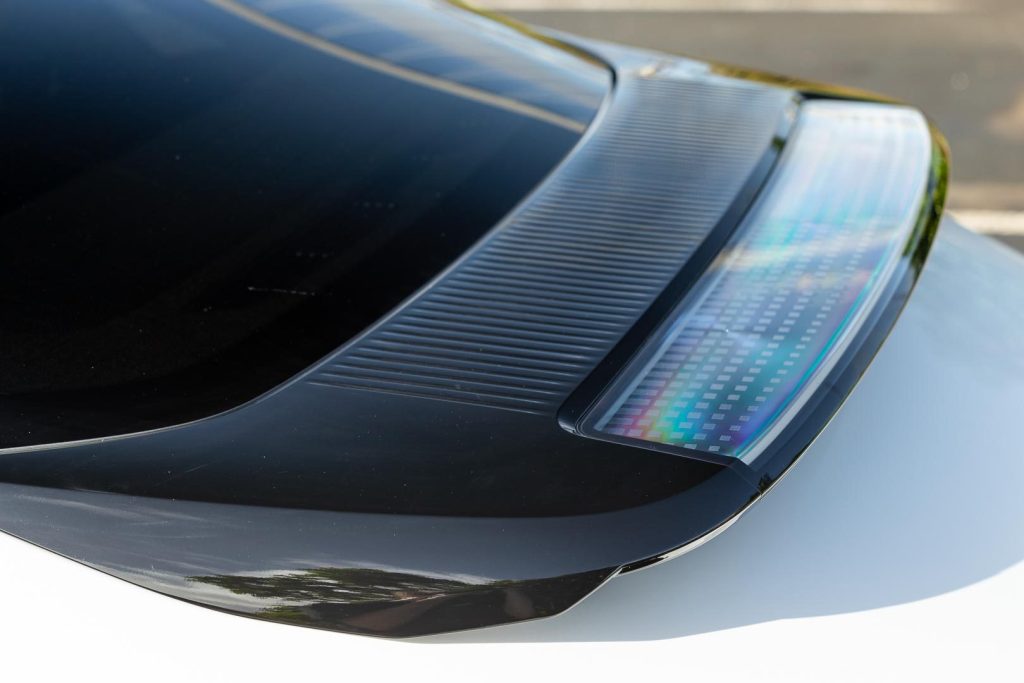 What's the IONIQ 6 specification like?

Being a Limited model, Hyundai has thrown everything at it, including digital side mirrors. The exterior appendages look space age and you have to remember to peer at the screens positioned at the base of the A pillar, rather than where a mirror would be.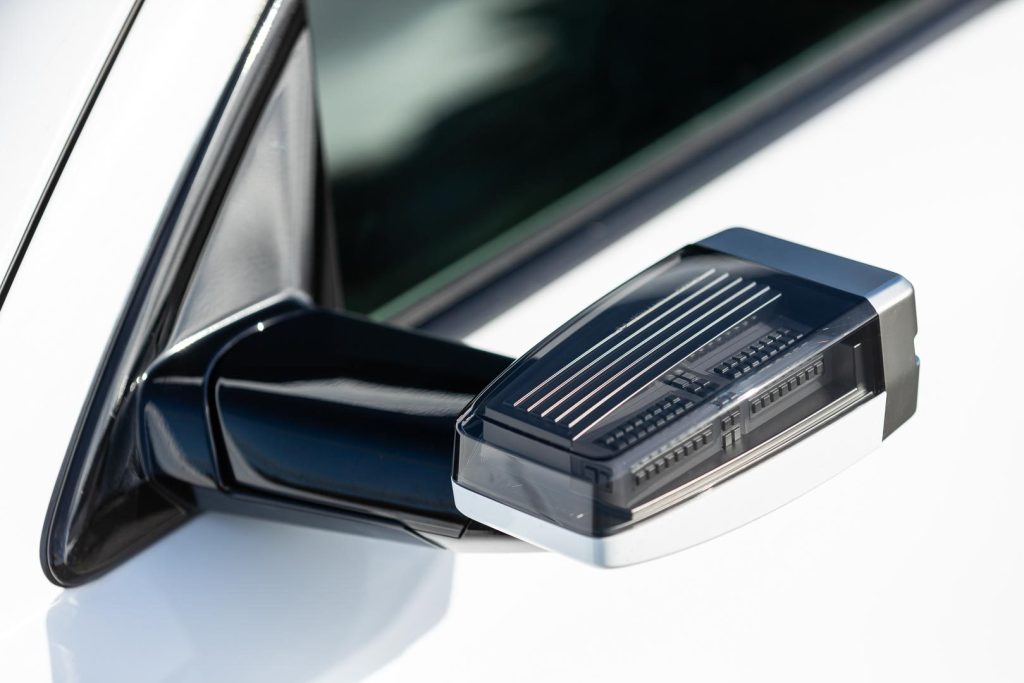 But once adjusted, your eyes just swivel to the screens (so less time spent not looking ahead) and along with good, clear imaging, the camera gives a wider angle view of what's coming up alongside (you can see the rear wheel for instance, good for parking).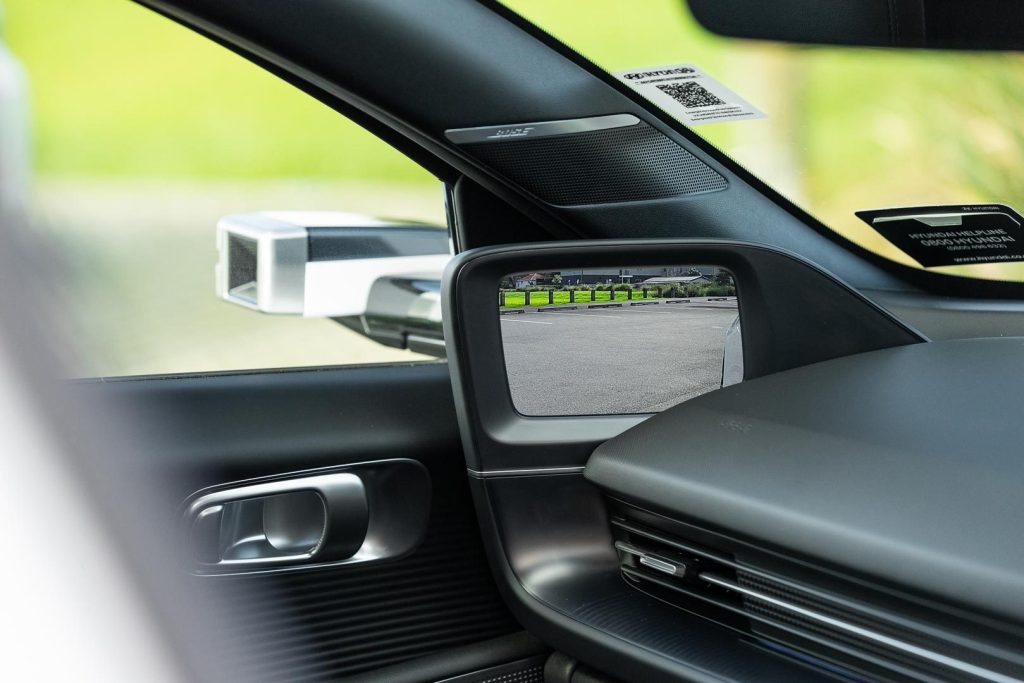 There are also guide lines projected on the screen when indicating to change lanes, helping determine just how close other road users are. So Hyundai's otherwise useful blind spot view monitor is superfluous to needs.
Being a sedan, the driving position is lower than the SUV norm, your legs outstretched but it's easy enough to get in and out of and the seats are well formed, if a little firm.
There's a good range of adjustments, a toasty warming function (and ventilation for when the warm weather returns) along with a full recline to the backrest so you can snooze while waiting for it to charge.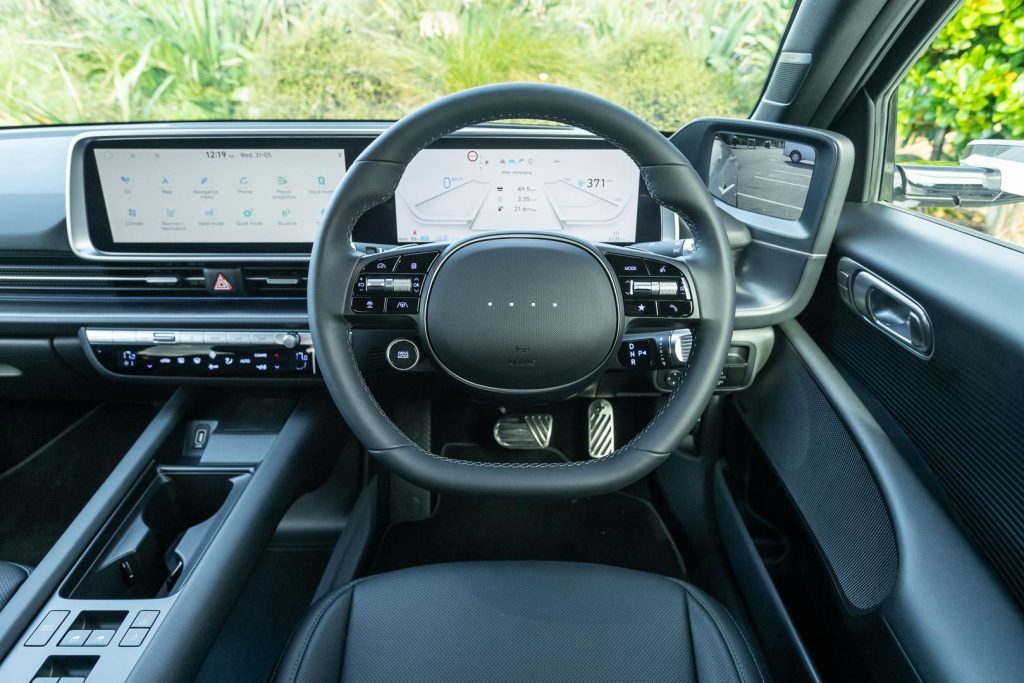 It's an EV so by requirement needs a funky console, this one with a bin underneath while on top there's a place to charge your phone and secure your beverages.
It's also where you'll find the window lifts, which at first seem a reversion to the old ways; the buttons seem lifted from a 90's Grandeur even but their relocation helps improve interior space, allowing for slimmer interior door pulls.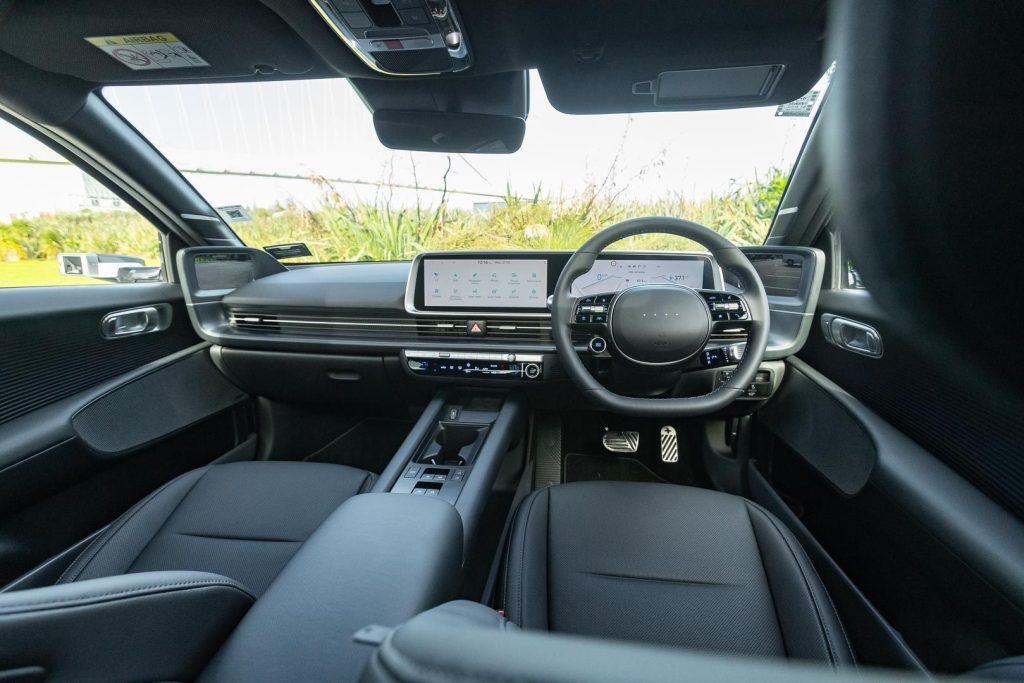 While the cabin design is slick, the door cards are particularly interesting and are complete with ambient lighting theatrics. Whether some of the surfaces are up to the money asked is another thing; there's perhaps too much plastic about, albeit recycled this and plant-based that.
The touch screen is a stretch from the driver's seat and some interactions require one too many prods to get where you want. Good then that there's a row of shortcut buttons on the dash to go with the ventilation controls.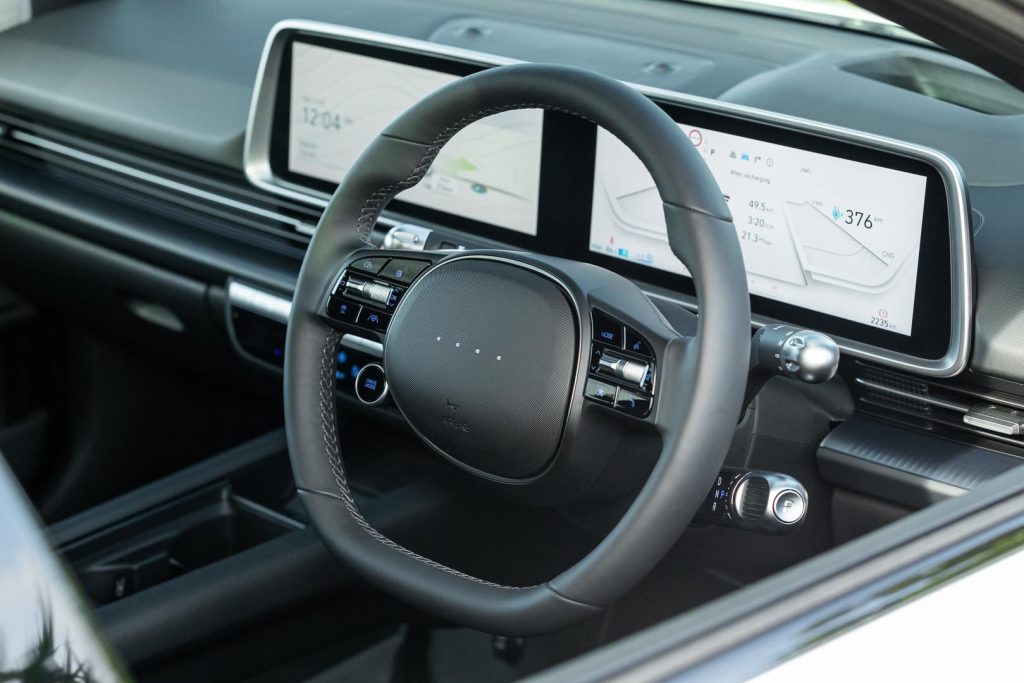 The gear selector, slung off the column, initially feels oddly situated (and your knee can brush against it), but its action is simple; rotate it forward for D, and back for R, both engaging quickly, smoothly.
There's genuine lounging room in the rear.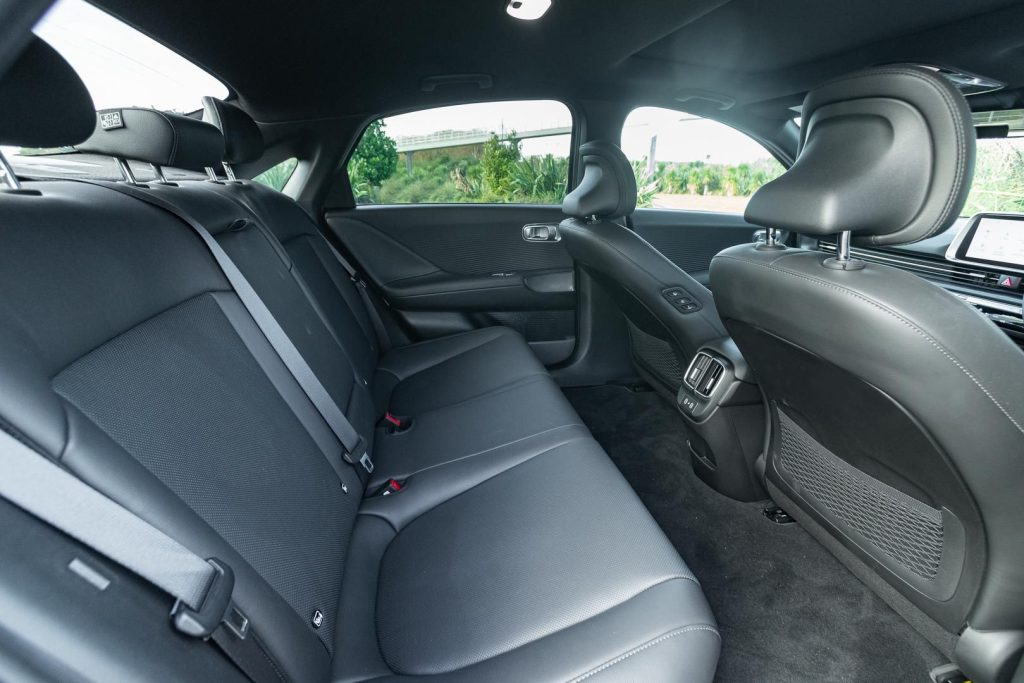 Despite the profile of the roof, there's no lack of head space either. With a flat floor, even the occasional middle passenger gets good legroom.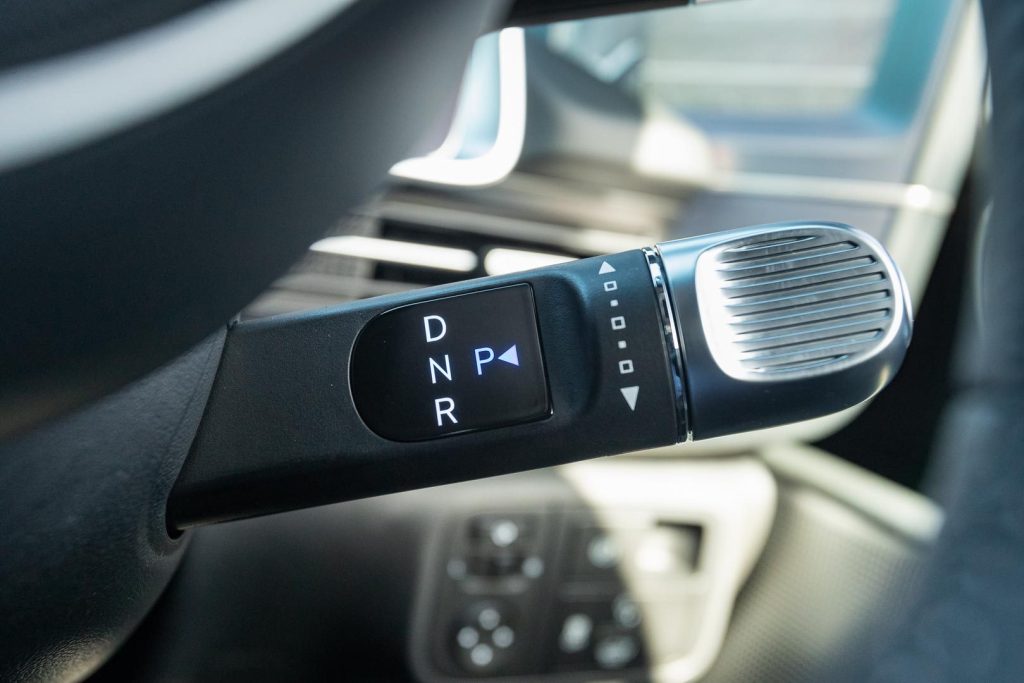 There's even decent entry and exit as well. The one drawback of the sleek, tapering tail is a compromised boot.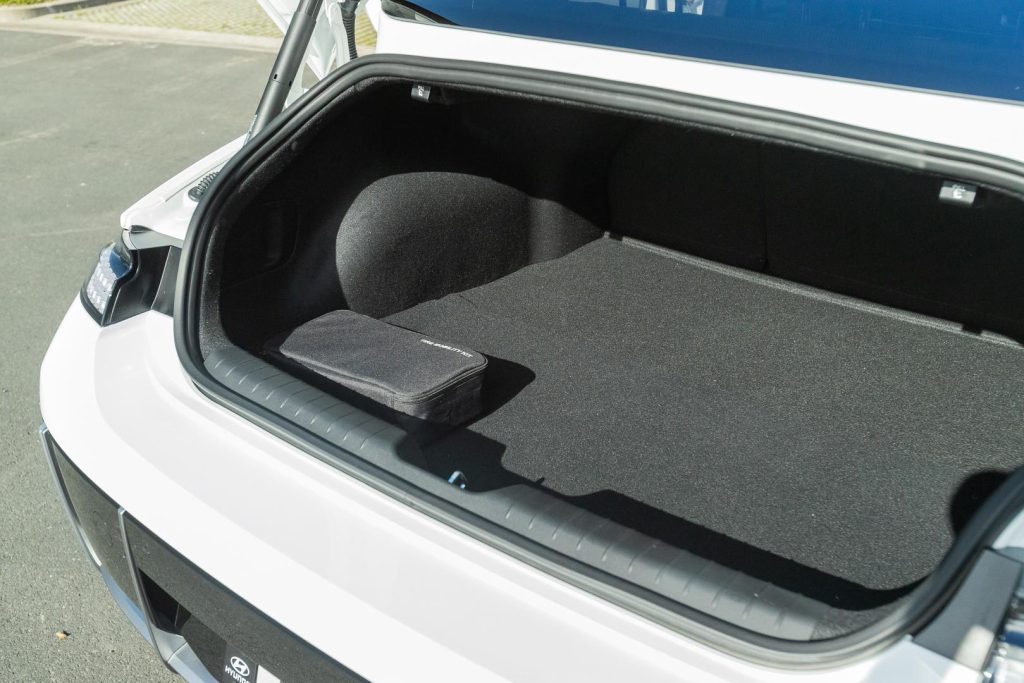 For what is a big car, the hold is mean (it's not particularly wide) and the opening is small. There is a split folding rear seat but no additional underfloor storage. Up front is a frunk but some lunch boxes are bigger.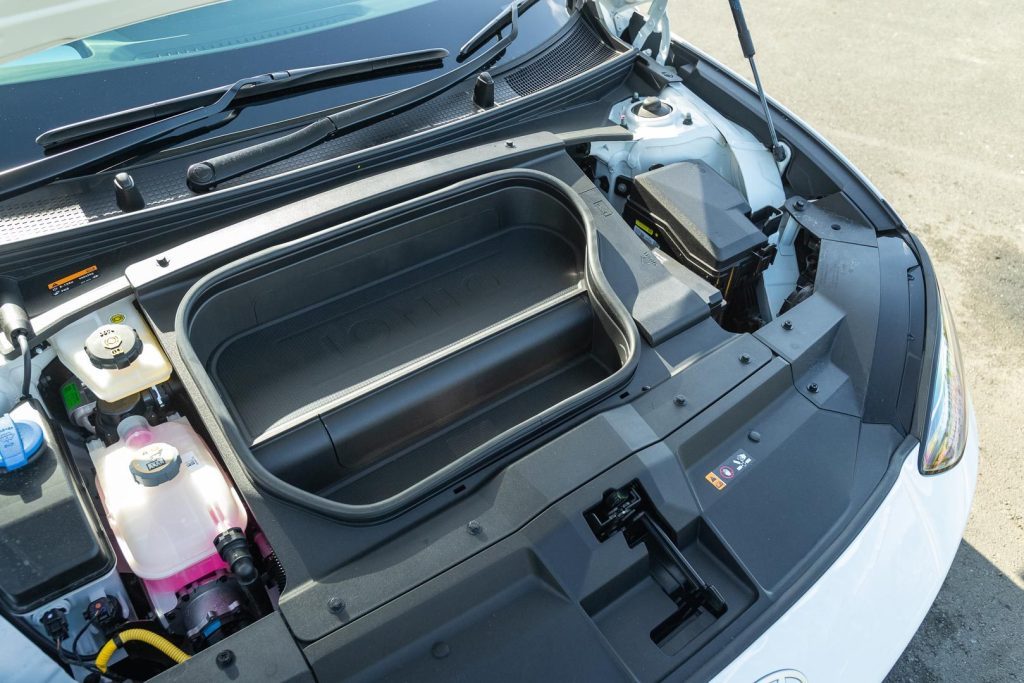 What's it go like?

This is so smooth, so refined. The power delivery is not too intense, it rolls on progressively and it's there in abundance when it's required. And delivered instantly of course.
It's an easy car to mooch about in, the ride is agreeable, the damping resolute over both big bumps and small, and it's quiet.
There's certainly no wind whistle, thanks mainly to the smooth aeros, and tyre rumble is minimal. You can add a soundtrack if you like but really, why?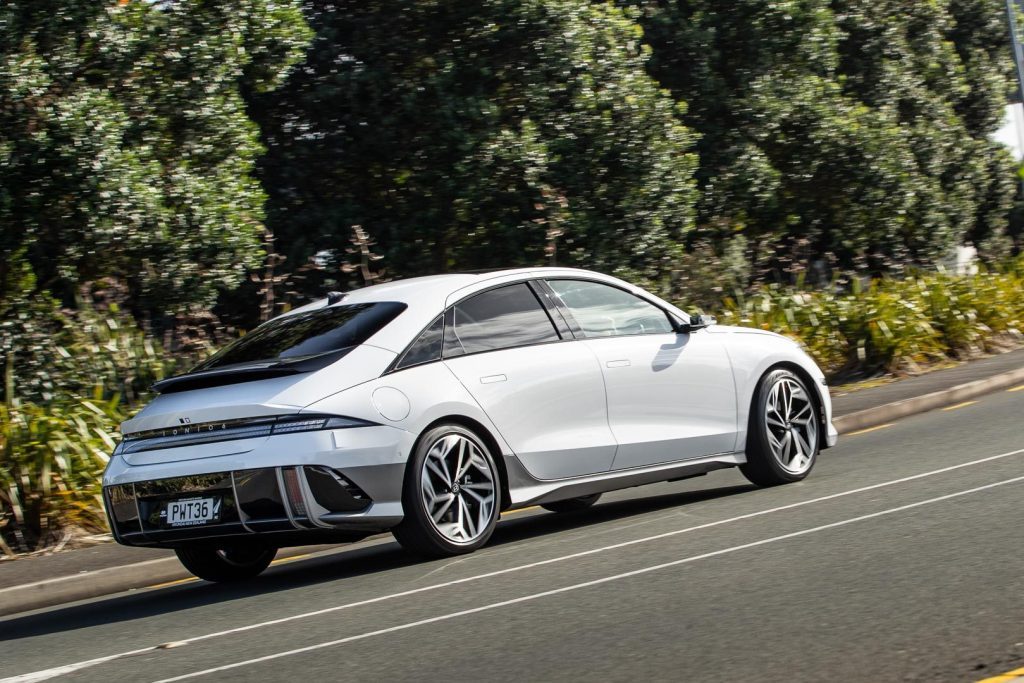 The worst aspect is the constant dinging from the speed warning the instant you hit 51km/h and we couldn't figure out how to mute it. The other safety attendants are better behaved and easy to manage.
There are multiple levels of brake regeneration to play around with via the paddles or you can just leave it in Auto mode and it'll work out what to do. There's also a one pedal driving set-up.
We like playing around with the regen, setting it to zero when up to speed, letting the big machine coast along, and then paddling it through the three stages to bring it to a halt.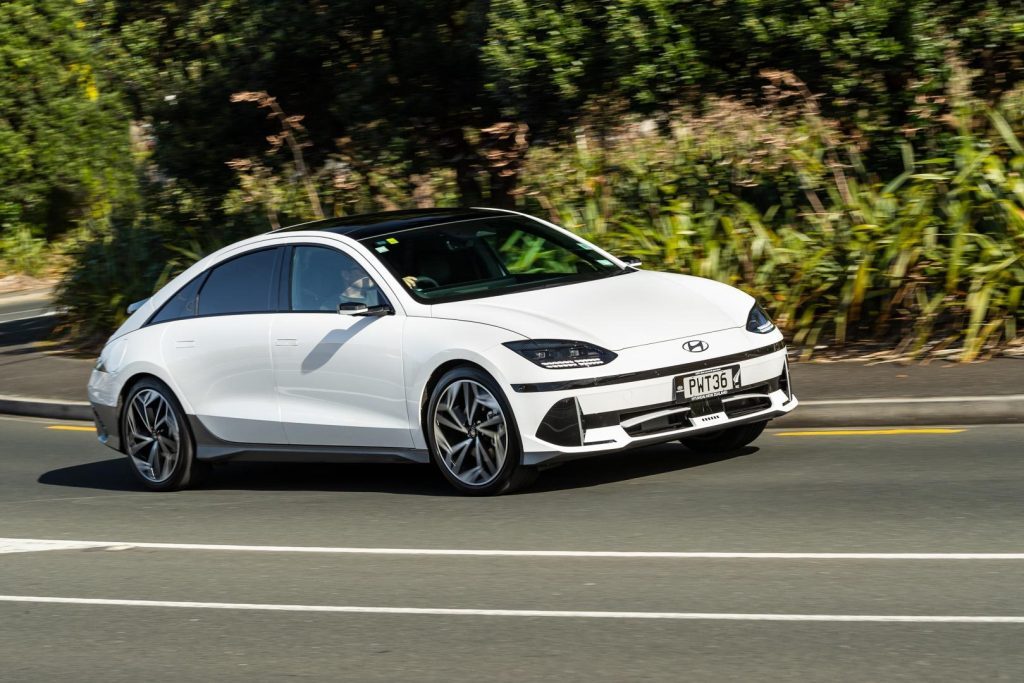 You hardly ever need the actual brake pedal. When you do set foot on the pedal, it feels remarkably normal, even when the regen is set on high.
The steering is about perfect for this; it's light for town work with no odd centring gremlins, and the lane keeping function is reserved. It even has a semblance of connection.
Sporty or not?
While it has a Sport driving mode, we don't think the Ioniq 6 has any intent to be overtly sporty. It's polished however. This turns nicely, being a 'low riding' sedan, all that battery mass is well grounded and the suspension tune contains it well.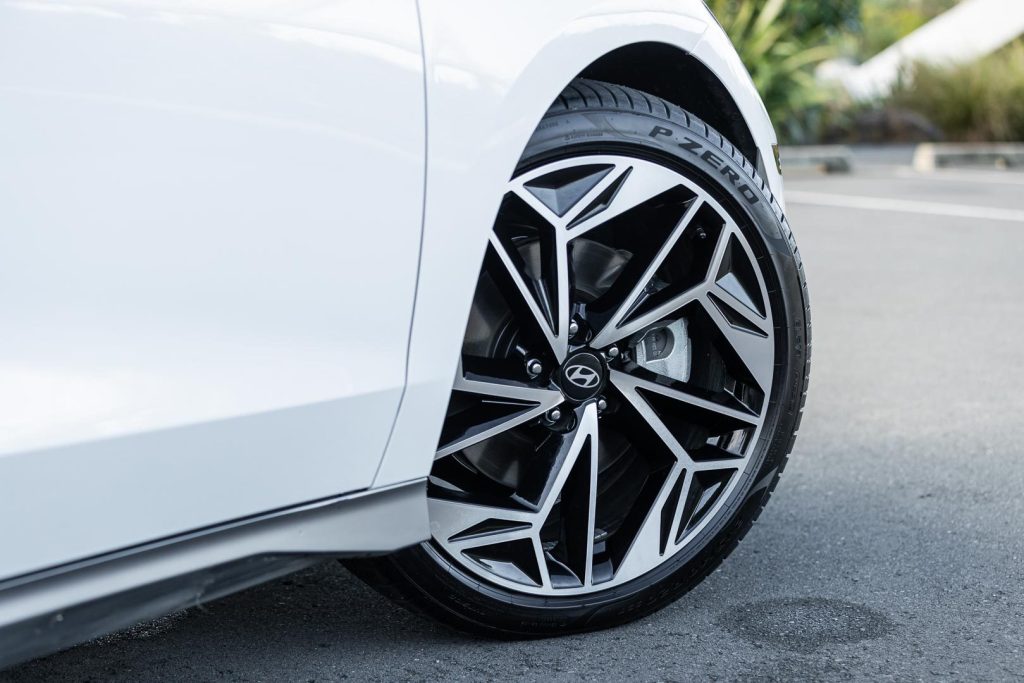 There's a balanced ride and handling recipe, settled over the bumps while also managing to clamp on to your chosen cornering line. With all wheels contributing traction, it squirts off the turns well, yet in a measured way, so it always feels controlled and refined.
For ease of touring, set the regen to level three and a lift of the go pedal usually slows it enough for a corner.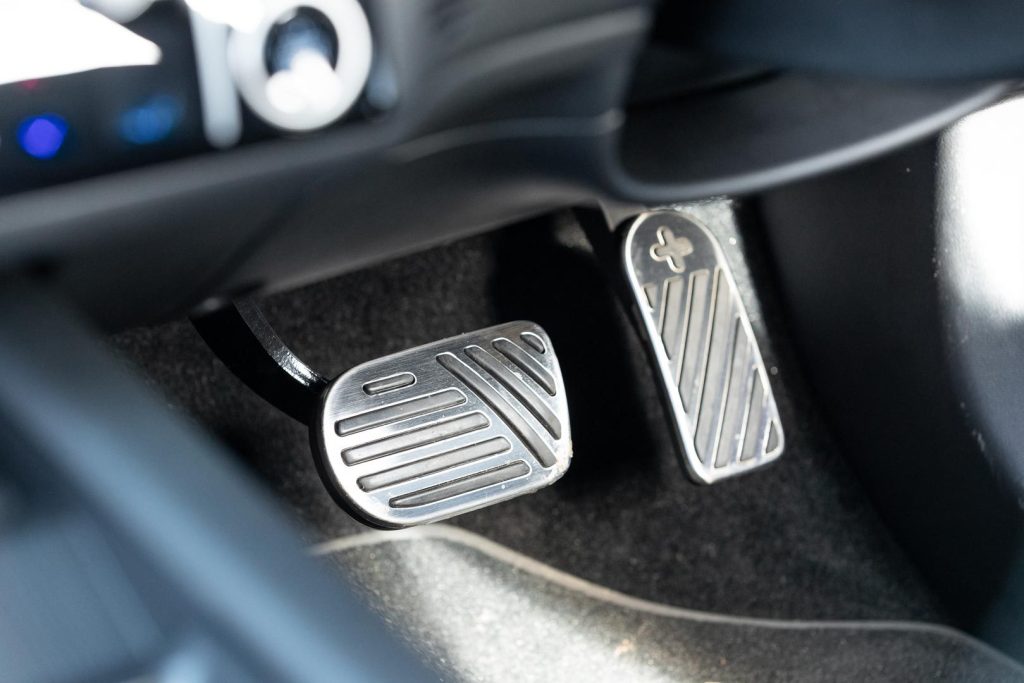 Use all of the available power too often and you'll see energy use rise quickly into the 20-22kWh/100km range but after a recharge and trip computer retrip, our weeks' commuting, taking in a mix of urban and motorway miles, returned 18.6kWh/100km, good for such a large car that was often ferrying five people (three of them halflings).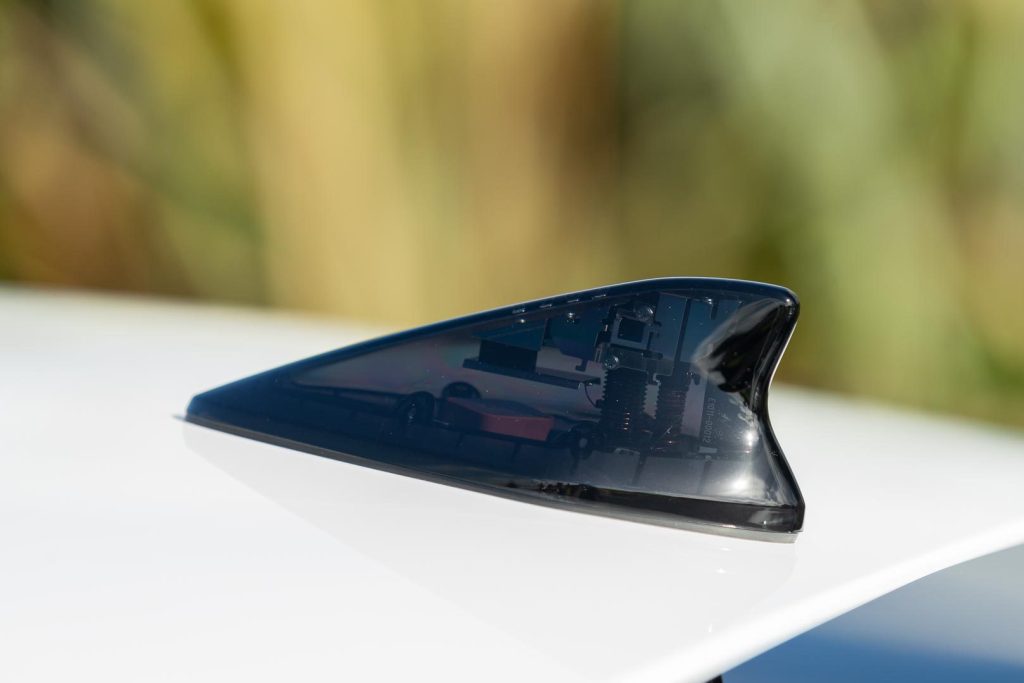 We hooked up to a 50kW DC charger, the absorbent 800V architecture sucking up juice quickly and zapping the battery from 60 to 80 per cent in 17min.
Overall it took on 23kWh in 28min which moved the DTE from 250 to 380km with 87 per cent charge (remembering that the charge rate slows past 80 per cent).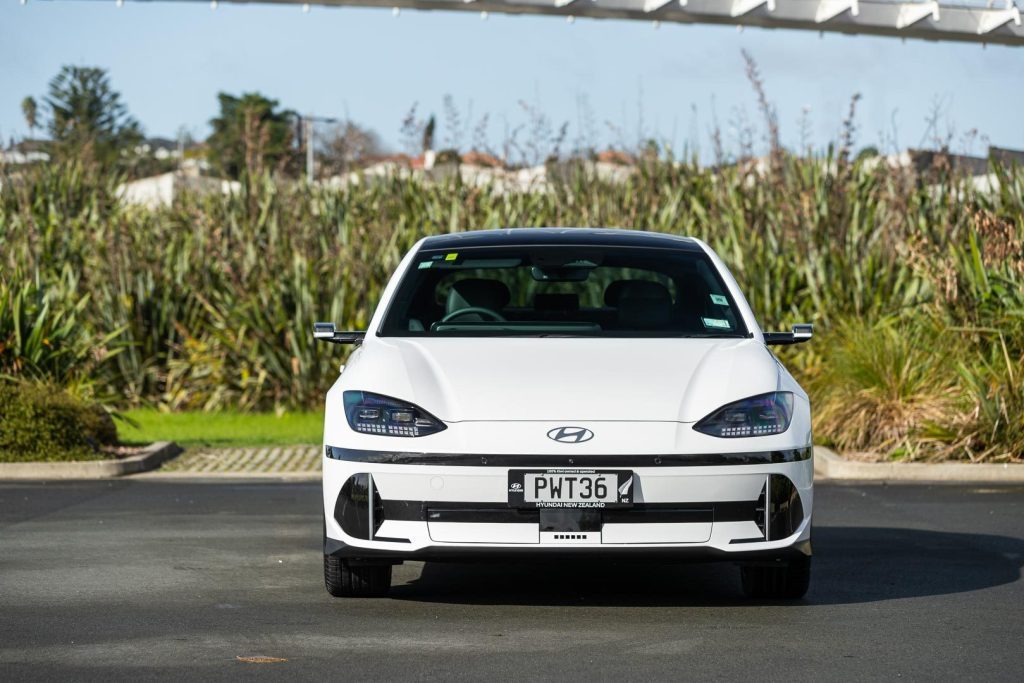 So, worth the hype?
It might be worth mentioning the Ioniq 6 is the current World Car of the Year title holder and we can see why; it's a very polished package.
Its refinement and efficiency are noteworthy, as is the ease of the drive. We are not sure if value holds much sway in the WCOTY judging process, or maybe whether pricing is more attainable in major markets.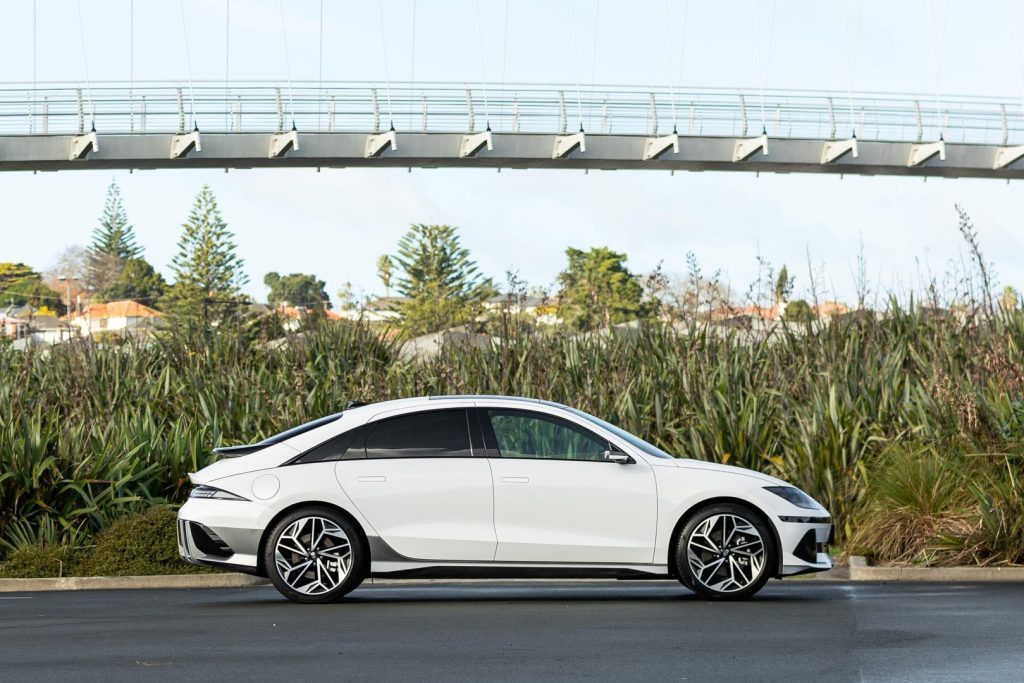 The Limited is very good but pricey, making the lesser versions more worthy of consideration.
Model
Hyundai IONIQ 6 Limited AWD
Price
$124,990
Clean Car Discount
Neutral – $0
Motor
Dual, 239kW/605Nm
Battery
77.4kWh net
Range
519km
Drivetrain
Single-speed auto, e-AWD
Energy Use
16.9kWh/100km
C02 Output
0g/km
0-100km/h
5.04 sec
80-120km/h
3.39 sec (101m)
100-0km/h
35.98m
Stability systems
ABS, ESP, TV
Safety
AEB, ACC, BSM, LDW,
RCTA, ALK, AHB
Luggage capacity
f-12L, r-401L
Tow rating
750kg (1500kg braked)
Service intervals
24 months, 30,000km
Warranty
3yrs, 100,000km
ANCAP rating
5 Stars (2022)
Weight
2096kg (claimed)