Sitting proudly on GM Special Vehicles' (GMSV) stand at Fieldays is the updated Chevrolet Silverado 1500, which has been given a few new appointments for 2023.
This is the first time Kiwis have been given the chance to get up close with the current model year LTZ Premium variant, as well as the rugged ZR2, both of which feature a redesigned front fascia with daytime running lights.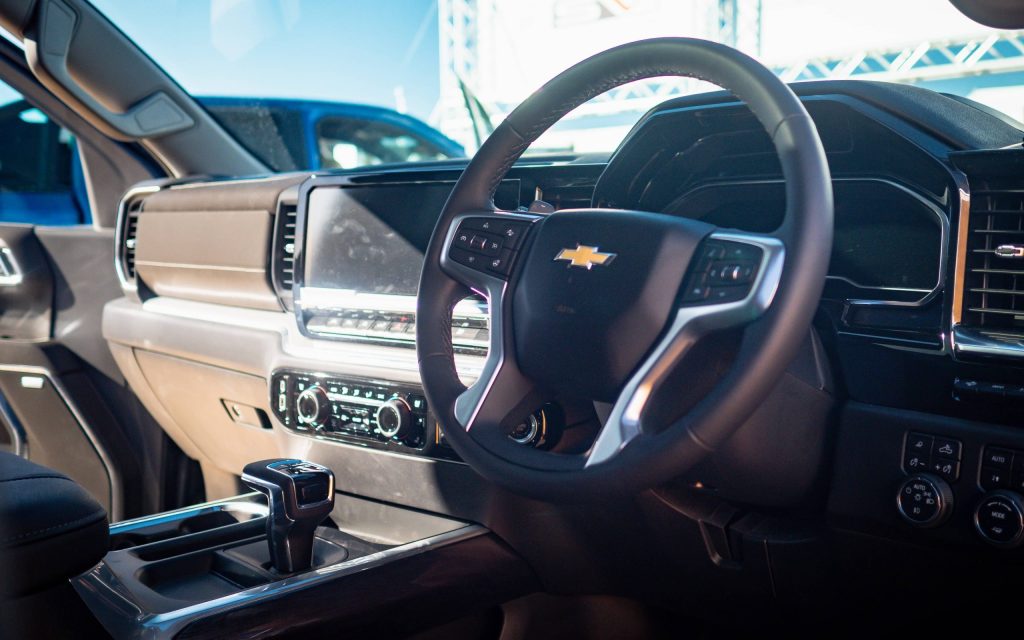 By far the biggest change to the pick-ups is that they now come equipped with a 13.4-inch diagonal touchscreen in the centre of the dashboard that features Apple CarPlay and Android Auto connectivity. The driver has also been given a new 12.3-inch digital gauge cluster as well as an electronic gear selector on the centre console.
Both the LTZ Premium and ZR2 have been fitted with a 6.2-litre V8 which makes 313kW and 624Nm of torque, sending power through a 10-speed automatic transmission.
Pricing for both models was announced earlier this year, with the 2023 Chevrolet Silverado 1500 LTZ Premium landing at $144,000, while the 2023 Chevrolet Silverado 1500 ZR2 is priced from $149,000.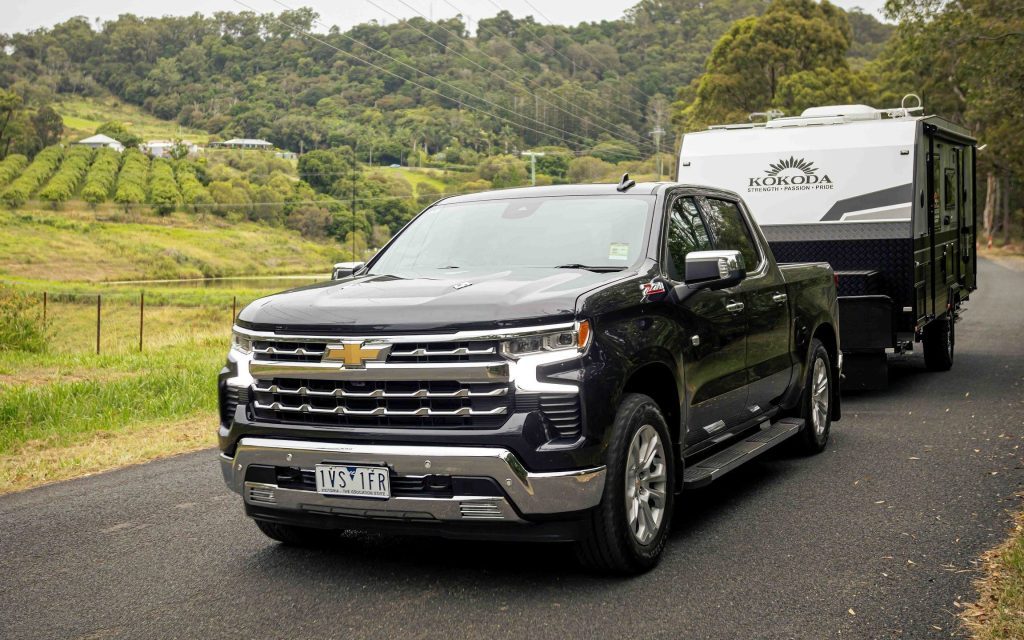 "There's no better place than Fieldays to launch the new MY23 Chevrolet Silverado 1500 line-up in New Zealand," said Dealer Principal of Ebbett GMSV, Poll Oosthuizen.
"People who attend Fieldays know what hard work is all about, and these new full-size trucks are the perfect partners to help get the job done, they don't shy away from getting into the dirt and rough stuff."
Also on display at the GMSV stand at Fieldays this year, held from 14 to 16 June, is the current Silverado Heavy Duty 2500 and Corvette (C8).