GM Specialty Vehicles has today revealed the model year 2023 Chevrolet Silverado 1500 and ZR2 which each offer enhancements inside and out.
While the pick-up's exterior has received a redesigned front fascia including new daytime running lights, the most significant changes are found in the new interior.
A 13.4-inch diagonal touchscreen now sits in the centre of the dashboard to control various infotainment functions while a new 12.3-inch diagonal display makes up the driver's instrument cluster. The addition of an electronic gear selector can now be found on the centre console as well.
Both the LTZ Premium and ZR2 arrive with a 6.2-litre V8 which makes 313kW and 624Nm of torque which sends power through a 10-speed automatic transmission.
The 2023 Silverado also comes with a suite of active and passive safety technology and driver assistance features including rear-cross traffic alert, electronic stability control with traction control and a front collision alert with low-speed autonomous emergency braking.
A choice of nine colours is available for both the Silverado 1500 LTZ Premium and ZR2.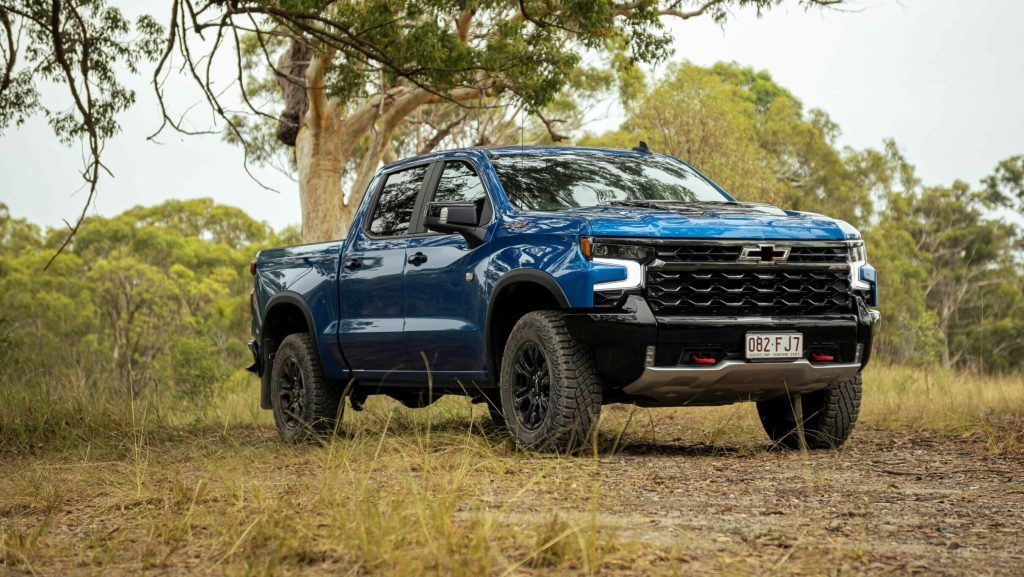 The 2023 Silverado LTZ Premium is priced at $144,000 and the Silverado ZR2 is available from $149,000 in New Zealand.
"The new MY23 Chevrolet Silverado will cement itself as the benchmark for those who want to Live Big as they tour and tow around the country in comfort and style, as well as adventure off-road in the absolute best GMSV has to offer," said Director of GM Specialty Vehicles, Greg Rowe.