Sick of traffic jams? Don't like buses or e-scooters? Then maybe Aprilia's SR GT 200 is something you should consider. It's uber cool to behold, feels nimble and nippy to ride in town, is motorway ready and is even capable of taking to "alternate paths" for "urban adventures". No, really.
Okay so it isn't quite dual purpose but it does have long travel suspension (122mm), extra ground clearance (175mm) and tyres that look like they might handle the scenic route.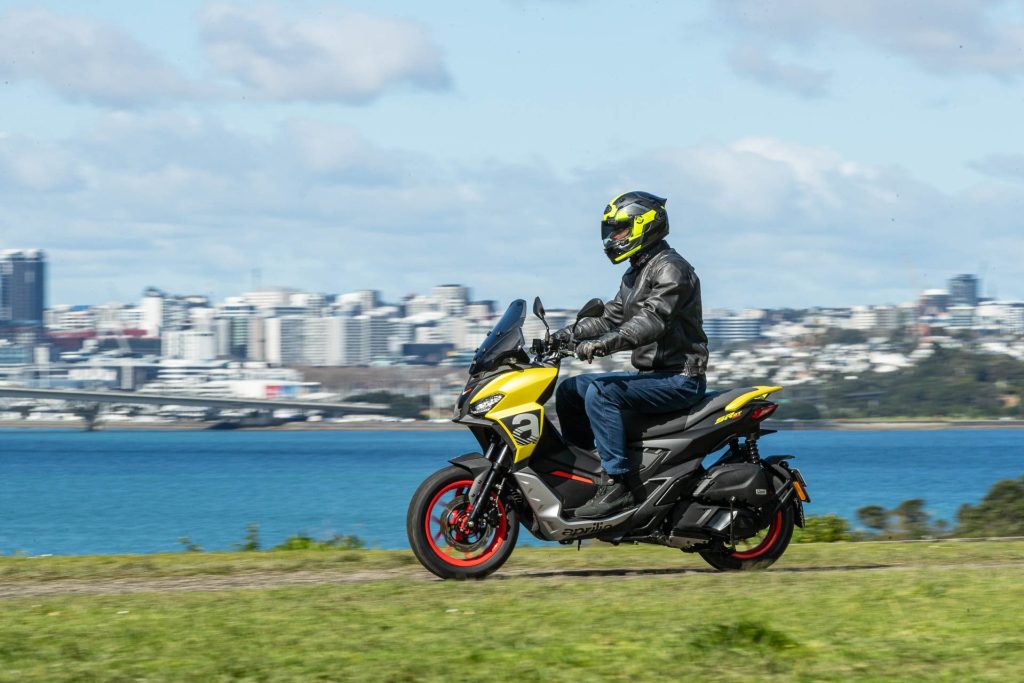 We picked up this scooter a few weeks ago but it's the middle of winter and it's been raining non stop pretty much since last July. However, days are getting longer and there is a sniff of Spring in the air.
So we togged up and pulled it out of the garage – at 148kg and with motorcycle-like handlebars it is so easy to maneouvre under human power. There's enough room under the seat for a helmet, a small backpack or a supermarket shop-up for one.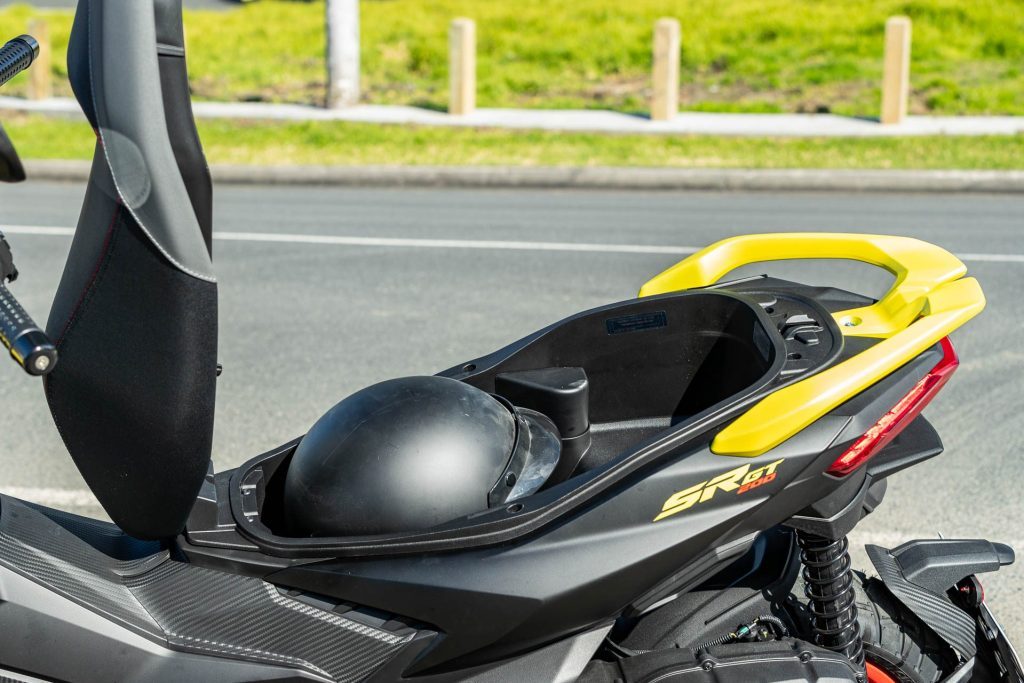 The SR GT has a double-cradle steel tube frame, and it rides on a 14-inch front and 13-inch rear wheel. With long travel suspension it is really quite cushy. And oh-so flickable in traffic.
Sitting above the back wheel is a fuel-injected 174cc single-cylinder engine that features a stop/start system for enhanced economy. The Euro-5 compliant mill pokes out 13kW and it will easily do 100km/h so is truly commuter ready.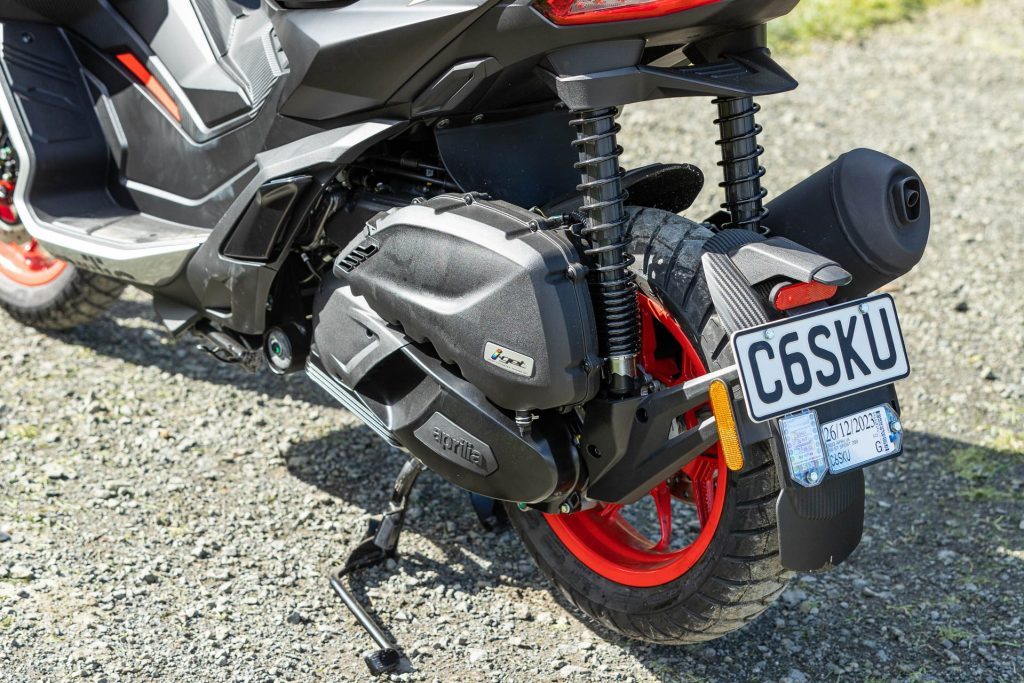 A 9L tank refill costs around $27, after which you've another 350km to run, providing it's not all at 100km/h. Figure on fuel use of almost 40km/L.
It sure can scoot. At the head of the traffic you quickly gap all cars behind you when the light goes green. And it's narrow enough that you can slip to the head of the pack at the lights.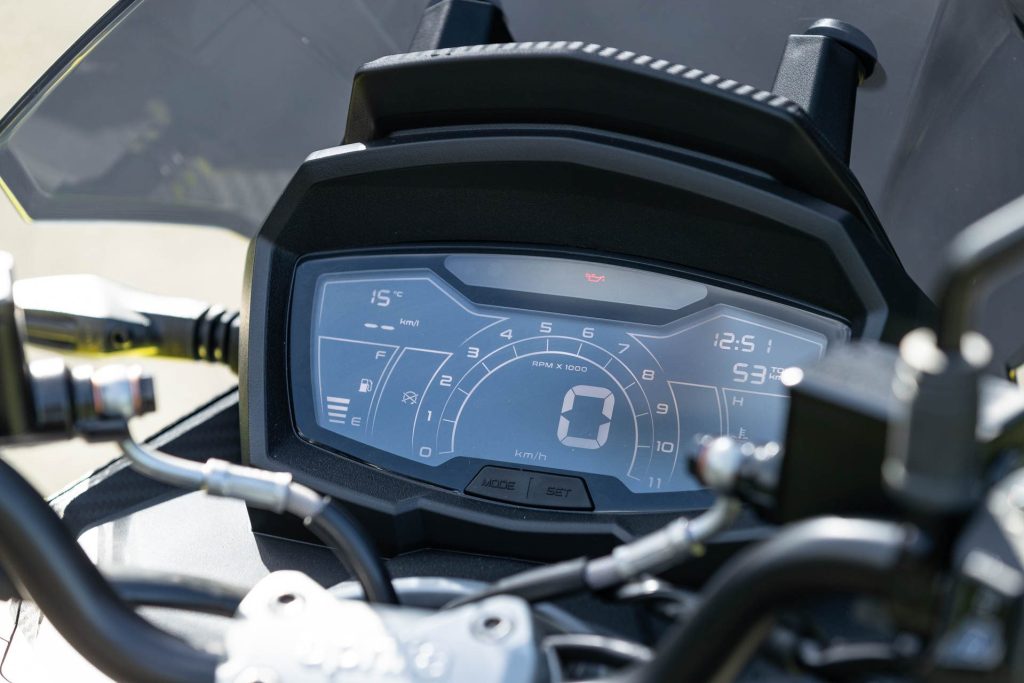 The base model costs $7490 and comes in gold, grey and red, while for an extra $200 you can buy Sport. For that you get smart red wheels, and a more dramatic/safety conscious paint finish like the one you see here. And a small 'a' on the fairing to show you're part of the Aprilia pack.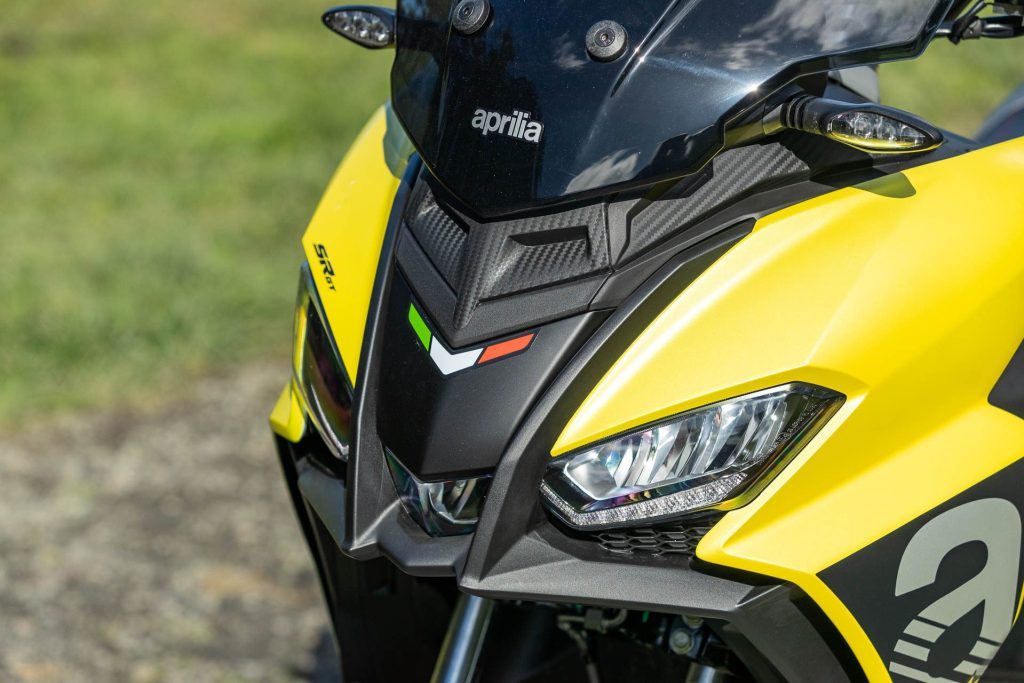 Scooter touring is now a thing here, the idea imported from overseas. It's what we intend to do next on the SR GT once the weather stabilises. Even when it's inclement a fairing and windshield keep most of the weather at bay.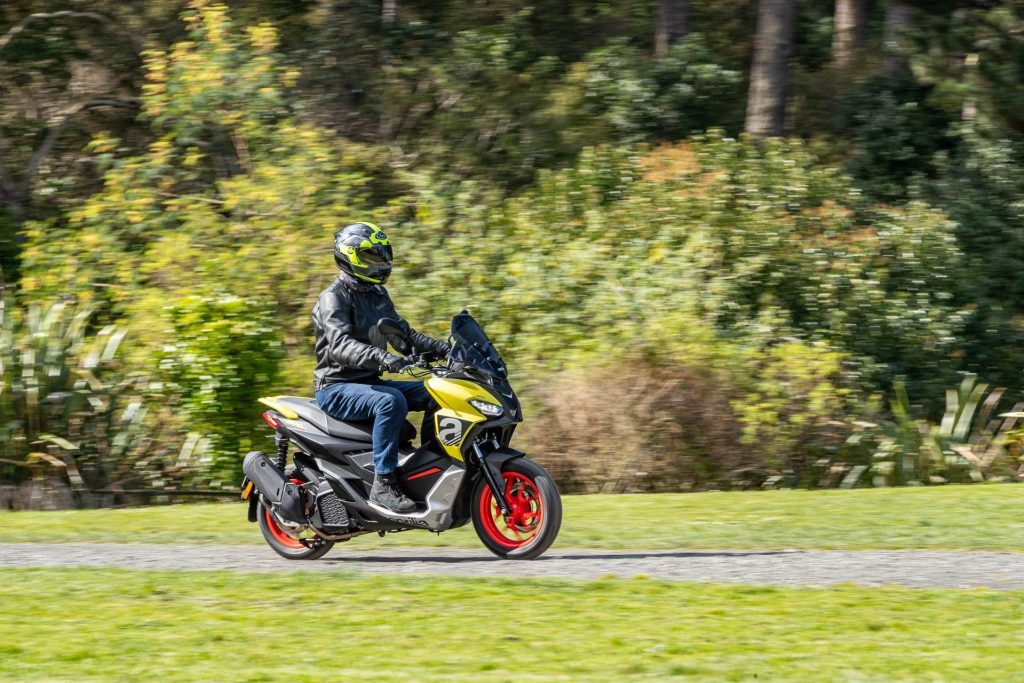 Follow our other experiences with this long-term tester, like when we rode the Aprilia SR GT200 to Raglan.