BMW has gently massaged its smallest hottie, the M2 coupe, an update that's most noticeable in the cabin. Mechanically, little has changed. Just as well, we say.
There is nothing quite so fine as a big motor in a tiny car, particularly when it's a lightweight rear driver, for the best things come in small packages, right? Like this one here, BMW's recently refreshed M2. The company has not undertaken wholesale changes on its smallest M car for it was already regarded as something special. Last year it won seven awards of significance, amongst them Top Gear's Coupe of 2016 and the 'Emotional' pick in Japan's Car of the Year deliberations.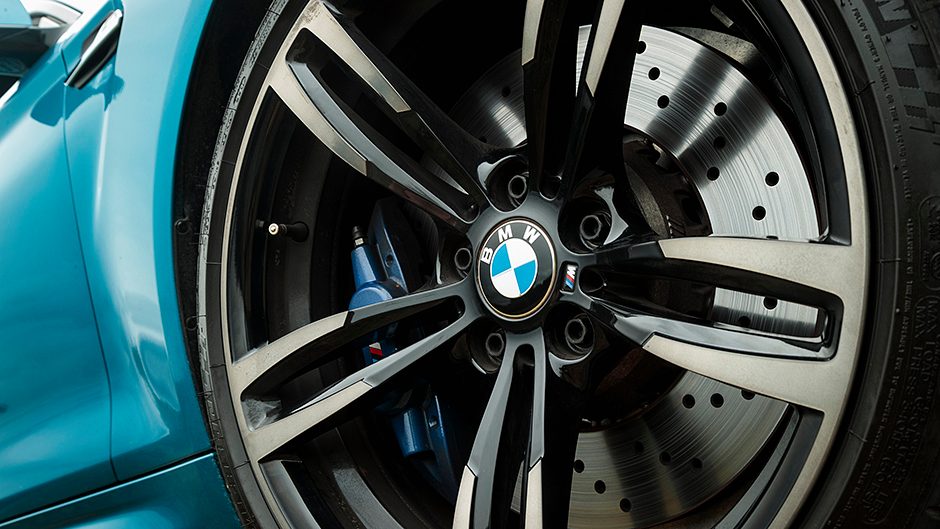 Well targeted upgrades
On the outside you might not pick the differences immediately but the "Angel Eyes" headlights are different. Headlamps now have a hexagonal outer corona, containing the DRLs, while the main elements are now LEDs instead of bi-xenons. They virtually turn night into day. The rears are reformed too, also LEDs. It still looks tasty, with bulging air vents and guards, plenty of width and hunkered down on its 19-inch rims.
Changes are clearer inside, the iDrive sixth generation getting touch screen functionality while a new instrument display adds a digital speed readout. Handy that, given its pace.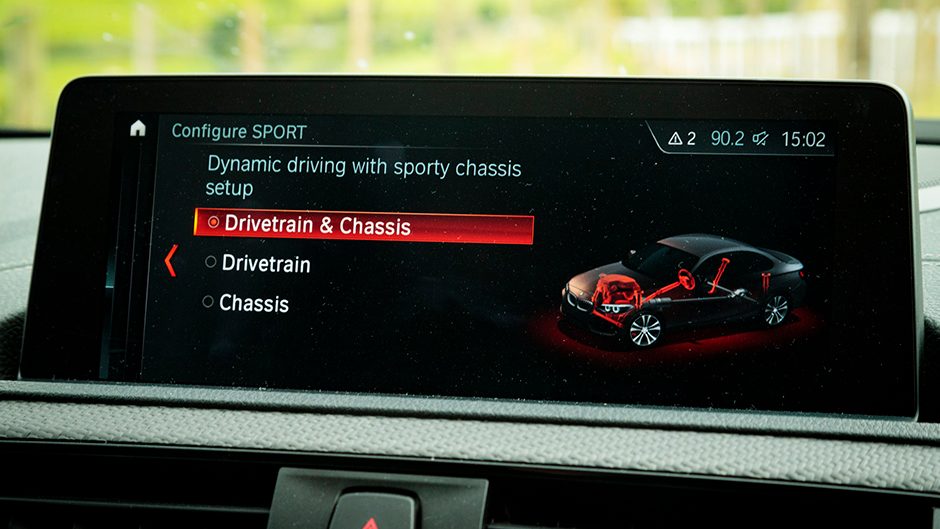 New trim aside, it's otherwise as before, and people liked the M2. Perhaps it reminded of the original M3, similar in size and concept. Back in the mid-80s, the M3 debuted as a four-cylinder rear-drive coupe with similar dimensions to the M2. The inline six engine came later. Then it was atmo, now it has a turbine for speed.
The M2 is actually longer and wider than the original M3, but a bit taller. The latter helps make it is a genuine four-seater. Admittedly, it is better suited for big children or small adults but head and legroom aren't bad. Nor is luggage space, at 390L.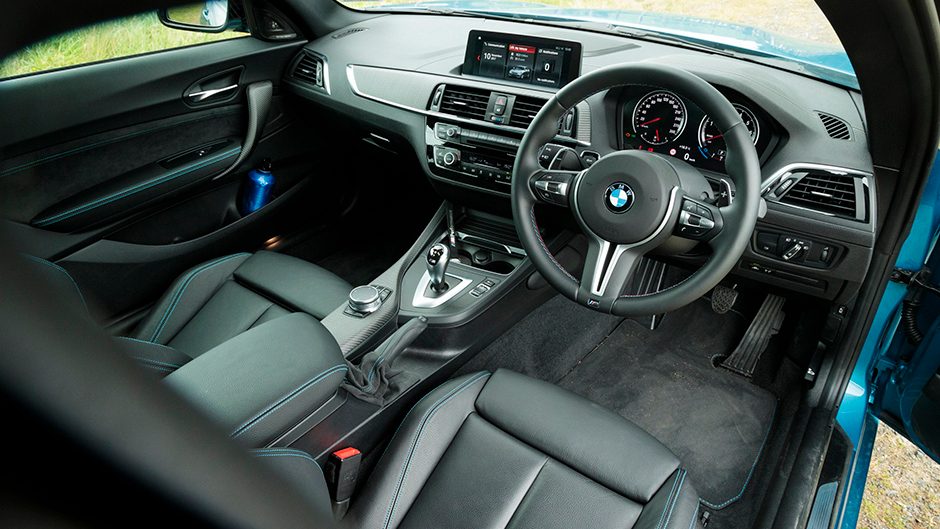 Fleet of foot
Despite being light, the original M3 covered off 0-100km/h in six-point-something seconds. It wasn't until the fourth generation that the M3 sprinted to the legal limit in under five seconds. Even then, much luck was needed with launch control.
How times have changed. The M2 makes a hard launch a cinch. Push to start, deactivate DSC, select first, flatten the throttle with the footbrake applied until revs hover at 3500, and away you go. Four-point-two heartbeats later you're at 100km/h.
The overtake takes a sizzling 2.59sec. So it's hellish quick. The sensational engine is similar to that in the 340i for output, though they're different mills. But they share the same displacement, and technology. Only in the M2 there are added tasty internals from the M3 and M4 so a bit of extra spice, 275kW of vim and 500Nm of spin. It's only ever effortless and lag from the twin-scroll turbo minimal. There's punch from almost everywhere, though this really loves to rev; best performance awaits above 4500rpm.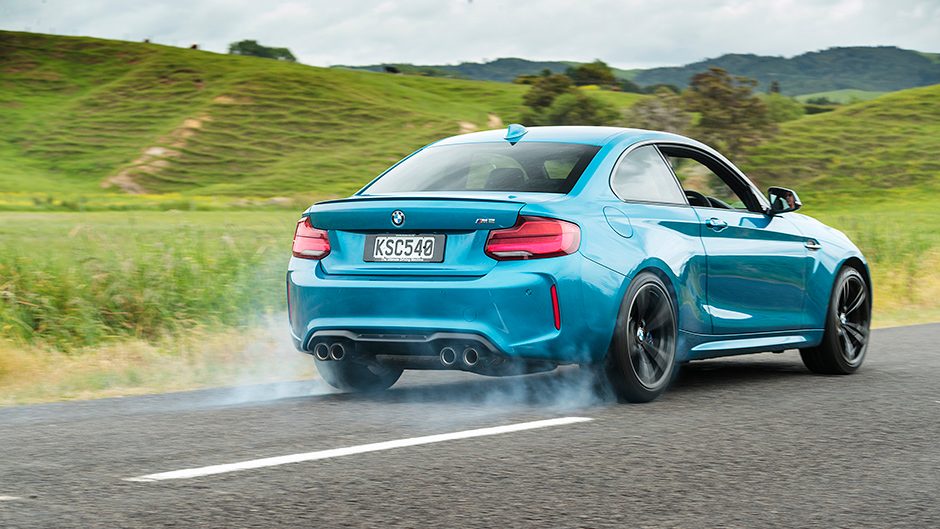 Taming the wilds
Where the 340i M Performance Touring is GT in nature with its adaptive suspension, the M2 is single-purpose road runner. Suspension is of the fixed rate M-Sport variety, so changing drive modes affects only steering heft and engine/transmission responsiveness. You can drive it hard therefore in Comfort mode with no loss of dynamics but it feels unresponsive on flowing B roads. Odd that because in town, the Comfort setting is perfect for day-to-day driving.
So Sport (or Sport+) it is when you want to stretch its formidable legs. The latter is mainly for track work which this would lap up, especially if you're a dab hand at holding radical slip angles. We found Sport pretty rewarding on road for this ups the liveliness ante without losing any of the ESP backstops which are well sorted anyway.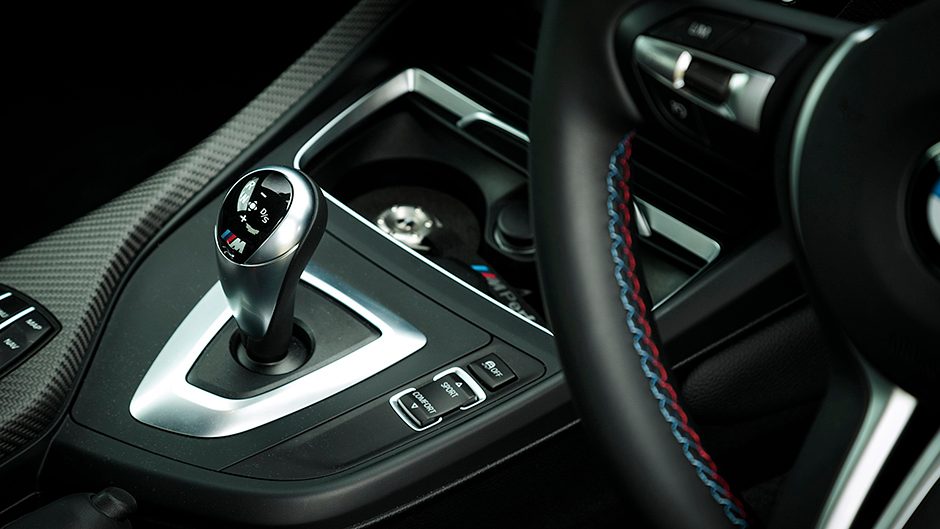 The dual-clutch transmission is mint for the shift options are numerous and fabulous. In Sport, you can let the gas pedal do it all for you; ram it home and it will perform multiple downshifts instantly from seventh (top). But where's the fun in that? For the control freaks, the M2 offers great options. Yes, there are paddles that work well but the shift lever is simply brilliant, the closest thing to a race car's sequential box yet. Essentially there are only two shift positions, R to the left and up, Drive to the right. Tap it right again and it swaps between D and MS. So any time you're done with the paddles just tap the shift lever right and you're back into Drive. For manual shifting at the lever, push it forward to downshift, pull it back to upshift. Good clean fun here.
Wait though, there's more. In Sport mode the transmission is adaptive; it understands what you're after by whether you tickle or trample the throttle. So it will hook seventh at 100km/h if you're through wringing its neck and are low on gas. On that, low 12s are easy in general country running.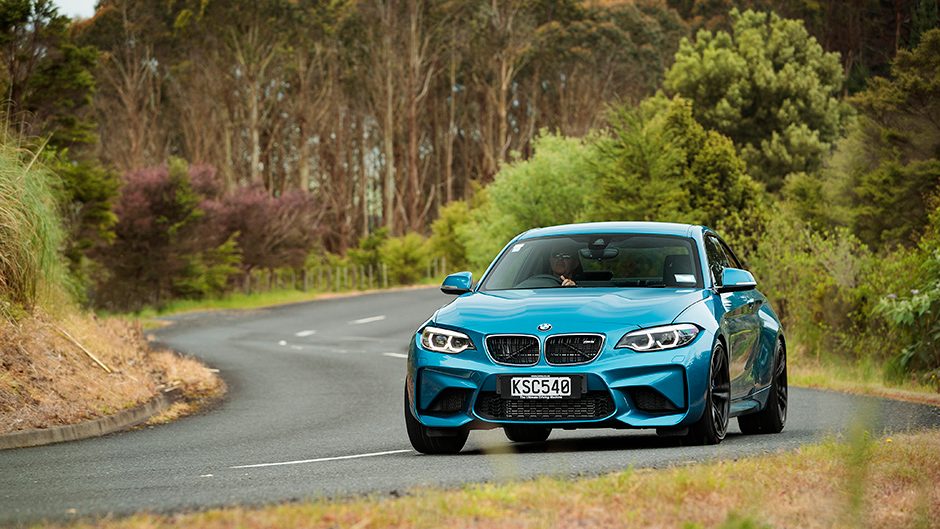 Float like a butterfly
The engine's a riot, but it's the chassis that completes the package so well, a match for that macho engine. There's aluminium suspension/subframes and brakes borrowed from the M3/4 programme, and bracing everywhere. Think rigidity and control. Body lean in corners is minimal, and grip both ends supreme, balance assured with a 52/48 front rear split (the manual which no-one buys is apparently 50/50). This has some of the better electric steering traits around, weighting is variable and appropriate and it rails through bends faster than most everything this side of AWD supersports machinery.
The downside is a somewhat busy, noisy ride (76.5dB average) on our unkempt chipseal roads. But it's not ping-off-the-bumps untidy like early M3s; there's more effective rebound than back then. Those into their sports cars will applaud its set-up though passengers used to cosseting convertibles, not so much.
Sounds supreme
Extraneous noise on the go is a shame because it partly masks the sound of the optional M Performance exhaust system. This is a titanium set-up (explaining its $5500 price), with dual operating modes, Sport and Track. In Sport the M2 sounds intense but Track ups that further. There's a weird procedure to activate Track, presumably because of European noise restrictions. You need to exit the car and push a little red button in the boot which illuminates. After double clicking the M Perf button in the centre console you'll soon hear an even saucier exhaust note. A pity the Pirellis sometimes drown it out but it all adds to excitement this car engenders.
So is this like a cut-price M4? It's nigh on as quick and perhaps more nimble for almost $56k less. Okay, so it misses out on active cruise control, and other active safety bits are in a $1300 option pack. It's also not as roomy and arguably not as handsome but it's still a looker and one of the most involving drives from BMW in some time.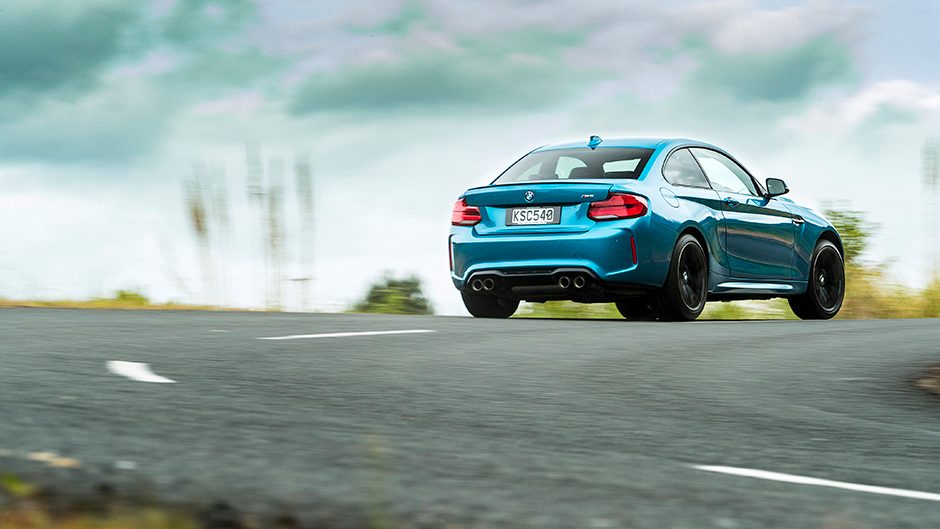 Its AWD rivals, the RS 3 and AMG A 45, cost less but have smaller engines. They're roughly as quick as each other nowadays, so it's down to whether you want or need more doors or prefer the purer dynamics of a sorted rear driver to the grip-conquers-all four-wheel drive competition. Hell of a dilemma, given how competent all three are.
| | | | |
| --- | --- | --- | --- |
| Model | BMW M2 | Price | $117,050 |
| Engine | 2979cc, IL6/T, 272kW/500Nm | Drivetrain | 7-speed twin-clutch / RWD |
| Fuel Use | 7.9L/100km | C02 Output | 185g/km |
| 0-100km/h | 4.25sec | Weight | 1578kg |