That would have to be brazil, which became the last nation to build Volkswagen's iconic van. The final ones made there were powered by 1.4 litre liquid-cooled inline fours, just like Jeremy Parkinson's 2007 example.
Jeremy Parkinson doesn't actually receive a lot of banter from the owners of 'proper' air-cooled Volkswagen Kombi vans, but he suspects that there is some tendency amongst the legions of the iconic van's followers to discount the 1.4 litre liquid-cooled examples that bought the curtain down on its manufacture. His 2006 version is a world traveller. It left the factory in Sāo Bernado do Campo, Brazil, as a plain white panel van, got a light camper conversion and its flash grey paint job at Danbury Motorhomes in the UK, then was toured around Europe by its original owner before its export to New Zealand. Consider it a Kombi Multinational rather than a member of the Kombi Nation.
Such a classification suits this outlier. With the engine noise calmed by all the pistons sharing the same cylinder block and being enclosed by water jackets, there is none of the clattering associated with air-cooled Kombis. Jeremy says that Kombi purists might consider the suppressed engine clamour to be a downgrade in character. "I suspect that they view the (large) radiator mounted up front as an abomination." Not that any one from the Volkswagen Owners Club has ever expressed such an opinion mind. "I don't usually hang out with other car dudes, but they seem a good bunch, and put on some great events."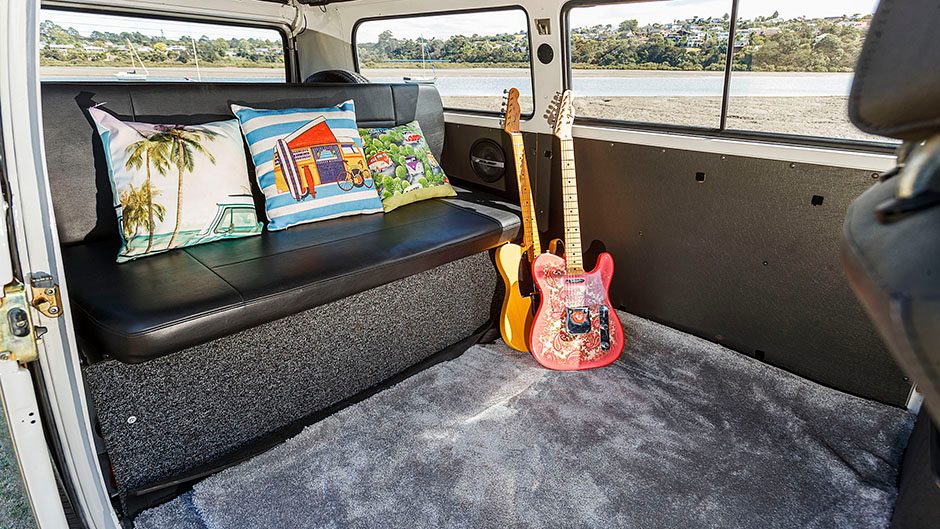 Speaking of events, Jeremy is dreaming up one of his own – a convoy of Kombis driving to Invercargill, expanded in numbers by others joining in along the way, with the climax being attending the closing day of the current Kombi exhibition being staged by Bill Richardson's Transport World museum. That's the resting place of one of the last Kombis ever made, and the only other 1.4 Brazilian-made example in New Zealand, a rare Final Edition made in the days before production ceased in 2013.
Just 600 Final Editions were made, identified by their two-tone sky blue/cream paint jobs. Volkswagen Brazil also commissioned a film in English to celebrate the ending of four decades of Kombi manufacture. It's titled: The Kombi's Last Wishes.
In the four-minute flick, an elderly woman's voice expresses the feelings of the Kombi as it remembers some of the most devoted fans of the vehicle. There's the Brazilian man who drove his to three World Cup Football finals, the man who turned his Kombi into a mobile psychedelic art mural before it had a cameo appearance in the movie documenting the Woodstock music festival, the couple who turned theirs into an Italian restaurant, and the German couple who drove theirs around the world and had a couple of kids along the way. It captures the feel-good spirit that Kombis evoke, and is worth a search on YouTube.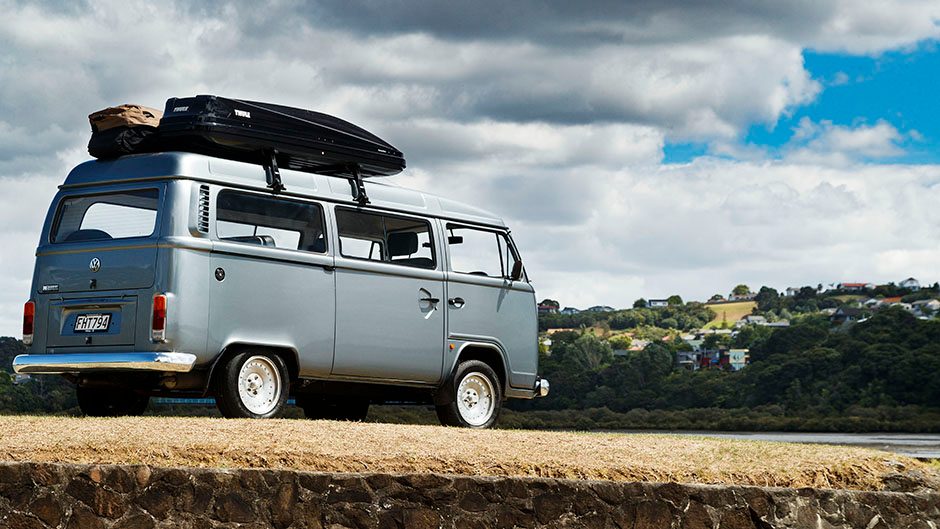 For Jeremy, the attraction to Kombis began with an orange-coloured Matchbox toy model that he had as a kid. That led to him purchasing a rare 1969 Westfalia camper, affectionately known by the global Kombi community as the "Westie" when he got older. "I tracked it down in Huntly, and bought it for $3000 back in 1996. "It was the only "Westie" in New Zealand (at the time) and I drove it around for a couple of years, but it soon became clear that it had spent half of its life on beaches. "Then the rust rules changed, and I could no longer drive it, it spent it's time as an extra lounge room in the driveway outside my flat. "Eventually a wrecker came and towed it away in 1999."
Jeremy confesses to 'absolutely gassing for a Kombi' in the ensuing years after the "Westie" got towed away. He became a bit of a 'stalker' for the iconic van, and parked examples would always stop him in his tracks and encourage him to take some photos.
The Kombi obsession became more intense as the years passed, and with every ad that he viewed for one, the price had headed further north. While looking at a Trade Me ad one day, he realised that an air-cooled model was no longer attainable. "I was eyeing up a Westfalia advertised for $35,000, and it was absolutely riddled with rust. "I knew that if I bought it that it would cost me a $1000 each year just the keep the body in a condition where it could get a warrant. "To get an air-cooled Kombi in good condition would require between $60,000-$70,000, so I started looking for one of the liquid-cooled Brazilian ones. "This one was on Trade Me for less than a day, and I was lucky to get it." The bottom line is that the later Brazilian models have galvanized, well-sealed bodies and are far less prone to rust. Jeremy also paid the same price for his low-mileage example as being asked for the advertised Westfalia basket case. "Basically you can get one of these in good condition for the same money (if you can find one) as an older Kombi that requires a lot of work."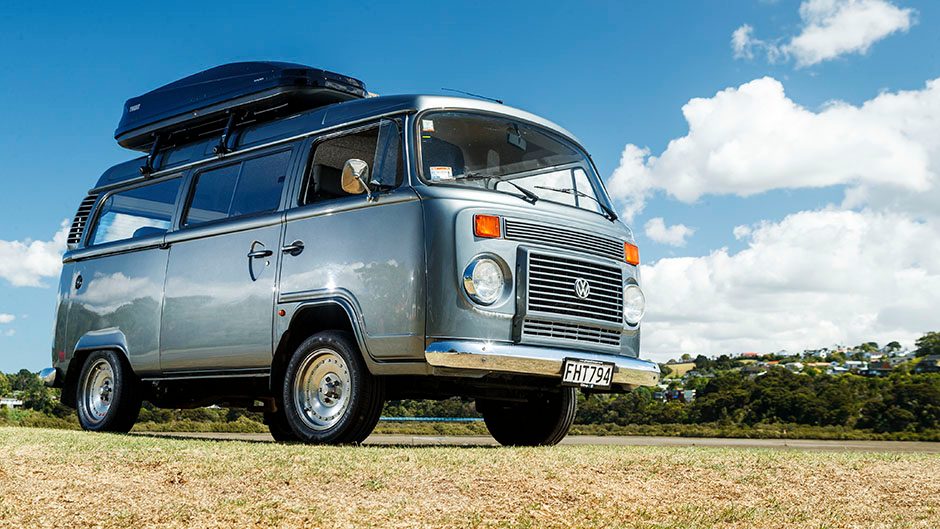 So while liquid-cooled Brazilian Kombis might lack some of the character associated with the vans, they also shed the biggest bug-bear when owning one – rust.
There are other pluses as well, and we have the Brazilian government to thank for those. When transport officials introduced new emission laws there in 2005, it forced Volkswagen Brazil to replace the wheezing old air-cooled 1.6-litre boxer engine with a 1.4 inline four from the Volkswagen Gol hatchback. This is similar to the Golf in size, but made to meet a lower price target, the Gol was Brazil's top selling car for 27 years.
The EA-III single-overhead-cam, 8v four earns it's 'Total Flex' moniker by being able to run on either petrol or ethanol, and Jeremy's van has tanks for both fuels. "I've never used the one for ethanol, though." Pity, because then he possibly could confirm whether there was any noticeable difference in performance. Volkswagen Brazil claims a maximum of 58kW (78bhp) when running on petrol for the 1.4, rising to 60kW (80bhp) when sucking ethanol. Maximum torque is 124Nm. These might seem low numbers, but the little 1.4 drives the lightweight Volkswagen van along quite nicely according to Jeremy. "There's 20 more horsepower than a stock air-cooled version, and it definitely climbs hills and cruises along the open road more easily. "People often under-estimate how fast this Kombi is going when they pull out to overtake it."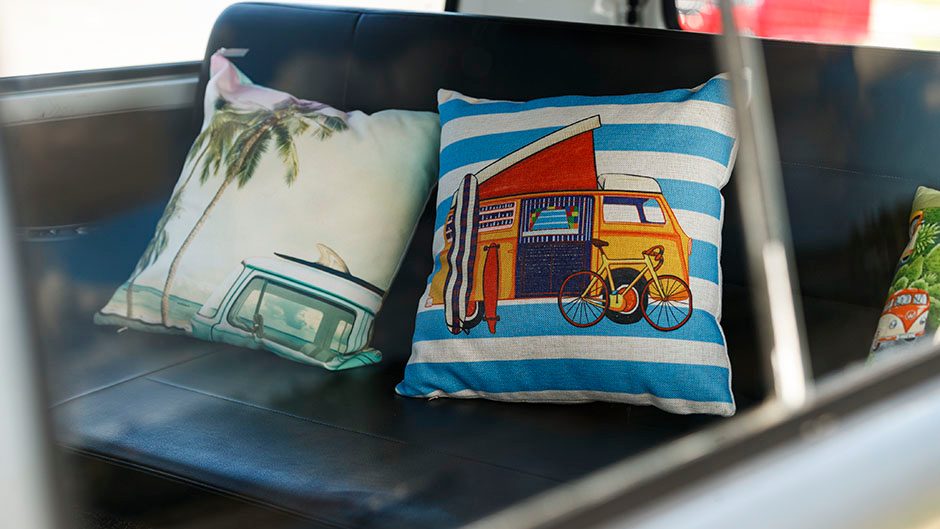 So far, the Kombi has travelled 50,000km after Jeremy bought it with 35,000km on the odometer. The biggest road trip taken so far has been a 1600km camping trip around the North Island's East Cape. He admits that it's hard not to use the Kombi for more mundane tasks. "It's such a handy vehicle for picking up DIY supplies, and it's hard not to drive it to work each day." The alternative is a slightly more mundane Nissan Primera. Meanwhile, there's a few modifications coming the Kombi's way, continuing a customisation process that began when the original owner fitted the Centreline Auto Drag wheels. "I might fit-out the interior more for camping and put a roof tent on top, despite it already having a rock n' roll rear seat/bed (as fitted by Danbury)"
The Kombi could then be headed for a great adventure. "I'm totally obsessed with India, and would like to drive it there if I could."