Not all homologation specials are equal. Amongst the knowledgeable, it's those first 500 examples of the breed, made to comply with the F.I.A rules, that are the most sought after and expensive. And one of those is the Nissan Skyline GT-R Nismo.
Nissan's R32 Skyline GT-R was bred for a purpose, to dominate Group A touring car racing. And it was so successful, it effectively drove the final nails into the coffin of the formula. Everyone has their favourite homologation special, and the Skyline would be it for many Kiwis, especially those who were school kids when these things were burning up the tracks in Australia.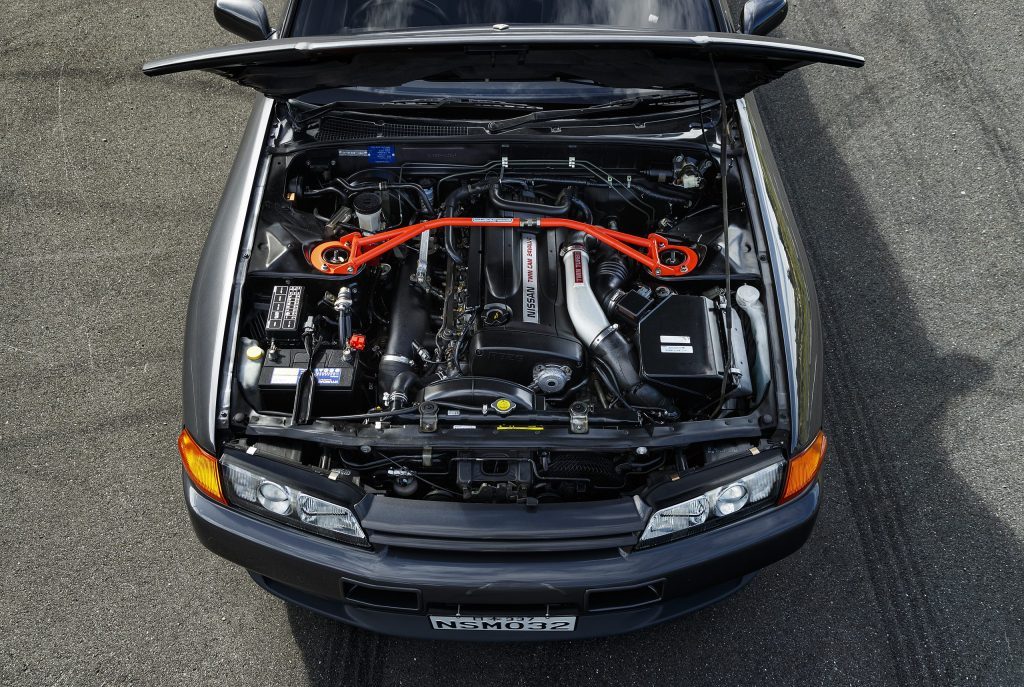 It's a car associated with many facts and figures, though it is the production numbers that fascinate us. This third-gen GT-R first rolled out of the factory in August 1989, and with a seemingly insatiable appetite for the machine in Japan, its run ended in November of 1994, Nissan having minted 43,937 of them. Those figures hardly make it a rarity but that has done nothing to dent its desirability over the years. And in recent times, the GT-R has been caught up in the JDM gold rush, with prices soaring ever higher.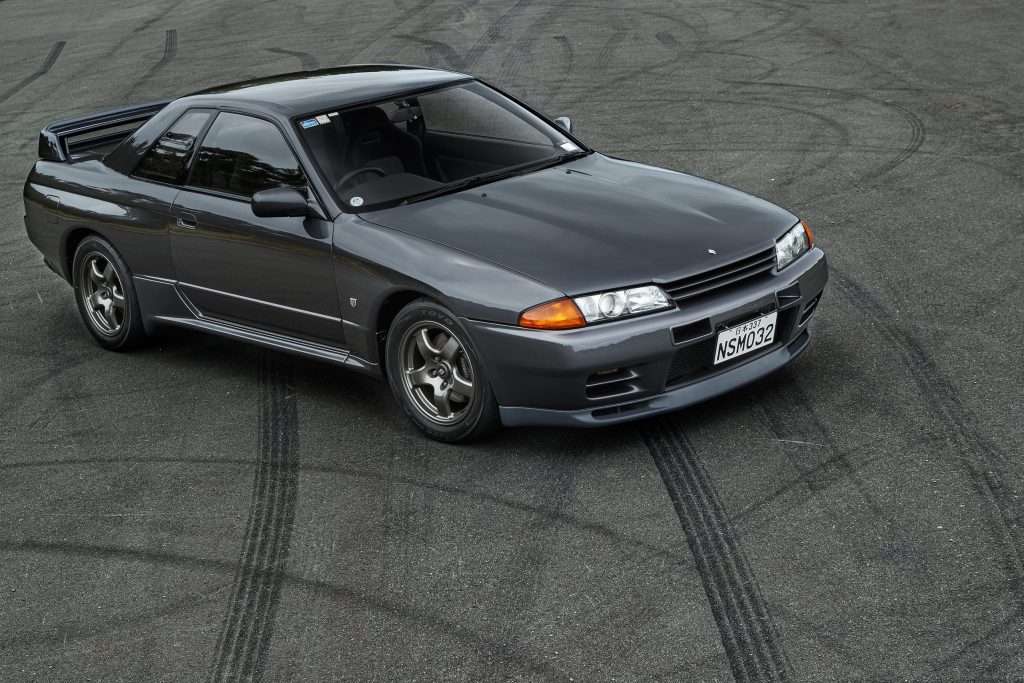 While mass made, the GT-R was more exotic than most European supercars at the time. Only Porsche's 959 could match its hardware, yet the Nissan was one-third of the price. The GT-R used an enlarged 2.6-litre version of the RB series six cylinder, fitted with twin turbos to make the Japanese limit of 206kW with 353Nm at 4400rpm. Interestingly, the first prototypes were fitted with a 2.4-litre engine and, being turbocharged, the race versions would have to abide by the rules governing the 4000cc category of Group A racing. It meant a skinnier than desirable tyre for the projected power outputs, and so Nissan added AWD to the GT-R's repertoire. That added weight however, meaning it would be at a disadvantage in its class. Rather than ditch the AWD, Nissan decided to enlarge the engine, thereby taking the GT-R up into the 4500cc litre class where it's power to weight ratio was more favourable and it had the added benefit of running an even wider tyre. It proved a master stroke as on track the GT-R was a dominant force, winning in Australia and was undefeated in the Japanese touring car championship. However its success caused more manufacturers to abandon touring cars, and other Japanese brands to concentrate on rallying.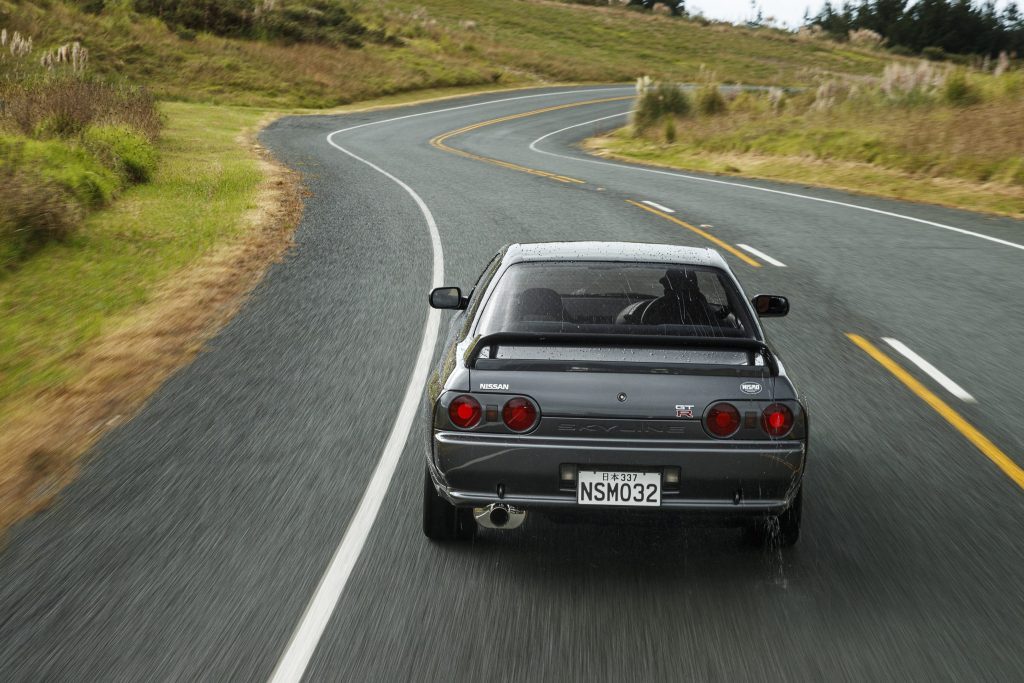 For its day, the GT-R road car was relatively heavy at 1430kg, but it was packed with technology. One of those was its variable AWD system and, like all Japanese innovations from the era, it had a delightfully long name; ATTESA E-TS – Advanced Total Traction Engineering System for All-Terrain with Electronic Torque Split. The GT-R is primarily a rear driver, but it can shunt up to 50 per cent of the torque to the front wheels to improve traction off the curves. ABS brakes feature, as does HICAS (High Capacity Actively Controlled Steering) which turns the rear wheels to further aid cornering prowess. The body of the Skyline coupe is pumped out to contain the wider tracks supported by sophisticated multilink suspension systems at each end. The rear guards are particularly blistered, while the front quarter panels and bonnet are formed from aluminium. And there was the wild-for-1989 rear wing and 'big' 16-inch alloys.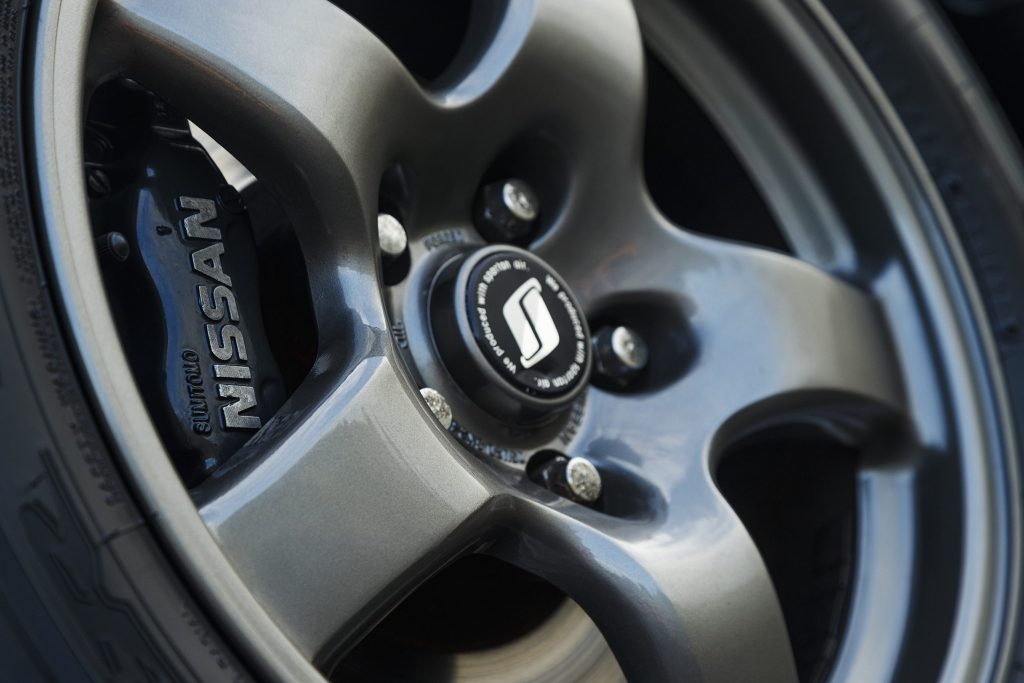 Only a few markets outside of Japan received the GT-R officially, New Zealand being one of them in strictly limited numbers, but many more flowed over the wharfs as used imports over the years.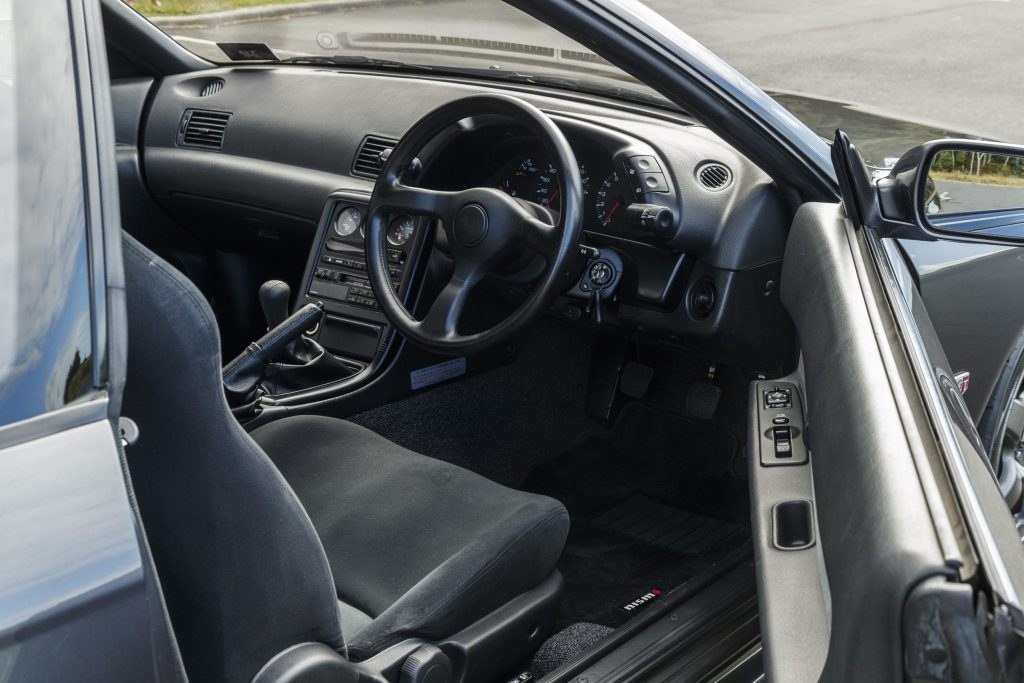 A Kiwi who knows this well is Auckland-based car importer Adam Brown, owner of this special GT-R. What makes it unique among the 40 odd thousand GT-Rs you might ask? It's a Nismo version, one of 560 Nissan produced to satisfy the FIA's homologation requirement, so it's a genuine rarity.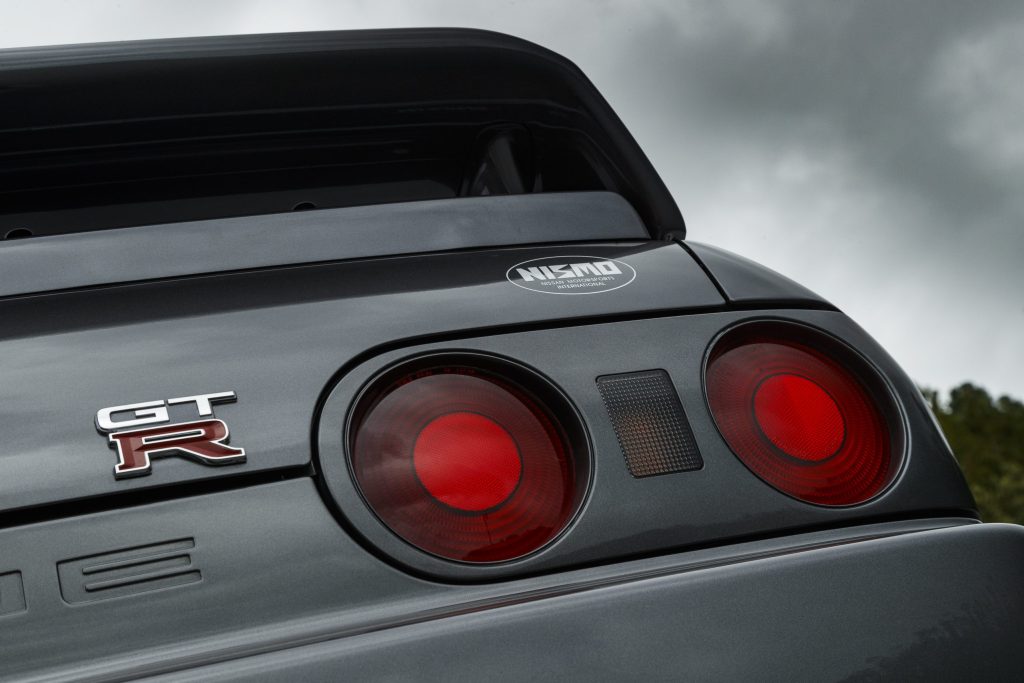 Adam has had a few GT-Rs over the years but came across this one about a year ago. "This was actually already in NZ. A guy had imported it about three years ago but had never complied it. It had just been sitting in his garage." Adam got wind of it, and went to check it out. "I don't think it was something he was in love with, though it still took a bit of work to pry it from him."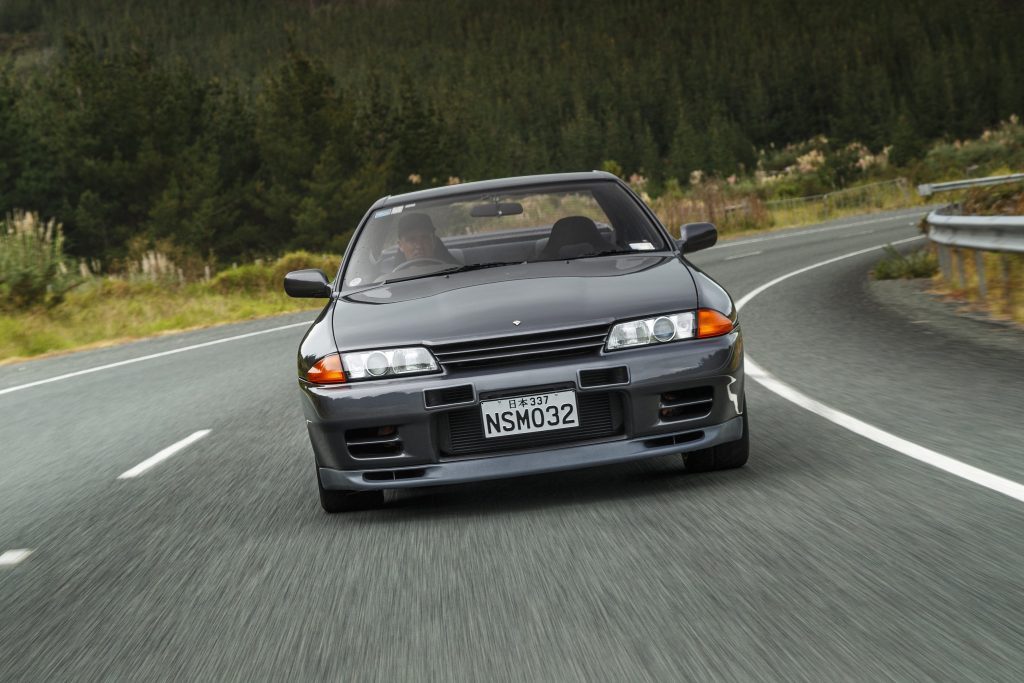 Of the 560 made in total, Nissan kept 60 for racing, and 500 were sold to the public for the homologation process. The differences from the regular GT-R are a lack of mesh in the intercooler opening and two extra vents in the front bumper to improve air flow into the engine bay. Helping manage the wind over the body work is an additional lip on the bonnet, wider spats in front of the rear arches and a lip under the rear spoiler. There is no ABS nor the usual rear window wiper. The stereo was optional, so the console controller is missing. The only major mechanical difference concerns the turbos, the Nismo's Garret units with conventional steel turbine wheels in place of the ceramic components.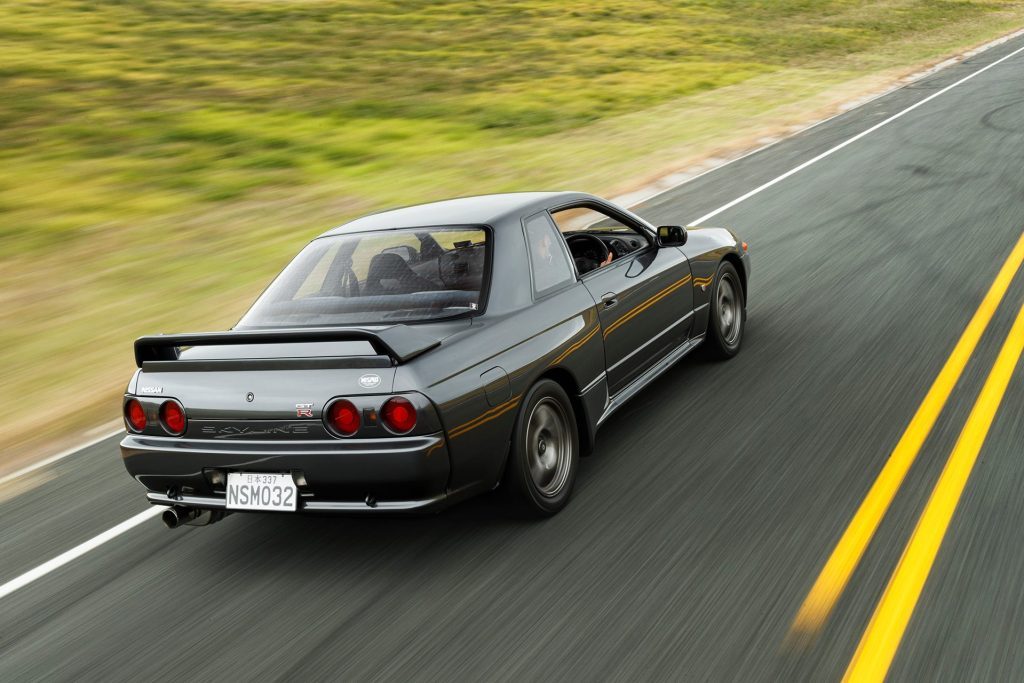 This is a genuine, low-kay example, having travelled just 26,000km. And having lived a pampered existence in a garage most of its life, nothing much was needed to bring it up to the condition you see here. It has had some dents removed and a ceramic coating applied from the experts at Final Touch. The alloys and brakes have been reconditioned. A suspension tower brace was one of the few optional extras for the Nismo.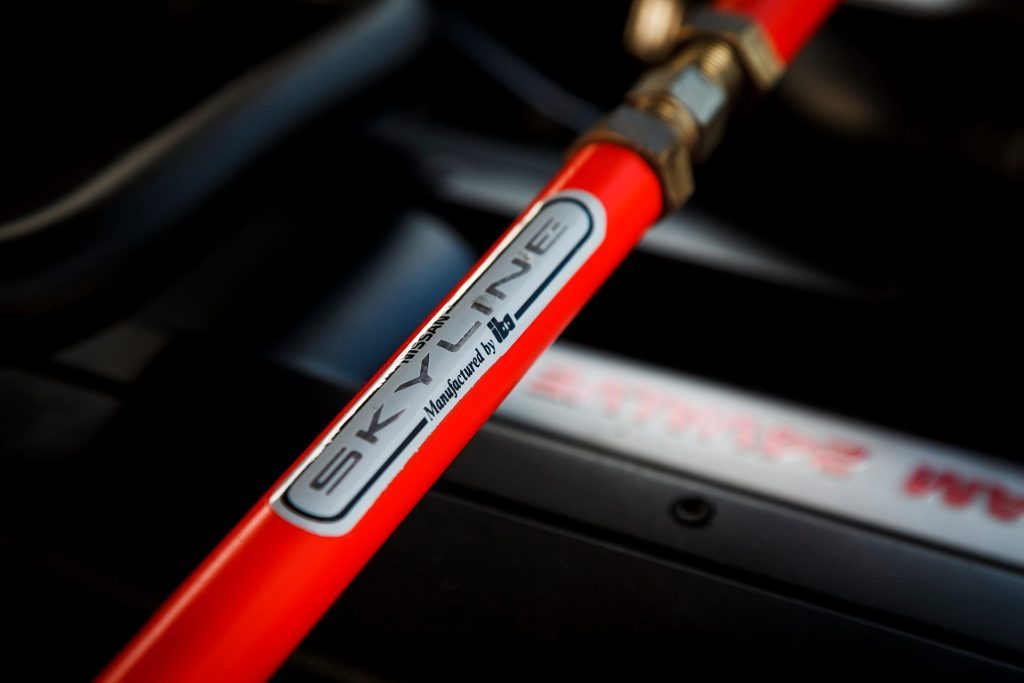 "I have put a good set of Bilsteins in it to sort the ride, the original shocks were pretty tired. It has had a mild tune to add some pep, and I managed to find a Nismo Y pipe from back in the day so fitted that along with a custom stainless exhaust. I wouldn't do any more to it – it's about keeping them original." And, as such, he has all the bits to bolt back on should the day ever come to sell it. But Adam says it's "one I'll keep for a while. I can't see myself parting with it at all really."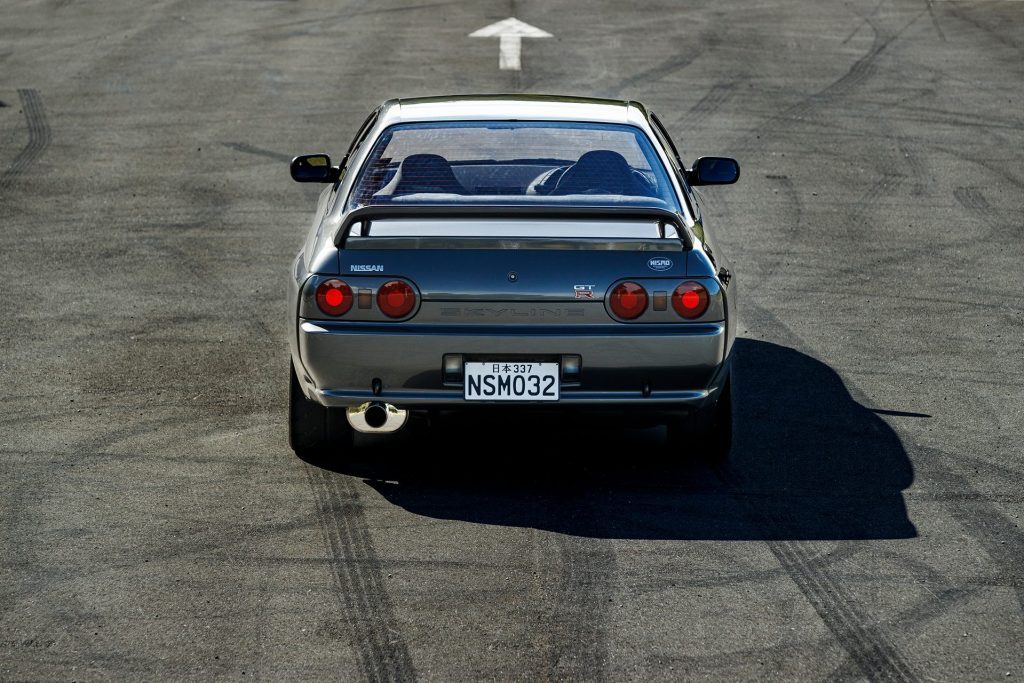 He's had it valued at $240,000, which even he admits is 'pretty crazy', especially as he has seen the prices rise steadily over the years.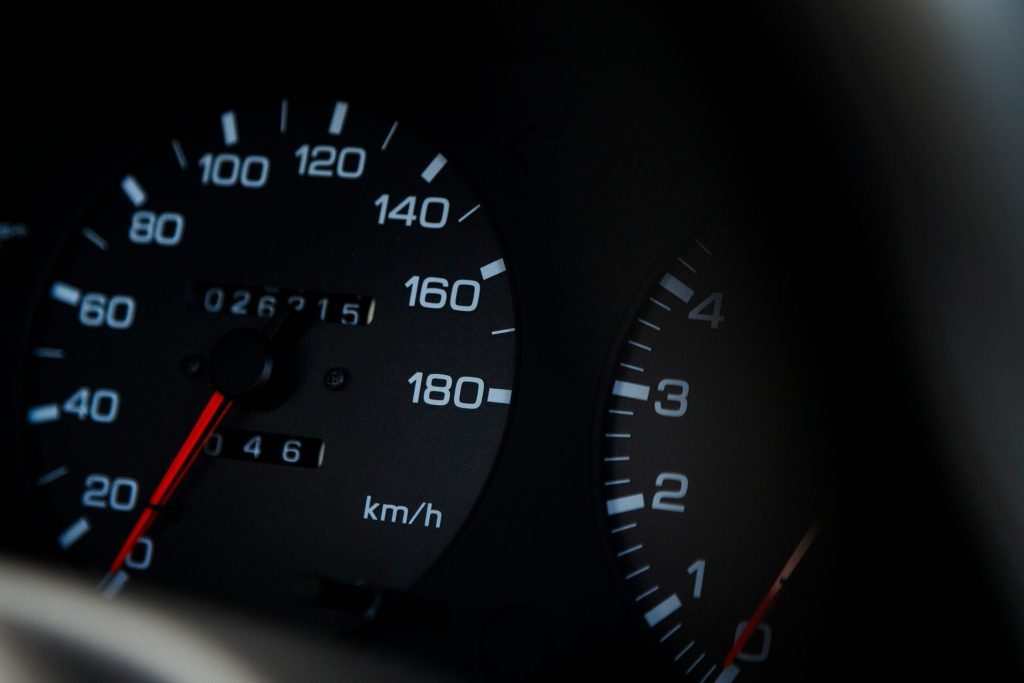 "I can remember when you could get a GT-R out of Japan for as little as $15,000. But now, even for a standard GT-R, a good one is $100k easy," though says the hard part is finding a properly decent one now.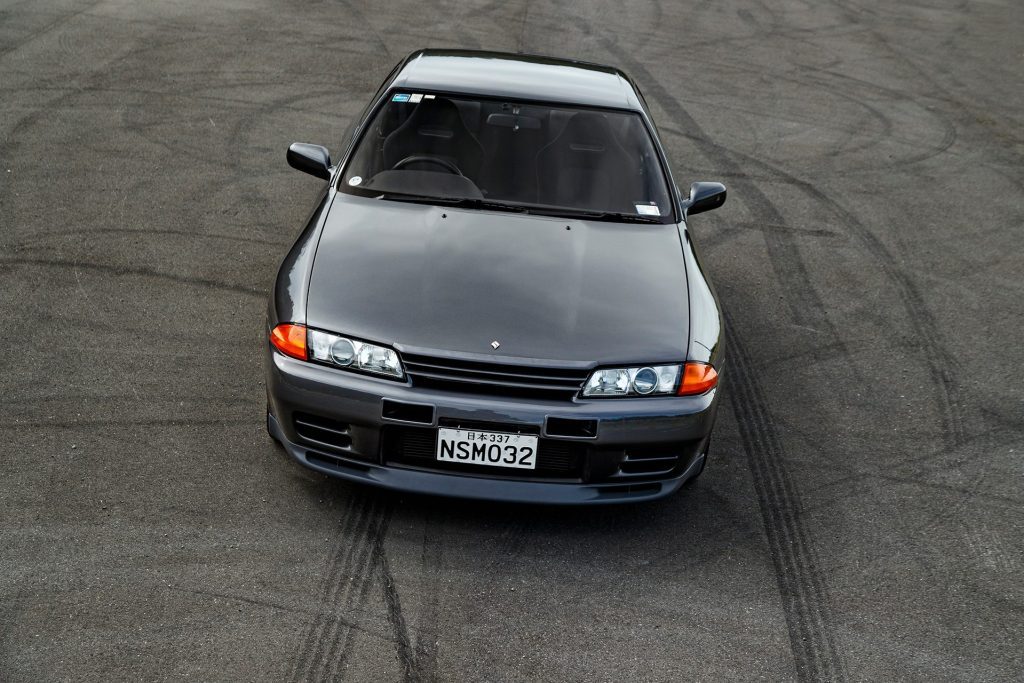 He says the buyer demographic has changed, which has added price pressure. "It's a different clientele buying them now. The guys that remember them from when they were kids now have the spare cash to spend on toys. And it seems a lot of people have the same idea, and that's driven the price higher."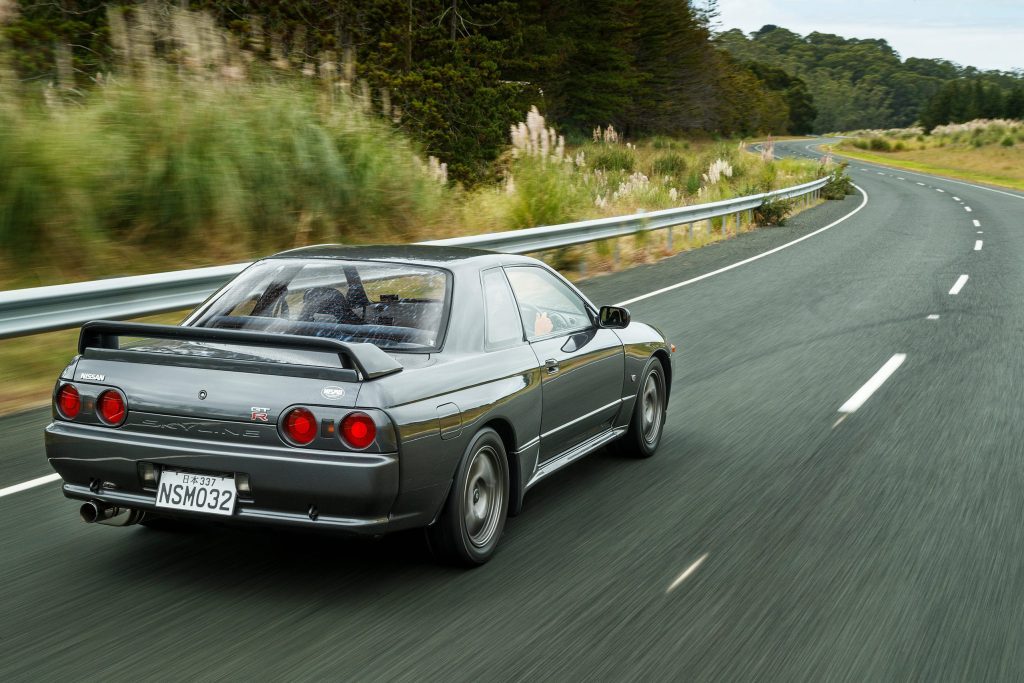 The American market has also pumped up the prices. "As soon as that 25-year rule applied in 2014 and they could buy them in the US, everything shot up overnight. There are now US companies that buy up cars in Japan, store them there, and once they click over 25 years, ship them to the States."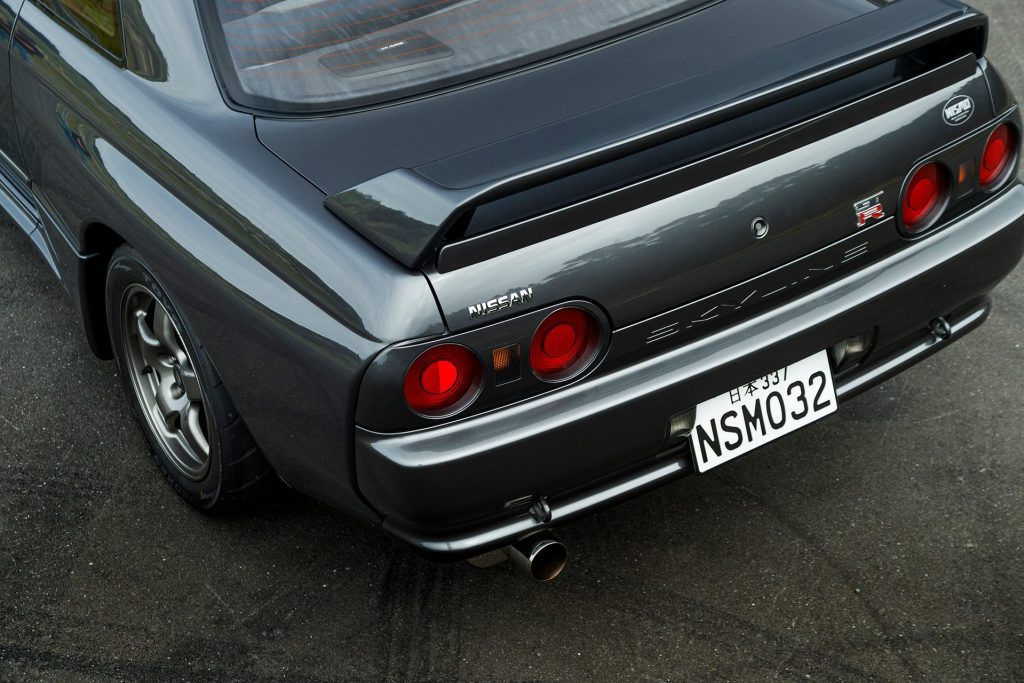 As to the value of the rarer versions like the Nismo, he says it is harder to pick. "They only come up once or twice a year for sale, and their condition varies so much. There's one coming up for sale in Hong Kong soon. It has less than 20,000km, so it will be interesting to see what they value that at." [The car in question was listed at around NZ$570,000! and appeared to sell in just a few days – Ed]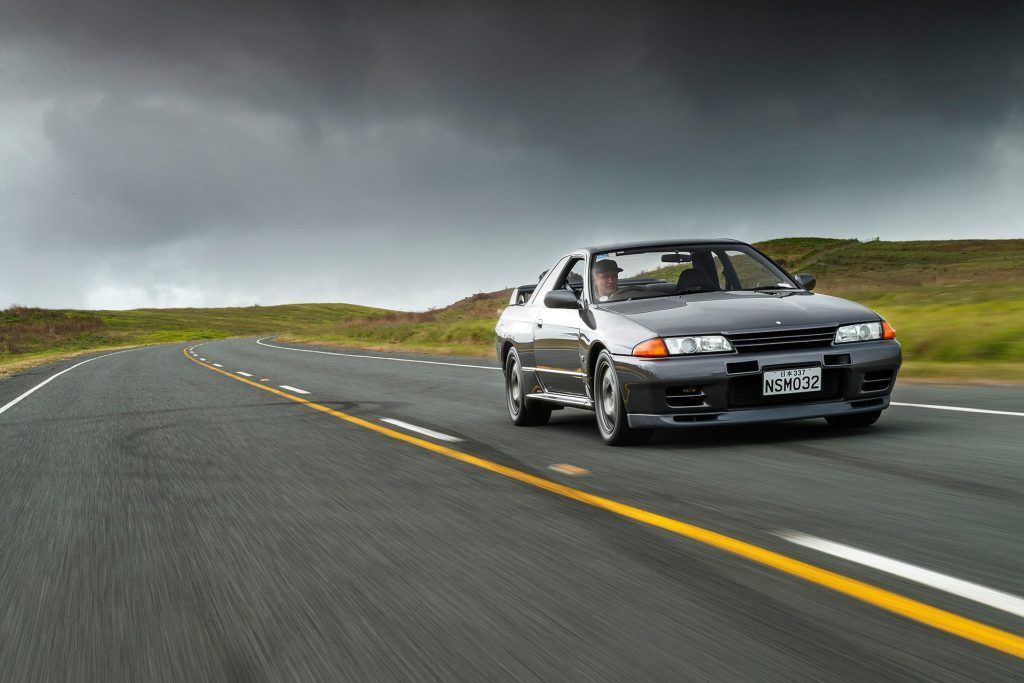 He knows of one that sold in Australia for $130k. "That had done over 100,000 kays, and wasn't what you'd describe as mint. And that was two years ago, while the prices have managed to keep ratcheting up since."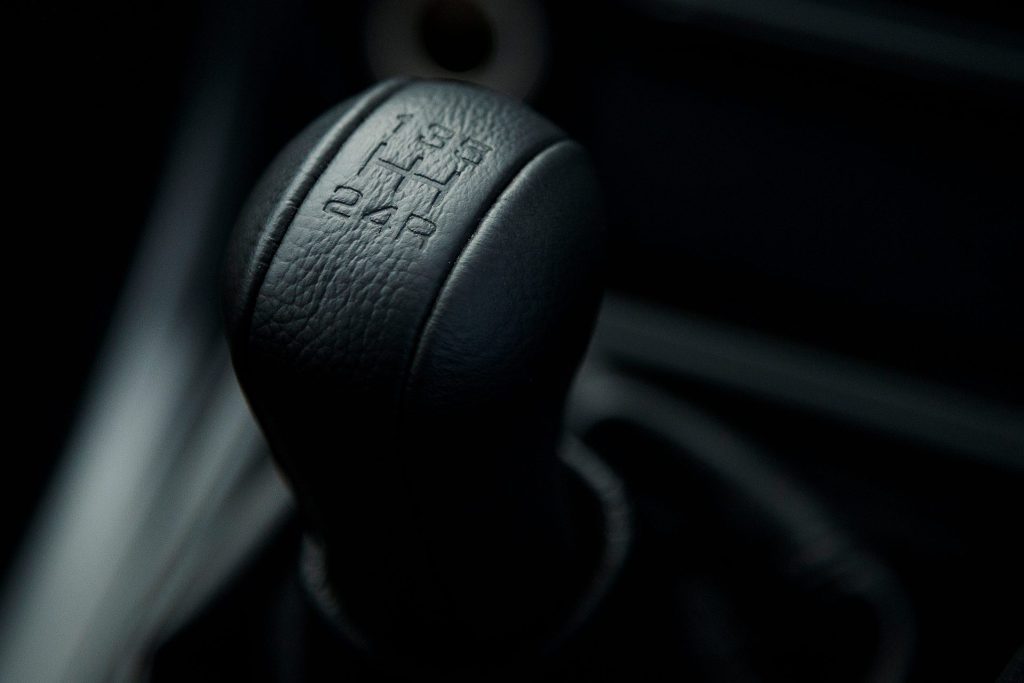 As such, this one sits in the garage most of the time. "It goes out on a nice day every now and again. It's definitely the downside to the values rising. You need two of them, one to have fun in and enjoy and the other to keep safe as you get a bit nervous taking them out."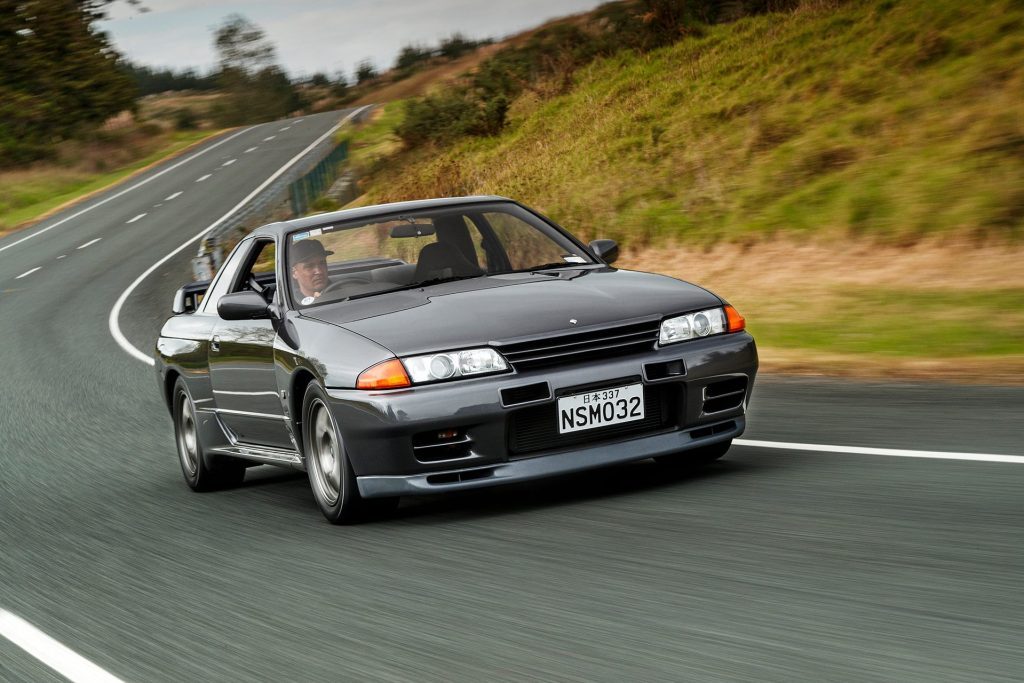 And GT-Rs are not the not the sort of thing you let out of your sight as he's already had one go missing. "I went to the bank, parked it right outside the main entrance to the mall. I was only away for five minutes but it was gone when I came back. I learnt the hard way."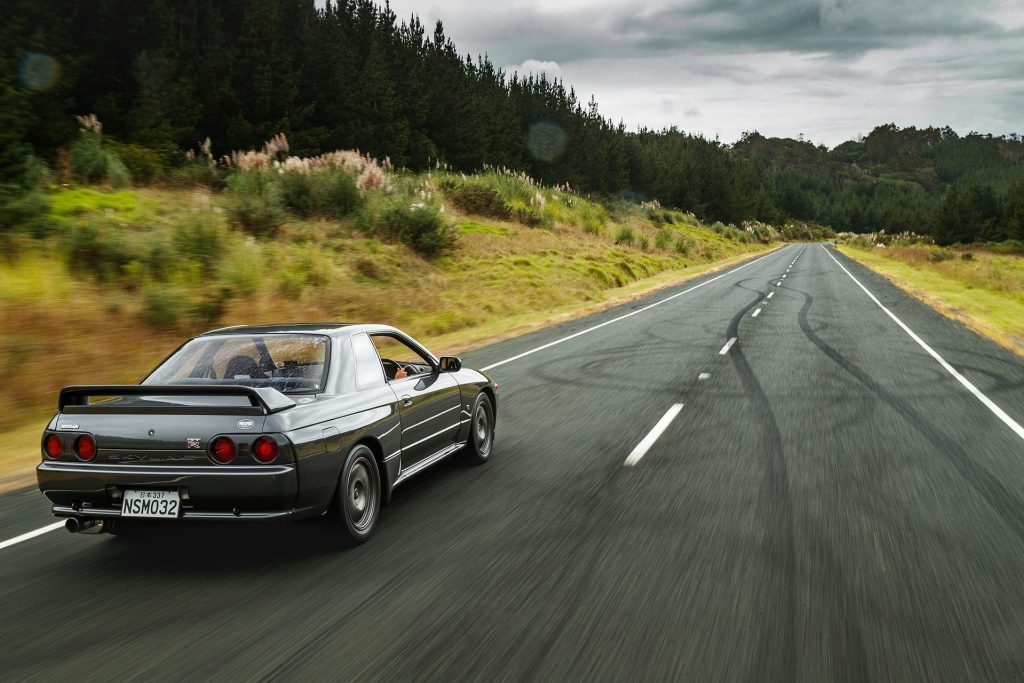 Given its status among collectors and enthusiasts, Nissan has revived the production of a vast range of parts for the GT-R, and for those with silly deep pockets there is the Nismo restoration programme as well. You can send your car back to them and they can do the full restoration, the car stripped, the body acid dipped, bits replaced, refurbished, realigned back to new. They actually emerge better than new given the cars were mass produced originally whereas this is a more labour intensive, handmade approach. But it costs the thick end of $600,000 for the full monty. Yes, there is a lot of money now tied up in these desirable nineties Japanese machines.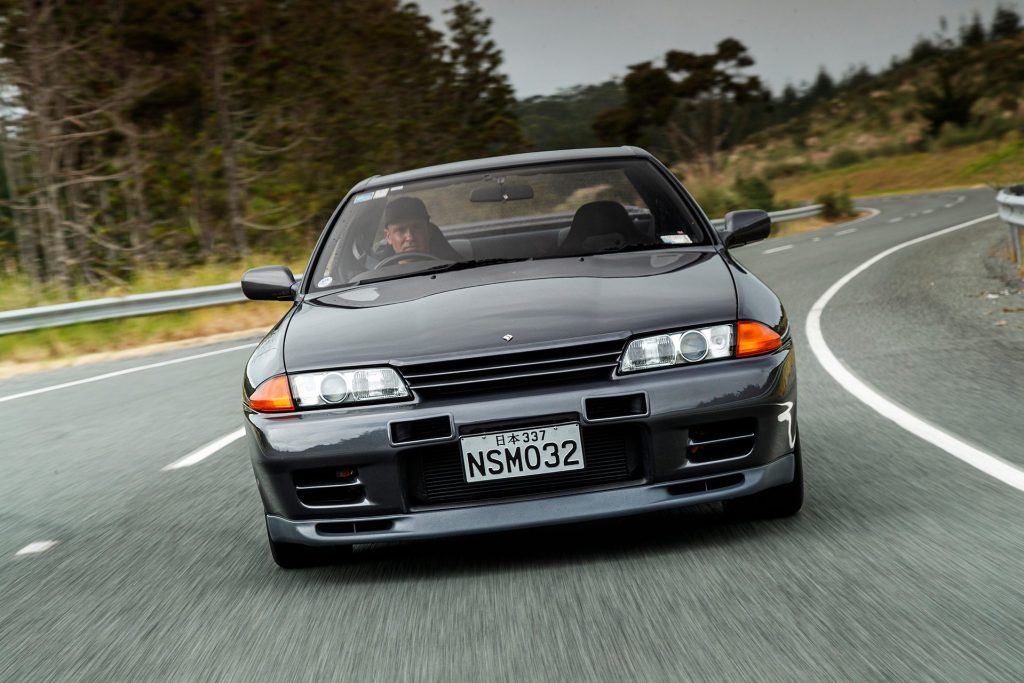 Know your R32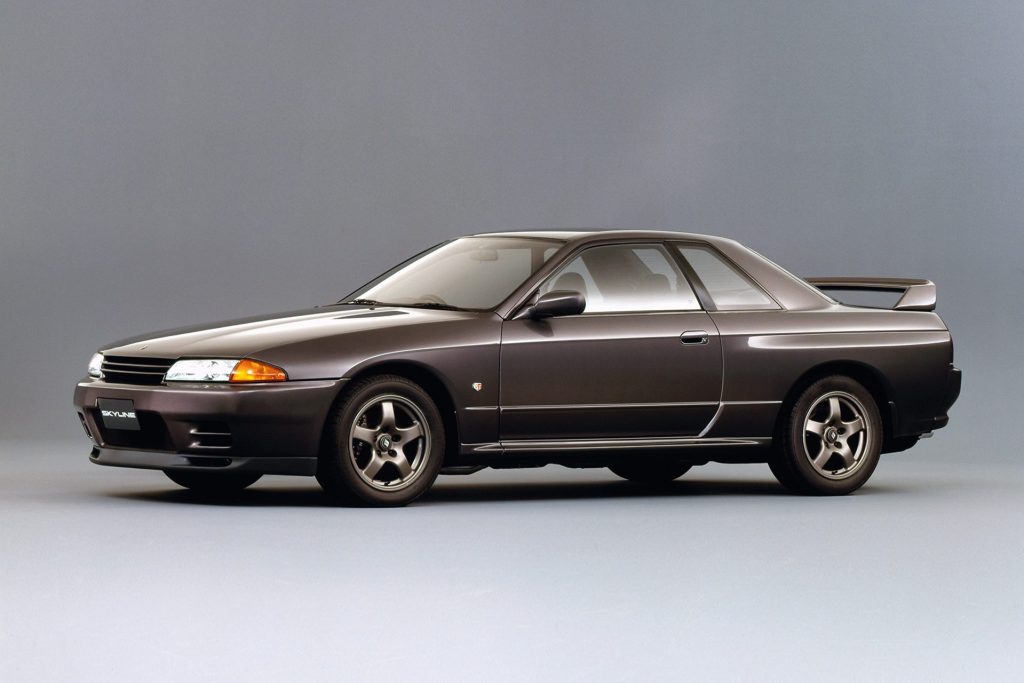 GT-R 1989-1994
43,937 GT-Rs were built, each packing active AWD and rear wheel steering. The turbos on the RB26DETT engine had ceramic turbines to improve response.
NISMO GT-R 1990
560 built, 60 were used by Nissan for Group A racing. The ceramic turbo wheels were replaced with steel turbines to better withstand the rigours of racing, and rectangular intakes were added in the front bumper for extra cooling. The bodykit received a tweak with wider rocker mouldings and flares added as well as an additional lip spoiler on the boot. There's no ABS or rear wiper and both the stereo and AC were optional extras.
GT-R N1 1991
Designed for use in Japan's N1 racing category. The engine was upgraded to N1 specifications. The car was made as light as possible, so Nissan removed the rear wiper, boot carpet, air conditioning and stereo system. 118 built.
GT-R V-Spec 1993
V-Spec (Victory Specification) celebrates Nissan's success in racing. It had 17×8 BBS wheels, updated transmission synchronisers, Brembo calipers and larger brake rotors. 1,453 units of the R32 GT-R V-Spec were made. 64 were built to N1 spec.
GT-R V-Spec II 1994
1,303 built, Nissan upped the tyre size to 245/45/17 for more grip over the V-Spec. 63 were built to N1 specification.