What happens when one of New Zealand's most prominent names in rallying throughout the 1970s and 80s gets the opportunity to buy his old winning BMW back? It comes back better, stronger and faster than before!
"Asking me to remember a bunch of details about a rally nearly fifty years ago could be a bit of a stretch," Paul Adams exclaims with a trademark grin and a sparkle in the eye. Yet here we were, perched with his 1970 BMW 2002 well within eyeshot, discussing events held nigh on half a century ago. If you've even a passing interesting in Kiwi rallying, the surname Adams is bound to set a bell ringing.
With a penchant for speed spanning over the five decade mark, Adams is part of a pretty special generation of Kiwi motorsport pilots. Alongside surnames like Richards, Millen, Emson and Marshall, Adams was an integral cog in a fraternity of gravel trailblazers who helped mould Kiwi rallying into its contemporary form. With provenance equal to the personalities who pedal them, the scarlet BMW is also a key part of New Zealand's rallying lore. Some years prior to acquiring the 2002 brand new in 1970, Adams' rallying tenure began almost by accident.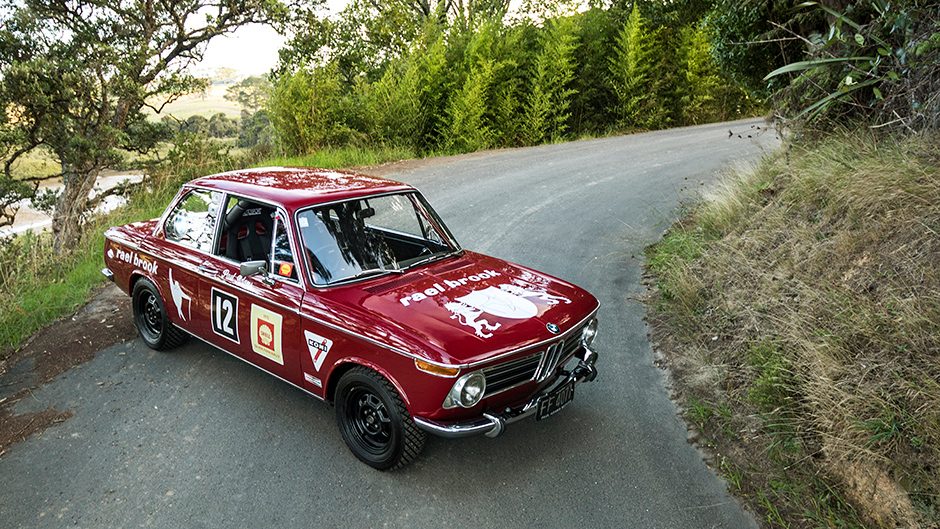 Throughout his younger years, he admitted to having no interest in cars other than as a mode of transport. However, Adams found his appetite whetted when a cousin asked him if he'd like to accompany him to a hillclimb. "I didn't even know what a hillclimb was, but he told me you could run any car," Adams recounts. This led to finding a suitable steed, in the shape of a Morris 1100, a car reserved for the use of one of his father's sales reps. Adams trundled along in the wee Morris and the net result was a class win, and a broken rocker. "I found out it valve bounced in second at 42 miles per hour but if I kept up it to 45mph instead of changing, I went faster than anyone else!"
His dad never did find out about the breakage thanks to the help of a friendly mechanic on the way home. What was certain, however, was the lighting of a lifelong motorsport flame. "I really fell in love with it," Adams explains of his introduction to motorsport, mentioning the gravel in particular held an allure. Gravel roads were a simple matter of course, growing up in New Zealand throughout the 1950s and 60s, and Adams simply felt "at home" on the loose surface. Apprentice wages were soon funneled into the purchase of his first competition car, an old Mark 1 Ford Cortina.
Behind the wheel of the Ford, Adams began entering any gravel events he could. Hillclimbs were fair game but so too were Navigational Trials. The latter events were fairly humdrum affairs, effectively an exercise in navigation rather than speed. Around 1966, they began incorporating "closed road" sections, effectively a speed test timed over a short distance. These special stages were enough to entice Adams to enter in the Cortina, often running with three passengers not to mention a complete lack of safety equipment aside from front seat lap belts.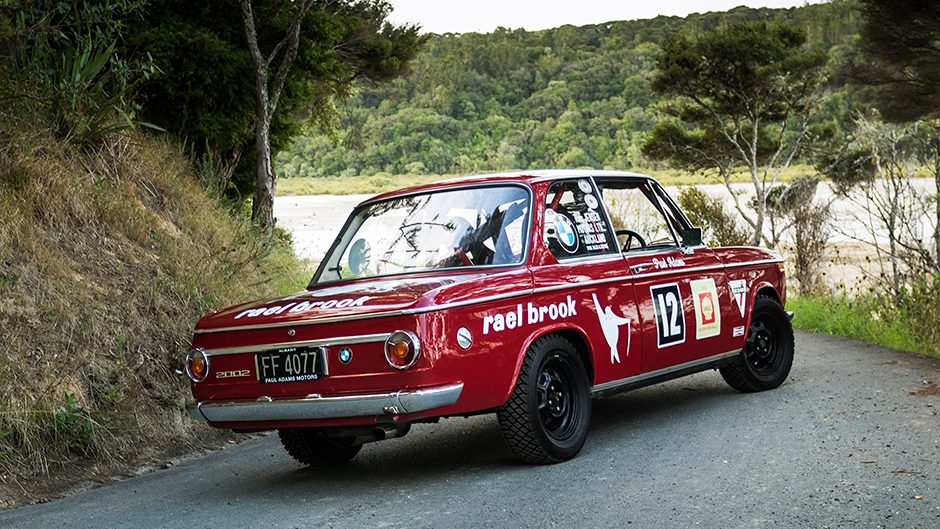 It wasn't until autumn 1969 that the first contemporary rally event was held in New Zealand, the Shell Silver Fern. Totalling 2400km, with 600km of 30 special stages, the Silver Fern presented an unusual and rigorous test for drivers accustomed to the navigational trials. "No one really knew what they were in for; we wondered why we needed to pack our crash helmets," he mused.
Adams and co-driver Warwick Chandler set off from Taupo with a toolbox and suitcases loaded in the Cortina, arriving in Wellington four days later seventh in the standings. An interesting aside, the final results reflected the points tally collected by each winner of their class, rather than outright quickest to slowest. The shift to the more traditional method of scoring came with the 1970 Shell Silver Fern rally, this time based out of Christchurch. Billed as the first 'international' rally of New Zealand, with its evolution Adams decided on a change of competition machinery.
Heading towards the 1970 event, Paul bought a BMW 2002 brand new for $4200 from Ross Jensen Motors, the New Zealand agent for BMW. The reasons were fairly simple. Robust construction, the 2.0-litre twin Solex-carbed four-cylinder with circa 90hp, independent rear suspension and the crucial limited slip differential. It was a package Paul thought would be competitive among the production car grids of the time, as well as on loose metal. This was the first BMW to be raced in the country which, on its production racing debut at Baypark, almost gave the spectating Jensen "a heart attack, as he saw me coming through the corners fully sideways."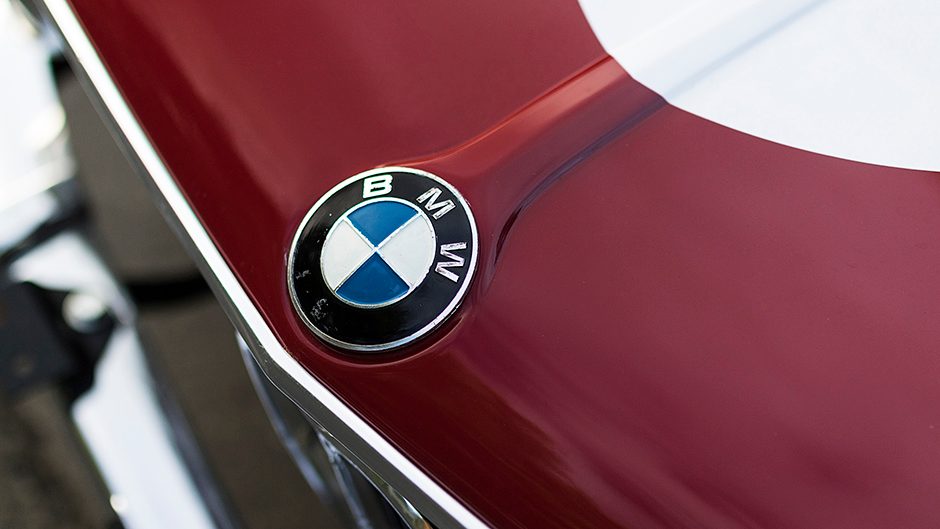 Jensen in fact had no idea the BMW was destined for competition, going so far to exclaim to Adams "that's not how you drive a BMW, son." Adams simply handed the keys over, Jensen found that the car wasn't faster when driven in a less flamboyant manner, and the matter was settled.
In 1970, Adams lined up for the Silver Fern with co-driver, Don Fenwick. In contrast with the previous year, the 1970 event revised the scoring system so that class honours no longer influenced the outright result. Simply put, the fastest driver would win. Preparation for the BMW was a simple task, with little more than uprated Koni shocks, additional lighting and tyres suited to the rigours of gravel.
With 3100km in total ahead, Adams said that reliability was of paramount importance. The marathon nature of the rally was of course additional impetus to run the 2002, as Adams reasoned the factory mechanicals ought to be reliable. The only concession to safety was a spindly roll bar, with both driver and co-driver strapped into the standard vinyl front seats. "It was a five-day event, and the stages were long," Adams explains of the Silver Fern. "We just drove blind. All we had was a route book. At least the South Island roads were smooth."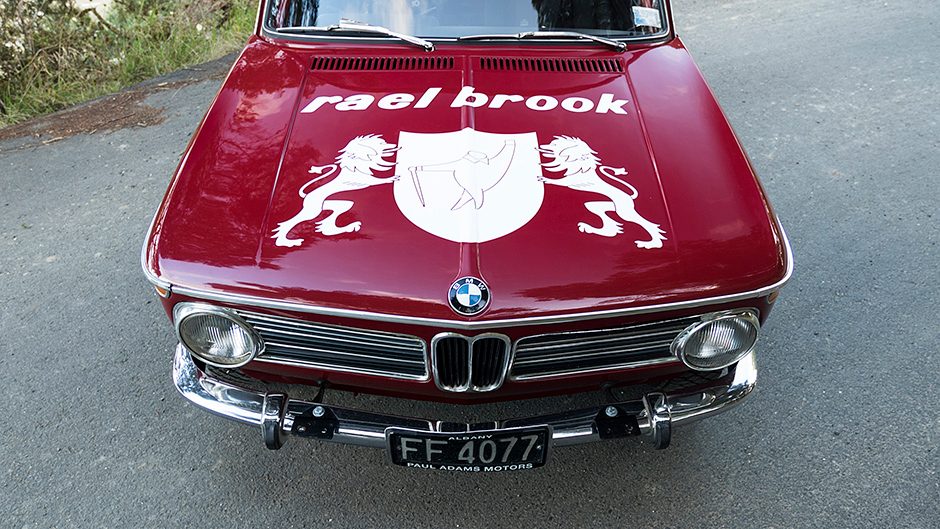 In every sense of the word it was a marathon. Adams mentioned 26-hour stints weren't unheard of, followed by 12-hours of sleep before doing it all over again. Night rallying, something of a lost art in this day and age, was accepted as the norm, itself presenting unique challenges. Battling fatigue was as important as battling the roads. Sunrise to sunset, the BMW never missed a beat, backed up by a meagre amount of spares carried in their old Valiant ute service vehicle.
Adams, Fenwick and the 2002 ran fast enough, and reliably enough to take out overall honours ahead of Neil John's Triumph 2.5 and Robbie Francevic's Anglia. "We didn't really know we were leading until the final day, as we headed back into Christchurch. People were literally lining the streets cheering." Ironically, Adams explains they were more interested in finishing than winning.
Following the Silver Fern, Adams completed a season of production racing in the BMW, before selling it to one of his mechanic's fathers who'd pined after the 2002 since it hit the track. The car's subsequent life was that of an ordinary road car, before being sold off to an owner down the line in Manawatu. By pure chance, in the early 2000's, Paul caught a glimpse of a maroon BMW while travelling, with a plate matching his old rally car. Noting the car was still in respectable condition, Paul did a quick registration search, finding the owner's details and writing to him with a request to buy the car.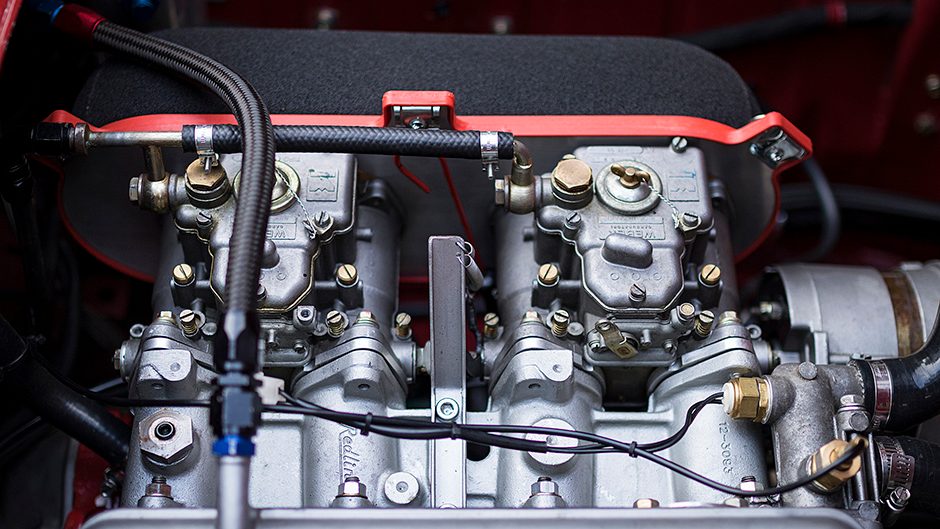 For five years, no correspondence was seen, until a letter appeared out of the blue. Reading "I'm now 93, and they won't give me my license back. Would you still like to buy the car?" Paul wasted no time in sending a cheque, but not before the owner had taken the car for an AA Inspection which, incidentally, come back flawless. The BMW now wears its original battle livery – inclusive of Rael Brook shirts regalia – and Adams, along with a string of trusted contacts, has transformed the BMW into an even more formidable force than it was in period.
That's not to say it isn't period correct. The Peter Davidson-built 2.0-litre produces around 200bhp breathing through a pair of Weber side drafts. It's still running the original block the car shipped with. Adam's old co-driver, Don Fenwick, took care of the body and chassis modifications, installing a comprehensive roll cage, strengthening gussets and making the necessary mods to accommodate a five-speed ZF gearbox. Suspension is as per the original, with uprated shocks and spring rates based on Adams' Ford Escort experiences. Rewired front to back in the interests of reliability, the BMW is pretty well set up as a marathon rally car. Reliability is as important now as it was in 1970.
"There's a truckload more you could do to it, but she's pretty authentic really," Adams says of the restoration. "Any modern concessions are there to keep an old fella on the road really, to keep us safe."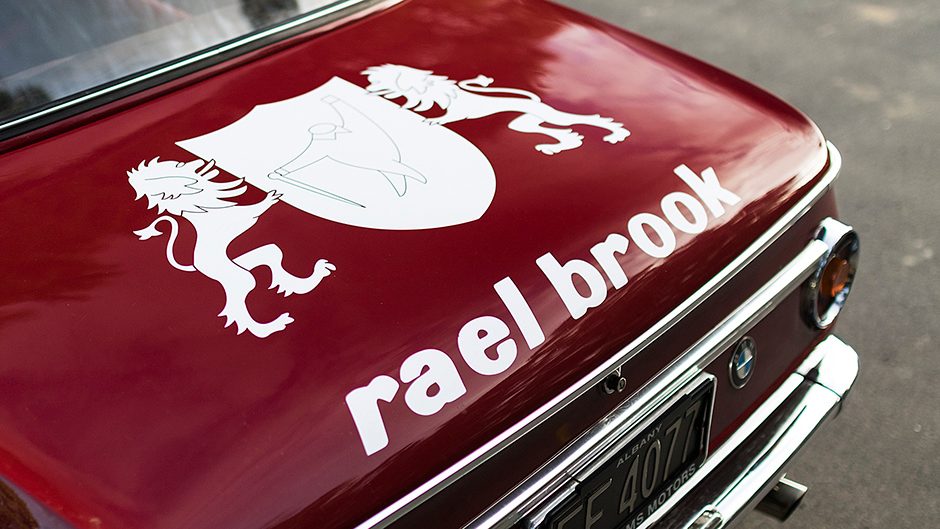 Adams debuted the 2002 at the 2017 Leadfoot Festival with a largely standard engine. For 2018, with the tickled lump in place between the struts, the car went up the Millen Mile around 10 seconds quicker, but the BMW's renaissance is set to continue. Following some further development on the engine and brakes specifically, a return to the gravel is in the 2002's future.
Maybe even a return to marathon rallying in the form of the current-day Silver Fern. Will reliability and patience prevail again for Adams and his 2002? I guess we'll just have to keep an eye on the time sheets.