Regular NZ Autocar readers might remember an extraordinary, peculiar set of HSVs that came up for sale last September. 
It was a trio of almost completely undriven GTSRs; an original 1996 VS Commodore example, and two GTSR W1s — a sedan and a Maloo ute. What made the trio particularly special was that they each had less than 100km on the clock, and were all decorated in the same distinctive 'XU3 Yellah' pale yellow.
The Maloo was undoubtedly the rarest of the bunch, having been one of just four Maloos equipped with the 474kW/815Nm 6.2-litre LS9 V8 to come from the HSV factory (each having been built largely in secret). Yet, it was handed in with bidding stopping at AU$1.15million.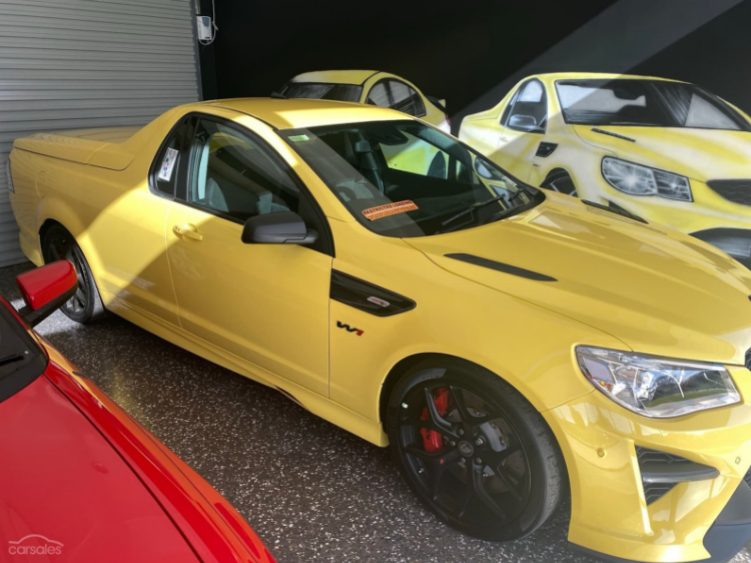 Fast forward to today, and that same Maloo is now looking for new owners once again. Only this time the price has jumped up significantly by another AU$350,000 to AU$1.5million ($1.6million).
The powerful pick-up is listed on CarSales, with the seller boasting that it still has just 19km indicated on its odometer. The seller it seems is the car's original owner, with no new owner being found between drinks.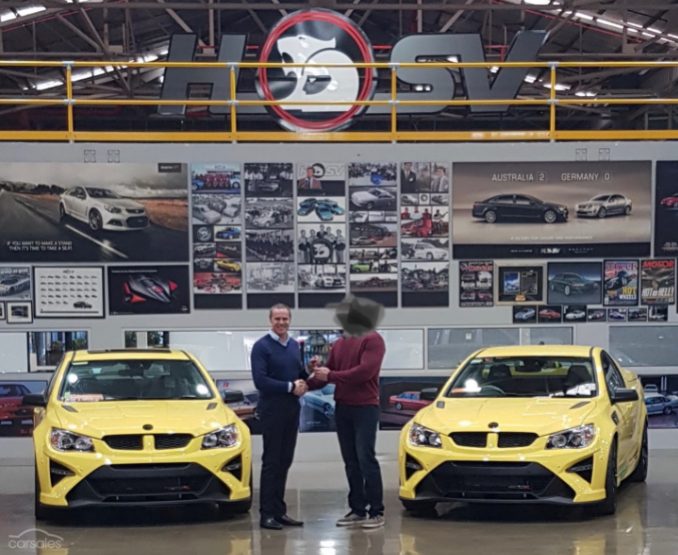 "I declined to sell after the auction due to a private bidding war post auction which was too much muck around. […] This car deserves more respect than that so I said not for sale anymore," the seller says in their listing.
"The GTSR W1 Ute is now offered to the open market privately with no middle men. […] This is build #001 and the only W1 Maloo ute to be painted in-house at HSV in the famous VS GTSR XU3 Yellah before being released.
"This car is in concourse condition and has never been registered. Since owning this car it has been kept in a climate controlled showroom, with UV protection. Time for this amazing piece of history to go to its new home."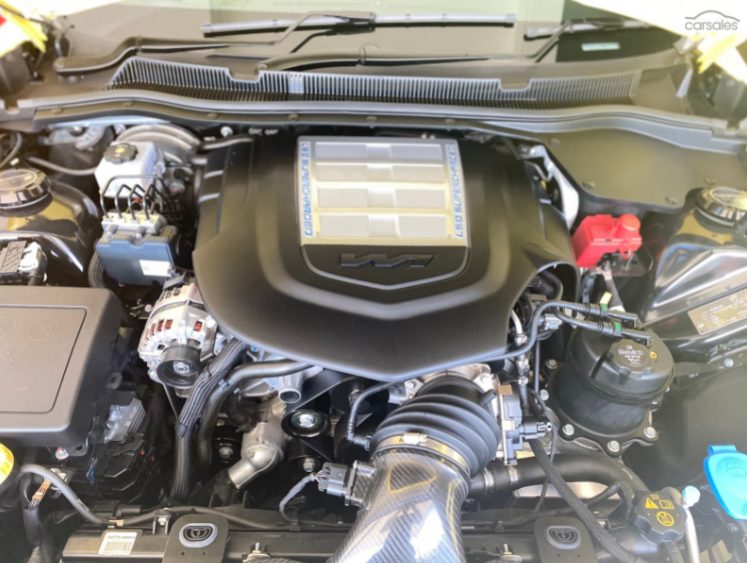 If it successfully sells for the advertised amount (and the bid is verified), this Maloo will become the most expensive Australian performance car ever sold. As previously reported, it's understood that a Ford Falcon XA GTHO Phase IV sold for AU$1.75million early last year. But, that price has never been verified. 
Out of curiosity we looked up what else you could buy with $1.6million at the upcoming Bonhams Scottsdale auction later this week. There, a 1958 AC Ace Roadster is tipped to sell for approximately one third of the same money.
Those wanting something a little more modern can opt for a 1992 Ferrari 512 TR or a 1997 Porsche 911 'Type 993' Turbo S. Both are expected to sell for just over US$300,000.