We live in an age where things like food and appliances can be delivered straight to your door, and the same will soon be said about your new Hyundai thanks to Amazon.
The world's largest online retailer recently announced that car dealers in the United States will be able to sell cars on its online platform for the first time ever in 2024.
Hyundai will be the first carmaker to sell its cars on Amazon, where customers can select from a number of parameters, including the model, trim level, body colour, and other features.
Just like buying a new pair of shoes, users will then be able to make payment or finance their chosen vehicle, before having it delivered to their driveway or their nearest showroom for pick-up.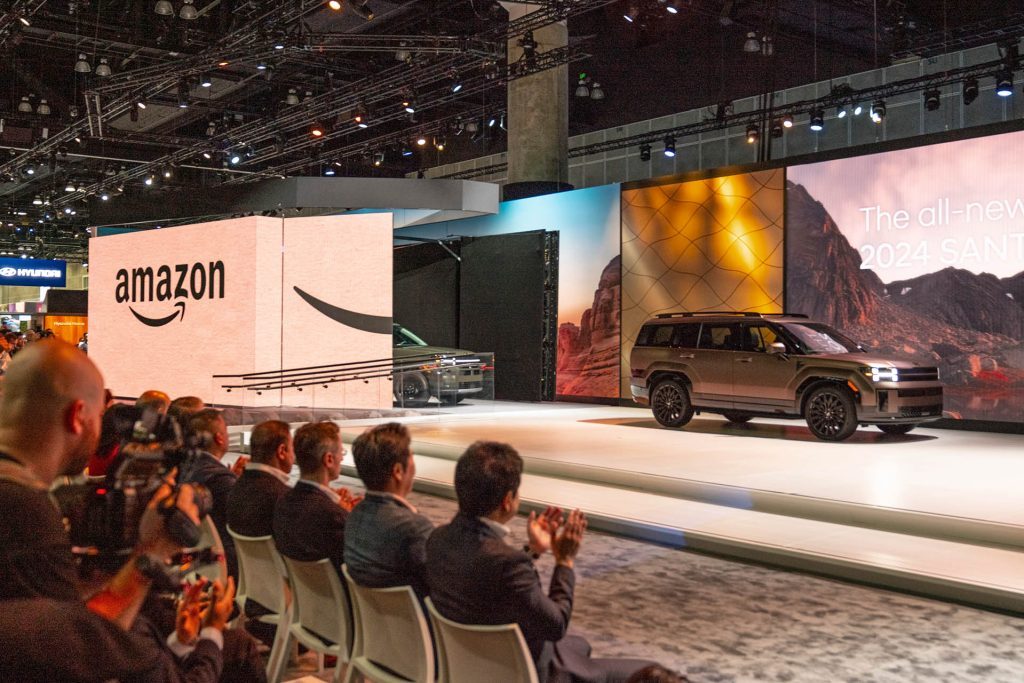 In addition to announcing the new partnership, Amazon said that all next-generation Hyundai vehicles will be offered with its Alexa voice assistant technology.
That means Hyundai owners will be able to play music, set reminders, control devices in their homes, receive traffic updates, and more, all from the driver's seat.
The Korean carmaker will also benefit from the agreement thanks to Amazon Web Services (AWS) coming on board as its chosen cloud provider. What that essentially means is Hyundai will become a more data-driven company, optimise its production lines, and minimise its costs, all of which can only mean good things for us on the other end.
"We're excited to be working with Hyundai—the third-largest carmaker in the world and a leading innovator in the industry," Marty Mallick, vice president for Worldwide Business and Corporate Development at Amazon.
While Amazon and its range of Alexa products are available in New Zealand, we understand that vehicles will only be available to purchase for US customers only.