Australia's weather hasn't exactly been playing ball for the past few years. It used to be that a trip across the ditch meant warm, dry weather. Now, bank on it being wet, cold and windy. My X-Trail drive partner came equipped with a tee shirt and no jumper, not quite ideal attire for conditions of around 10 degrees.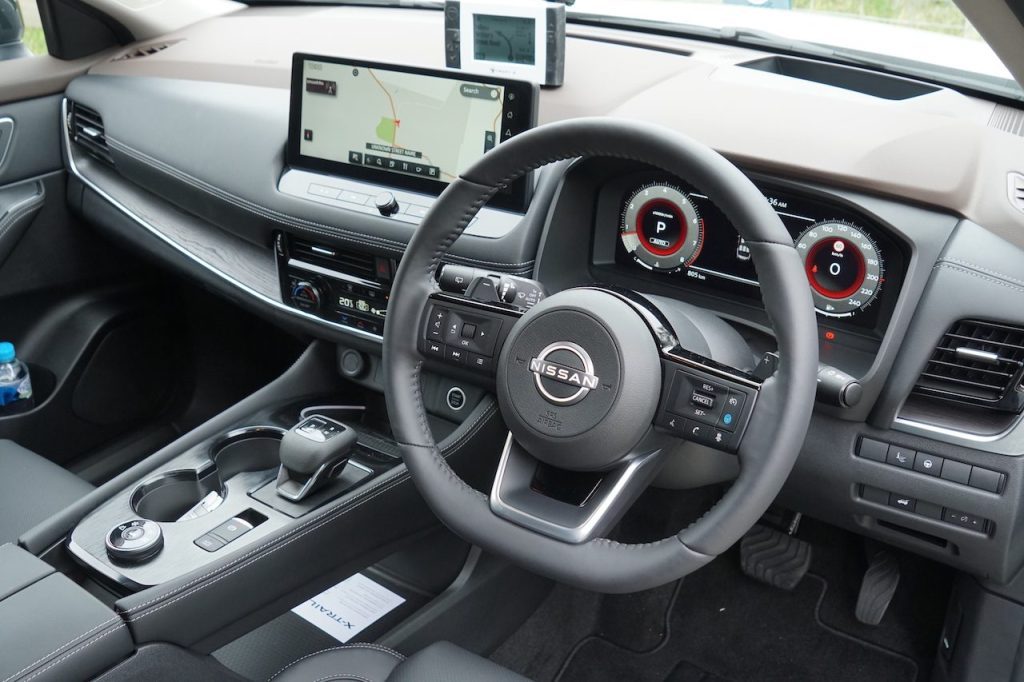 Day one was like a spring day here, only cooler, dry one minute, hosing down the next. Most of the drive programme took place in Melbourne's outer suburbs, so along multilane 80km/h roads, with frequent changes of direction.
Driving the new X-Trail is no hardship, it must be said. Even the ST-L we drove first – our midrange model – felt well equipped and welcoming inside. Despite a "new" motor displacing the same 2.5L, there was plenty of familiarity here, still with natural aspiration and CVT. The new drive-by-wire set-up seemed to almost amplify throttle response which felt instantaneous, the lack of a turbo making the connection between foot and engine utterly seamless. Power and torque have risen modestly, and peak urge now arrives at 3600rpm. But much of the time in the suburbs the engine is beavering away merrily in the 2000-3000rpm zone, so we saw a trip computer average figure of 7.6L/100km on the day, pretty much as per the WLTP claim. That will be bettered by RAV4 and Outlander hybrids but but thriftier e-Power AWD variants are coming soon as well.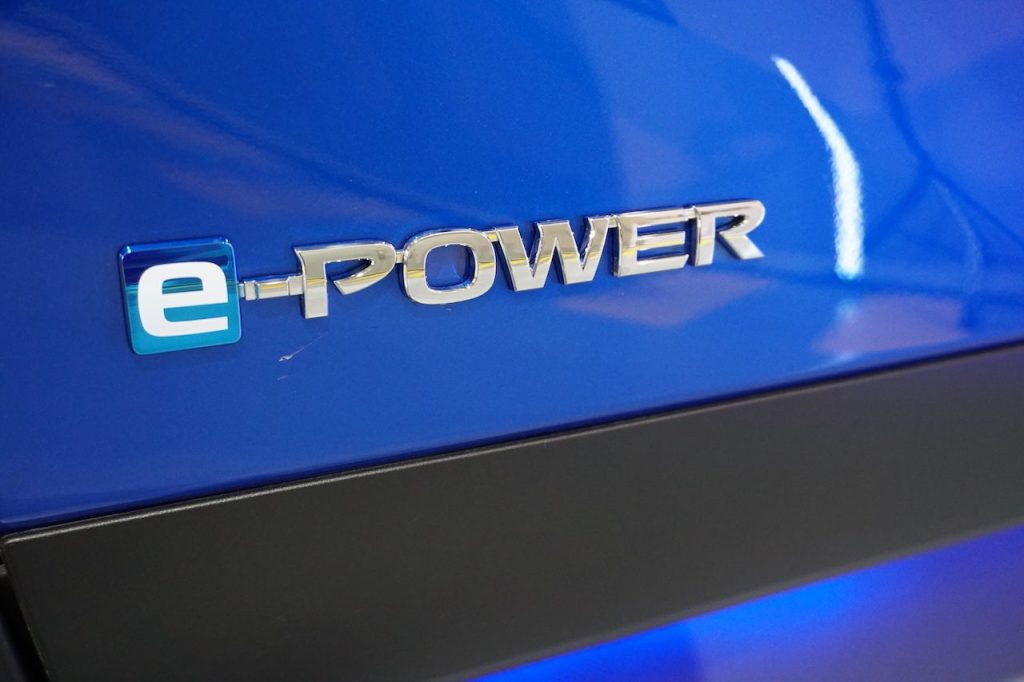 Performance steps up progressively as revs rise, better from 3000-4500rpm and the best is reserved from 4500rpm to 6000rpm. But these days it's all about keeping fuel use and CO2 levels to a minimum.
In our front-drive ST-L it was a matter of having the senses on alert and dodging oversized potholes, while being sensible in the conditions, much of the tarmac slick with water. We did get a good sense of how well the wipers work, and the washers too that flow their water directly to the blades.
We found the CVT acts so well that the paddles are really just there for adornment. Hit the gas a bit harder and mock upshifts occur just like with a regular auto. Performance is appropriate for the task. One notable update is braked towing capacity, increasing 500kg to 2000kg with the latest X-Trail.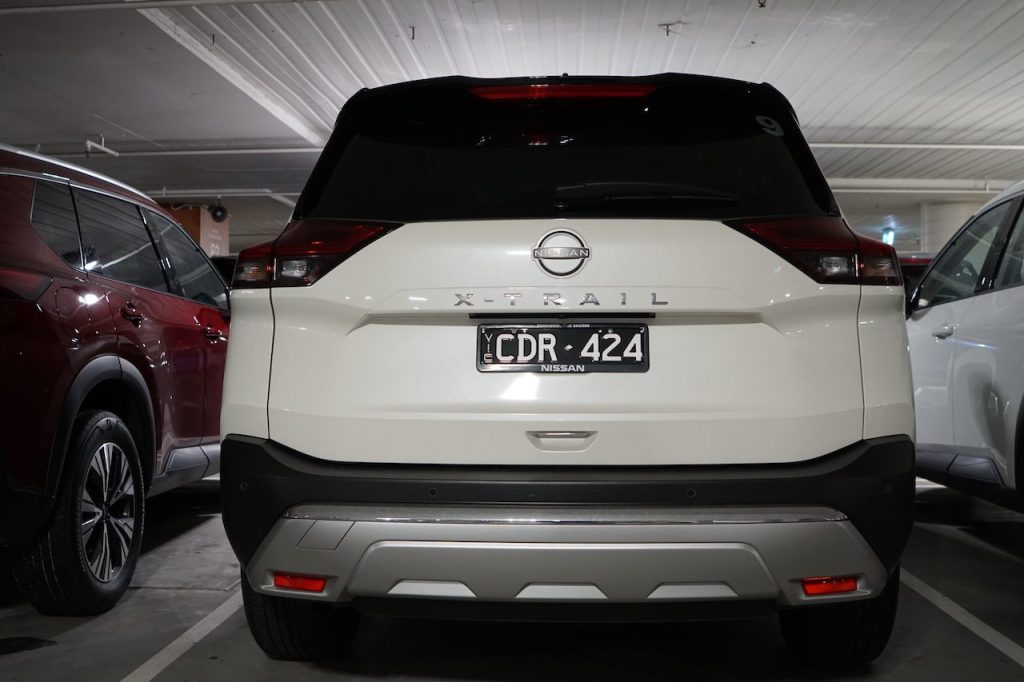 We also spent a bit of time the following day when conditions were drier in a 4wd Ti variant – pity that, it would have been much handier 12 hours earlier. 
This is our top model and is a bit more opulent inside, as you'd expect of something costing $6k more. There's a bigger central screen, a vibrant 10.8 inch widescreen head-up display and Nappa leather finishings, along with digital instruments. More drive modes too, on a twirly dial.
All three versions get the same replete Nissan Mobility safety arsenal, reflected in one of the highest ANCAP safety ratings not only in its sector but, like, ever.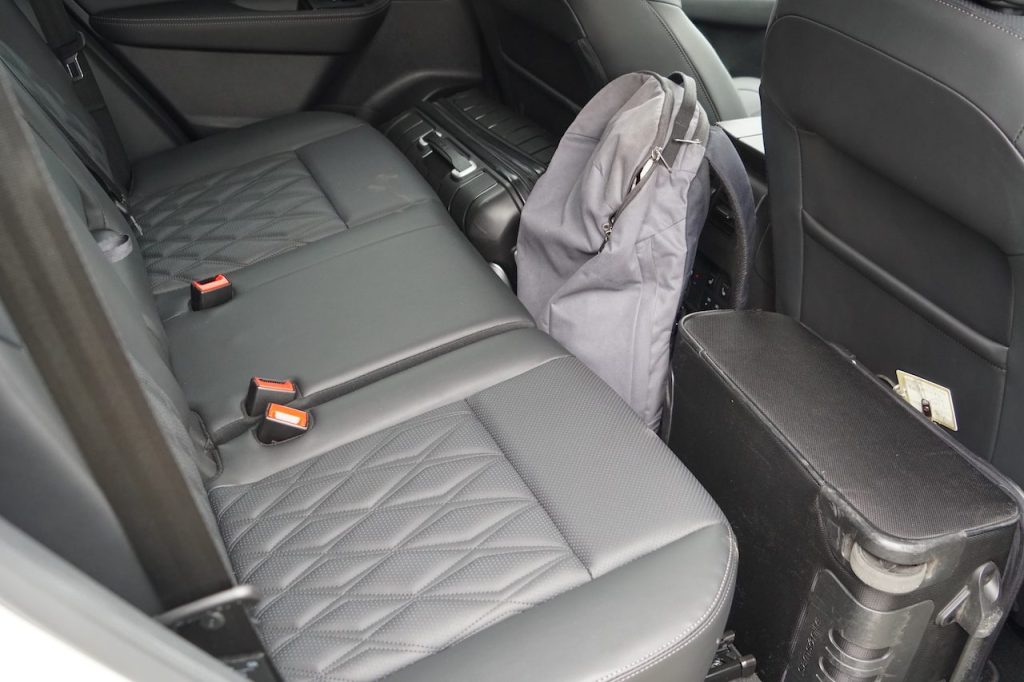 This obviously felt more secure, buttoned down, tenacious even, and, like the front driver, steered truly, accurately, no road shocks transferred up the column. In both ride quality is controlling, keeping body roll in check, with the result that the secondary ride at slow speeds over pocked surfaces can be nervy. But we were unladen and in the main there's sufficient suspension compliance for a smooth ride, especially up front where seats are plush.
Those in the middle row don't get quite as much cushioning. It's roomy back there though. Third row occupants will necessarily be children.
Perhaps the most dramatic aspect of the new X-Trail is that it looks more up for it externally and feels more welcoming inside. Prices range from $47,990 to $59,990, with ST and ST-L available with AWD and seven seats for an additional $2000 ask. For most we'd imagine that would be a no-brainer.